We were very excited to be invited for a sneaky peak at Professor Blasts's Learning Lab at Paultons Park. I've been lucky enough to tag along on a few school trips with my own children and have seen the kind of places that work well and those that don't and I'm certain that the combination of the Learning Lab, Paultons Park and excellent education staff would make for a very memorable and educational trip.
The learning lab is brilliantly designed, it looks just like an old fashioned science lab, full of curiosities from brightly coloured, bubbling test tubes to Professor Blasts rather unusual looking pet.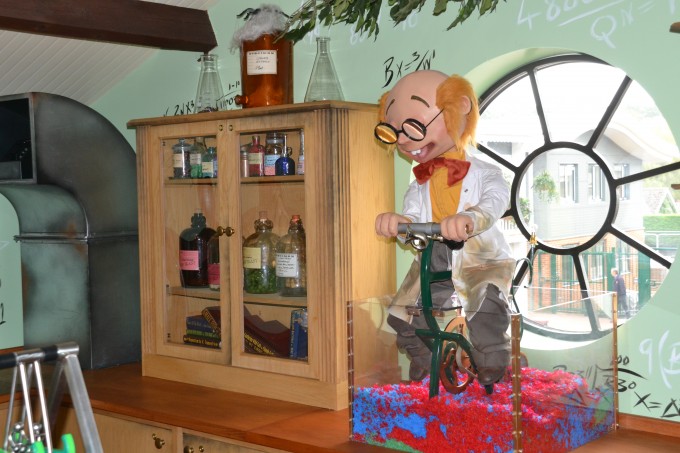 My children were instantly drawn to the hands on activities relating to rides in the park. I won't give too much away, but this is the demonstration related to Cobra. We first held the carriages to make sure they were the same weight and then raced them down the track. Which do you think would be fastest? What force slows the cars down?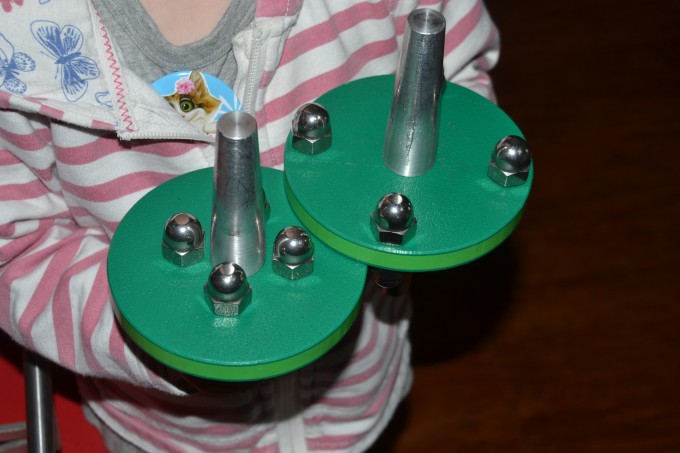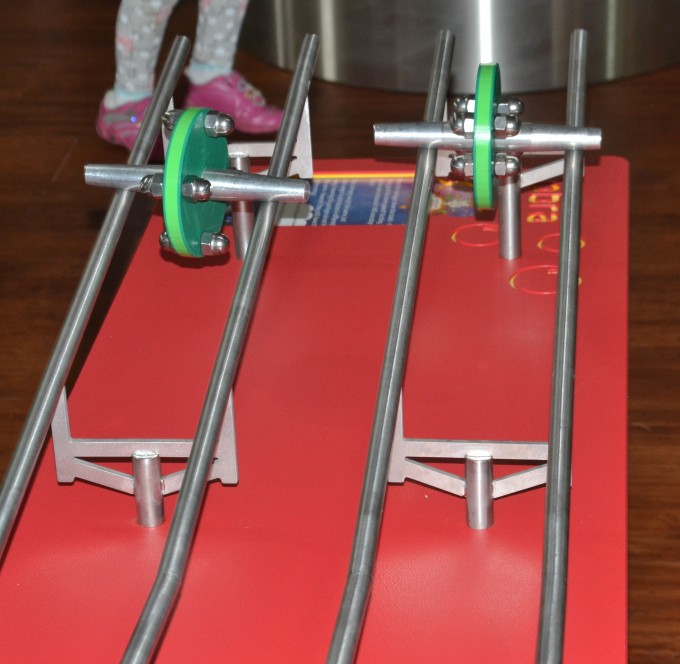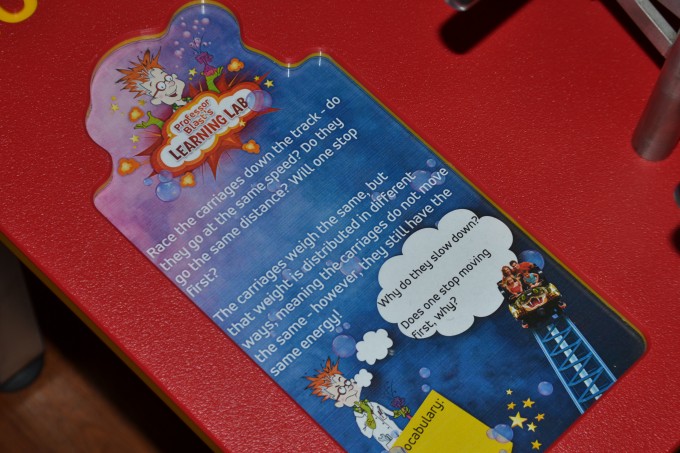 My 7 year old was intrigued, especially when he got to apply his new found knowledge in action on the rides.
Magma uses a pulley system as shown in this demonstration.  Some ropes were harder to pull than others. Do you know why this would be?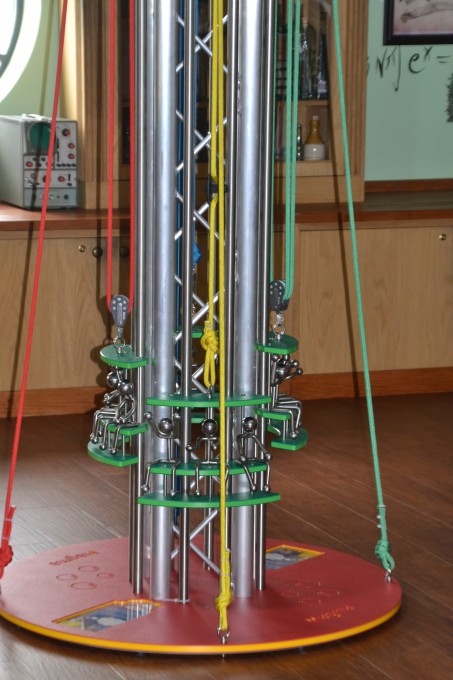 Professor Blast's Learning Lab offers something for children of all ages. Very young children can take a tour of the park looking for shapes and counting, for Key Stage 1 you can learn about forces and materials, animal adaptions and sustainability. Older children can even create their very own Sky Swinger using K'Nex in an ICT workshop.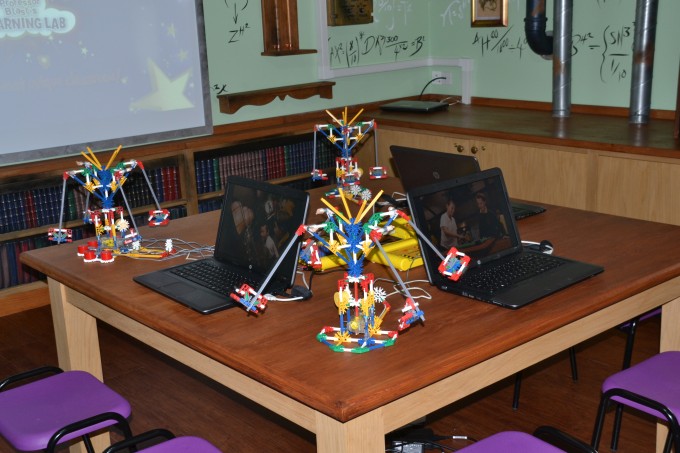 What appealed to me most was the range of activities and how they can be adapted to appeal to children of all ages. Example learning activities include everything from using tally charts to find the most popular ride to planning a marketing campaign, or even creating music compositions to portray the excitement of a ride.
The opportunities are endless.
For more information contact Paultons Park.
Education visists must be pre-booked and are based on a  minimum of 15 paying students. for more details contact Paultons Park.
Last Updated on October 3, 2014 by Emma Vanstone