Do you remember when we designed a house made of sweets and tried to find the best materials for its construction? We've followed the same concept with this fun edible science investigation to make a marshmallow Olaf from Disney's Frozen.
What are the best sweets for Olaf?
Marshmallows were the obvious choice, and we decided three would be the perfect number.
We knew we wanted the arms to be long and thin so chose candy sticks, although something brown coloured would've been better.
We used segments of chocolate mint thins for his hair and raisins for his buttons.
What can we use to fix Olaf together?
We wanted Olaf to stick quite quickly, so decided to try cocktail sticks, marshmallow fluff and icing sugar.
How can we test?
We discussed what we needed to keep constant and what needed to change, we kept the number if marshmallows constant and changed the sticky part ( icing sugar, marshmallow fluff or cocktail stick )
Our test was if Olaf would stand up on his own
Results
Icing sugar Olaf didn't stand up for long, marshmallow fluff was a little better but the cocktail sticks by far the strongest in our tests.
Extension activities
Could you try different strengths of icing sugar? Do they hold Olaf together?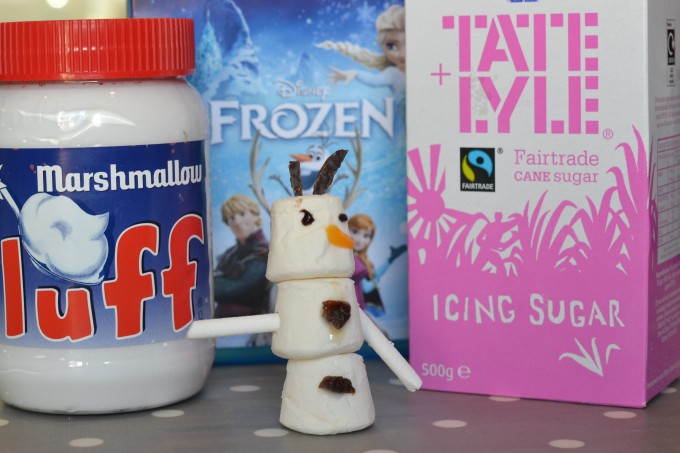 What do you think? Can you think of any other materials we could've used?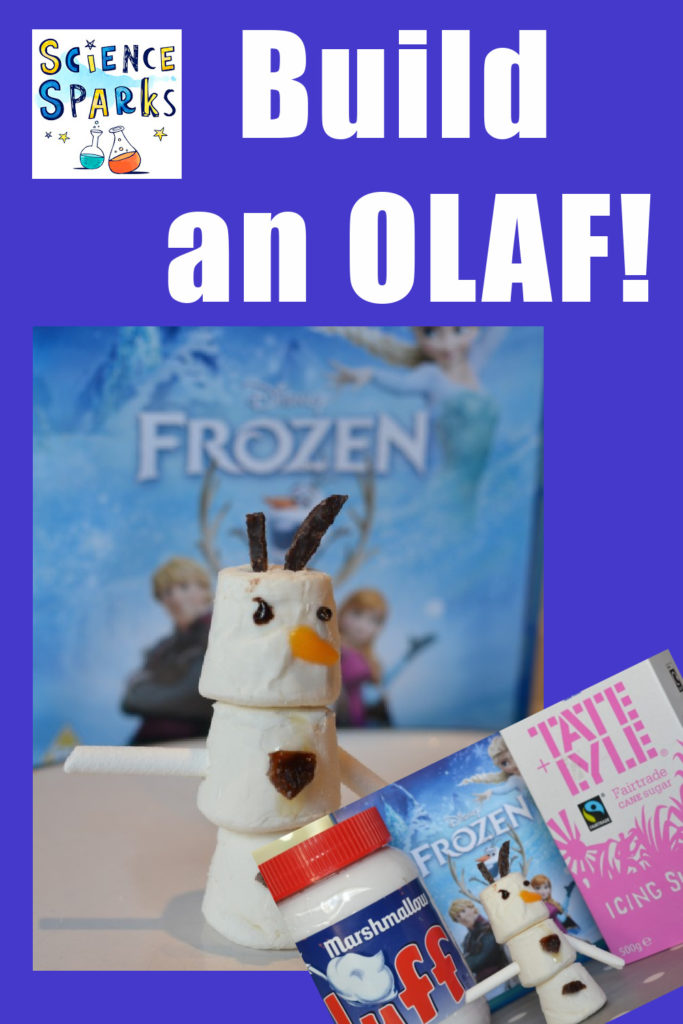 Suitable for Key stage 1 Science
More Frozen Science Experiment for Kids
These frozen Elsa hands from Happy Hooligans are fantastic! Trying to melt them with a warm and cold water would be a great learning and sensory science activity.
I've always wanted to make a frozen bubble. Steam Powered Family tells us how to do it!
Build a snow volcano with blue lava!
Grow your own Frozen snowflakes with Paging Fun Mums.
Test different materials to see which make the best pretend snow!
More Edible Science Experiments for Kids
I have a HUGE collection of fun kitchen science experiments you'll love.
My book Snackable Science is also jam packed full of easy, edible science investigations for kids!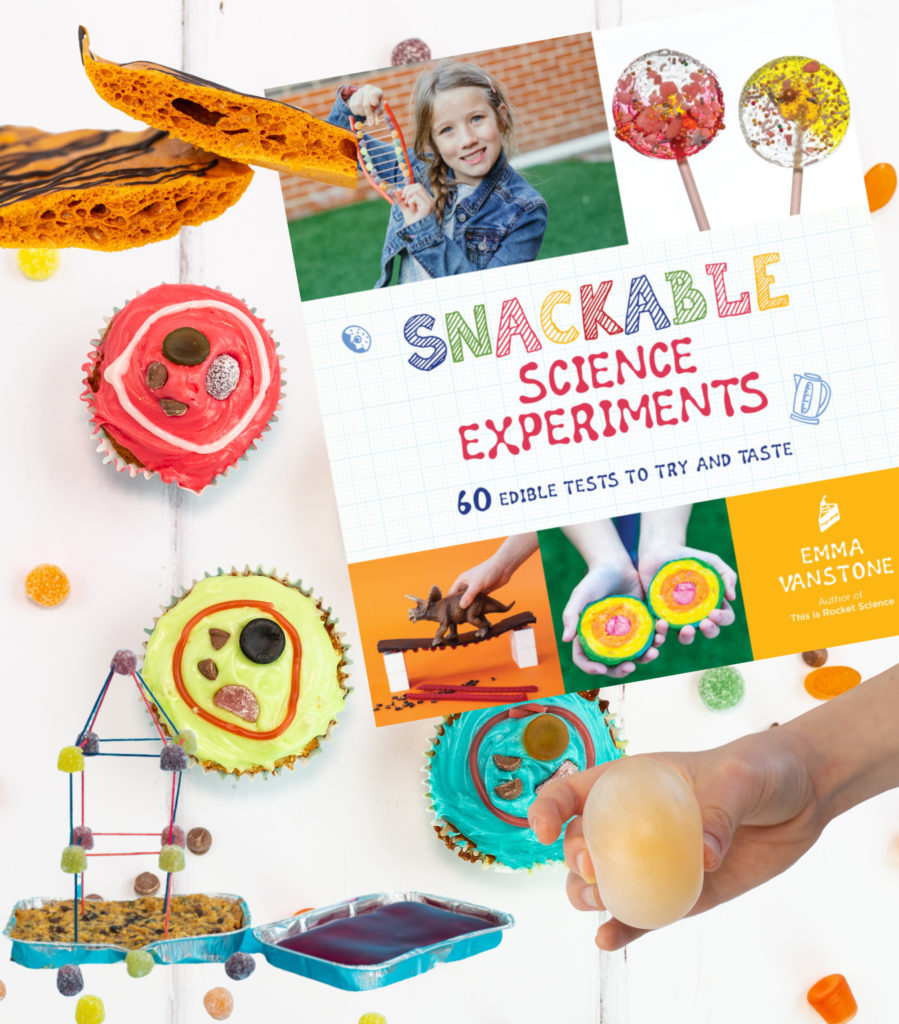 Last Updated on November 6, 2020 by Emma Vanstone