Bubbles are one of the most fun things to play with…but what colour are they?
Transparent? Clear?
How about if you could make your bubbles all the colours of the rainbow?
Well you can in this very simple experiment.
All you need is:
An empty clear bottle
Washing up liquid
Water
A sink
An overcast day (works best)
Method
Fill the bottle about three quarters full with water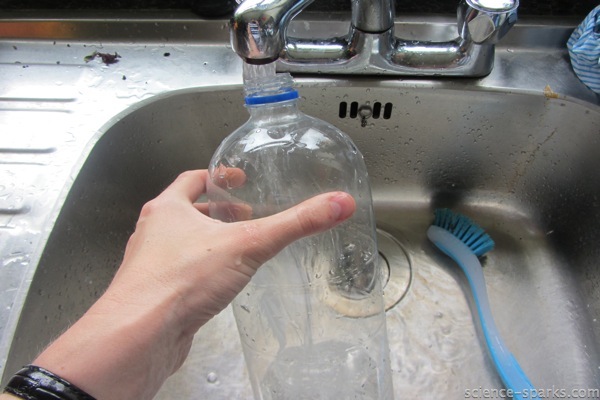 Add a squirt (scientific measuring there!) of washing up liquid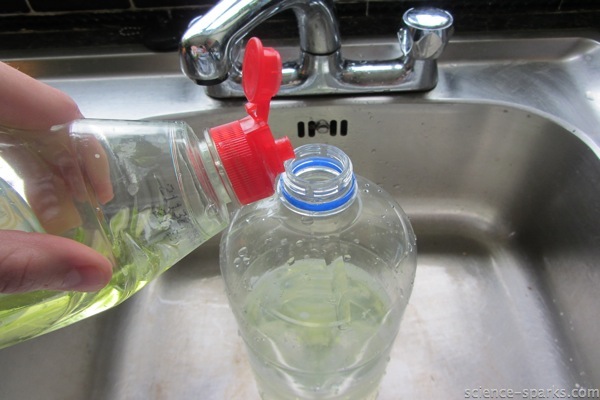 Quickly tip the bottle and pour the water out fast.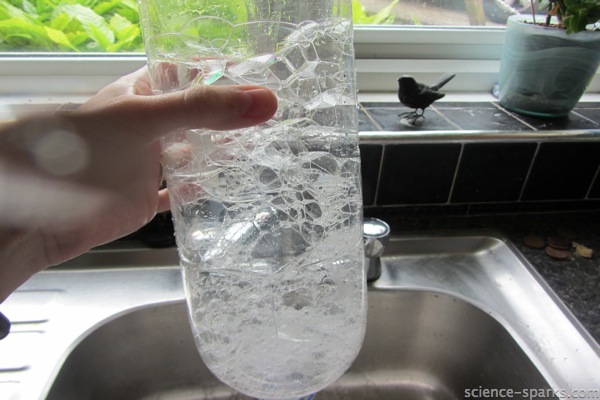 You will find that the bottle is left full of bubbles.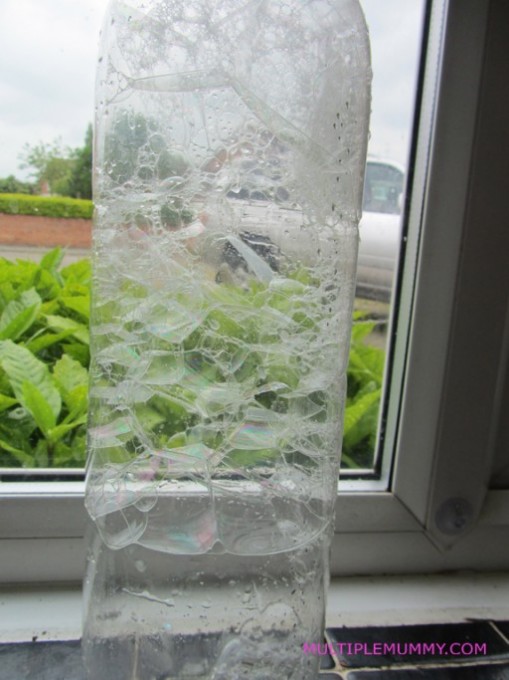 These will look clear and normal to begin with but place the bottle on a windowsill and wait and watch over the next 30 seconds.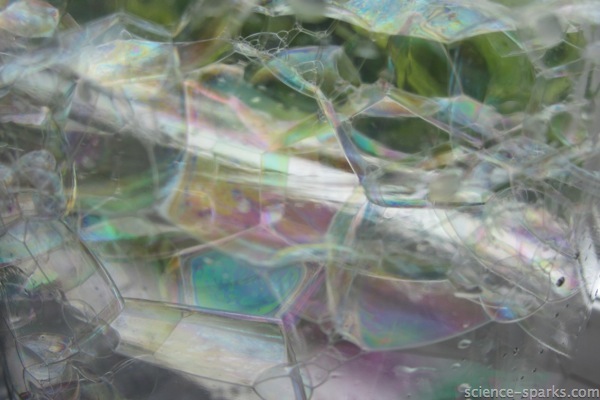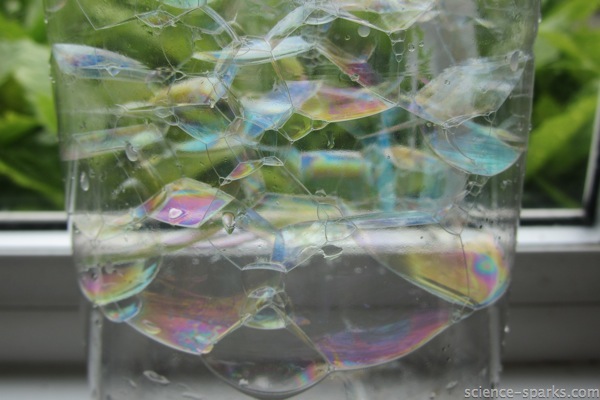 You will find that the bubbles will start to show signs of colour that will get stronger and stronger and that each bubble will look like it has been coloured like a rainbow!
How pretty!
The science bit!
Visible Light from the sun is known as white light. It contains a range of colours all with different wave lengths that when together form white light.
These colour are
Richard Of York Gave Battle in Vain
Red, Orange, Yellow, Green, Blue, Indigo and violet
When the White light shine through the film of the bubble, the light is reflected and dispersed, splitting white light into its different wave length and showing all the colours!