We made some gingerbread today and took the opportunity to teach my littlest about symmetry and carroll diagrams.
Materials
Gingerbread biscuits – we used this gingerbread recipe
Icing sugar
Decorations
Paper and Pens
Method
Decorate your gingerbread, think about how you can make some of them symmetrical?
Decide on two conditions to categorise your biscuits.
Draw a carroll diagram and assign your biscuits correctly. Carroll diagrams are used for grouping things in a yes/no fashion.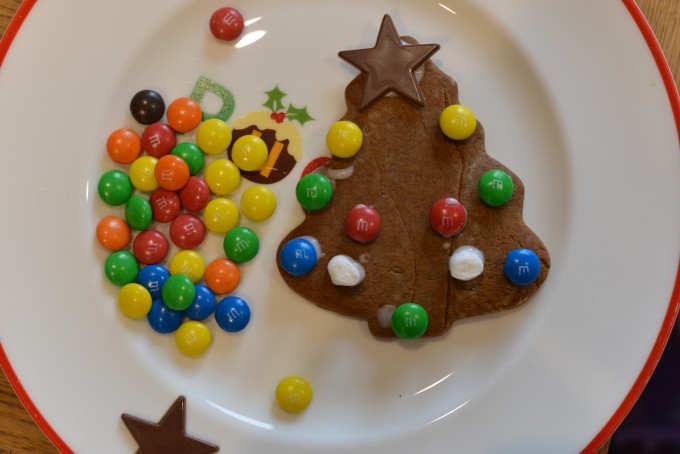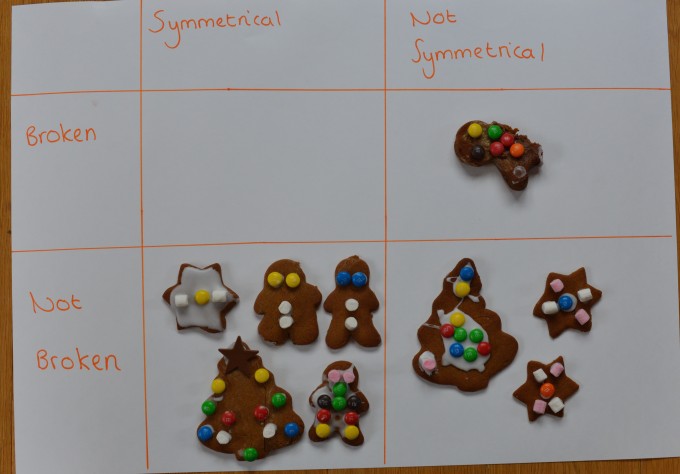 More ideas for learning about Symmetry
Suitable for Key Stage 1 – Statistics
Last Updated on April 5, 2016 by Emma Vanstone