Sunny days are great for experimenting with shadows, but you don't need to let a lack of sun stop you, a torch works just as well.
One of our favourite books at the moment is The Gruffalo's Child. If you've read the story you'll know that the mouse makes the Gruffalo's Child think he has a scary friend by standing on a tree branch just as the moon comes out so his shadow on the ground looks huge to the Gruffalo's Child.
We used the story as inspiration for making Gruffalo shadow puppets.
If you've got a little Gruffalo, Superworm, Stick Man or Zog fan we've got lots more Julia Donaldson experiments and activities to share.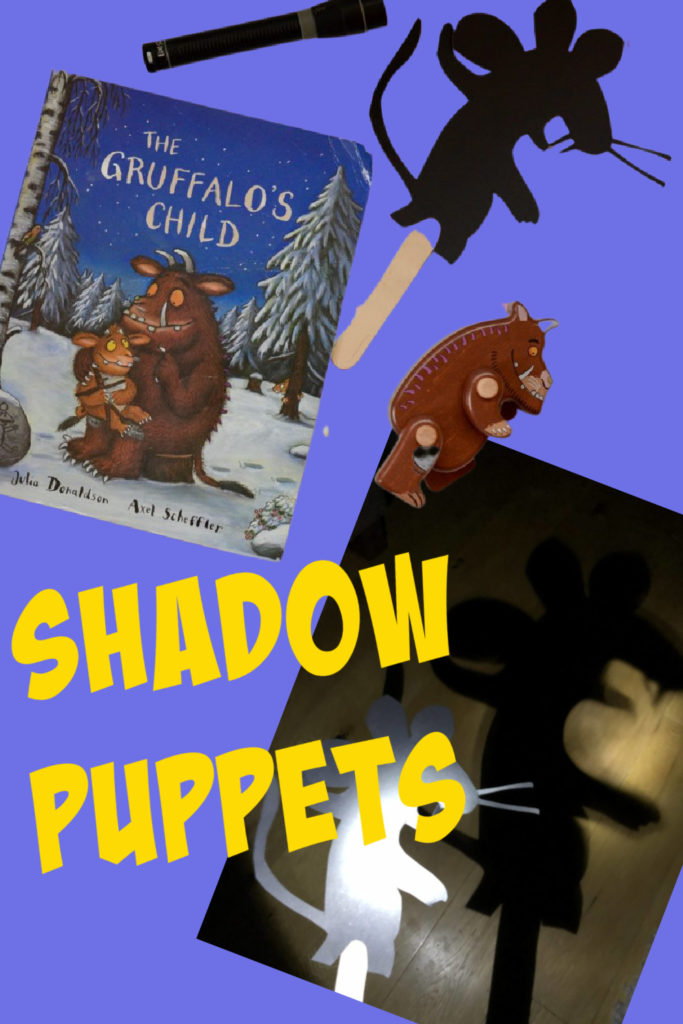 The Gruffalo's Child Shadow Puppets
Materials for making shadow puppets
Lollystick or craftstick
Black cardboard
Scissors
Tape
Torch
How to make a Gruffalo shadow puppet
Cut out a shadow shape featuring a character from the story. We used the mouse, but you could use anything, or make more than one. Attach the cardboard shape to a lolly stick or craft stick using sellotape.
Ask a friend to hold the torch behind the shadow puppet with the puppet near a wall or the floor, you should see a shadow form.
Try moving the torch further away from the shadow puppet to investigate how the shadow changes. Moving the shadow puppet closer and further from the wall or floor will also change the shadow shape.
You could also try making shadow puppets from different types of paper to see how that changes the shadow.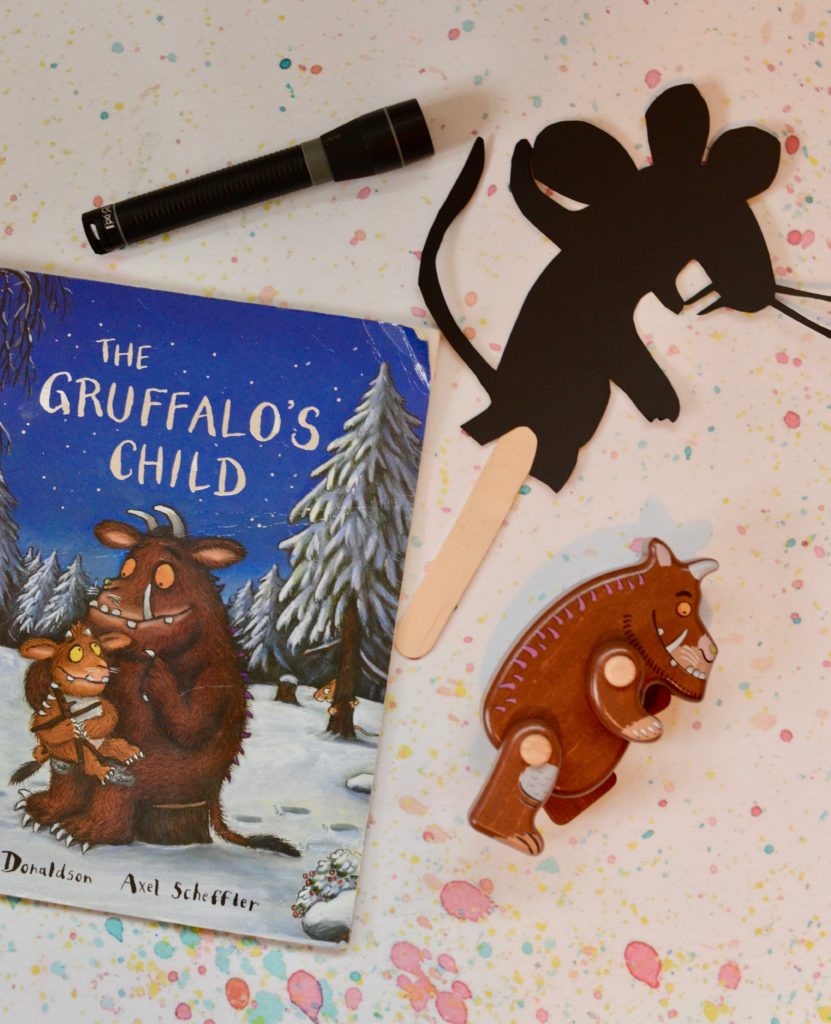 What is a shadow?
Shadows are made when an object blocks light. The object blocking the light must be opaque or translucent to make a shadow.
If you have a transparent object the light will pass through and you won't see a shadow.
Transparent materials let light pass through them in straight lines, so that you can see clearly through them.
Translucent materials let some light through, but scatter the light in different directions. We can not see clearly through translucent materials.
Opaque materials do not let any light pass through them.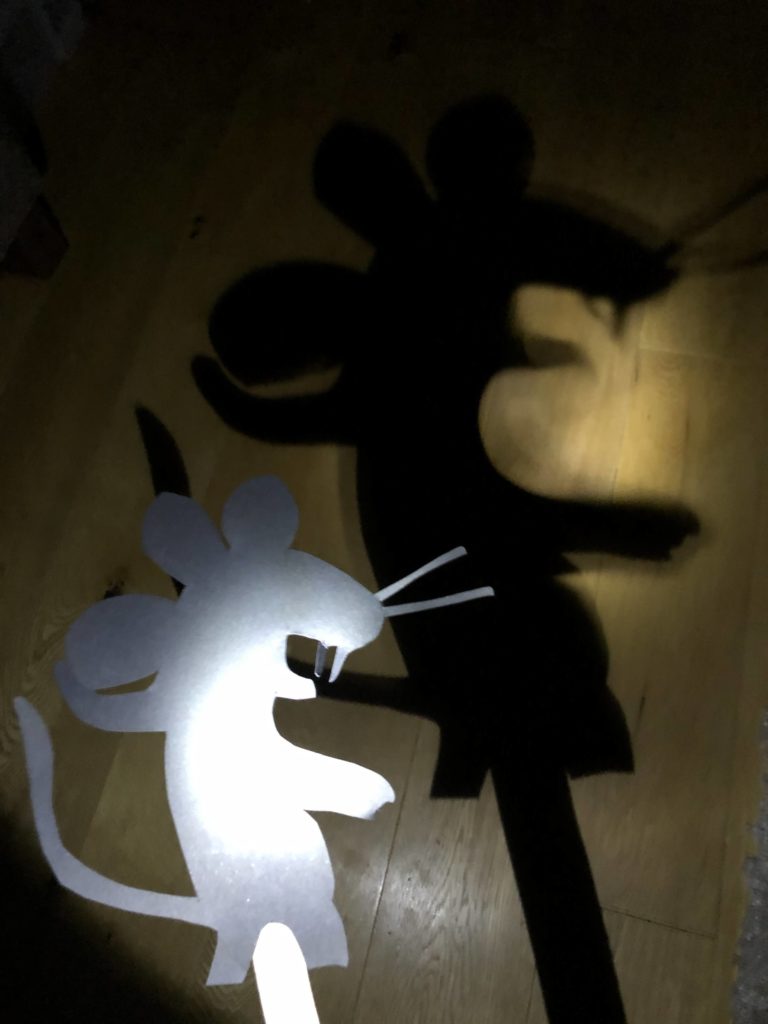 Inspiration Laboratories have also used The Gruffalo's Child as inspiration for learning about shadows. Do check out their ideas too.
We've got lots more fun shadow activity ideas in our shadow round up post, do take a look if you enjoyed this activity.
More book themed science activity ideas
If you like this activity I have lots more book themed science ideas, including a zip line for Jack and the Beanstalk, a raft for The Gingerbread Man and lots more!
Last Updated on February 2, 2022 by Emma Vanstone