We love a science experiment that seems like a magic trick, and this activity is one of the best. We're going to find out how to make hot ice.
Imagine saying to people, 'I can make hot ice!' They wouldn't believe you would they?
As far as science theory goes, they shouldn't, we know that in order for ice to exist, it has to be at 0oC and that when heated it melts.
Note – this activity does not make ice, just something that resembles ice. It is NOT edible, so please discard the solution when you have finished experimenting.
How to make hot ice
To make hot ice, you will need
1 litre of acetic acid (white vinegar)
4 tablespoons of bicarbonate of soda ( baking soda )
Pan
Hob to heat the mixture
Jug
Fridge
Spoon
How to make hot ice
Pour the white vinegar into the pan.
Carefully add the bicarbonate of soda, half a tablespoon at a time and stir the mixture until it has all dissolved.
The baking soda and vinegar will fizz as they react together, which is why you need to add the baking soda slowly. You have now made a solution called sodium acetate. Carbon dioxide gas is also given off.
Simmer the solution on the hob until it has reduced to about 100ml. This should take about one hour. The solution is now supersaturated!
Once the mixture has reduced down, pour it into a jug, cover it and place it in a fridge to cool for 1 hour.
Once cooled, you can pretend the liquid is water to your friends and pour it out onto a surface. It should begin to crystallise straight away, forming towers of 'ice'. It looks and feels hot because the reaction gives off heat. It is exothermic.
The great thing is you can remelt the 'icicles' to reuse when you want to perform the trick again! We put the jug in the microwave for 40 seconds to dissolve the crystals and then placed it back in the fridge for an hour.
If pouring isn't working, try warming up your finger and gently touching the surface of the liquid. It should start to crystallise from your finger and spread outwards.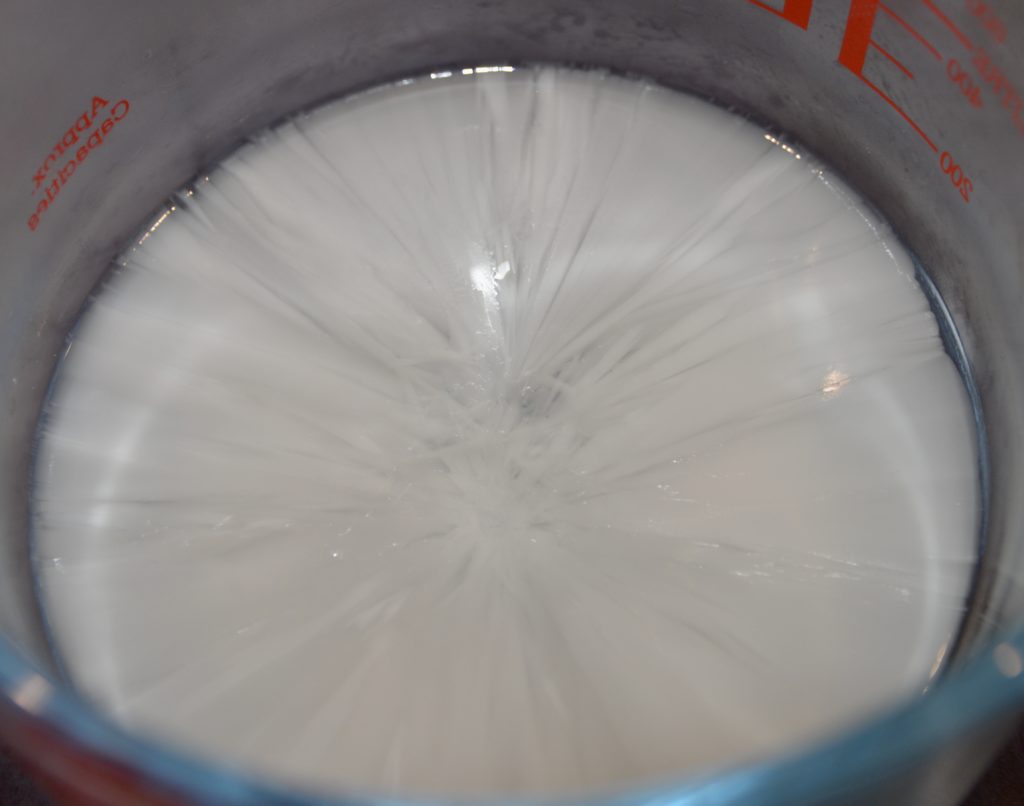 How does hot ice work?
Sodium acetate exists as a supercool liquid in the fridge, meaning that it is in liquid form below its usual freezing point. As soon as it is disturbed, it starts to crystallise. The crystallisation is an exothermic reaction which is why we call it hot ice!
Sodium acetate usually freezes at 54oC, but as you have seen can exist in the supercool form below that temperature.
Uses of sodium acetate
Sodium acetate is used in heat packs and hand warmers. Heating pads usually have a metal disc in them, which, when clicked, starts the crystallisation process, releasing heat. Hand warmers can usually be reused by boiling the pouch to melt the contents.
As a flavouring in food.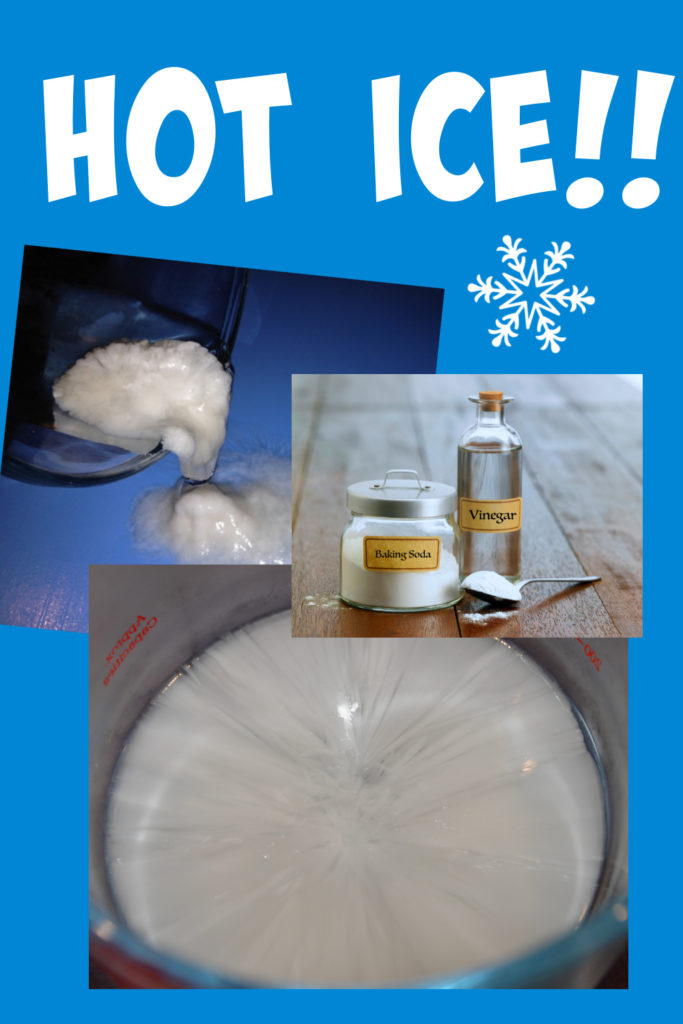 Last Updated on March 15, 2023 by Emma Vanstone