This is a fun, super simple pirate themed waterproof experiment.
You'll need:
Paper with a picture on it.
Materials such as kitchen roll, plastic, bubble wrap, greaseproof paper, tissue paper cut into squares.
Water
Glue
Squeezy water bottle.
Instructions
Draw your pirate ship.
Feel the different types of material, which do you think will be the most waterproof and why?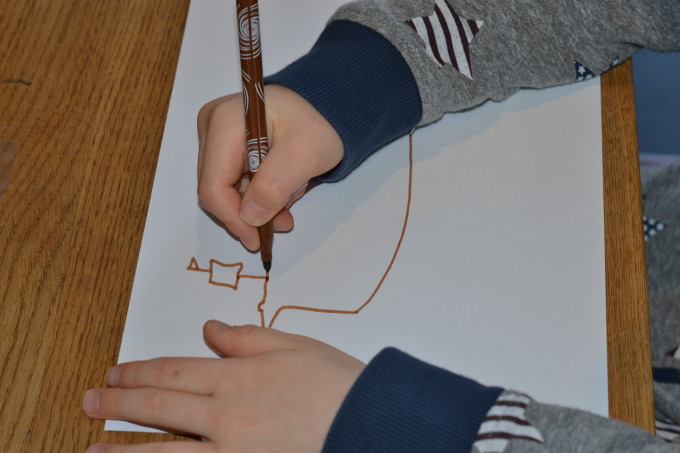 Place the squares of material over the picture using glue.
Spray water over the picture and observe any changes to the paper.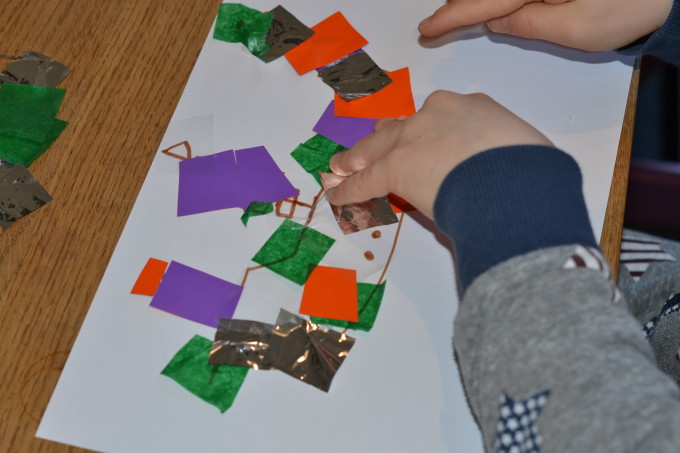 We noticed that the colour from the tissue paper bled into the white paper and the water droplets were not absorbed by the plastic, but stayed visible on the top.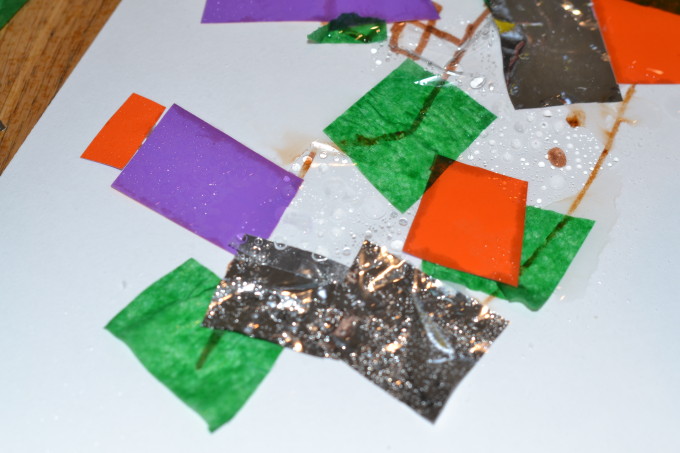 Why does it work?
Waterproof objects cannot be penetrated by water.
Can you think of any natural waterproof materials?
Is your coat waterproof? What is it made of?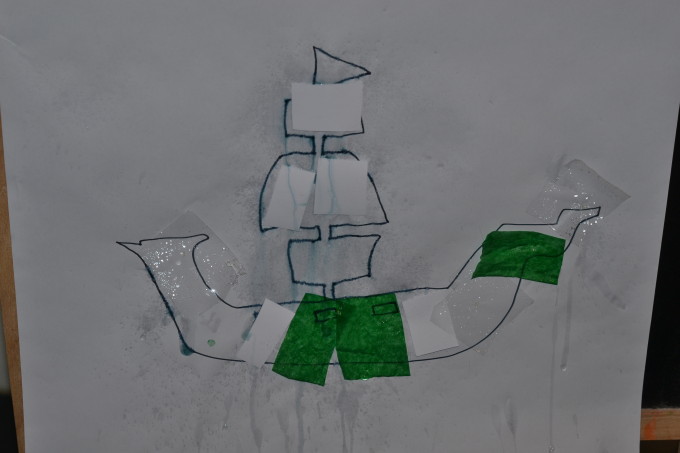 Extension ideas
Does it make a difference if you use more than one layer of the materials that were less good at repelling the water?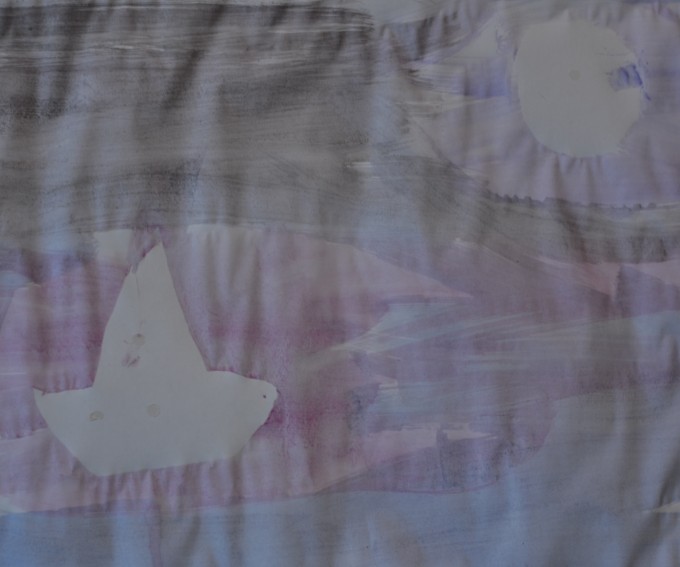 Can you cut some shapes out of the plastic and paint over the top to make a picture? Excuse my poor painting, I will update with a better one soon!

This video shows the activity in action.

Suitable for Key Stage 1
Everyday Materials
Describe the simple physical properties of a variety of everyday materials
Working Scientifically
Observing closely, using simple equipment
Performing simple tests
Using their observations and ideas to suggest answers to questions
EYFS – Early Learning Goal
The child knows about similarities and differences in relation to places, objects, materials and living things.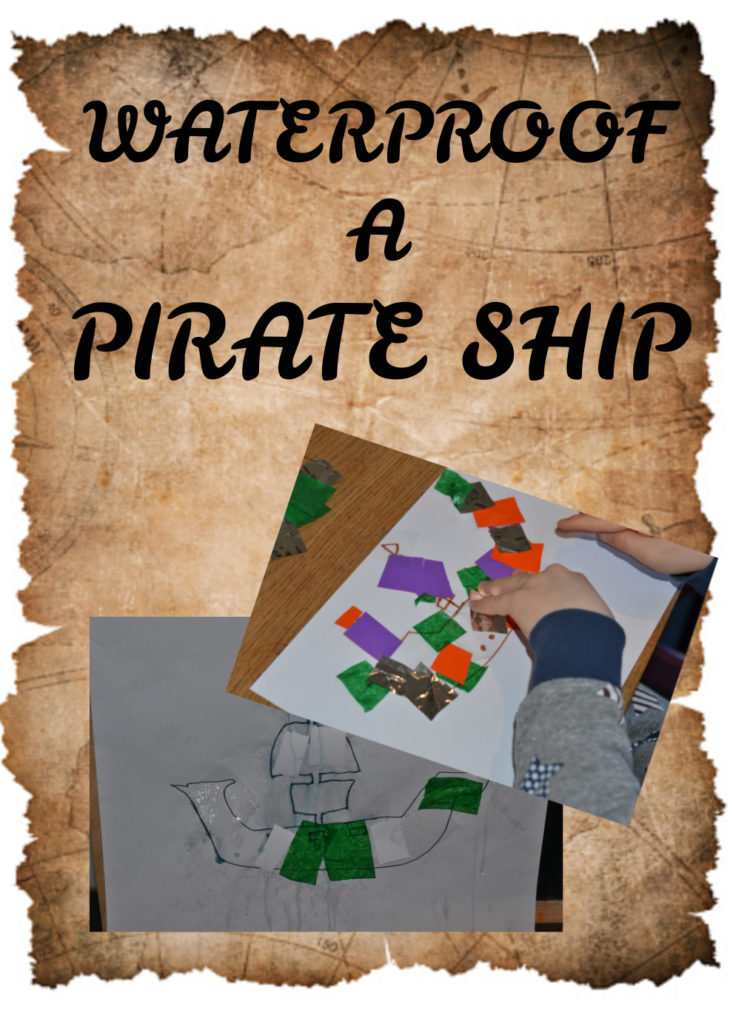 More easy science for kids
Try these ideas for learning about materials and their properties.
I've also got lots more pirate themed science activities for you to try!
Last Updated on August 7, 2020 by Emma Vanstone