I've got another fun pirate themed activity today, this time demonstrating density. Density is quite a hard concept to grasp but this is a really nice introduction and full of little wow moments.
Just the fact that the oil sits on the water is quite fun. We used blue water to make it look like the ocean and carefully poured oil over the top.
Even if you shake the bottle to mix the oil and water they will still separate again if left to settle.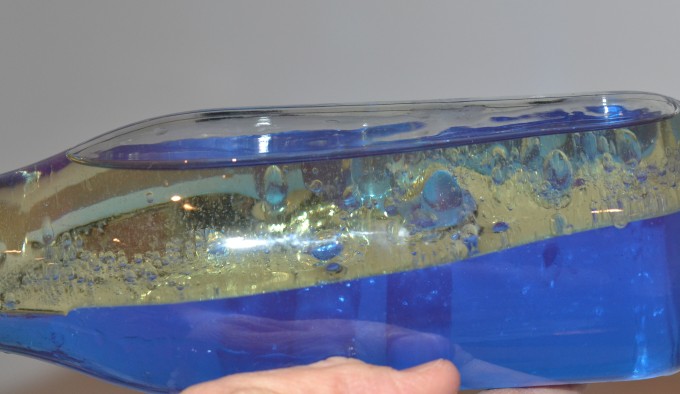 What you need to make a pirate density jar
Empty bottle or jar
Water
Oil – we used very cheap vegetable oil.
Pirate objects to test
Method
Half fill the container with water, then add some oil. The oil will sit on top of the water.
Carefully drop pirate objects into the jar. They will either float on the oil, float on the water or drop to the bottom.
We found our pirate coin sank right to the bottom.
The beads floated on the water, but not the oil.
The cork floated on the oil.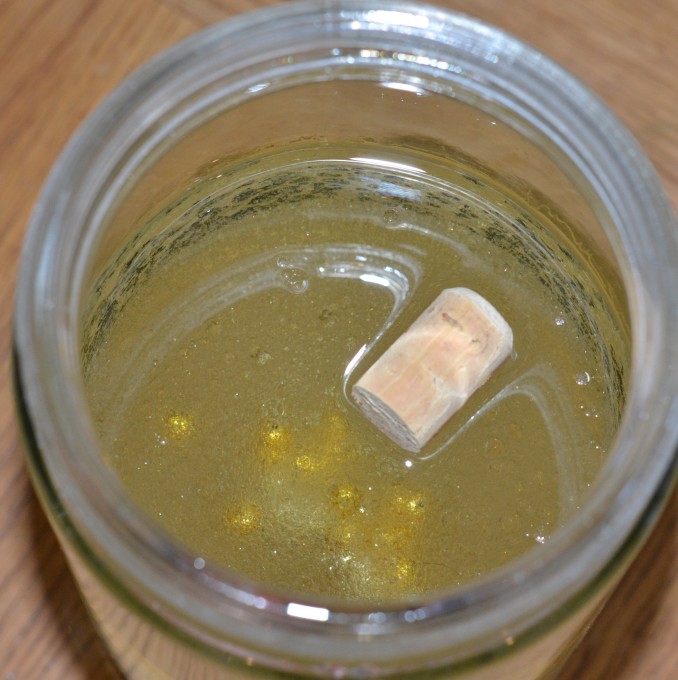 See this post for a full explanation about density.
Extension Ideas
Test more objects but this time try to predict where they will end up.
More pirate activities for early years
Create pirate codes for friends to find treasure.
Hide pirate treasure in fizzy rocks.
Test different materials to make a pirate ship waterproof.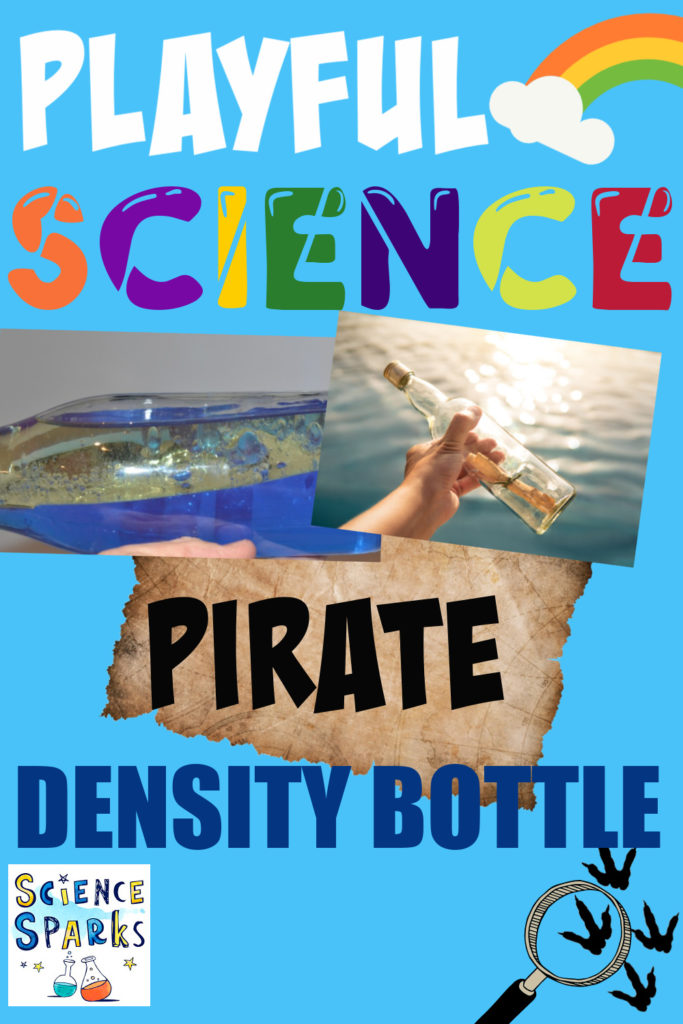 Last Updated on July 16, 2021 by Emma Vanstone