WeDo 2.0 from LEGO Education is a fantastic new learning tool designed to introduce children to robotics, engineering, programming and general STEM teaching through a robot-based learning system. The basic package comes with 280 building elements, a Bluetooth Low Energy-based hub which connects to a motor, as well as motion and tilt sensors.
LEGO WeDo 2.0 allows children to research, explore, create, collaborate, share and present their scientific discoveries as they work their way through the 40 hours of exciting, varied and engaging projects relevant to real life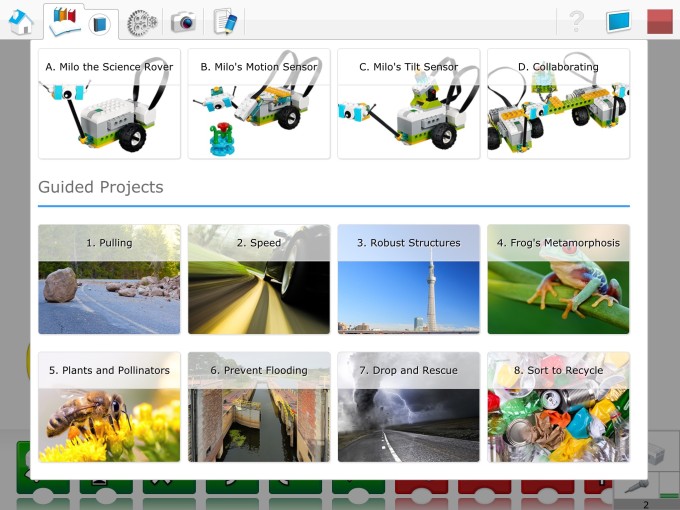 The LEGO WeDo 2.0 Core software is impressively easy to use with a bright, colourful interface. Code blocks are added by dragging and dropping which meant even my 5 year old could code a simple program.

Getting Started with LEGO WeDo 2.0

There are four Getting Started projects which are a great introduction to the software, motor and sensors. Children first build Milo the Science Rover who my 7 year old adored and now affectionally calls the whole set Milo regardless of the formation being used.
Each project is simply explained with a fun animated video to set the scene and children are encouraged to think about the problem in a real life context with full instructions to build the solution. Sample code is given at the end of the instructions but this can easily be expanded upon to add extra fun features. For example, we added in a sequence of colour changes for Milo and some sounds, much to the amusement of my children you can even record yourself talking, or making noises and add those to the code too.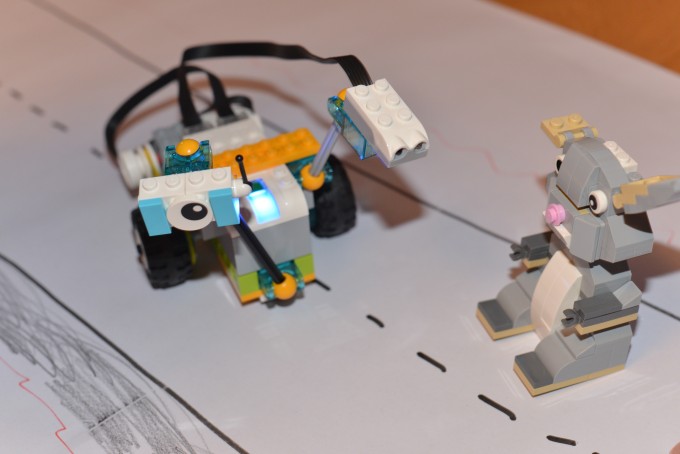 Children are reminded to photograph their work and record any findings so teachers can record their progress though the challenges.
Each project is standalone and doesn't require that students complete the one before, although the initial getting started projects are great for gaining an understanding as to how the system works. Project 2 ( above ) is adding a motion sensor to Milo which allows him to stop when he sees an object and the next adds a tilt sensor, concepts which are then used in later projects.
Guided Projects for LEGO WeDo 2.0

The WeDo 2.0 software comes with 8 guided projects where full building instructions and code are given to solve a problem, each encourage children to think further than just the problem itself and have an added extension task so children start to think about ideas for themselves. For example, one project is to build and program a floodgate but involves more than just the building of the gate, Max and Mia ( the LEGO characters who guide you through ) show a real life solution and ask students to first learn about precipitation in different seasons in their area and consider how it influences water levels.
You can see our floodgate in the picture below. My 5 year old wanted to help her big brother and so drew the river. The flood gate opens and closes depending on the weather thanks to some clever coding. The extension task for this project is to program two gates so a boat can navigate a section of river and suggests children add a tilt sensor to open the gate and a motion sensor to detect water rising.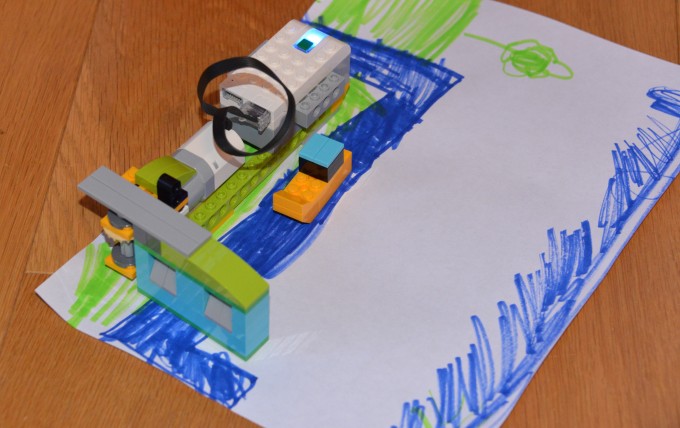 Open Project Ideas for LEGO WeDo 2.0

The 8 open projects give children more freedom as to how to create a solution to a problem. For example, one project is to create and program a space rover to achieve a specific task. Children are first encouraged to research actual space rover missions and to present and document their prototype thinking about what they could discover with their rover.
Each project offers some guidance as to what functions could be included with a solution and there is a design library included in the software so students can follow instructions for a specific function if they choose.
Our Verdict
I am incredibly impressed with LEGO WeDo 2.0, my children all adore LEGO and it always features on Christmas and Birthday lists. I would most definitely buy this or a different set from LEGO Education for home use as it offers an almost endless amount of engaging learning opportunities, and imaginative play potential as well as encouraging children and parents to work together to solve problems. My son and I have already spent many happy hours together learning, collaborating and sharing ideas. I can use the set to support my children's learning at home as well as inspiring a love of science, engineering and coding which are going to be very important in their future.
This helicopter is from the Drop and Rescue project. The winch moves up and down if you code correctly.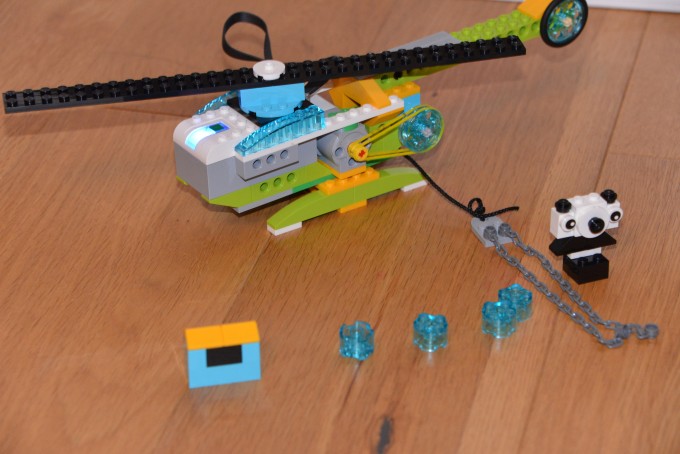 I was also very pleased to see innovative projects about plant science, which I really didn't expect to find in a LEGO set. I can imagine WeDo 2.0 would be a very powerful tool in a classroom across all STEM subjects, the fact the children get the opportunity to define and solve problems themselves is just fantastic and I'm sure would make for a very memorable lesson or series of lessons.
The WeDo 2.0 core set is available for just £131.99 which I think is amazing value given the learning and play potential of the set.
This video shows some of the projects in action.
WeDo 2.0 is now available and the software will run on PCs, Macs, iPads and Android tablets and phones.
We were sent the set above for the purpose of this post.
Last Updated on April 22, 2019 by Emma Vanstone