The pH scale measures how acidic or alkaline a solution is. It ranges between 0 and 14.
Acids have a pH of less than 7.
Alkalis ( or bases ) have a pH of over 7.
pH 7 is neutral.
How is pH measured?
pH is measured using an indicator. An indicator is a dye that changes colour in the presence of an acid or alkali.
Commonly used indicators used to determine pH
Universal indicator
Litmus
Methyl orange
Phenolphthalein
The image below shows the pH chart for Universal Indicator.
Universal Indicator is a mixture of other indicators.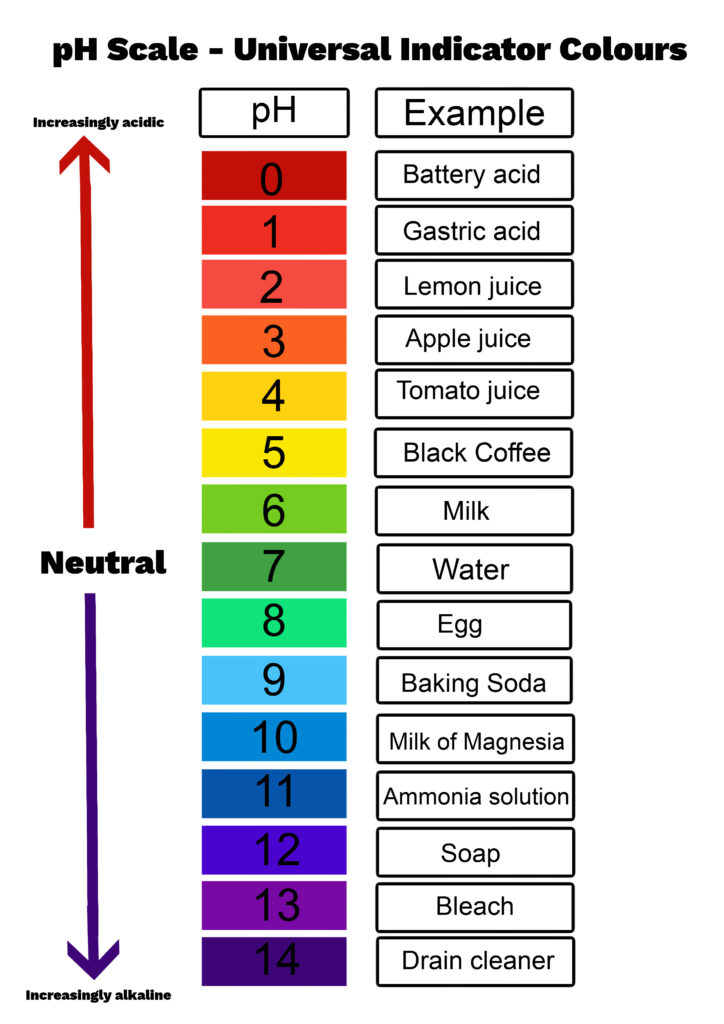 I have a blank version of the image above available for students to use to fill in the example boxes.
Who created the pH scale?
The pH scale was created by a Danish biochemist named Soren Sorensen in 1909.
Simple science experiments for learning about pH
A very basic pH indicator can be made using the liquid left over from boiling red cabbage in water.
The indicator is a purple colour but turns red in the presence of an acid and green if an alkali is added.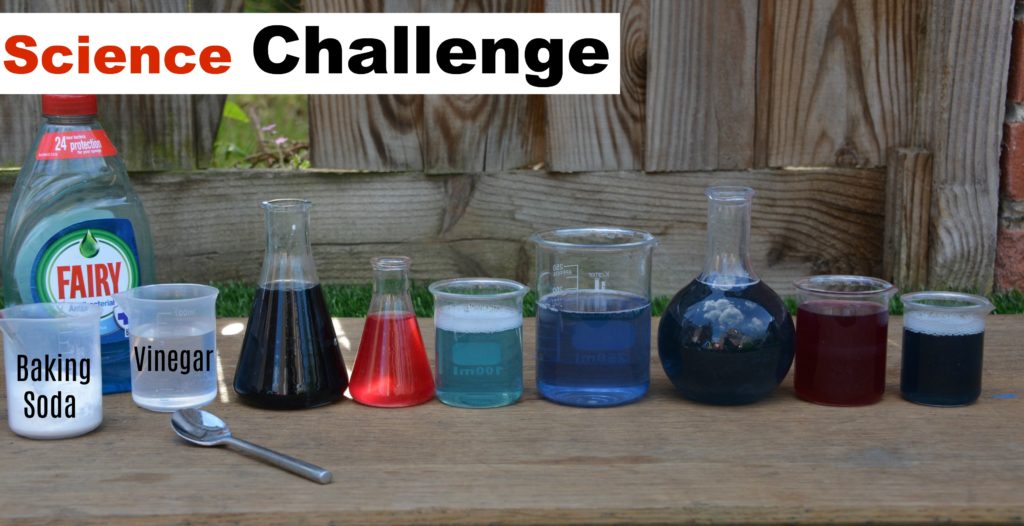 A basic indicator can also be made from the leaves of a poinsettia plant!
Last Updated on October 16, 2023 by Emma Vanstone