Baking soda experiments are a great first introduction to chemical reactions using safe ingredients. These Christmas themed fizzy activities are lots of fun and super easy to set up.
Please watch children at all times, this activity is not designed to be eaten.
Food colouring may stain clothes.
Materials
Water
Bicarbonate of soda / baking soda
Vinegar
Food colouring
Christmas themed cookie cutters – optional
Method
Pour a small pack of Baking Soda into a bowl and add water slowly until you get a thick paste.
Add a few drops of food colouring and mix well.
Place the mixture inside a cookie cutter on a plate and leave to harden in a fridge for a couple of hours.
Remove from cookie cutter.
Add vinegar slowly.
Watch the fizz.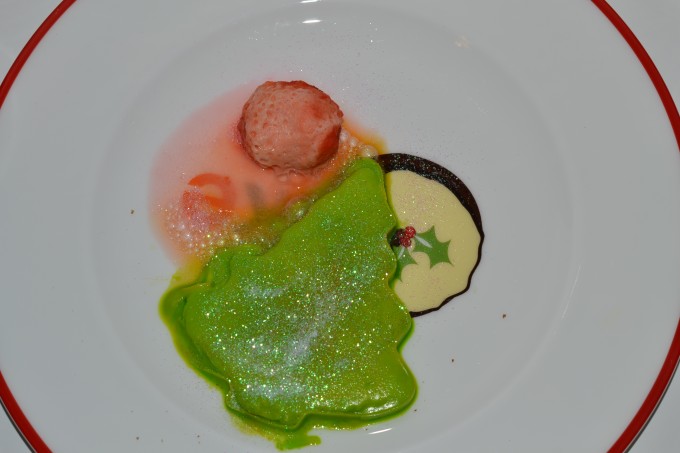 Why does this happen?
Vinegar (an acid) and bicarbonate of soda ( an alkali ) react together to neutralise each other. This reaction releases carbon dioxide, a gas, which is the bubbles you see.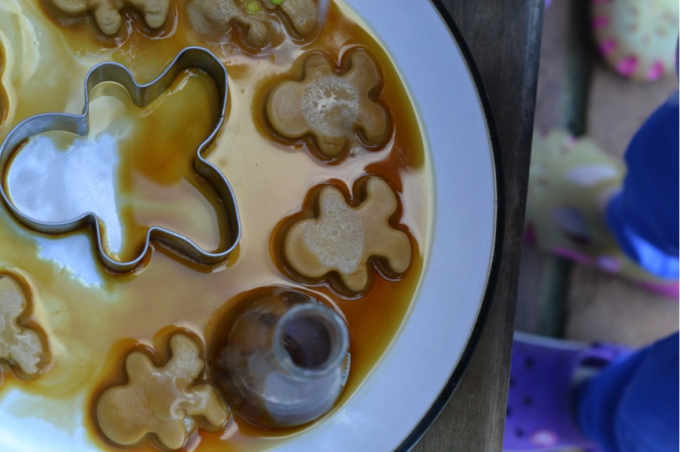 What shapes would you make?
Fizzy Elf Lab
What do you think of our fizzy elf lab? This is super easy to set up and the fizz looks fantastic oozing out of the test tubes.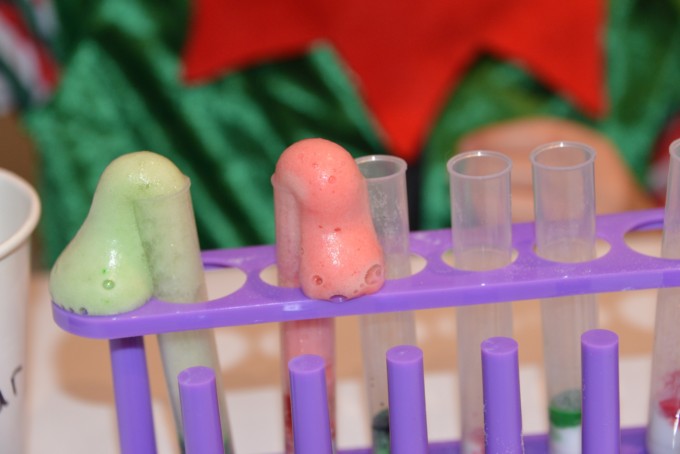 FREE Christmas Ebook!
Download our Christmas Science eBook for more Christmas Science experiment ideas.
We've also got lots more Christmas Science ideas in this round up post.
If you love ELf on the Shelf give our fun ELF STEM Challenges a go too!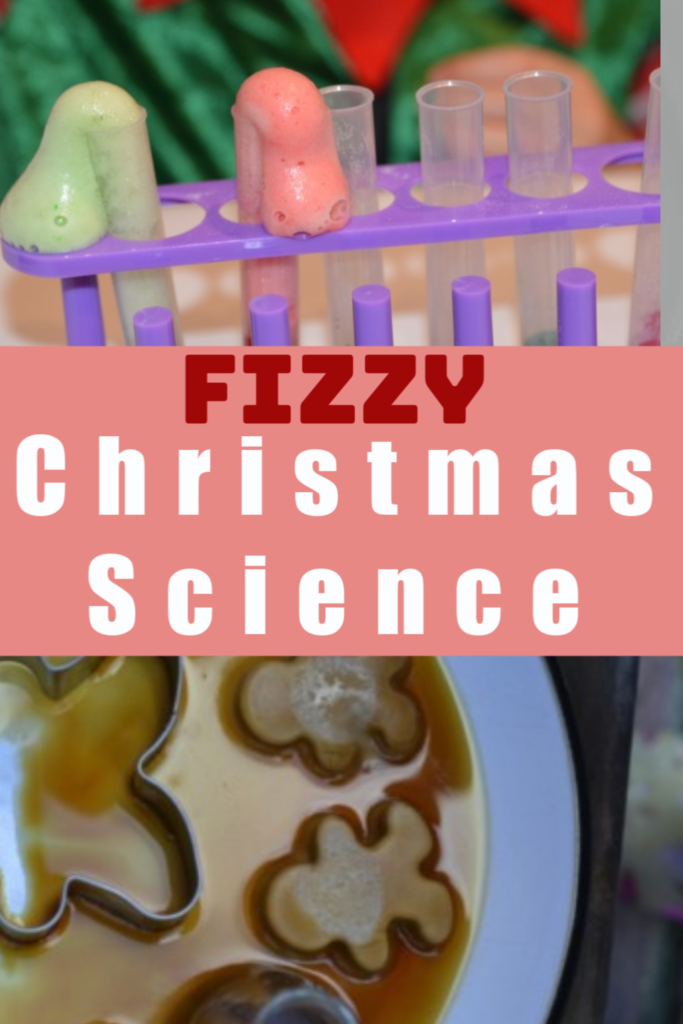 Last Updated on November 10, 2019 by Emma Vanstone