Did you know that this week is National Nest Box week?
Winter can be a tough time for birds. Food is in shorter supply and if an icy frost creeps over, it can harden nuts and berries and make it impossible to eat them. Birds can starve to death after three days if a frost or snow continues and many rely on bird feeders as their only source of food.
This is a super easy and fun way to make your own bird feeders. If you need a good quality nest box, these ones from the Forestry Commission look excellent.
It is important to remember that if you start putting food out, you need to commit to it as birds start to become reliant on where their food source is.
So I am going to show a really simple way to make Bird Feeders with you little ones.
Pine Cone Feeders
What you need:
Pine cones
Butter/lard
Good quality bird seed.
Method
Firstly you need to find some pine cone, which require a nice little nature walk
Pour some bird seed into a tray or pot.
If you intend to hand the pine cone tie some sting around the bottom, if not you can leave this bit out.
Using the butter or lard, take off lumps and smear into the crevices of the pine cone
Once saturated in butter, roll the pine cones in seeds.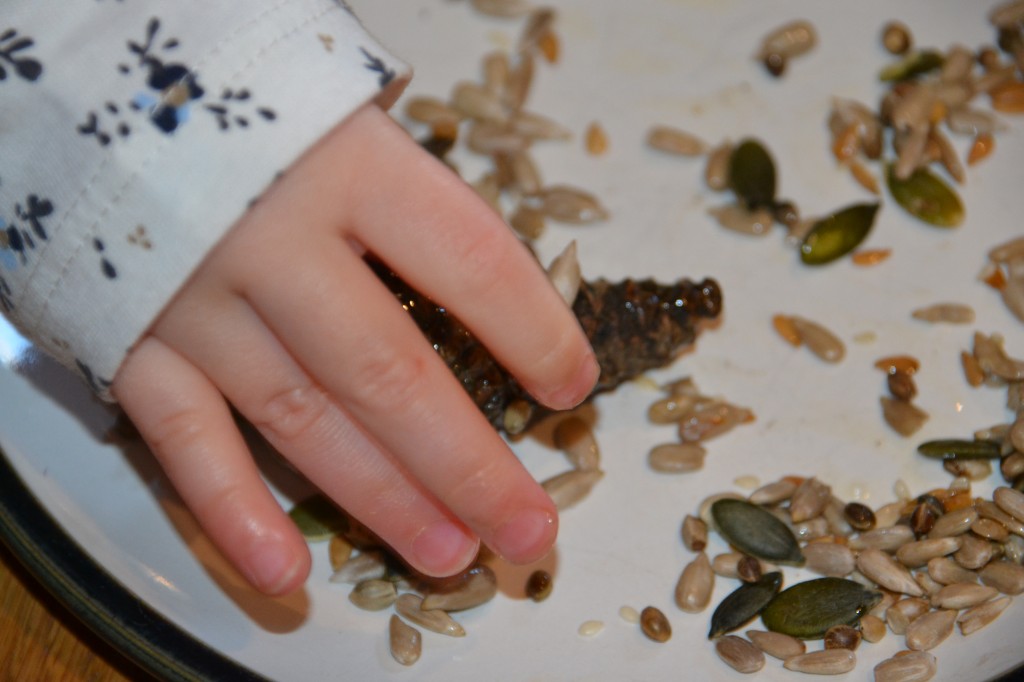 Take out to your new bird feeders to your bird table!