Today's STEM challenge is to design and build a bumper car that will rebound back after a collision with a wall or another mini vehicle.
This car themed STEM challenge is a great hands-on introduction to Newton's Laws of Motion and a fun engineering and design project too.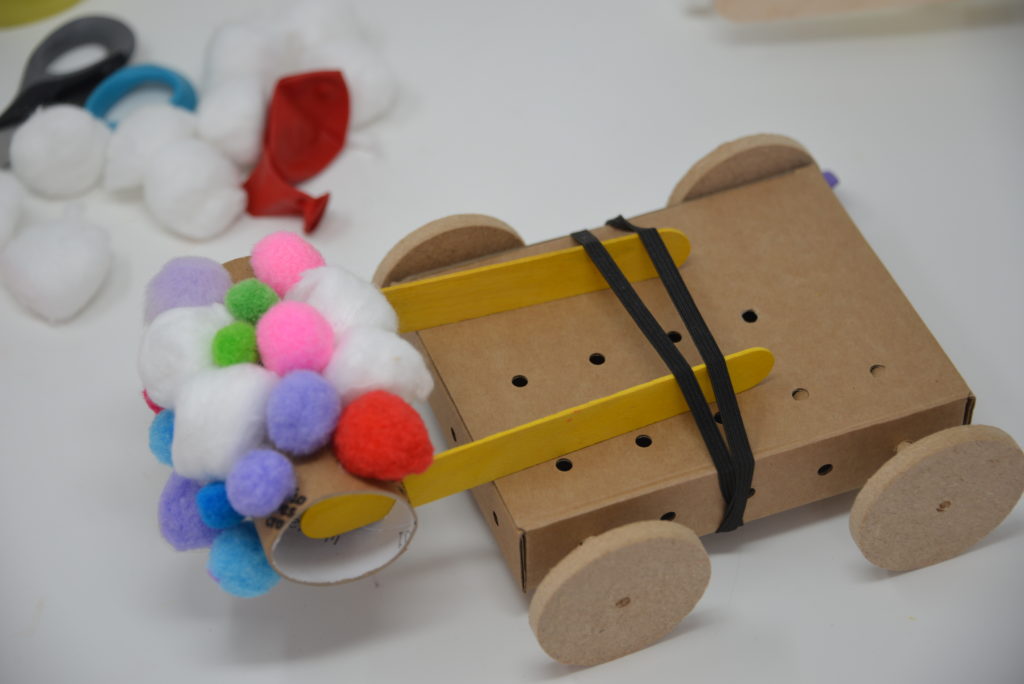 Bumper Car STEM Challenge
You'll need
Balloons
2 wide straws
2 narrow straws
Cardboard
Thick card or 4 round objects such as bottle tops for wheels.
Paper
Glue and tape
Small boxes of plastic water bottle
Elastic bands
Timer – optional
Ramp – optional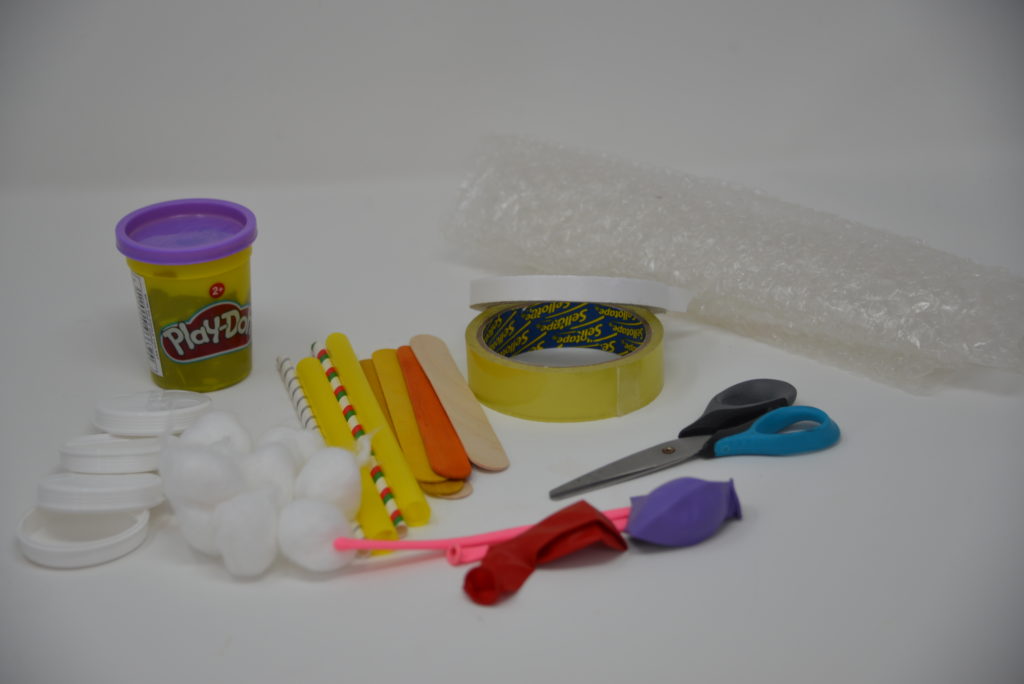 How to make a basic car
This basic car model can be used for lots of different science and STEM projects. I use the same simple construction for my balloon powered cars too!
Cut out a rectangle from a sheet of cardboard. A box or plastic bottle also works well.
Trim the wider straws so they fit horizontally across the cardboard.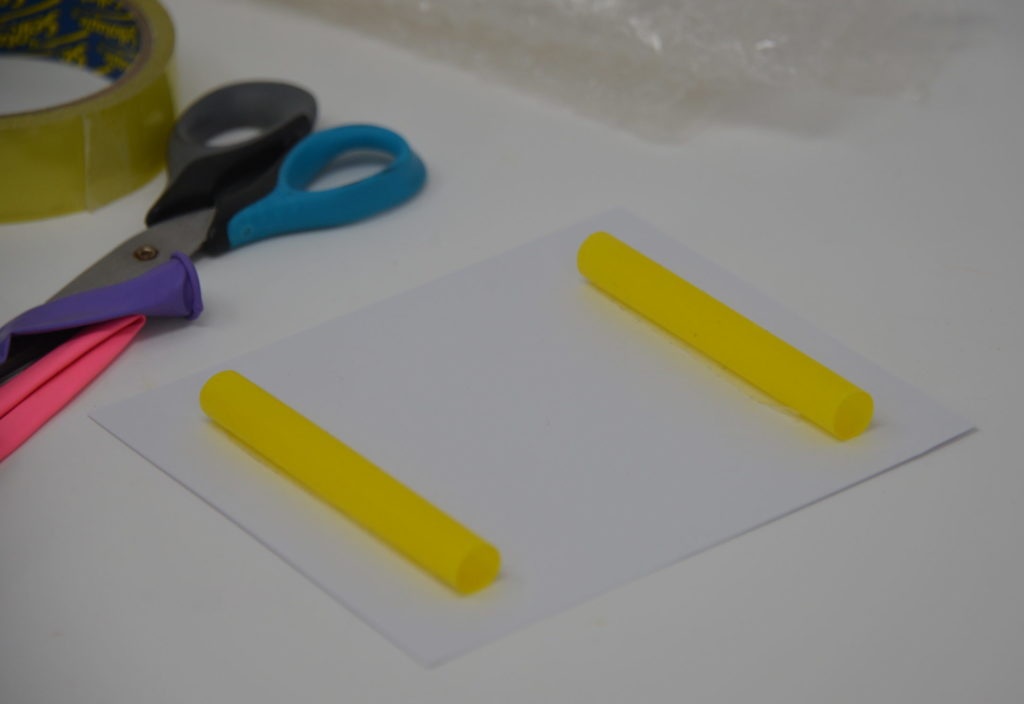 Attach the straws to the cardboard with tape or glue. I usually use double sided tape for this part.
Thread the narrower straws through the wide straws and attach the wheels.
Check the car moves smoothly.
Once you're happy with the basic car you can start adding extra design features.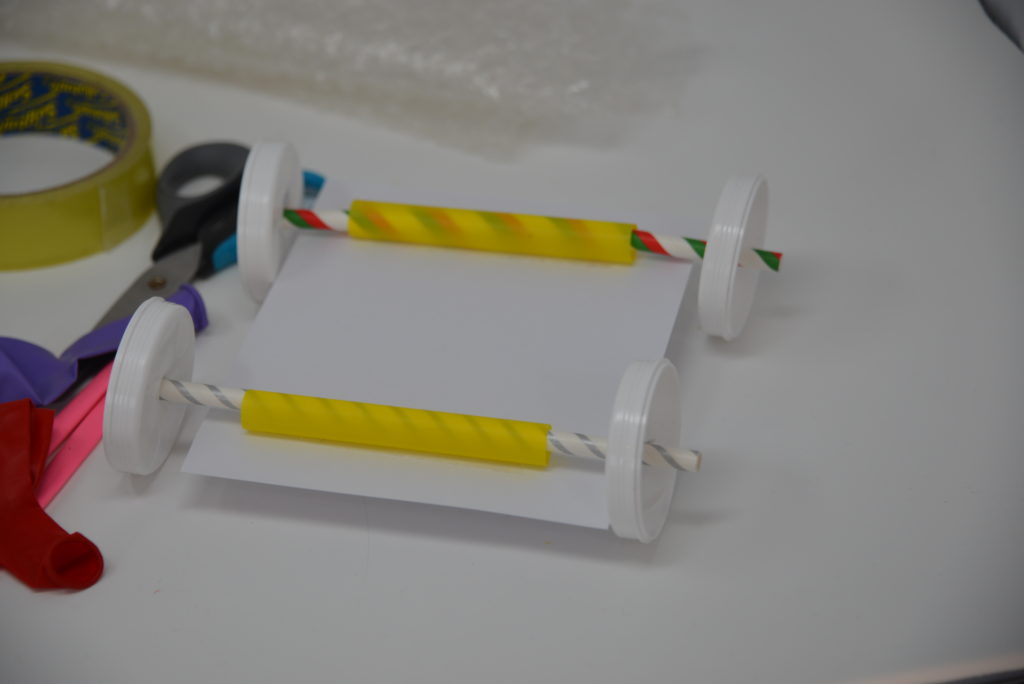 Bumper car STEM test ideas
Roll a car into a wall at low and high speeds. Measure how far the car rolls backwards or how long it rolls back for.
Roll a car down a ramp into another car or wall.
Another fun idea is to repeat the collision with an egg as a passenger. This can be a boiled egg or if you're feeling brave a raw egg! Remember to ask a parent first.
The car below has a large padded bumper made from craft sticks, a toilet roll and pom poms for extra cushioning.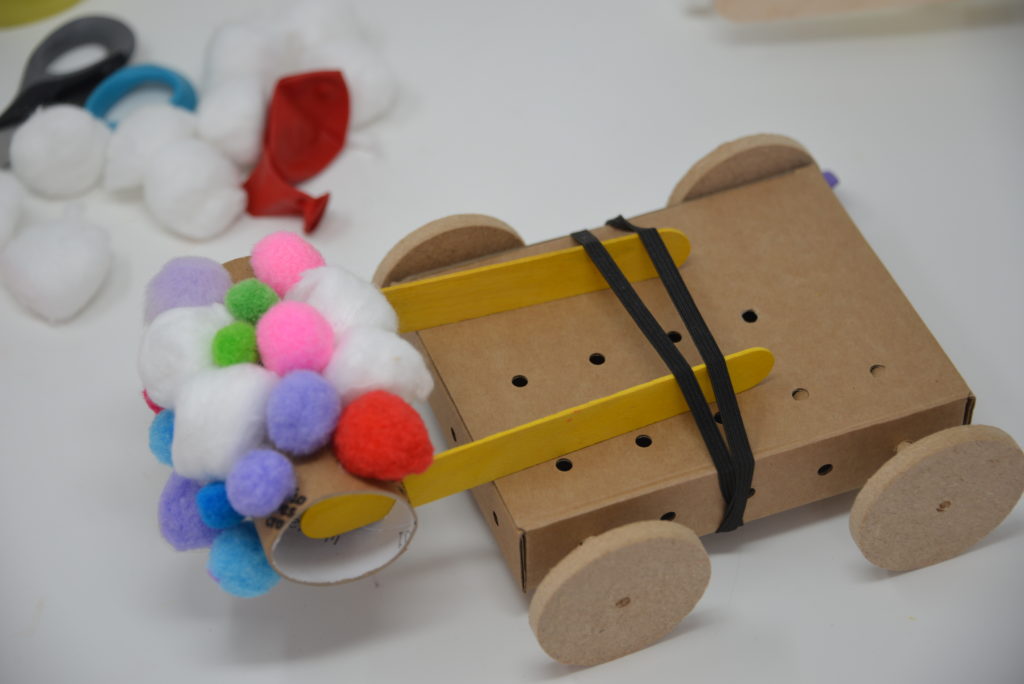 This car has two bumpers made from craft sticks and a straw.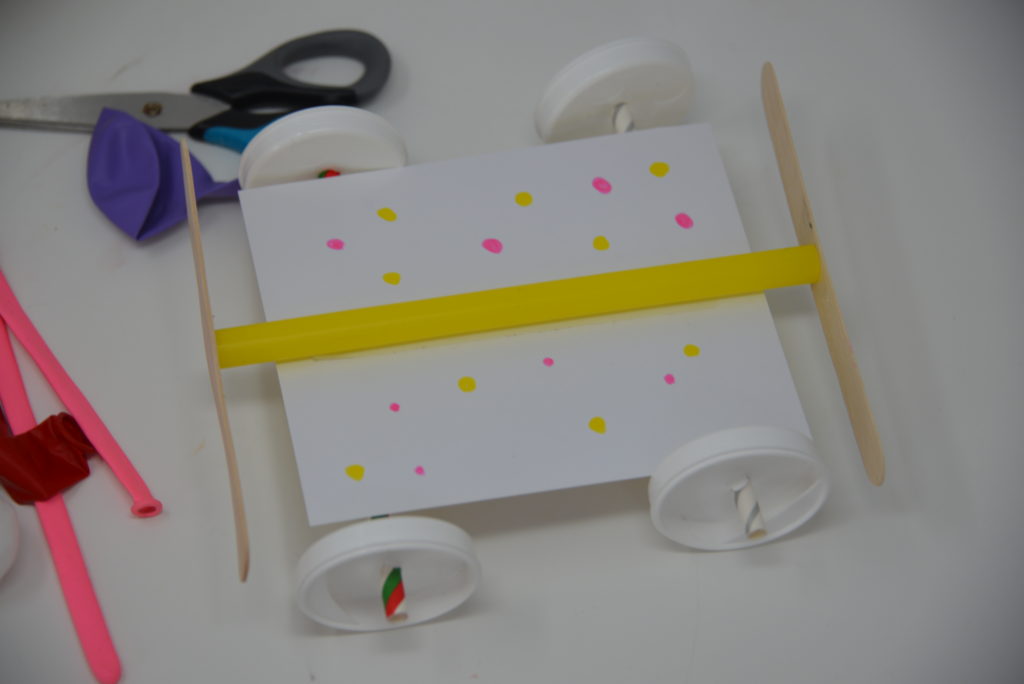 This car has balloon bumpers.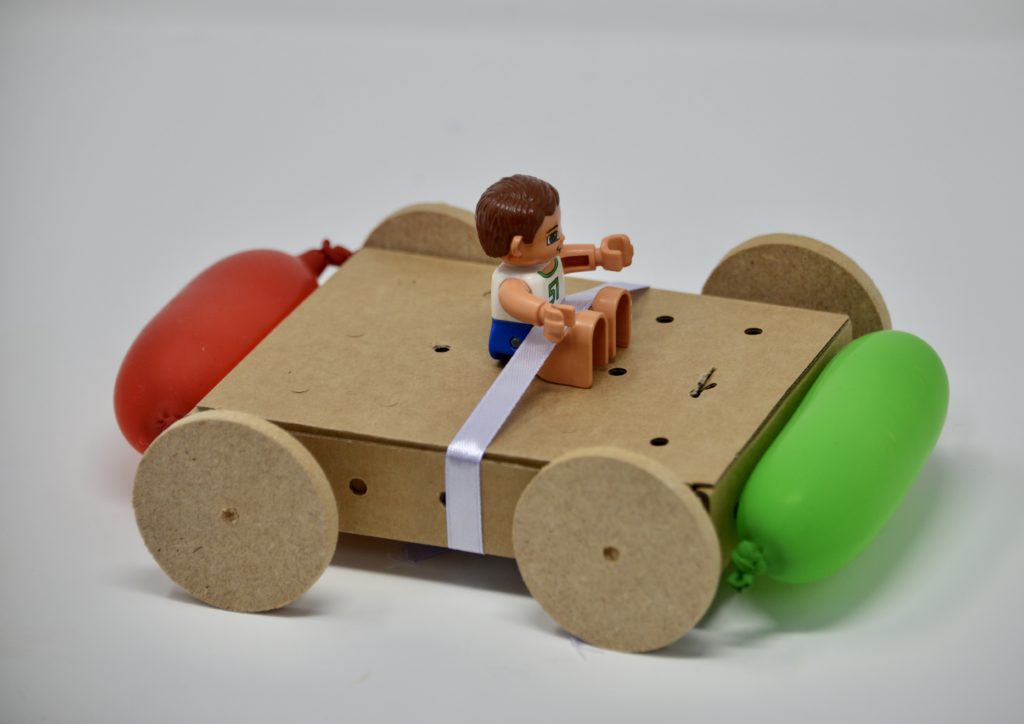 Car collision tests
There are several different ways you can test your bumper car.
Roll the car down a ramp so it collides with a wall. Record the distance the car rebounds back from the wall or the time it takes for the car to stop moving after impact.
Roll the car down a ramp into another test vehicle. This time record the time it takes for each car to stop moving and the distance each car travels.
Questions to ask
Is there a relationship between the amount of rollback and speed of the car when it hits a wall/object?
Does a bigger car roll back for longer?
Newton's Third Law
Newton's third law of motion states:
For every action, there is an equal and opposite reaction
Or to put it another way:
When two objects interact, the forces they exert on each other are equal and opposite.
If you think of this in terms of a rocket taking off, it all makes sense.
The downward thrust created by the hot gas rushing out of the rocket is the action and the reaction is an opposite upward thrust forcing the rocket into the air.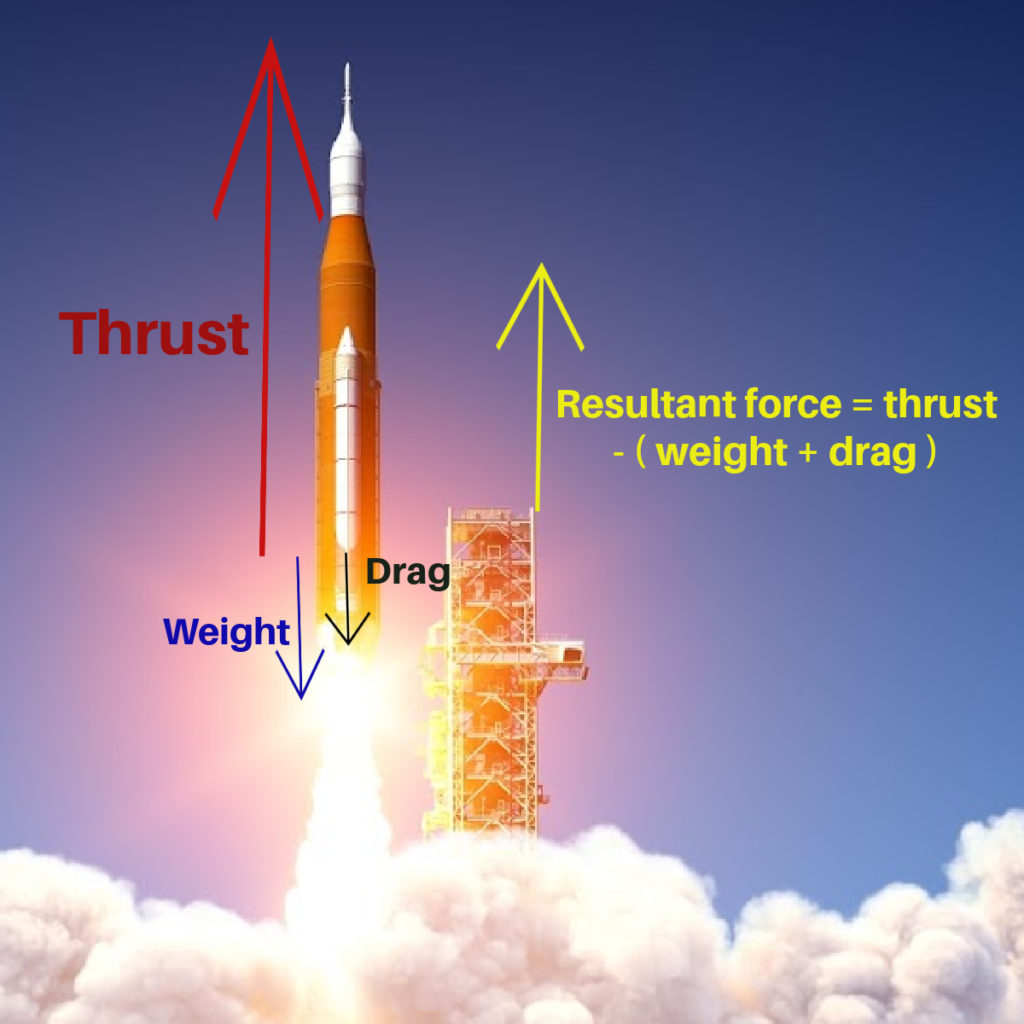 A rocket will continue moving upwards as long as there is a resultant upwards force. If the upwards thrust force was to stop the resultant force would be downwards.
You can see this in action with our bottle rocket!
Newton's Third Law and Collisions
In the case of a collision the force of one object on the other is equal in magnitude but opposite in direction. This is why when our bumper car collides with a wall or another vehicle it rebounds backwards.
Something to think about
It's not quite so simple as two cars rebounding off each other with the same acceleration. Newton's Second Law has to be considered too!
Newton's Second Law states that:
Force = Mass x Acceleration
If the two colliding cars have different mass they will have different accelerations after the collision.
Momentum
All moving objects have momentum. Momentum is a vector quantity which means it has size AND direction.
Momentum (kg m/s ) = mass ( kg ) x velocity (m/s )
In a collision the total momentum before and event is the same as after an event. This is called conservation of momentum.
As you can see there's a lot to learn from two objects crashing into each other!
More STEM Challenges like this
You might also like my crash test eggs activity. We used eggs in this as test passengers!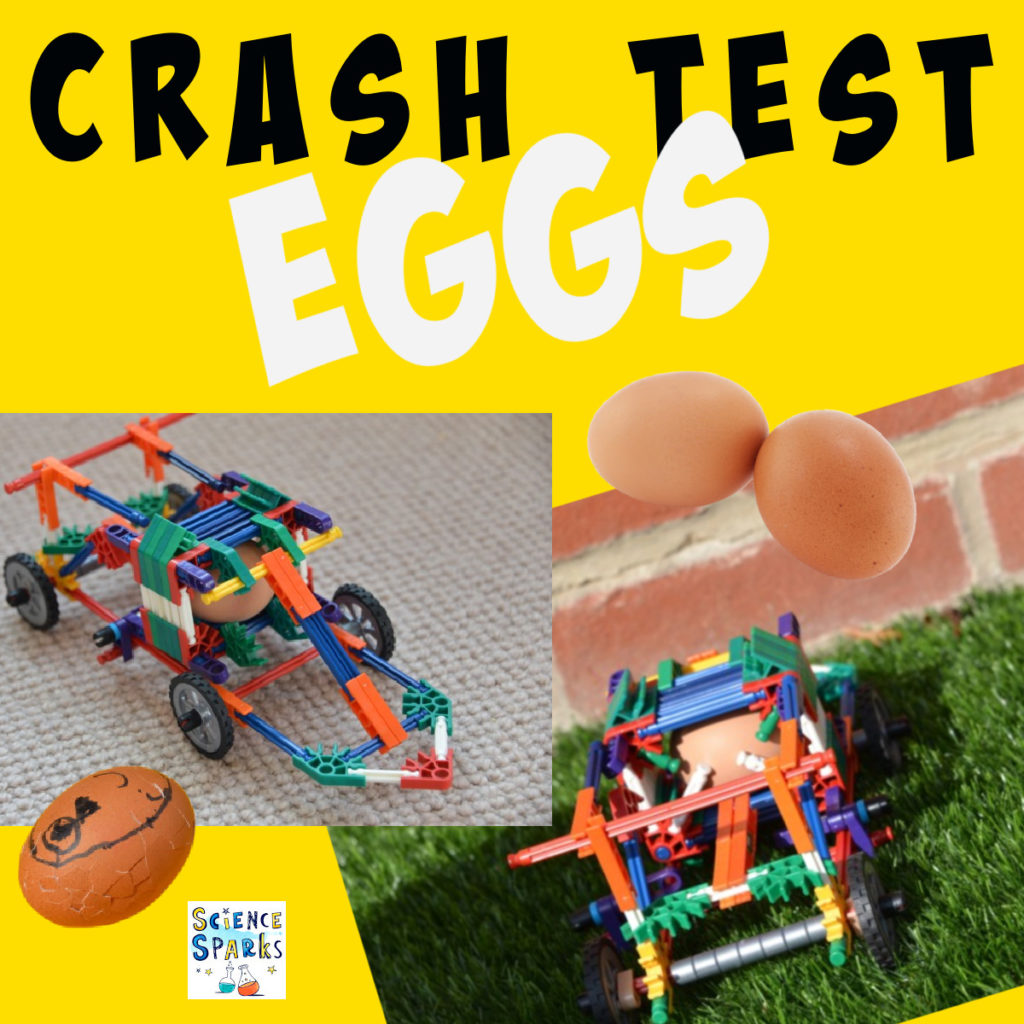 A film canister rocket or a baking soda rocket is a great way to learn more about Newton's Third Law.
Finally, try to apply momentum to bouncing balls!
My STEM challenge design template might come in handy too!
I would love to see your crash test bumper cars if you make some!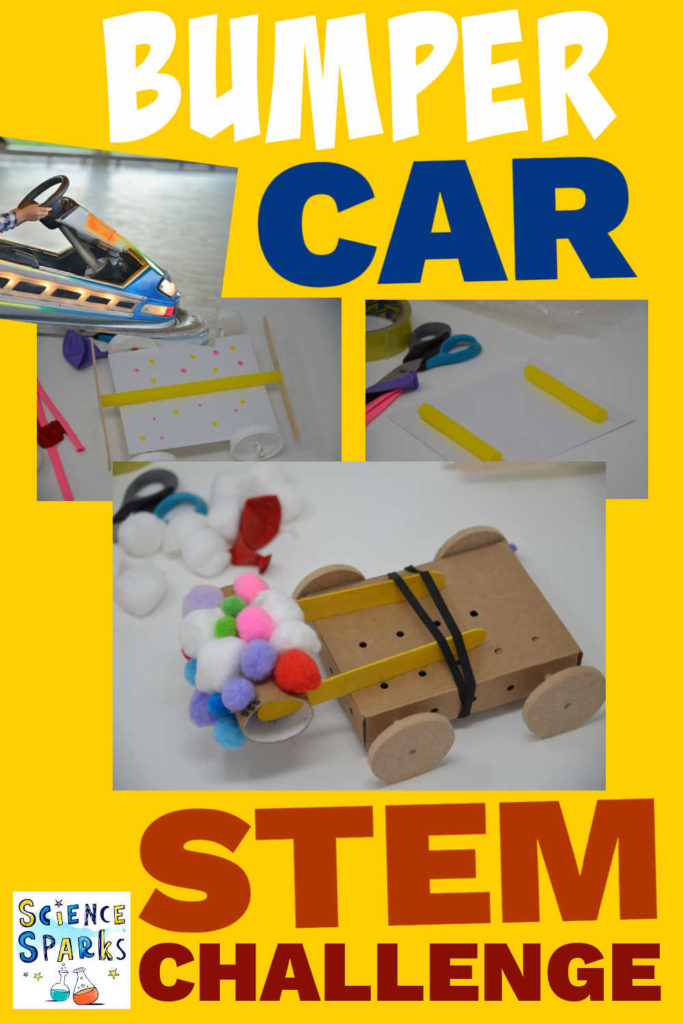 Last Updated on September 30, 2022 by Emma Vanstone