We've done a few transpiration activities before, and if you followed our Spectacular Summer Science series you might remember I struggled to get the flowers to change colour with natural food colourings. I was so disappointed as this activity is such a great way to learn about transpiration.
The lovely Lindy from Squidgyboo came to my rescue, bringing me some non natural food colouring back from America. It worked a treat!
What do you think of our Christmassy Carnations?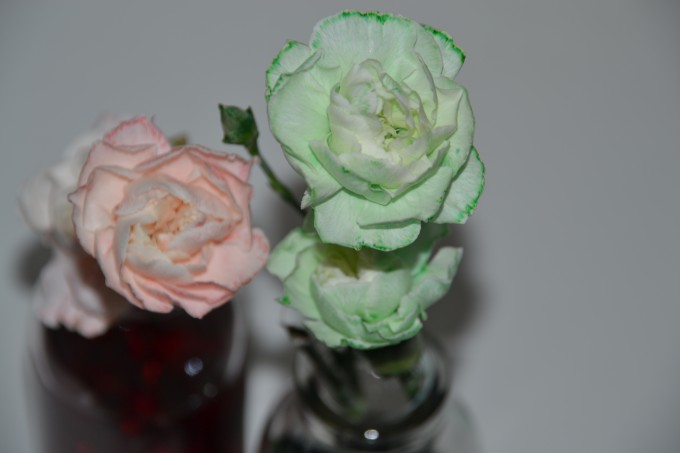 For a full explanation see our first transpiration post.