Today we are looking at filtering and how it can be used to clean dirty water. This activity is very simplified but gives kids a great overview of how water purification is carried out to give us lovely clean drinking water.
Do not drink the water in the activity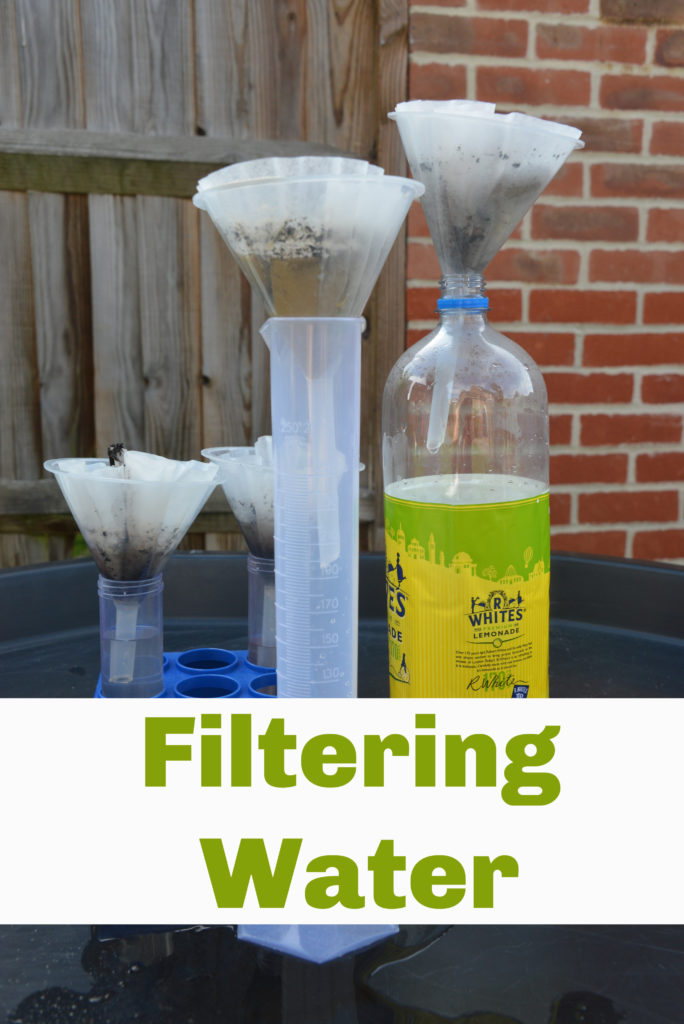 How to make a homemade water filter
Filtering Water – What you need
Dirty water ( or mud and clean water )
Funnels
Coffee filter/paper towel/muslin
Sand
Stones
An empty bottle or other containers
Filtering Water Experiment
The great thing about this experiment is that you can design it however you like.
We set up coffee filters containing sand, stones and then just plain filters.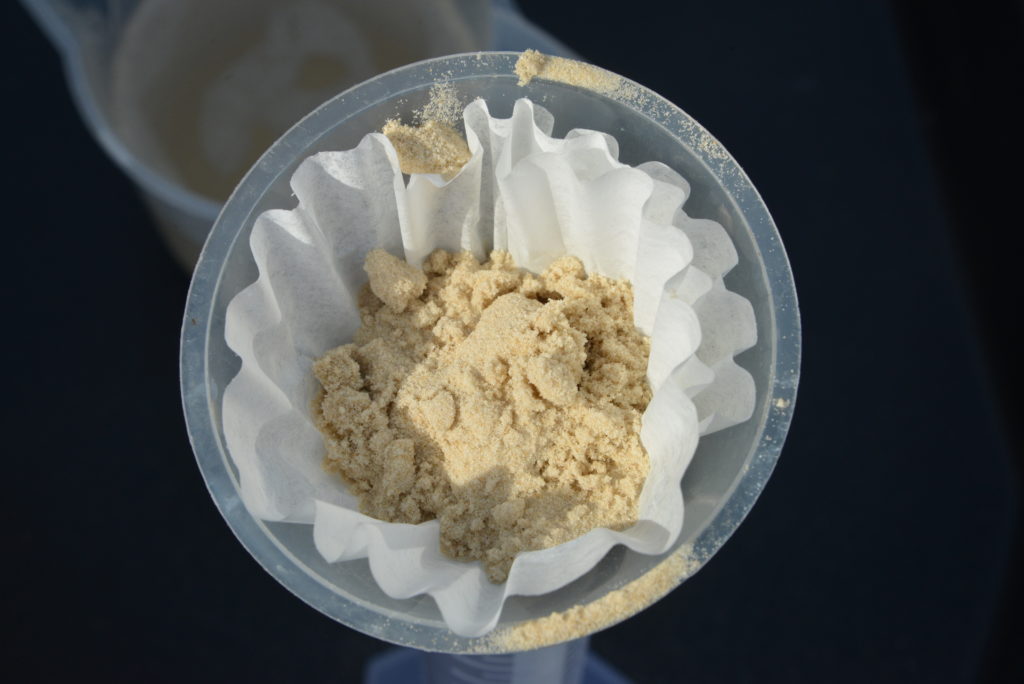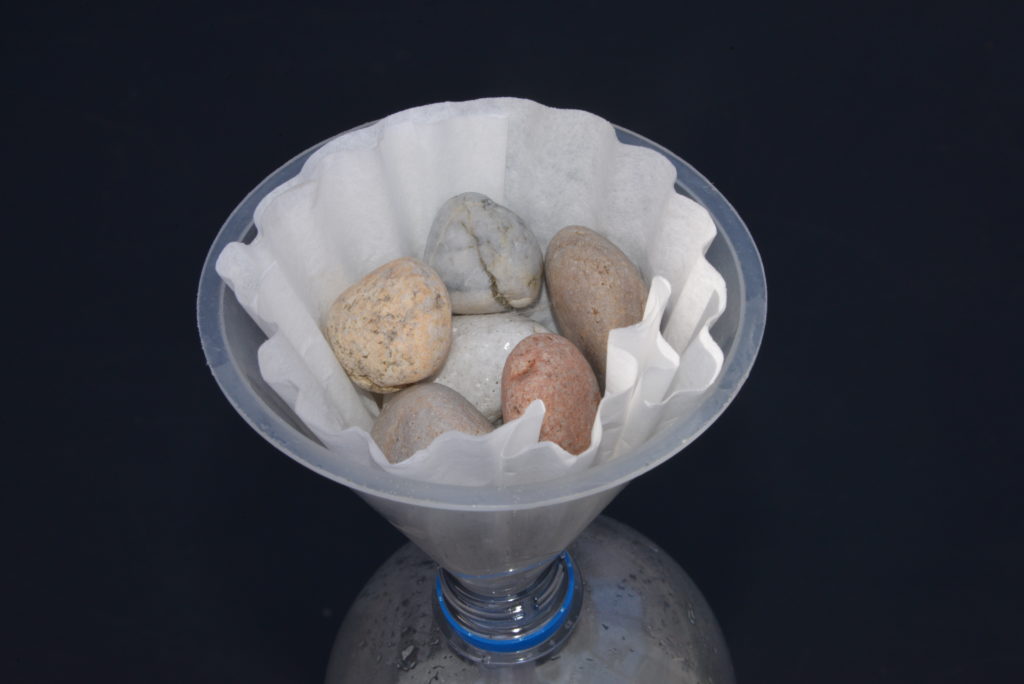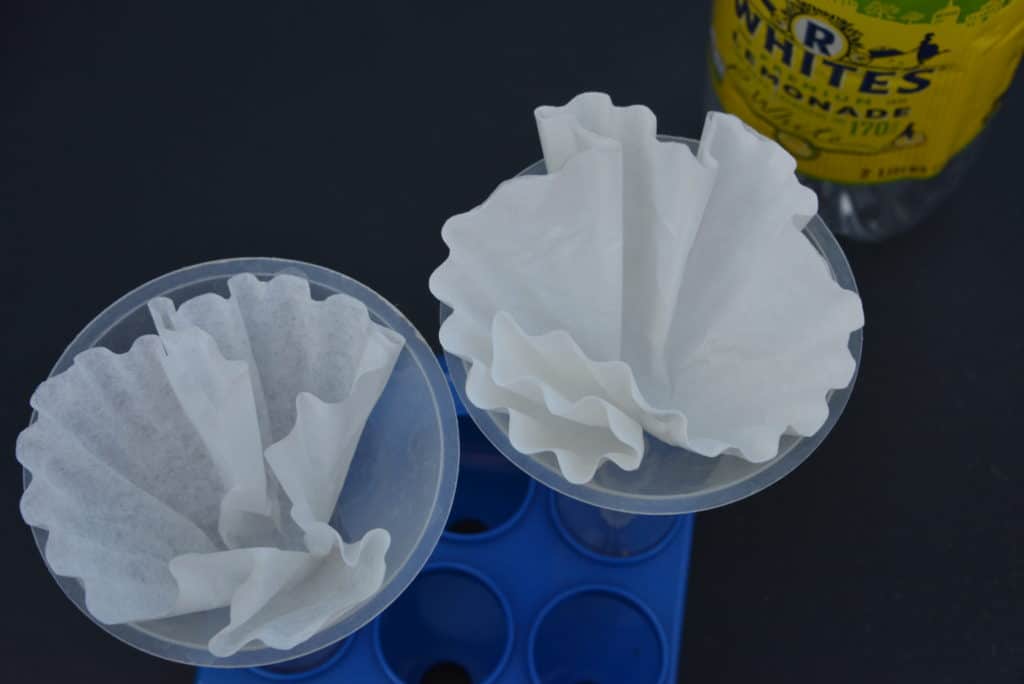 We carefully poured the same amount of water through each filter and observed the results.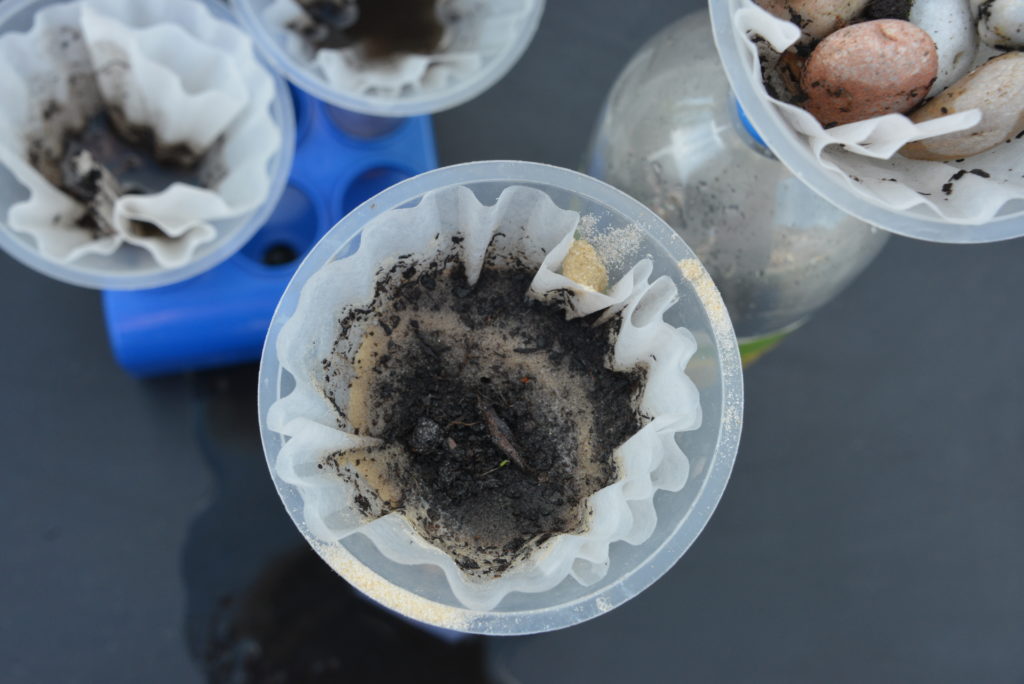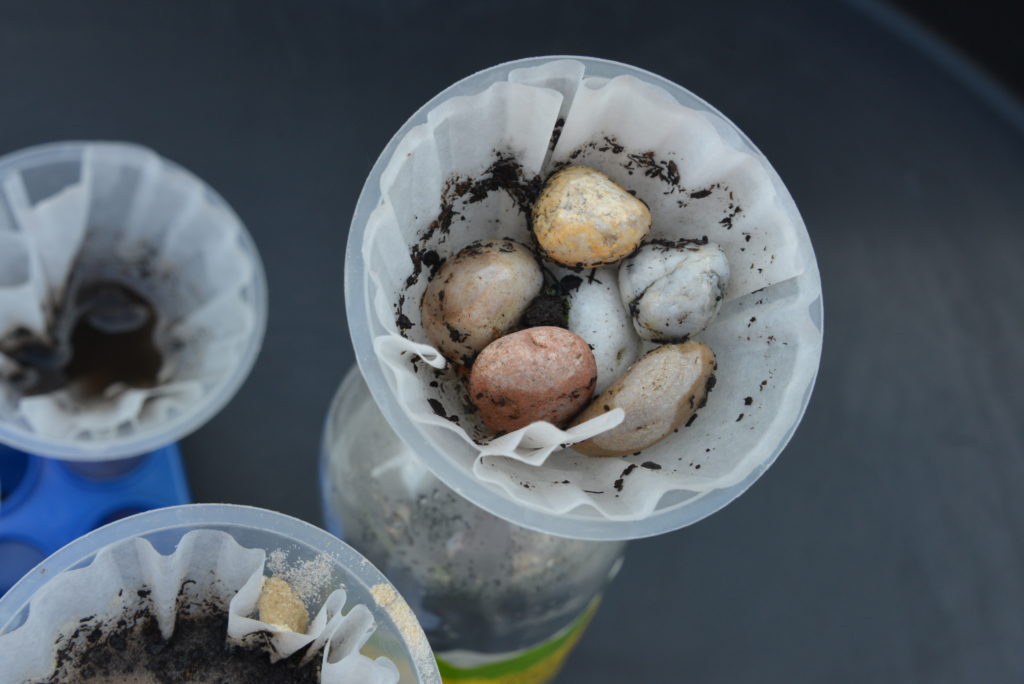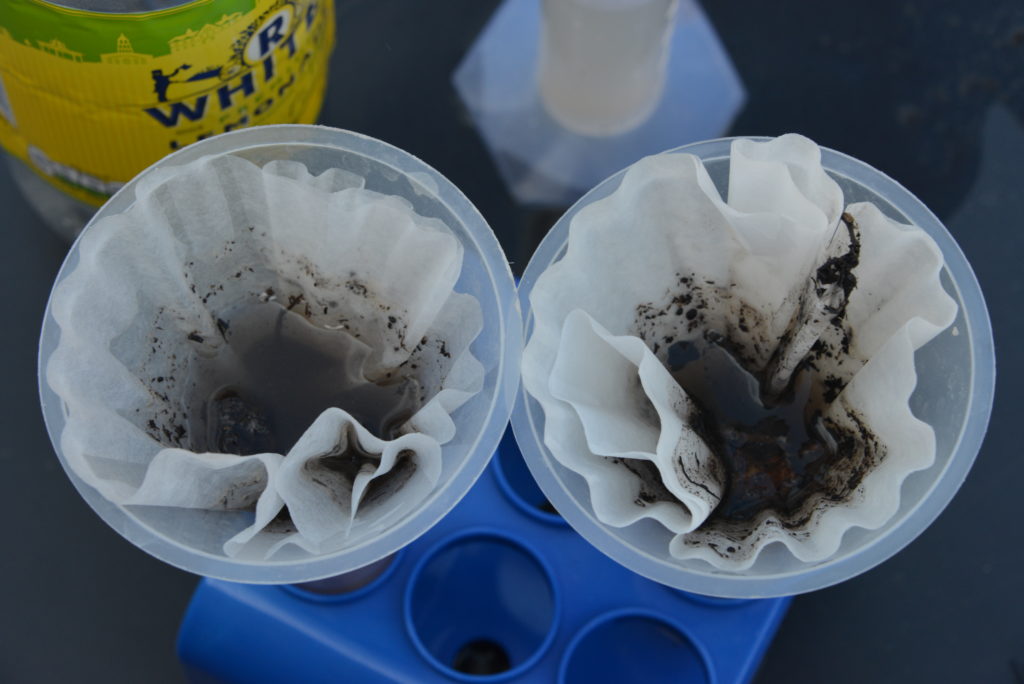 More ideas to try
Set up an experiment where the conditions are:
1 coffee filter
2 coffee filters
3 coffee filters
Is kitchen roll better than a coffee filter, would just a sieve work?
You could also work in stages, so try a colander, then a sieve and then a paper towel. Each stage should trap smaller and smaller particles.
How do filters work?
A filter is a porous material which a liquid can be passed though to separate the liquid from solids suspended in it.
We were recently sent a water filter to try which has an incredible 5 stages and is a great example of filtering in action. It also comes with a meter which tells you the level of impurities found in the water.
ZeroWater has a patented, 5-stage Ion Exchange Filtration system which removes virtually all dissolved solids from water, including Minerals, Salts, Metals, Chemicals and Runoff as well as 99% of fluoride.
The first layer of filtration is activated carbon and oxidation reduction alloy, removes the chlorine taste tap water often has. The Ion Exchange stage removes virtually all dissolved solids such as aluminium, lead, zinc, nitrates. Three additional stages are included to remove other impurities and ensure the water receives the appropriate amount of treatment time.
Remember this filter is for tap water not the dirty water we made!
More Filtering Investigations
Make a toy filter.
Try filtering potions using a sieve and colander.
Can you filter water using sand and stones?
Suitable for Key stage 2 Science
Properties and Changes of Materials
Use knowledge of solids, liquids and gases to decide how mixtures might be separated, including through filtering, sieving and evaporating.