Following on from our Rube Goldberg machines last year, we've been busy making simple chain reactions today.
Chain reactions for kids can be as easy or as complex as you want. We've had balls bouncing down the stairs into book dominoes and even skateboards down slides. The best thing about a chain reaction is you can use whatever you have around the house. Try attaching a ball to string to act like a pendulum or dominoes to push toy cars into a ball or even bursting a balloon. The possibilities are endless!
If you like this post you might like my other Easter science experiments.
Chain Reactions for Kids
This took lots of attempts to get right and a few additions of masking tape, to hold various pieces in place.
Step 1 – Balloon Powered Car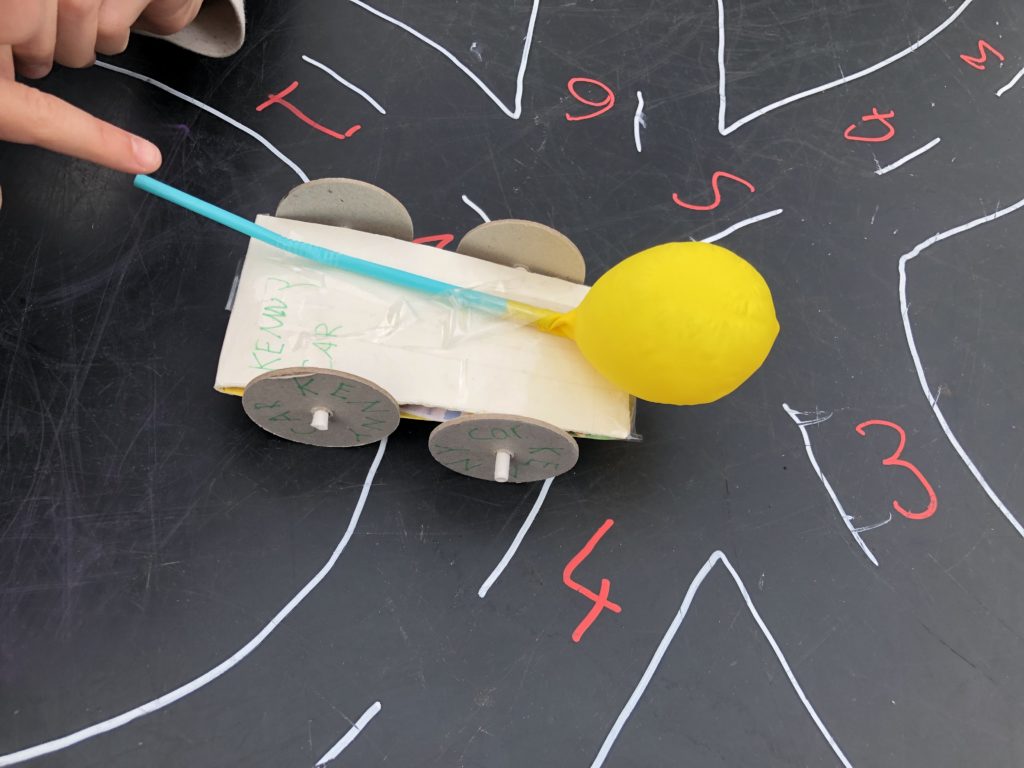 Step 2 – Dominoes
The balloon powered car crashes into dominoes.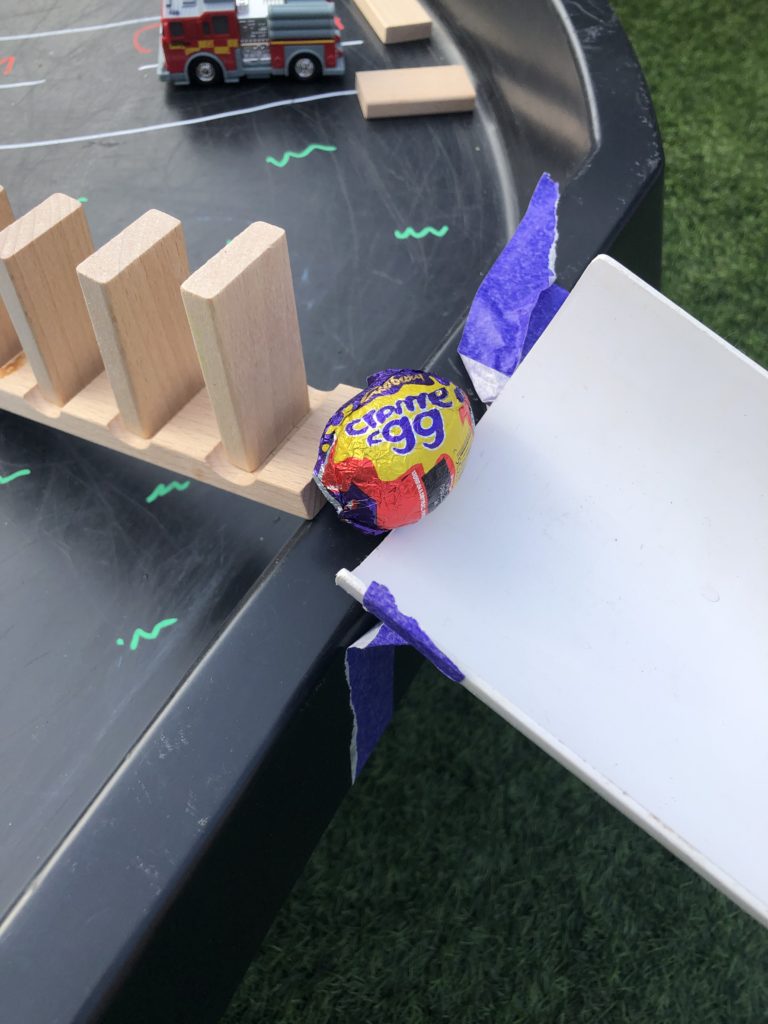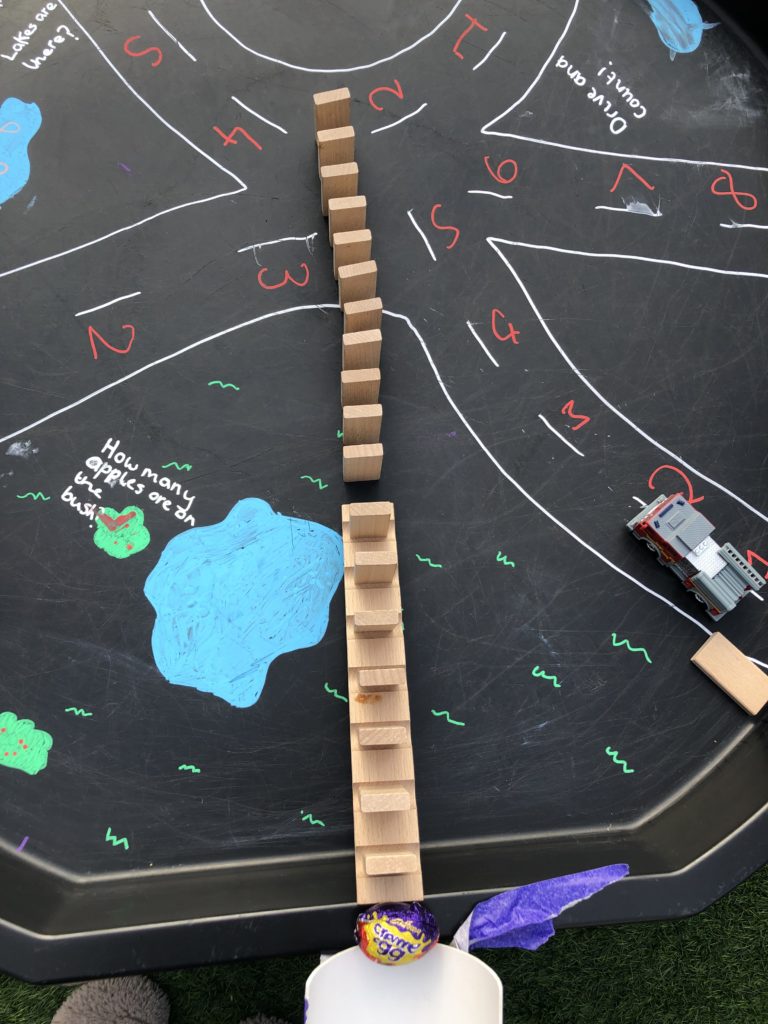 Step 3 – Down a pipe
The dominoes push the creme egg down a pipe into a boat!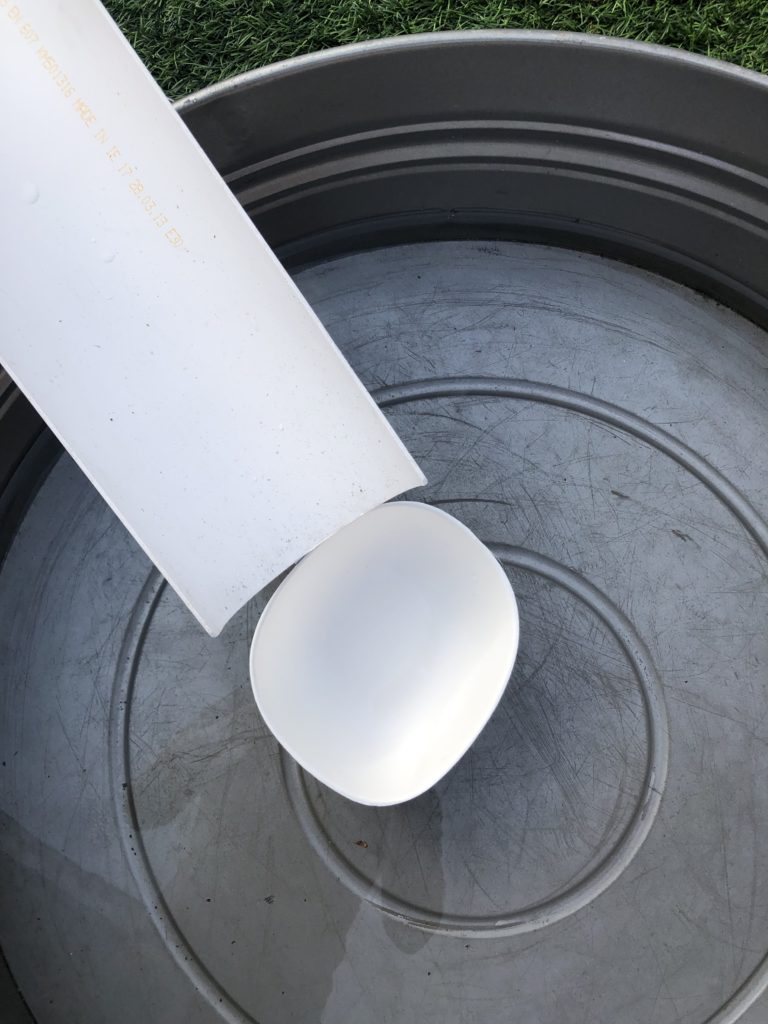 See it in action below.
We'd love to see yours. Tag us @sciencesparks on social media if you have a go!
More Chain Reactions for Kids
This craft stick chain reaction is one of the most fun ( and frustrating ) activities we've ever done!
We also love these train chain reactions from Teach Beside Me.
More Science for Kids
Make an exploding watermelon, film canister rockets and elephants toothpaste with these exciting explosive experiments for kids.
Or try one of our fun Easter STEM Challenges including toothpick towers, dropping an egg down an egg chute and magnet powered egg cars.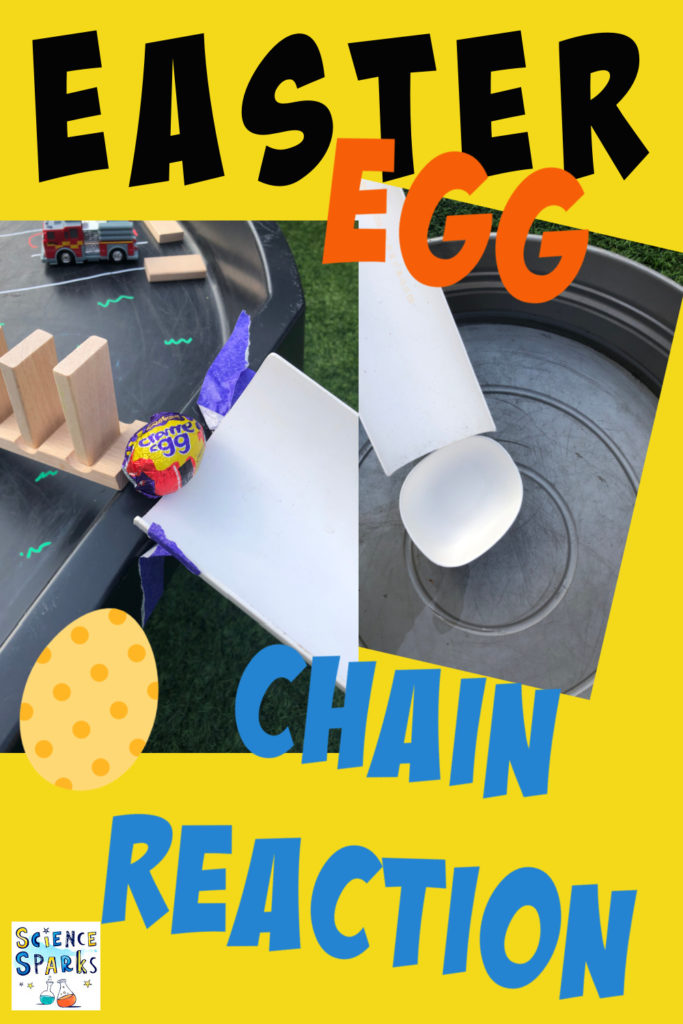 Last Updated on March 10, 2022 by Emma Vanstone