This super simple flower sensory tray is a brilliant way to introduce even very small children to the basic parts of a flower, and also a  brilliant fine motor control activity as the petals are quite hard to pick up with the tweezers.
This activity is also a great alternative to a flower dissection.
If you like this you might also like my plant science experiments for Key Stage 1.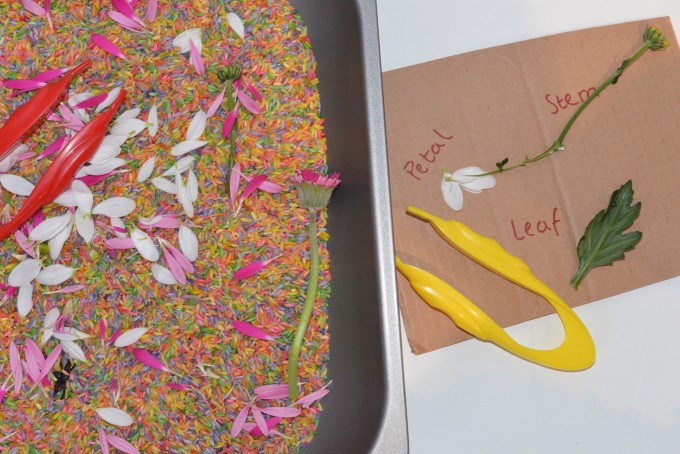 Materials
Petals
Stems
Leaves
Coloured rice – colour rice by adding food colouring to white rice in a ziploc bag, mixing up and leave to dry.
Tweezers
Pen
Paper
Instructions
Pour the rice into a tray and sprinkle petals, leaves and stems of a flower onto the top.
Ask children to use the tweezers to remove the flower parts and place on a piece of paper, labelling the parts as they go.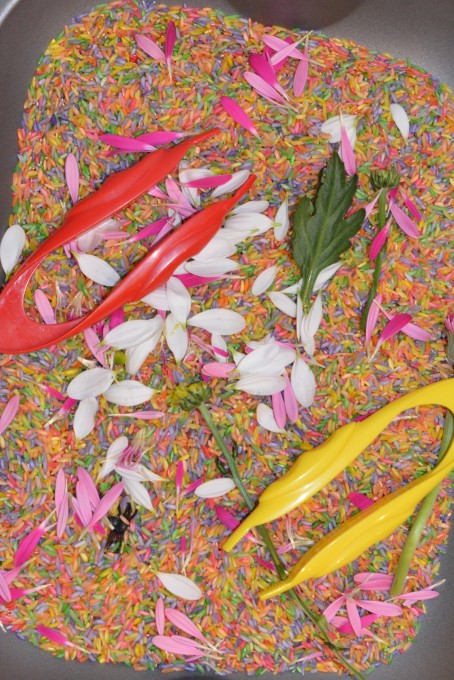 Extension Ideas
Can you put a white flower into coloured water? What do you think might happen?
Can you use lots of different coloured flowers and sort the petals by shape and size?
Suitable for Key Stage 1 Science
Plants
Identify the structure of flowers and plants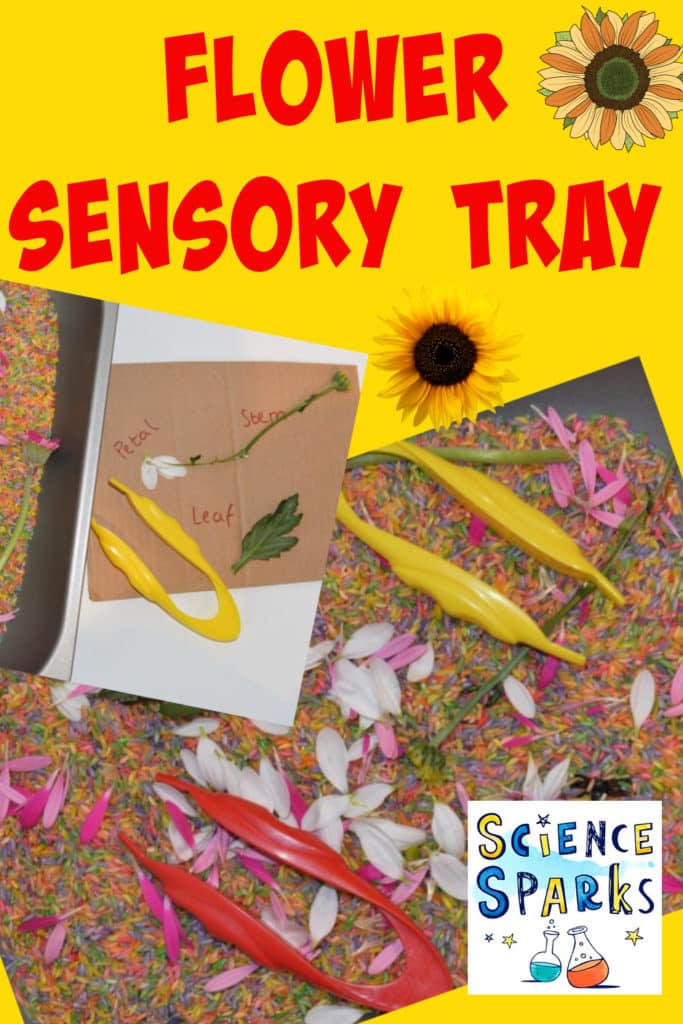 Contains affiliate links
Last Updated on March 10, 2021 by Emma Vanstone