What do you think these rocks are made from? They are just bicarbonate of soda ( Baking Soda ), water and food colouring.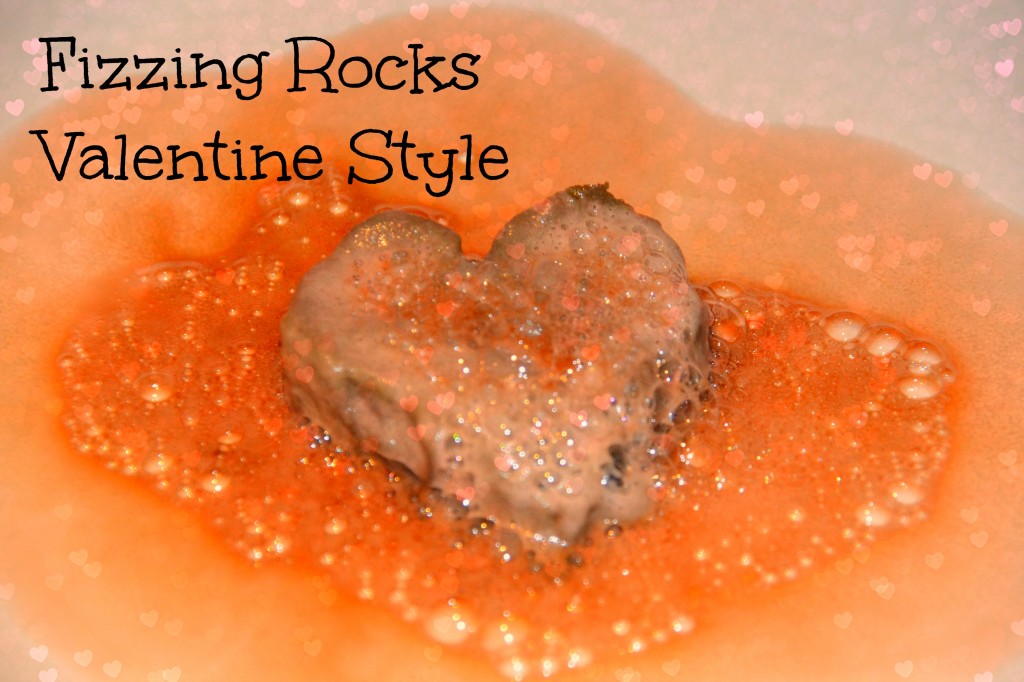 We've made fizzing rocks before, they are very simple, but great fun to watch. I used a heart cookie cutter to get the shape.
What you need:
Water
Bicarbonate of soda/baking soda
Vinegar
Food colouring
Instructions
Mix some water with the bicarbonate of soda, I used a whole packet of bicarbonate of soda and just added water slowly until i had a very thick paste type mixture. Add a few drops of food colouring, mould into rock shapes and leave to dry for a few hours. Once the rocks have hardened, add vinegar very slowly and watch as they fizz and dissolve.
Once again, thanks to Reading Confetti for the idea.
Last Updated on March 23, 2014 by Emma Vanstone