Todays activity wasn't planned it just happened, which is my favourite way to do things. My girls decided they wanted to draw around each other and me. We've done this before to work out how many  DUPLO bricks tall they are. We used the activity as a great opportunity to learn about the body.
You'll need:
A roll of paper – something like this from Melissa and Doug
Felt tip pens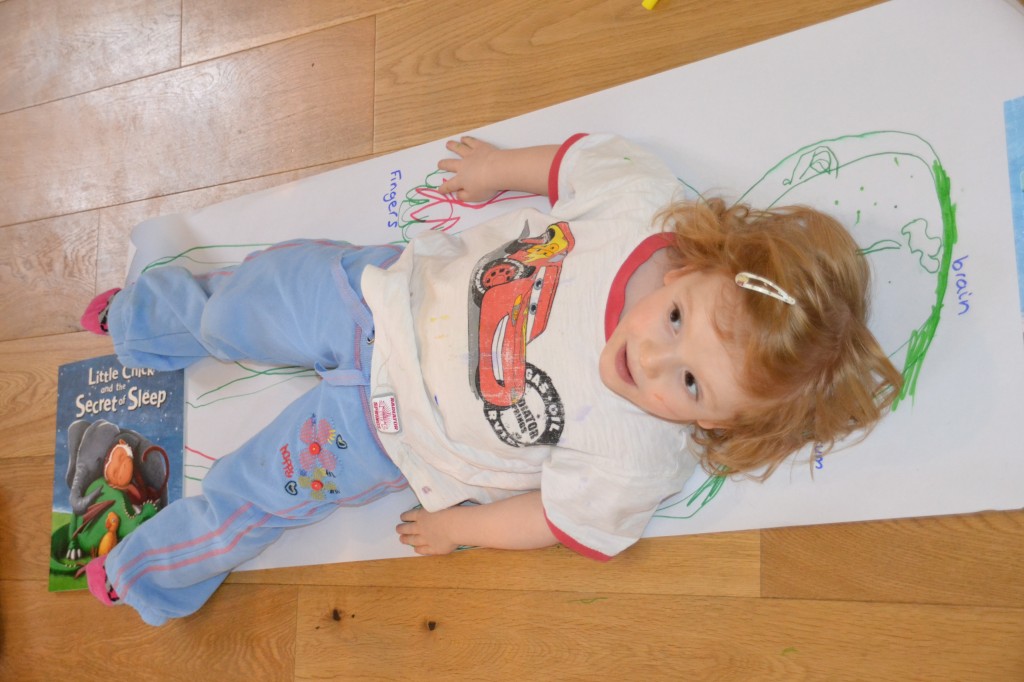 Once we'd drawn around everyone we talked about who was the biggest ( me ) and who was the littlest ( H ) and then while H and I started to draw clothes on ourselves, S decided to draw body parts.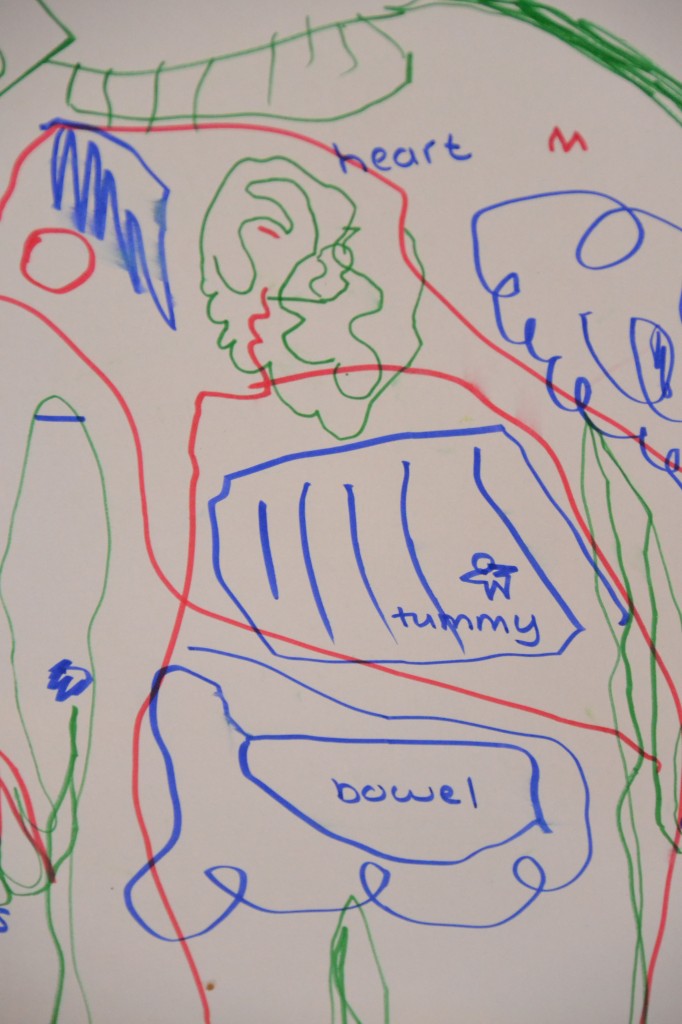 I let her draw the bits she knew and then helped her out a bit. We'll definitely be doing this again, as its a great way to learn about what's inside us. As she drew she chatted away about her 'wires' ( veins ) and the bugs in her tummy which she hoped were awake eating her food. We spent a lovely half an hour just making observations, and for me it was great to get an understanding of how she sees herself.
Great for KS1 Science – exploring the body
You could easily adapt this activity for older children, by asking them to draw and label major organs themselves. Maybe even plotting the route of food through the body?
It also works really well as a preschool science activity and for Early Years Foundation Stage
Physical Development → Health and self-care → ELG
Children know the importance for good health of physical exercise, and a healthy diet, and talk about ways to keep healthy and safe. They manage their own basic hygiene and personal needs successfully, including dressing and going to the toilet independently.