This is a super simple, fun activity for learning about the body. It's great for kids of all ages too. Young children can draw features like eyes, nose, mouth, nails etc. Older children can draw body parts, organ systems or even bones and muscles!
You'll need:
A roll of paper – something like this from Melissa and Doug
Felt tip pens
A person to draw around!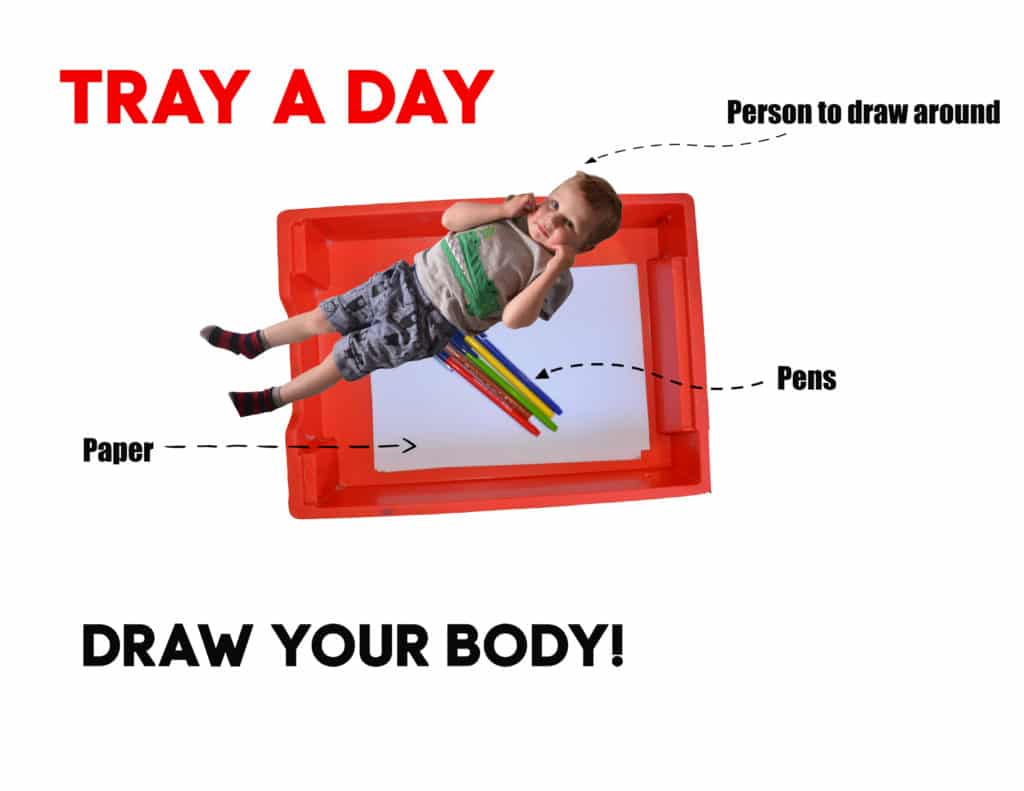 All you do is draw around a willing volunteer and decide what body parts you want to learn about!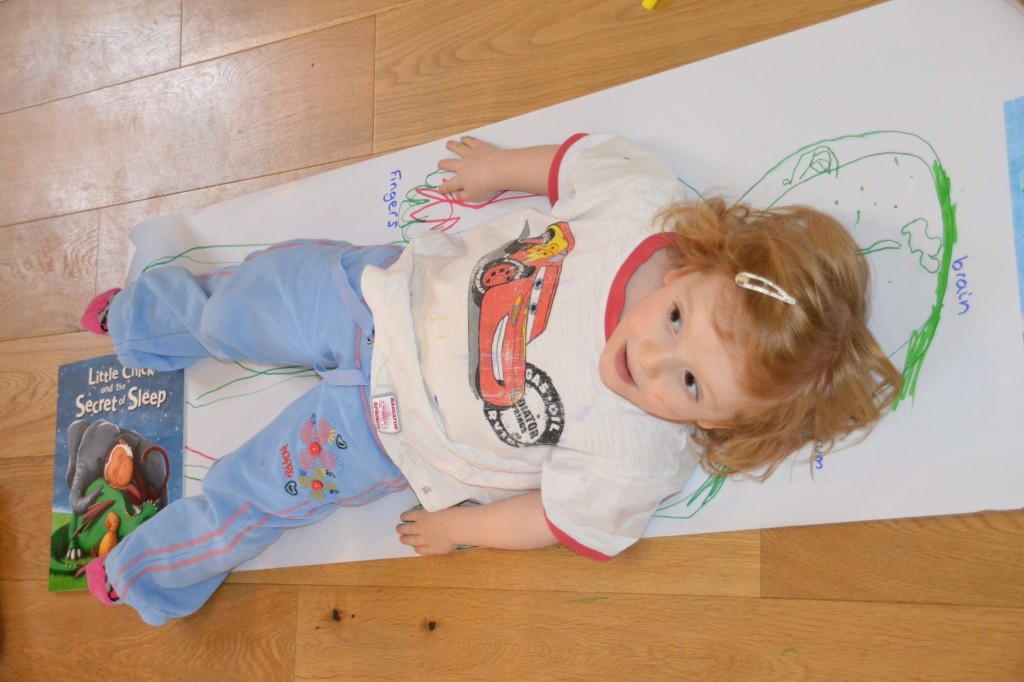 Ideas for preschoolers
Draw around several children and talk about who is the tallest, who has the longest legs and arms etc!
Children can measure body parts too!
We didn't worry too much about everything being perfectly drawn or placed, but it was a great start to learning about where different organs are.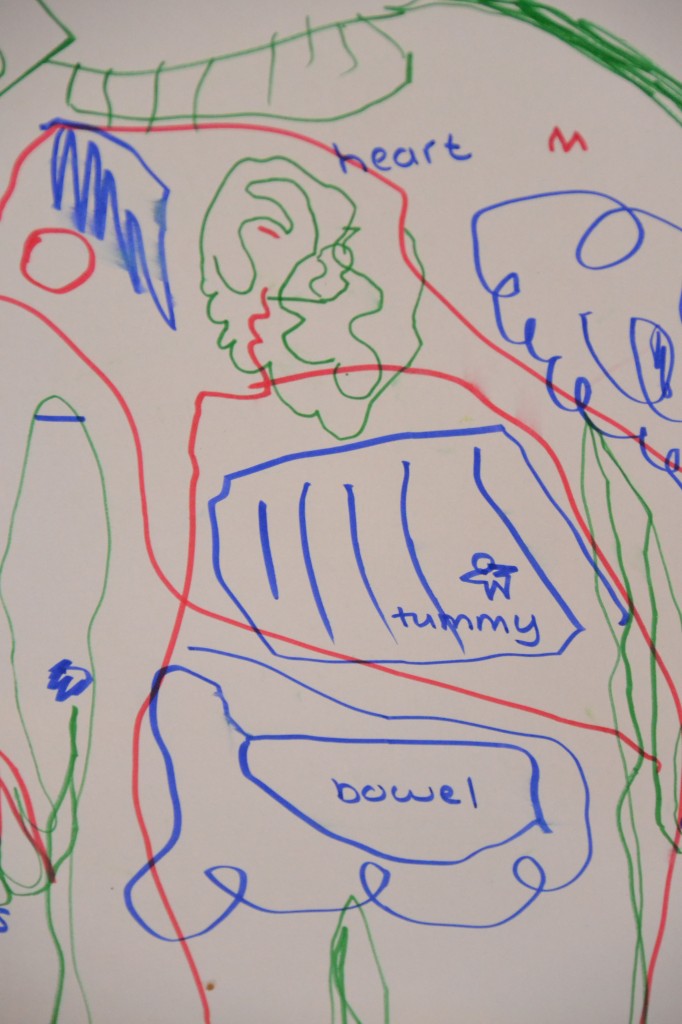 My little girl chatted away as we did this about her 'wires' ( veins ) and the bugs in her tummy which she hoped were awake eating her food. We spent a lovely half an hour just making observations, and for me it was great to get an understanding of how she sees herself.
Ideas for older children:
Draw and label bones
Draw and label muscles
Draw and label different organ systems
Draw and label parts of the body that help to fight germs.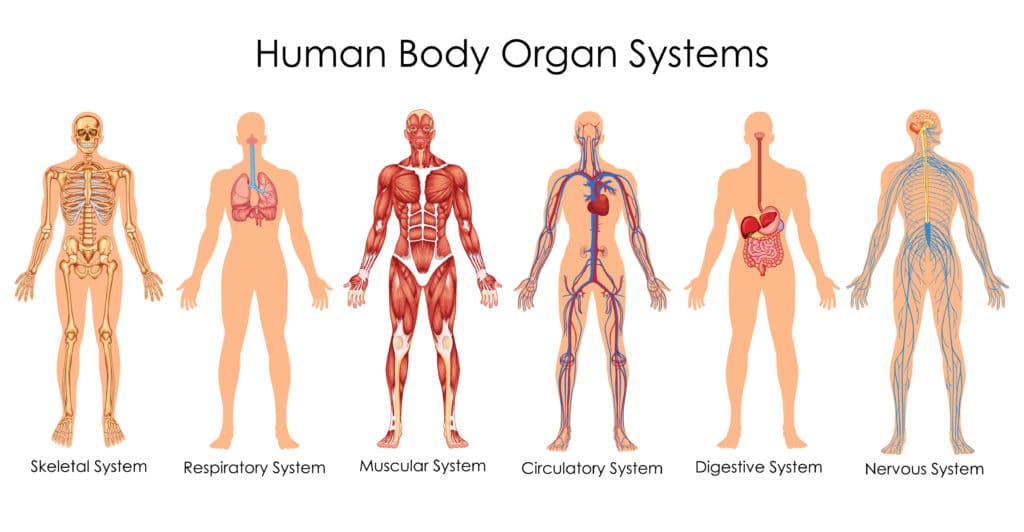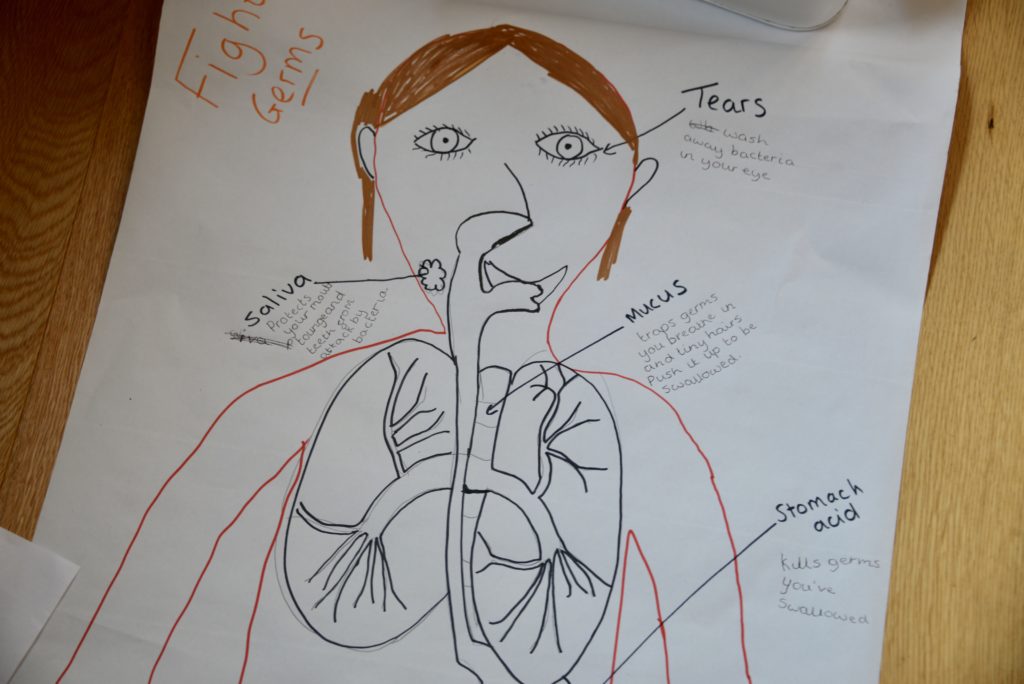 More Human Body Science for Kids
Work out how many of your own feet tall you are.
Make a pumping heart model.
Discover why cleaning teeth is so important with eggs!
Test your reaction time with a ruler! This is a great investigation as you can investigate to discover if reaction time can be improved.
Great for KS1 Science – exploring the body
You could easily adapt this activity for older children, by asking them to draw and label major organs themselves. Maybe even plotting the route of food through the body?
It also works really well as a preschool science activity and for Early Years Foundation Stage
Physical Development → Health and self-care → ELG
Children know the importance for good health of physical exercise, and a healthy diet, and talk about ways to keep healthy and safe. They manage their own basic hygiene and personal needs successfully, including dressing and going to the toilet independently.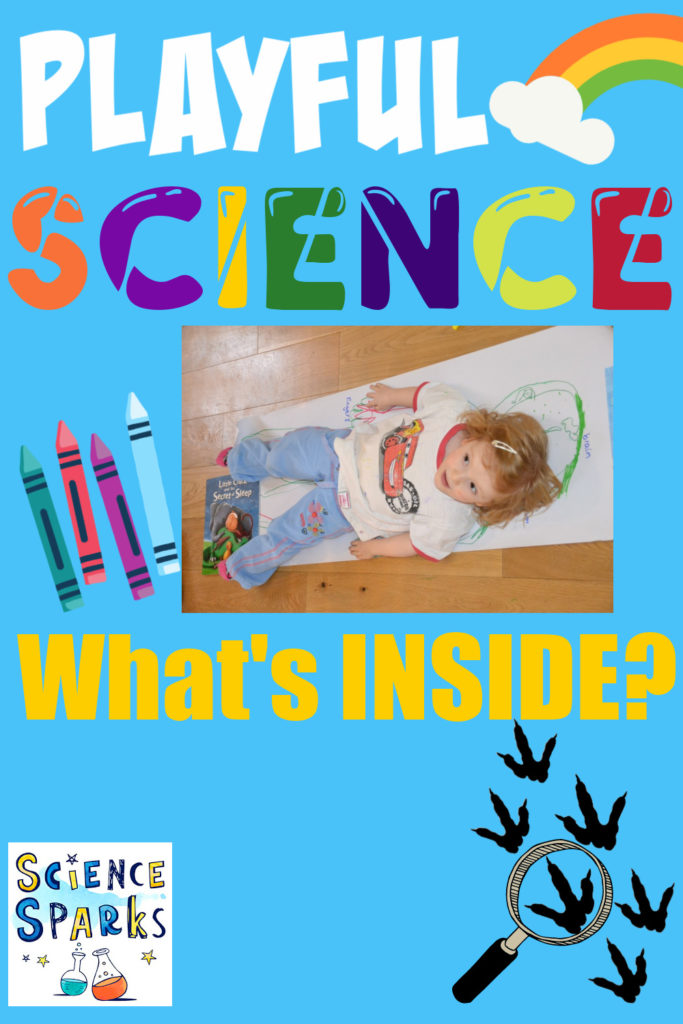 Last Updated on July 12, 2021 by Emma Vanstone