Today's experiment is very simple. We made some ice cubes and then put them in different places to watch them melt. This is a great activity for learning about melting and freezing!
You can use standard ice cubes or any shaped moulds you have around the house.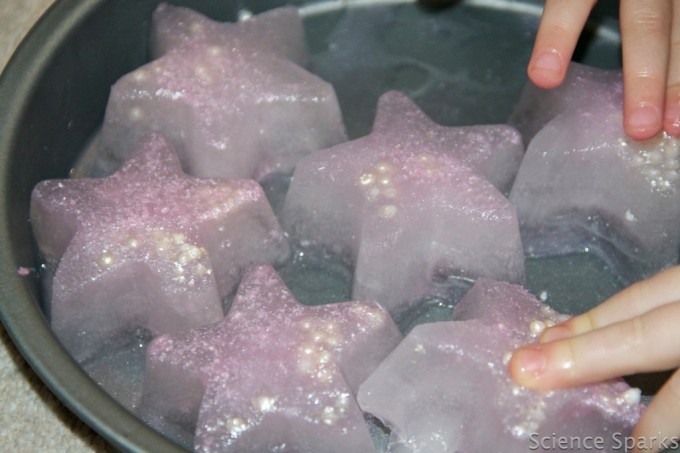 Melting ice cubes learning objectives
Discover that water changes state depending on its temperature.
Experiment with different materials to find out which is the best insulator.
What you need
Ice cubes of the same size
Containers for the ice cubes.
Instructions
Place each ice cube in a container.
Put the ice cubes in different places, we put ours outside, inside and in the fridge.
Time how long it takes each to melt.
First, we discussed what makes ice melt and predicted where the cubes would melt the fastest.
Can you design a table to record your results?
What does it mean when something melts?
Melting is when a substance changes from a solid to a liquid. Water freezes to form ice when it is cooled to below 0oC, when ice is warmed to above 0oC it melts and turns back into water.
To expand this experiment, you could try leaving the ice cubes in more places, or observe and photograph at 10-minute intervals.
Recording the temperature in each place would also be useful.
Our Results
The first time we did this, the cube outside melted faster than the one inside. We decided there could have been a few reasons for this, one being that the outside ice might have been smaller than the inside one, or the weather had an impact.
We tried again on a different day and found, as expected the cube inside melted faster than the one outside.
More fun science for kids
What do you think would happen if you covered your ice cubes with bubble wrap or foil? Can you investigate? One way to slow down the speed at which ice melts is to protect it from warm air. Insulating materials are good for this! Try wrapping an ice cube in bubble wrap, paper towel or kitchen foil and timing how long each takes to melt.
Another easy investigation is to use a pipette to drip warm and cold water over ice cubes to investigate if warm and cold water speed up the melting process.
Try freezing small plastic items inside ice cubes to set up an icy rescue!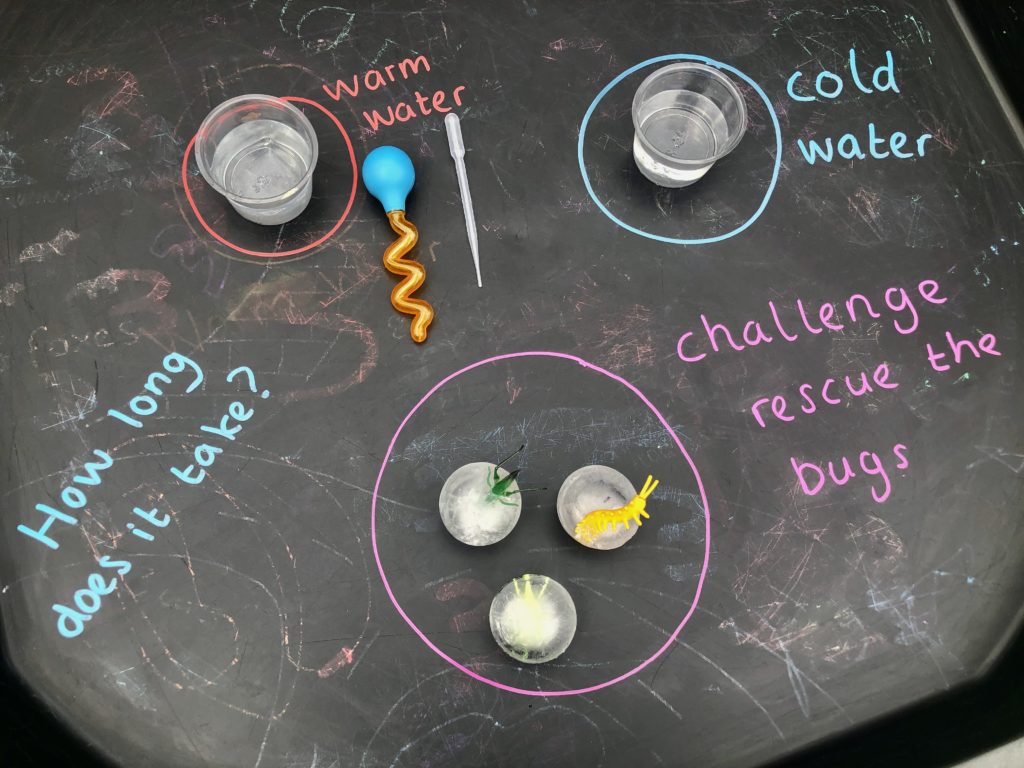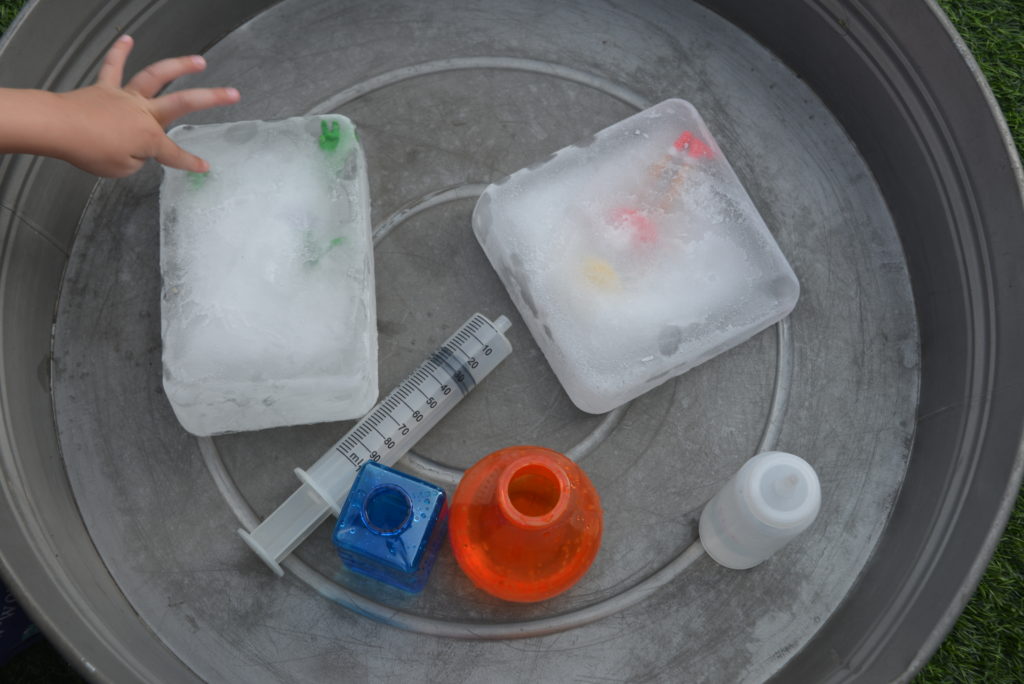 If you enjoyed this activity, try one of my other ice experiments.
You can also find more ice experiment ideas in my collection of easy ideas for science at home!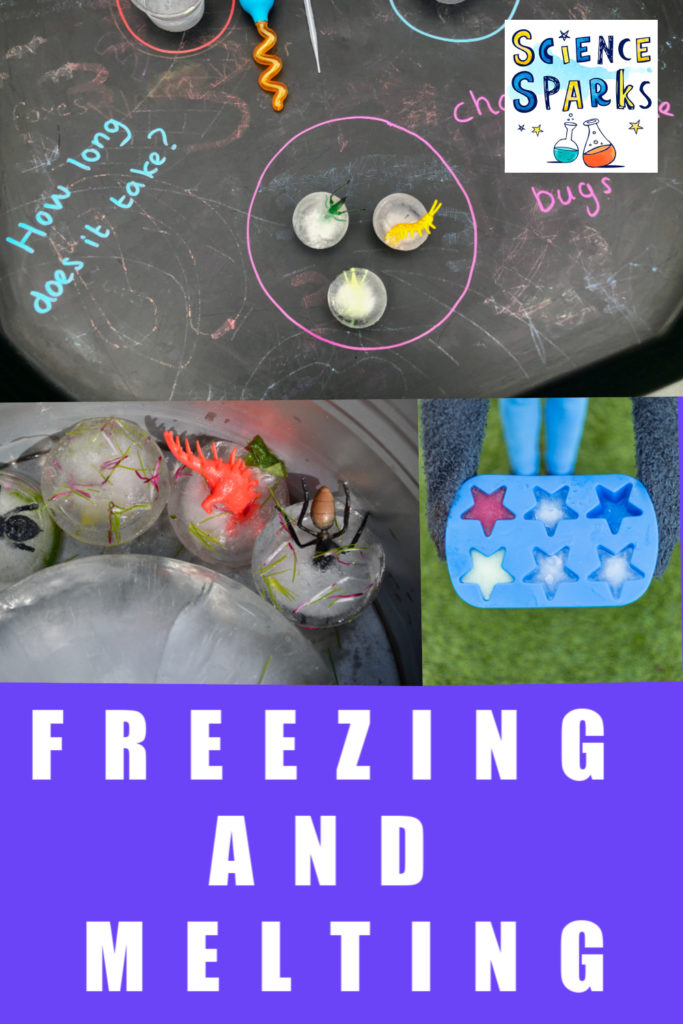 Last Updated on February 19, 2023 by Emma Vanstone