I've been searching for child friendly test tubes and droppers for months now, so was very excited when Learning Resources asked me to review their Jumbo Test Tubes, Twisty Droppers and Handy Scoopers.
The quality of all the products is excellent. They are chunky, sturdy and very easy for little hands to hold. The handy scoopers and twisty droppers are great for developing hand strength and fine motor skills whilst having fun.
My 3 year old especially loves these, they have provided her with hours of entertainment at the sand/water table and even in the bath.
These come in a pack of 4 and retail at £11.94.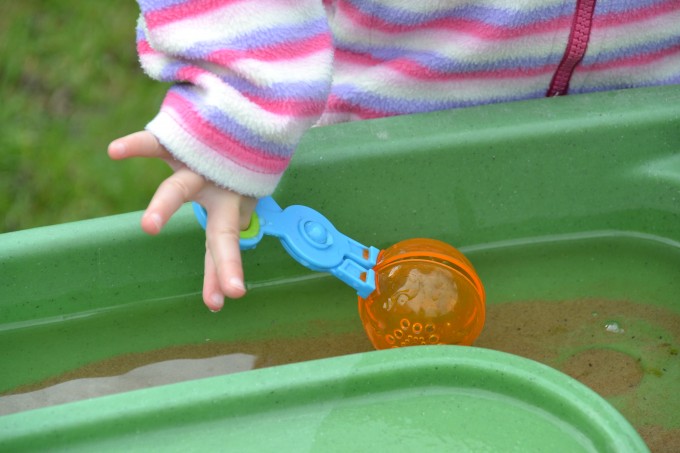 These come in a set of 4 and retail at £13.14. We have used them with our outdoor water table, and for lots of baking soda and vinegar experiments. They would also be great for art projects.
My three year old found them very easy to use, much easier than the more grown up droppers I'd be using previously. The colours also make them very visually appealing the children of all ages.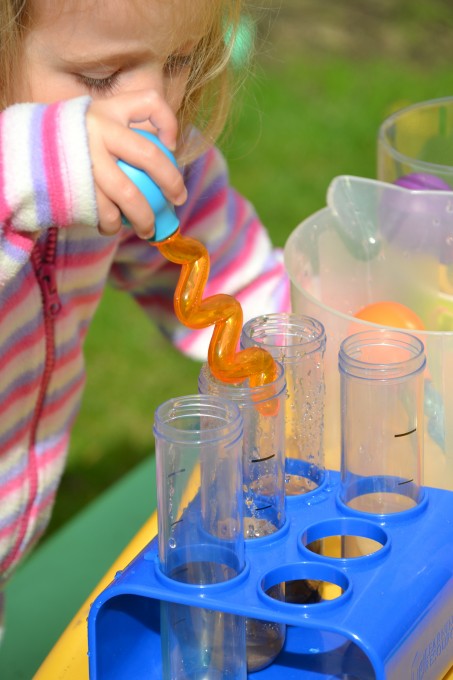 These are my favourite product. We've already used them for several experiments and for playing with around the water table. The pack even comes with an activity guide, full of great ideas.
At £15.52 they are quite expensive, but we will definitely get a LOT of use from them so I think they are worth the cost.
Here is the first of our activities using the test tubes and droppers.
Exploring Mixing
Materials
Small Stone
Sand
Washing up liquid
Test Tubes
Droppers ( optional )
Water
Method
Add the stones, sand and washing up liquid to different test tubes.
Use the dropper to add water to each test tube.
Give them a shake and watch what happens.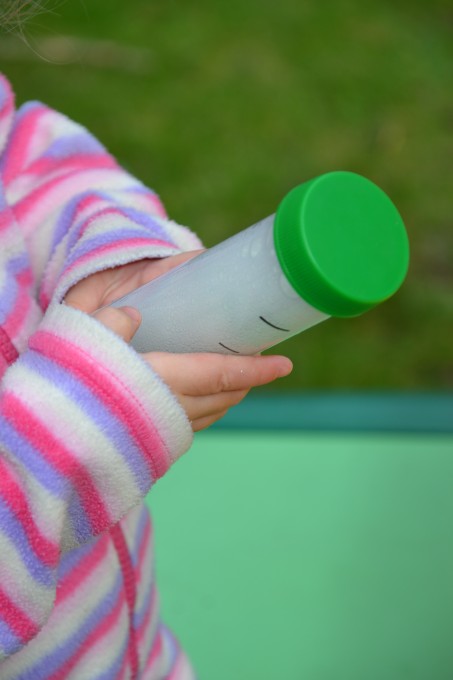 The Science Bit
We found that the sand did mix with the water, but after a while settled at the bottom of the test tube again.
The stones didn't mix.
The washing up liquid became very bubbly and didn't separate again.
The stones and sand are insoluble, they don't dissolve in water, while the washing up liquids mixes with the water to form a solution.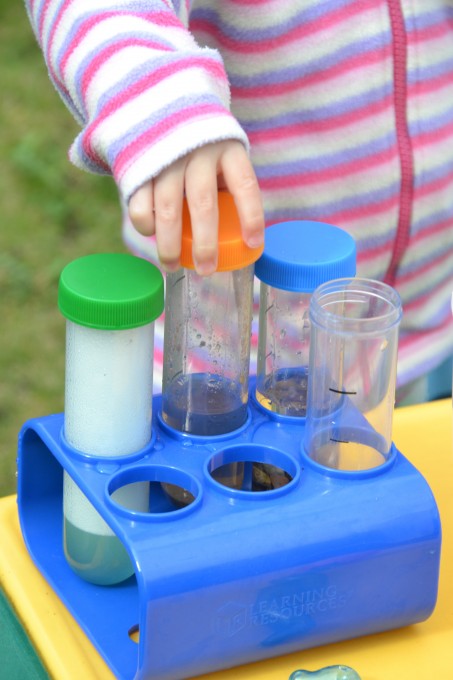 Related posts
Which solids dissolve in water
Use the discount code BLOGGER13 to get free delivery before December 31st 2013 from Learning Resources.
We were sent the items above to review.

Last Updated on May 7, 2014 by Emma Vanstone