A science book makes a brilliant birthday gift or Christmas stocking filler, you could pair up a book with a magnifying glass ( we like this one from Learning Resources ), a little notebook and pen, magnet set or even a mini science kit to make a fun, inexpensive and slightly unusual gift. I've compiled a list of a few of our favourite science books for kids to get you started.
Science Books for Kids
This Is Rocket Science
I'm a bit biased with this one as it's my own book, but This Is Rocket Science is bursting with fun and easy rocket science themed activities and experiments taking you into space, around the solar system and back to Earth with a bang!
UK: https://amzn.to/2JPAj45
US: https://amzn.to/2MrxQvp
Snackable Science
Snackable Science contains 60 delicious edible science experiments for kids of all ages! Make chocolate bridges for dinosaurs, build a marshmallow treat Jenga, edible fudge Tetris and lots more yummy science.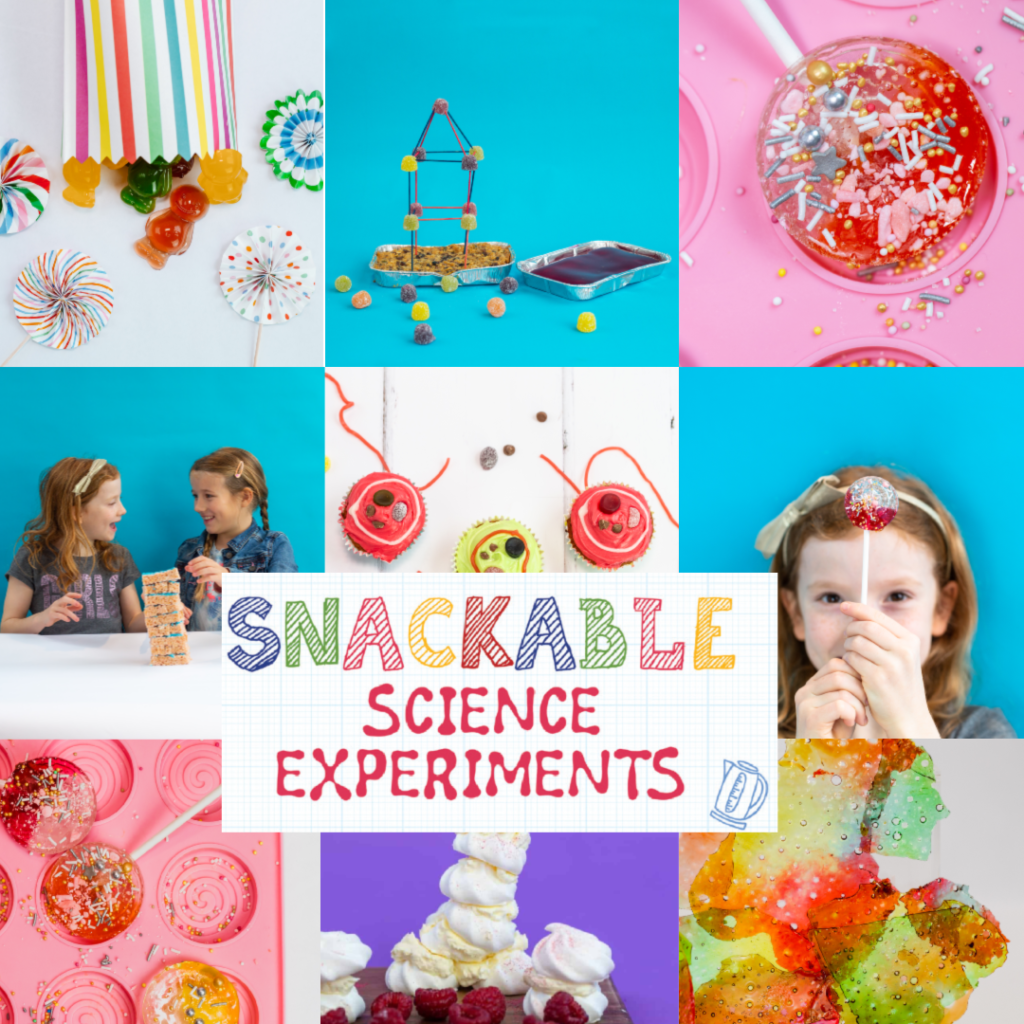 Gross Science
Gross Science contains 60 disgusting science experiments for kids. Explore the layers of your skin, make a model of intestines, edible poo, bendy bones and so much more!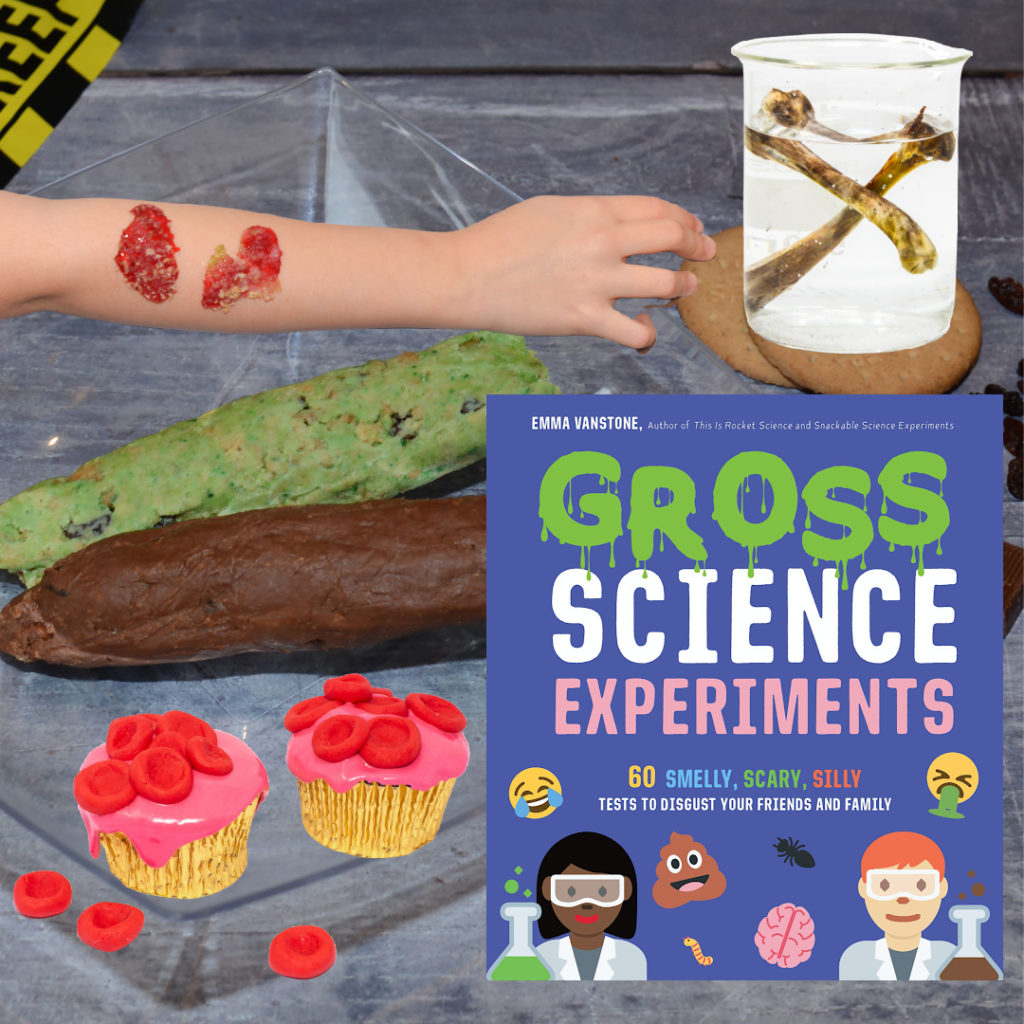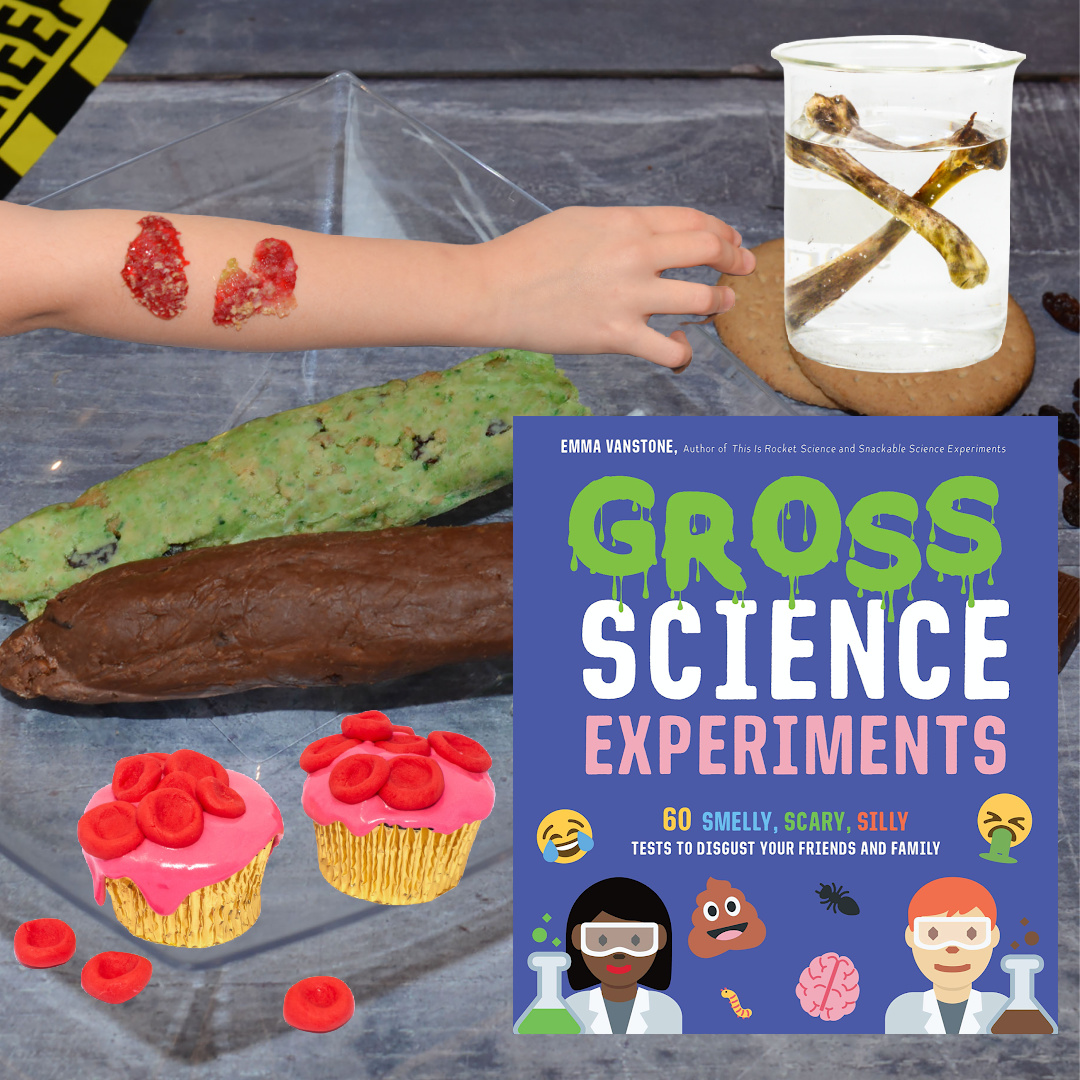 123 Seriously Smart Things You Need to Know About the Climate
123 Seriously Smart Things You Need to Know About the Climate is an absolute must read book for everyone! I've been reading it with my children over the last few days and we have learned so much already. The book is jam packed full of information and facts presented so they are easy to understand, but best of all it gives hope that we can save our planet if we take action now.
Our Seasons:The World in Winter, Spring, Summer and Autumn
Our Seasons from Phaidon is a lovely book celebrating the diversity of the seasons around the globe. The illustrations are gorgeous and the way the book cleverly opens out makes it so much more than just another book. It's a beautiful addition to any child's bookshelf.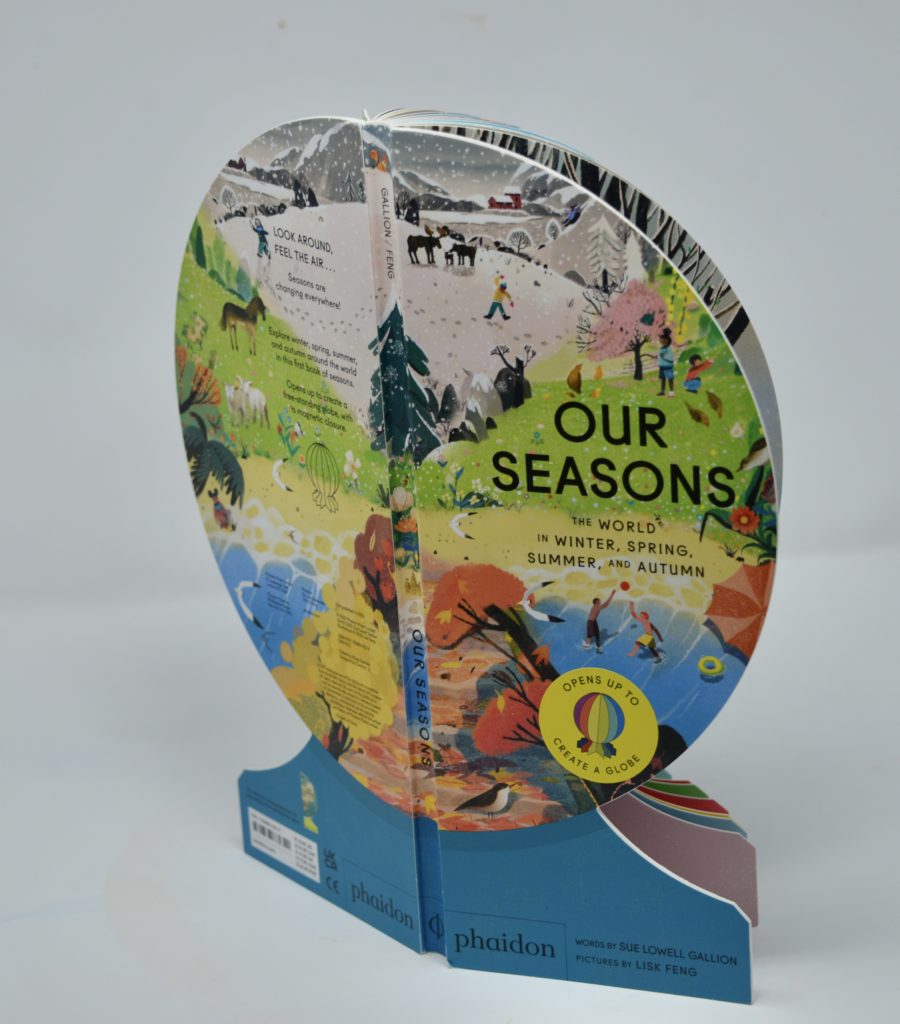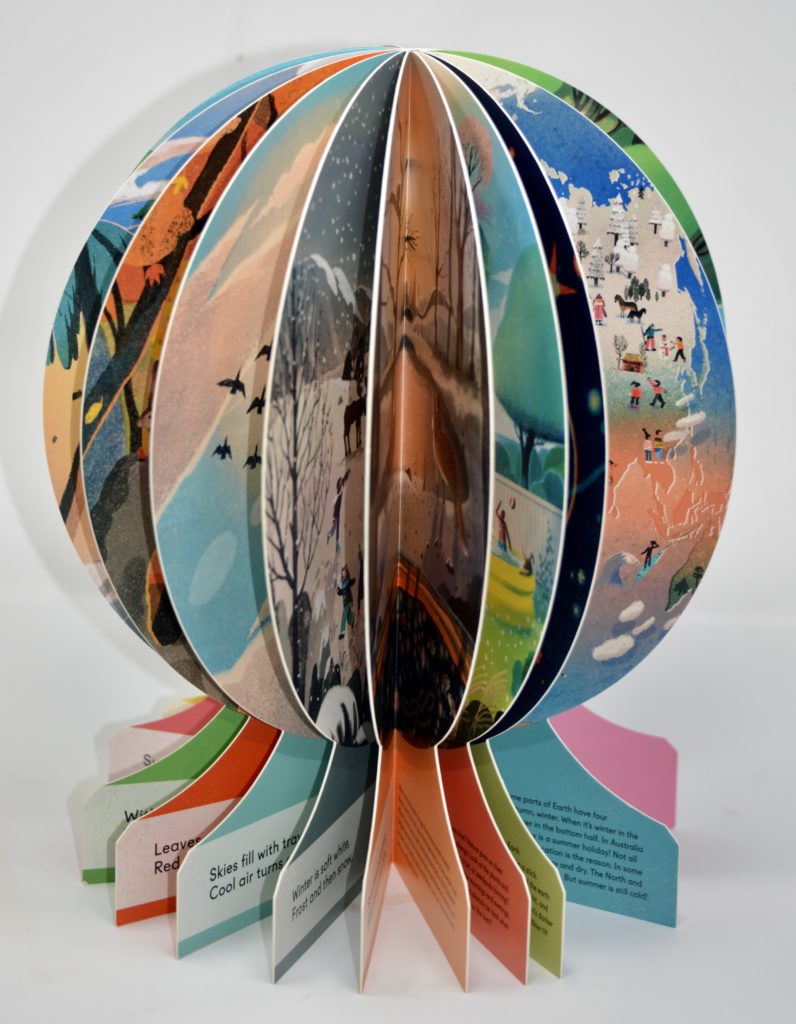 Iggy Peck Architect
When his second-grade teacher declares her dislike of architecture, Iggy faces a challenge. He loves building too much to give it up. The fun rhyming text and super cute illustrations make this book appeal to children and adults alike.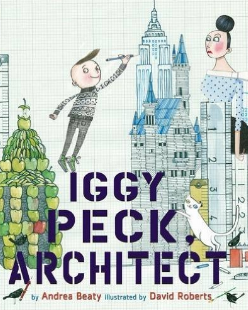 From the same publisher also check out Rosie Revere, Engineer and Ada Twist, Scientist.
STEAM – Play and Learn
This beautiful book from the always amazing Babble Dabble Do is a wonderful introduction to the world of STEAM with 20 colourful projects sure to appeal to children and adults alike.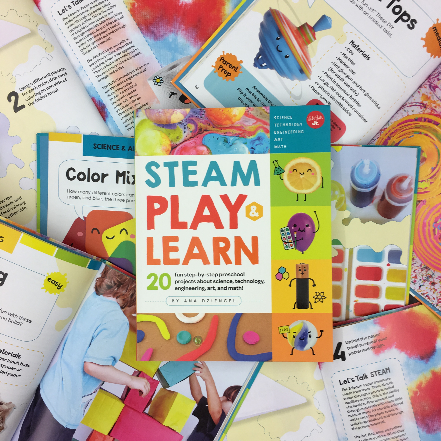 Hidden Figures introduces readers to the immensely inspirational and groundbreaking stories of Dorothy Vaughan, Mary Jackson, Katherine Johnson, and Christine Darden, and their once-hidden contributions to science, aeronautics, and space exploration.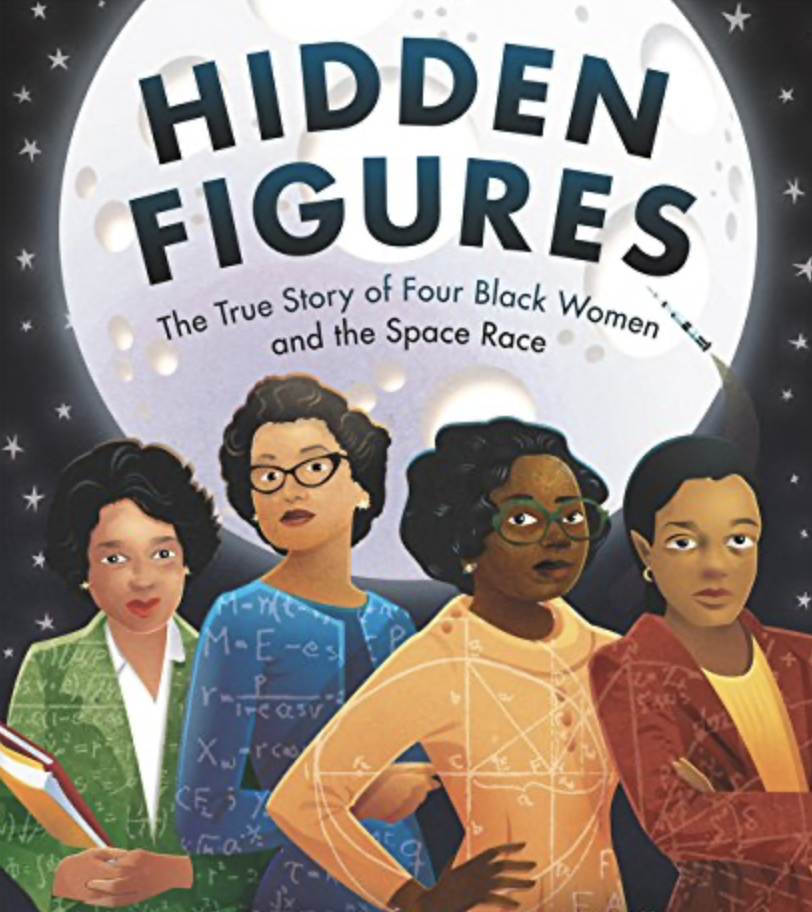 Smart Pickings
Smart Pickings is a science version of You Choose, leading to lots of fun chat and conversations about science, science careers and famous scientists. It's brilliant fun and definitely one of our favourites.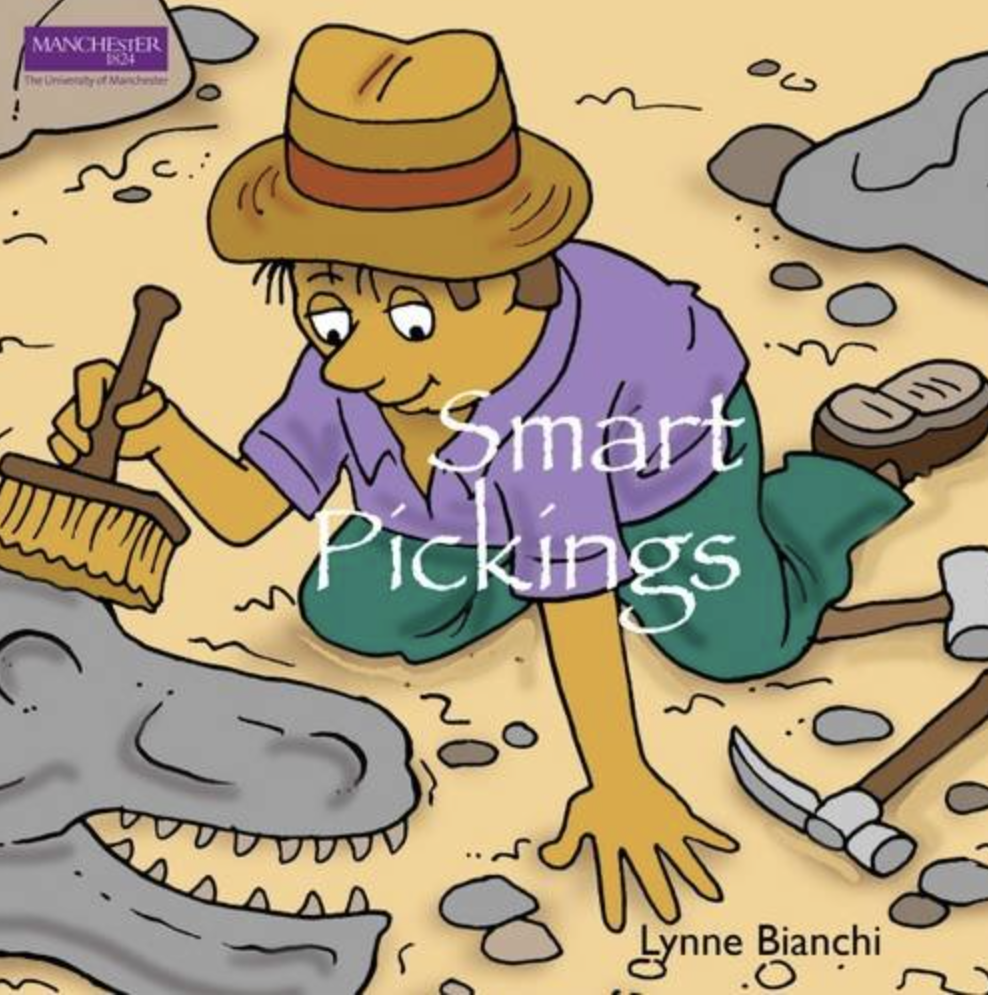 The Curious Kids Science Book
The beautiful Curious Kid's Science Book from Asia Citro is full of colourful, fun science and engineering activities presented beautifully.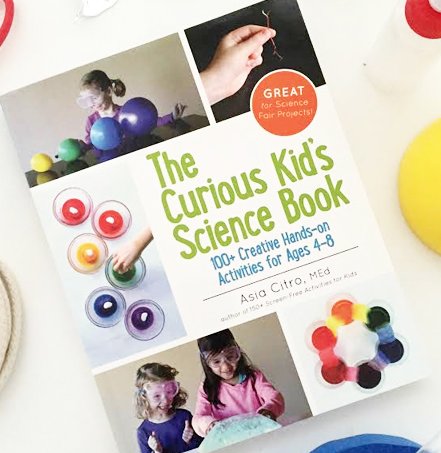 Tinkerlab
TinkerLab is one of our favourite bloggers and this book complements the website beautifully. We love how it encourages creative thinking and hands-on exploration. Definitely a must have book for little scientists and engineers.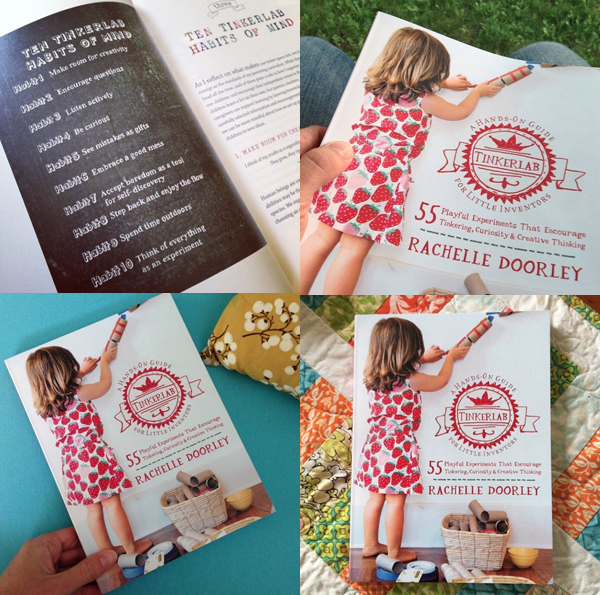 This Book Thinks You're A Scientist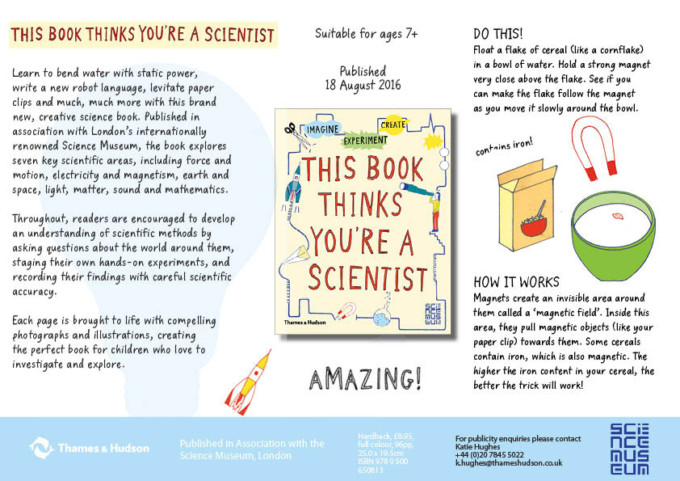 Published in association with London's Science Museum, This Book Thinks You're A Scientist explores seven scientific areas including force and motion, electricity and magnetism, earth and space, light, matter, sound and mathematics.
Readers are encouraged to ask questions, carry out their own experiments and record their findings. The book is beautifully presented with areas to record results, design things like new constellations and a musical instrument. It also includes cut outs of speed boats, and drip mazes amongst other things. This one is definitely near the top of our favourites!
My Mummy is an Engineer
My Mummy is an ENGINEER is all about a little girl talking about her Mummy's job, which is both looking after the little girl and being an engineer. It makes a refreshing change from more traditional stories where the Mum is at home and gives a wonderful glimpse into the exciting life of an engineer.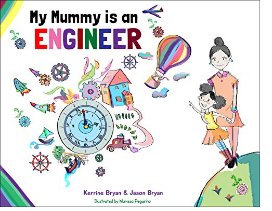 A is for Atom
This beautifully illustrated book is a fun guide through the ABCs of chemistry. It would make a lovely first science book for little ones and a wonderful way to introduce children to real scientific concepts while also teaching the alphabet!
Car Science
Packed with diagrams, colourful photographs and cutaway drawings showing the insides of engines, Car Science looks at the science behind cars, G-force and energy.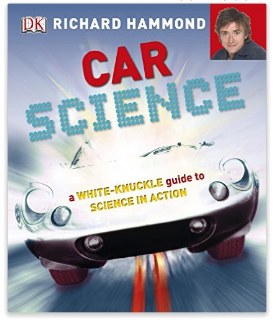 Dinosaur Awards Book
This beautifully illustrated dinosaur book is perfect for big and little dinosaur fans. It's jam packed full of information and fun facts all presented in an amusing way. We love it!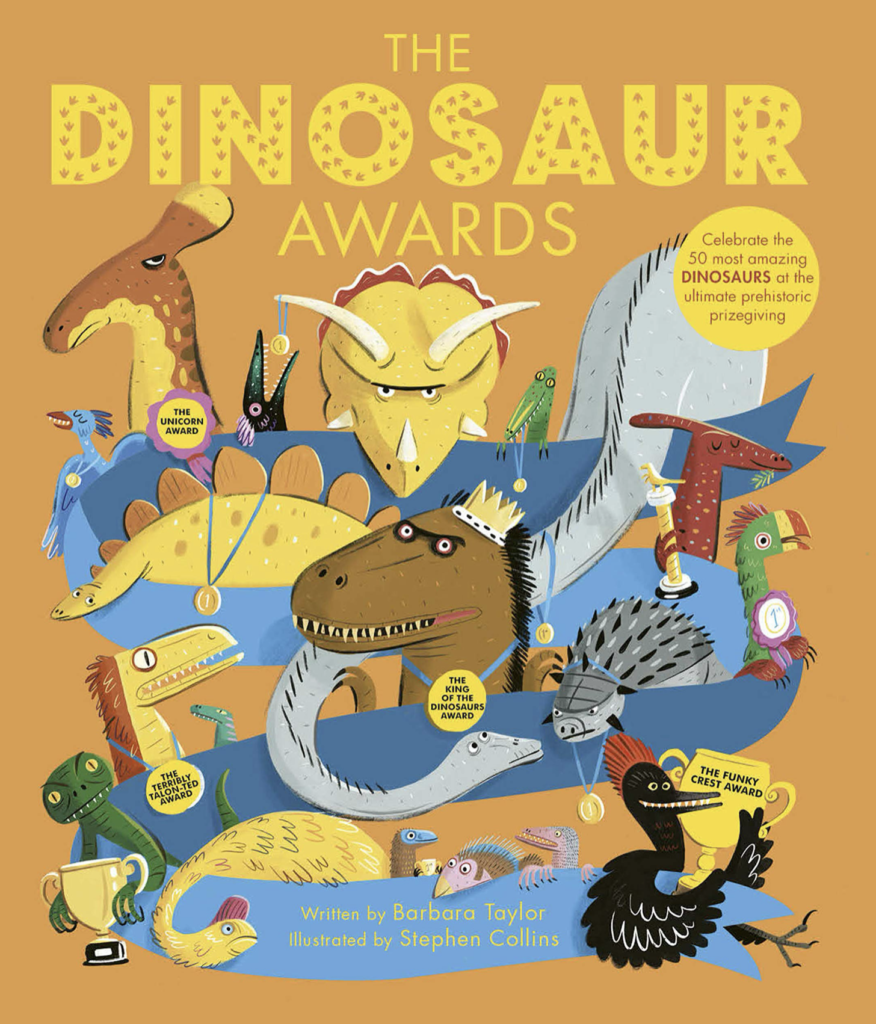 Can you recommend any more science books for kids for us?
Contains affiliate links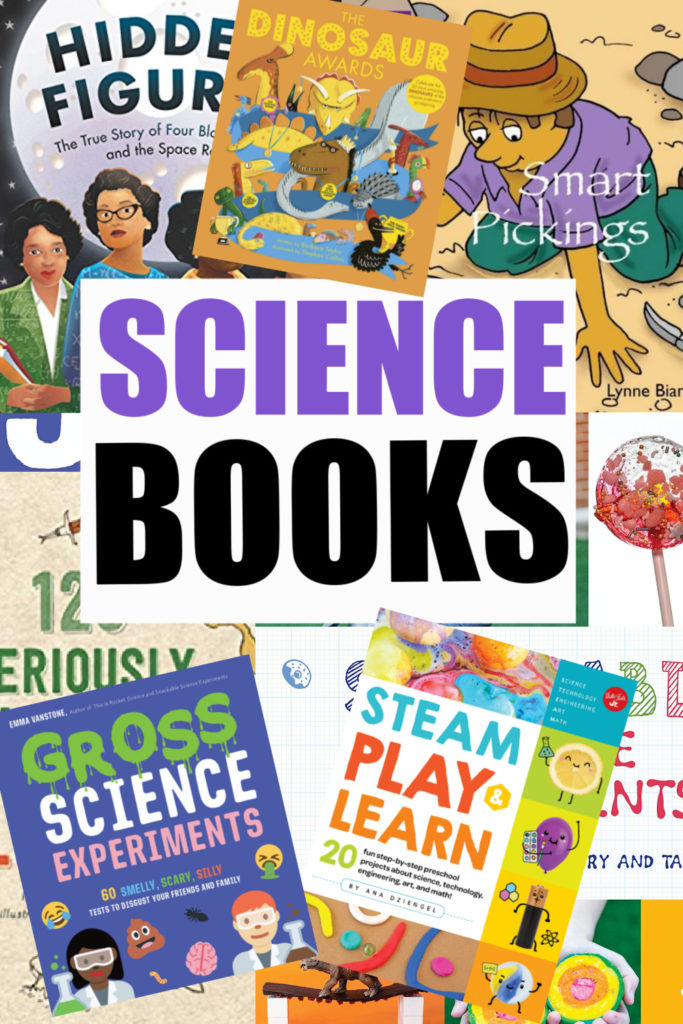 Last Updated on May 24, 2022 by Emma Vanstone