We love trees in our house. My 5 and 4 year old children like to climb them and my 2 year old likes to collect leaves, pinecones and horse chestnuts. Last weekend we spent the morning at Alice Holt Forest which is looked after by the Forestry Commisson.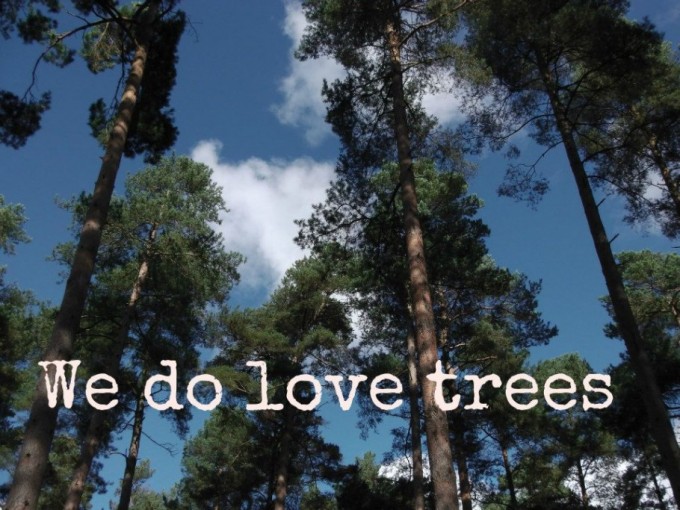 My question to you today is how can you measure how tall a tree is?
We have a fun method.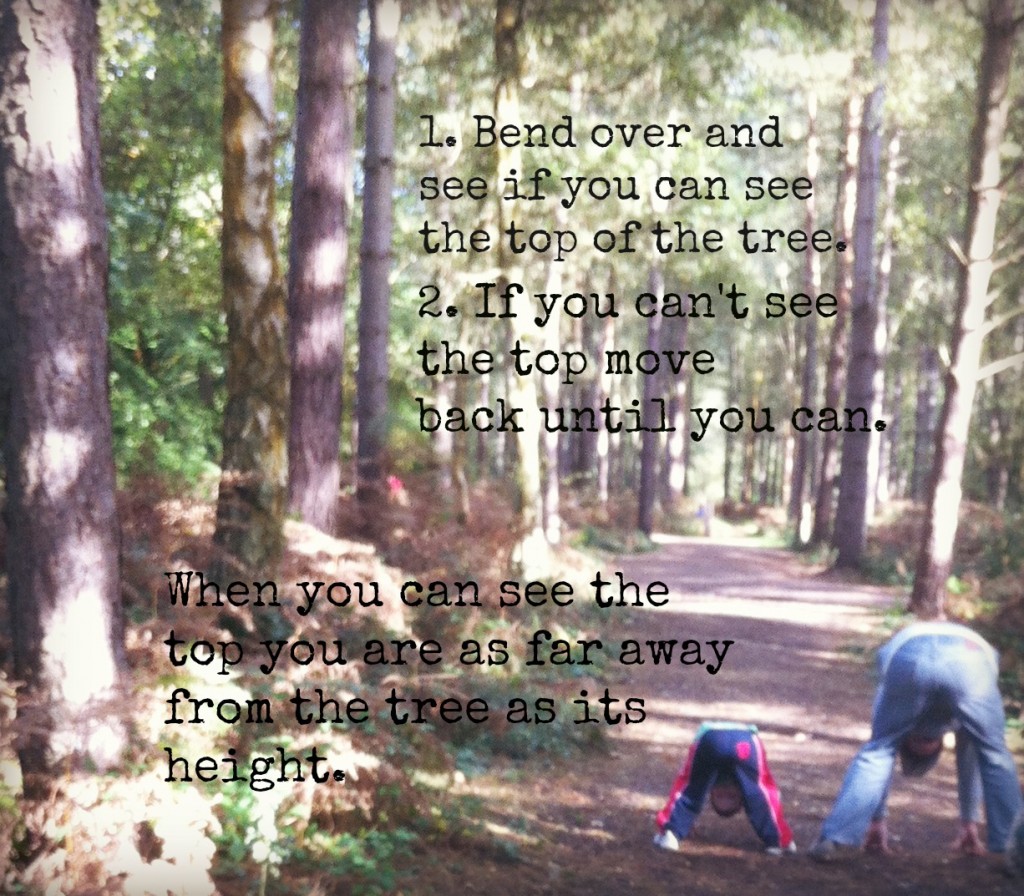 So much fun!
The Science Bit
This method of measuring the height of a tree is only an estimate, but uses trigonometry. If you look at the top of a tree at a 45 degree angle then the height of the tree (h) is the same as the distance that you are from the tree.