This week's challenge is great for warm summer days, and we're pretty sure you'll already have everything you need around the house.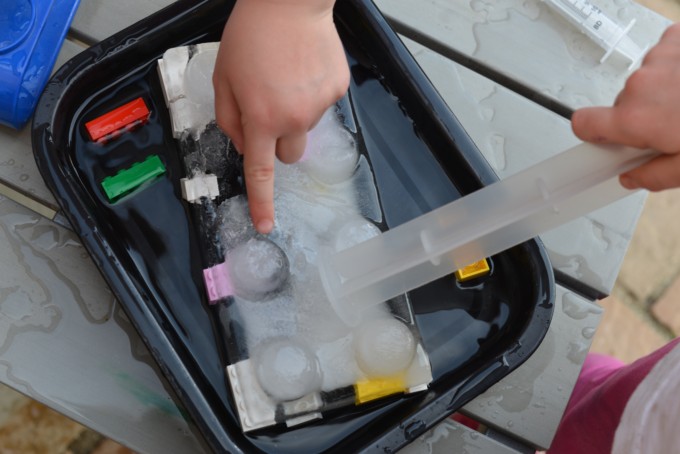 We want you make an ice excavation and then investigate the fastest way to melt it. This could be pouring warm water over the ice, adding salt or using a toy hammer to break it down a little. You could make a glittery, sparkly creation, trap a superhero or princess in an icy chamber or how about a spooky spider filled ice block for Halloween? The creative opportunities are endless with this one.
Don't forget to share your ice excavation ides using #ScienceSparksChallenge. You can download our FREE printable below.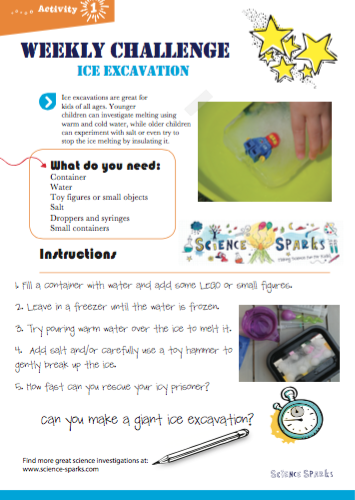 More Ice Excavation Ideas
Find out why salt melts ice with this easy investigation.
How about making some frozen dinosaur eggs like Imagination Tree or this wonderful ice castle from School Time Snippets?
We love these ice ornaments from Red Ted Art too.