Building a mini hovercraft is a great way to learn about friction.
Hovercrafts are really interesting as they move on top of a layer of air. The layer of air reduces friction allowing the hovercraft to move quickly over land and sea. We've been learning about friction recently, which is a complex topic to grasp, but a mini hovercraft made with a balloon and CD is a helpful demonstration.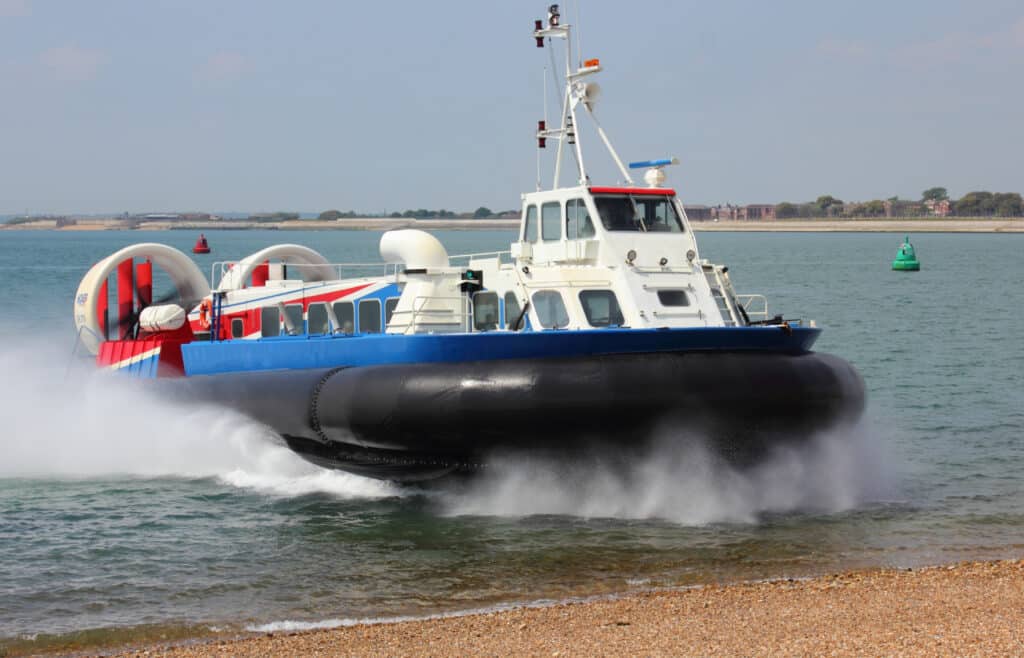 You'll need
A CD you don't need.
Hot/cold glue gun – ask an adult to help
A pop-up lid from a drinks bottle
Balloon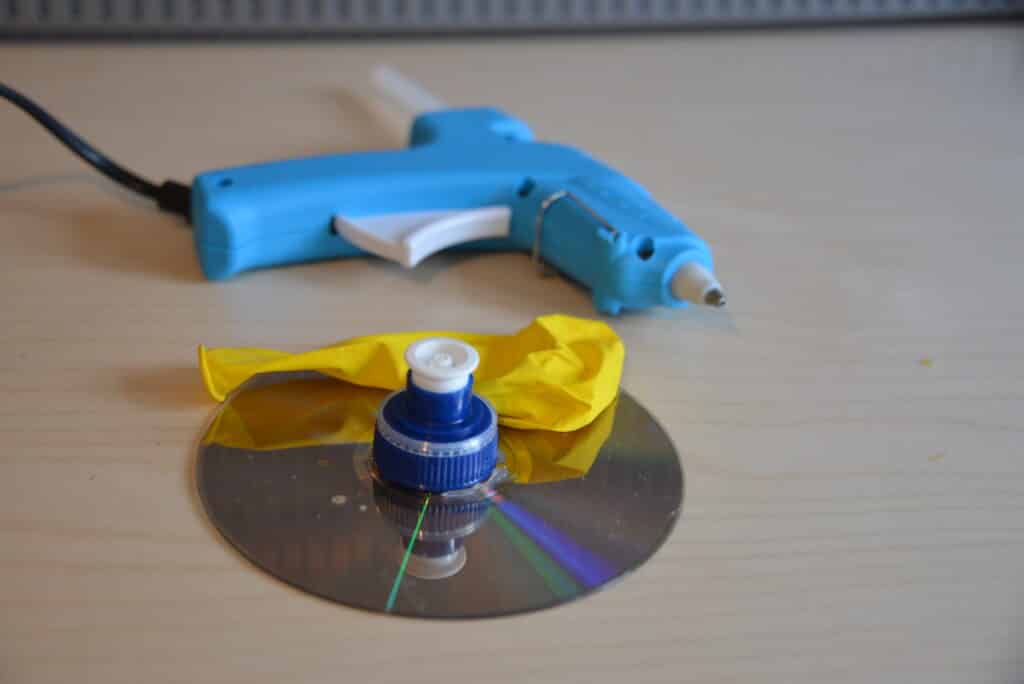 How to make a mini hovercraft
Take the lid off the drinks bottle. Discard the plastic cover cap and ensure the pushdown mechanism is down.
Glue around the bottom rim of the pop-up lid and attach it to the centre of the CD over the hole in the middle. Make sure there are no holes for air to escape through.
Push the pop-up lid down.
Blow up a balloon and place it over the pop-up lid. The balloon should stay inflated. Place the hovercraft on a smooth surface.
Lift up the lid and watch the hovercraft move!
The hovercraft should shoot across the surface as the air is forced out the bottom.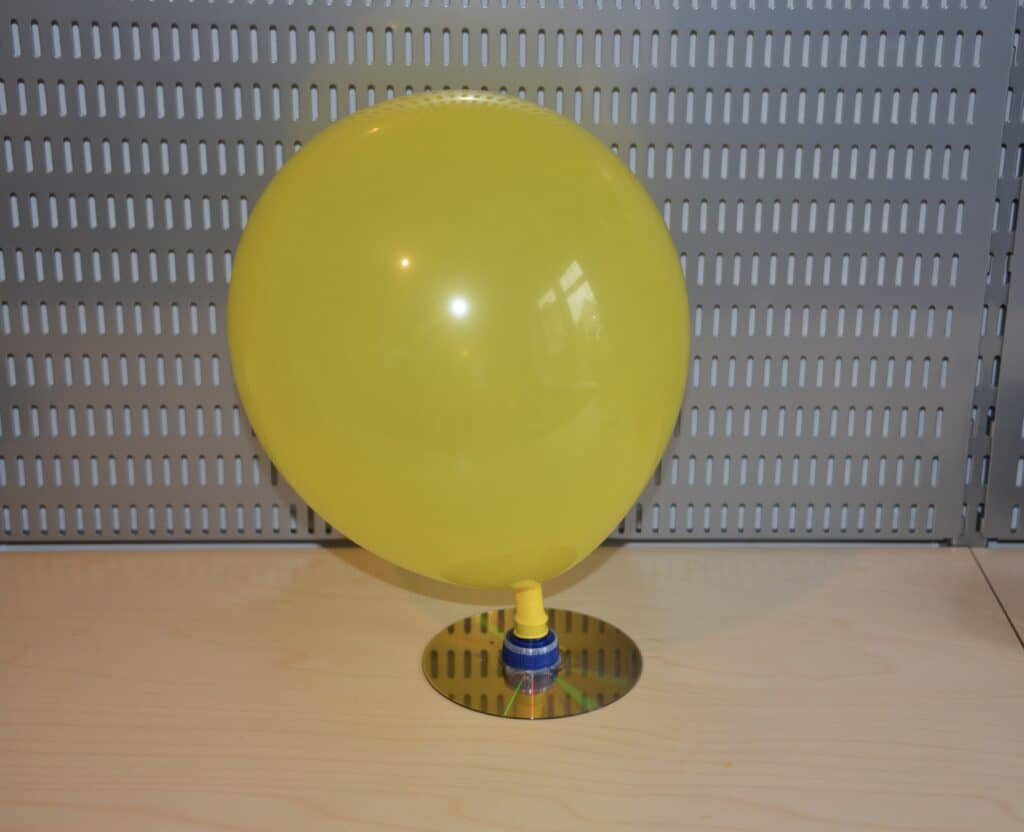 Extension task
Try the hovercraft on a rough surface, such as a carpet. What happens?
What is Friction?
Friction is created when two objects try to slide past each other. Friction can slow you down if you're trying to move. Generally, the rougher the surface, the more friction there is. Real hovercrafts use a powerful fan to pump air underneath themselves. There's less friction between the bottom of the hovercraft and air than there would be between the hovercraft and water. This allows hovercrafts to move very quickly.
Our balloon hovercraft reduces friction between the CD and the surface by blowing air from the balloon between them.
More friction experiments
Race toy cars down ramps covered with different materials. The cars should move faster down the ramps that have smooth surfaces.
Build and test mini garden zip lines for toys. A zip line made with a rough string should be slower than one made with a smooth string if all other conditions are the same.
Last Updated on March 3, 2023 by Emma Vanstone