I've been trying to organise our toys and games by theme, to make it easier for me to plan activities with the kids. One of the first things I'm hoping to set up are little boxes of inspiration. A maths box, storytelling box, literacy box and of course a science box.
Z loves numbers, but the girls aren't quite as  enthusiastic so I'm hoping this box of little bits and pieces will help inspire them.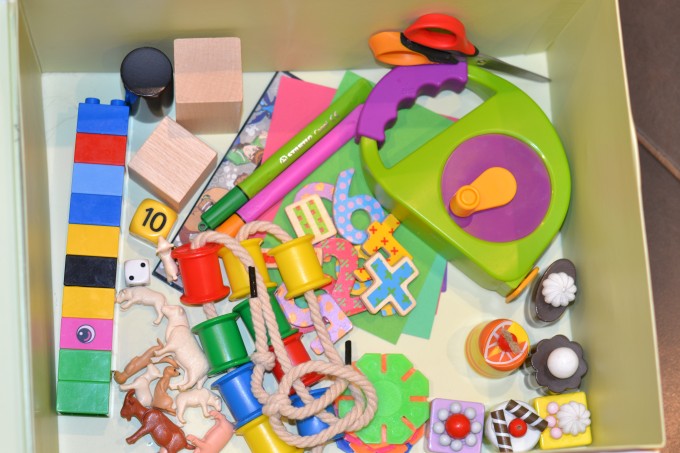 Our numeracy box includes:
DUPLO bricks for colour matching and counting
Cotton reels on a thread for helping with addition and subtraction
Octons for shape and colour games
Playmobil animals for counting and comparing sizes
Little cakes for counting, these also have numbers underneath
Scissors and paper for pictures and writing down ideas
100 square – my 5 year old picked this up and taught herself to count in 10s, which was completely unexpected. Definitely a great one to download.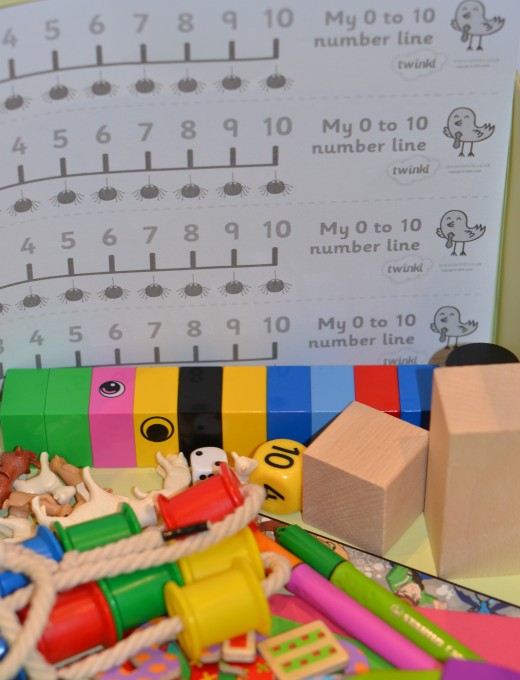 Other ideas
Beads of different sizes and colours
Can you think of anything we've missed?
More Maths Activity Ideas 
Make a giant abacus from The Imagination Tree or try one of her AMAZING Discovery boxes.
Do some simple counting and sums with cars.
Make a number tunnel or even a treasure hunt.
Or for older children how about these cute little Waldorf Math Gnomes from Red Ted Art.
Rainy Day Mum also has some great Math games ideas.
What Math games do you play?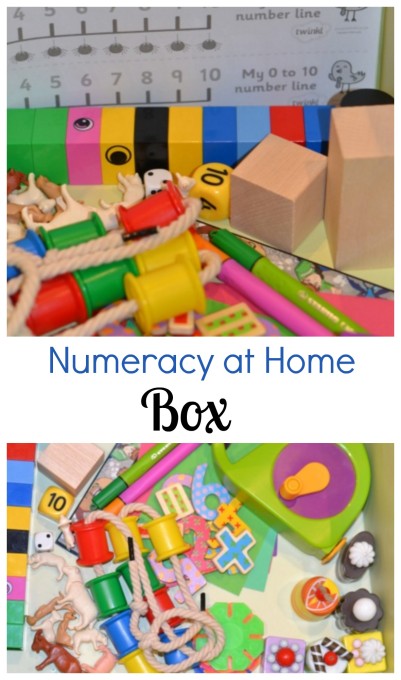 Last Updated on August 27, 2018 by Emma Vanstone