We have looked at making 'plastic milk' before. This week we're taking it one step further to make glue from milk.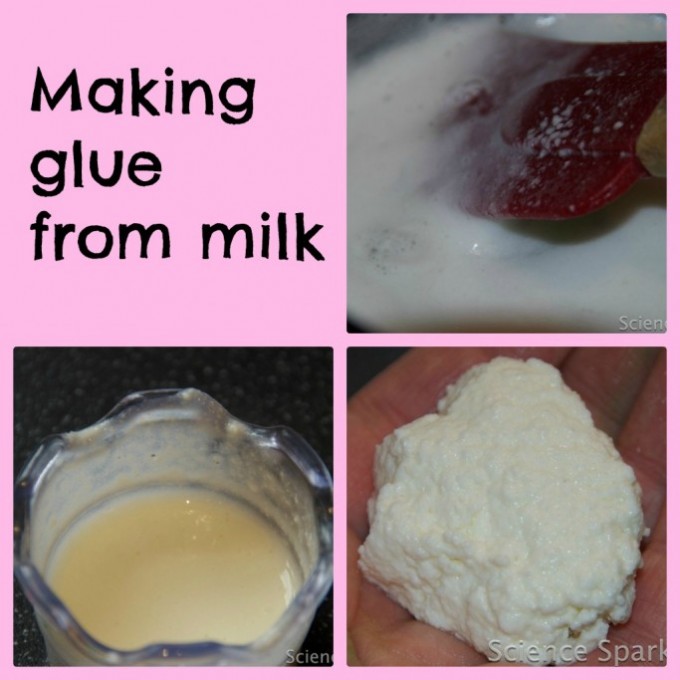 How to make glue from milk
What you need:
Milk
White vinegar
Baking soda
Pan
Water
Strainer
Instructions

MY LATEST VIDEOS
Heat 1 and a half cups of milk in a pan, once warm add 3 teaspoons of white vinegar.
Keep heating and stirring the mixture and you should see the curds ( solid part ) and whey ( liquid part ) separate.
Strain the mixture using a sieve. You should be left with solid lumps which you can mould together to make a ball. These are the curds.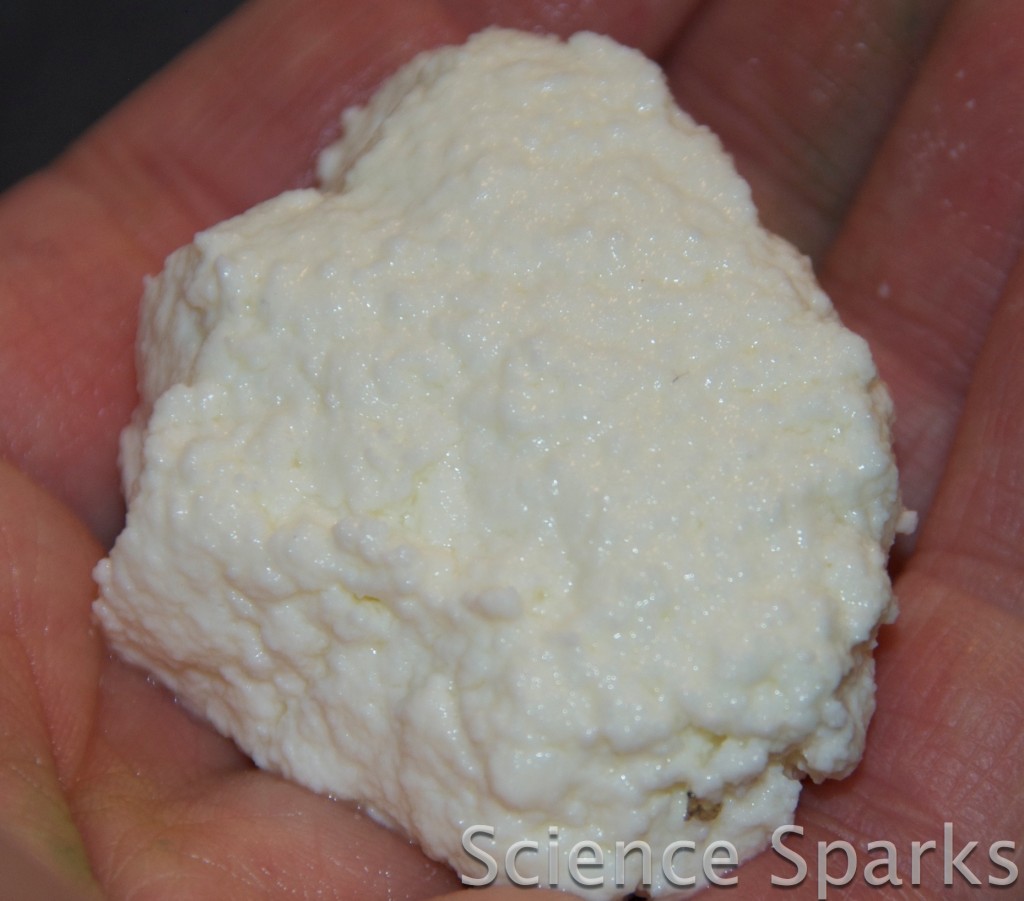 Place the solid mixture back in the pan and add a little water and a tablespoon of baking soda.
Heat the mixture until it starts to bubble.
Give it a good stir and let it cool. You can now use it as glue. You might need to add a little more water or baking soda until you get the right consistency. It should look like a thick paste.
I tested ours by sticking two egg boxes together ( both contain eggs, so are heavy ). It worked!!!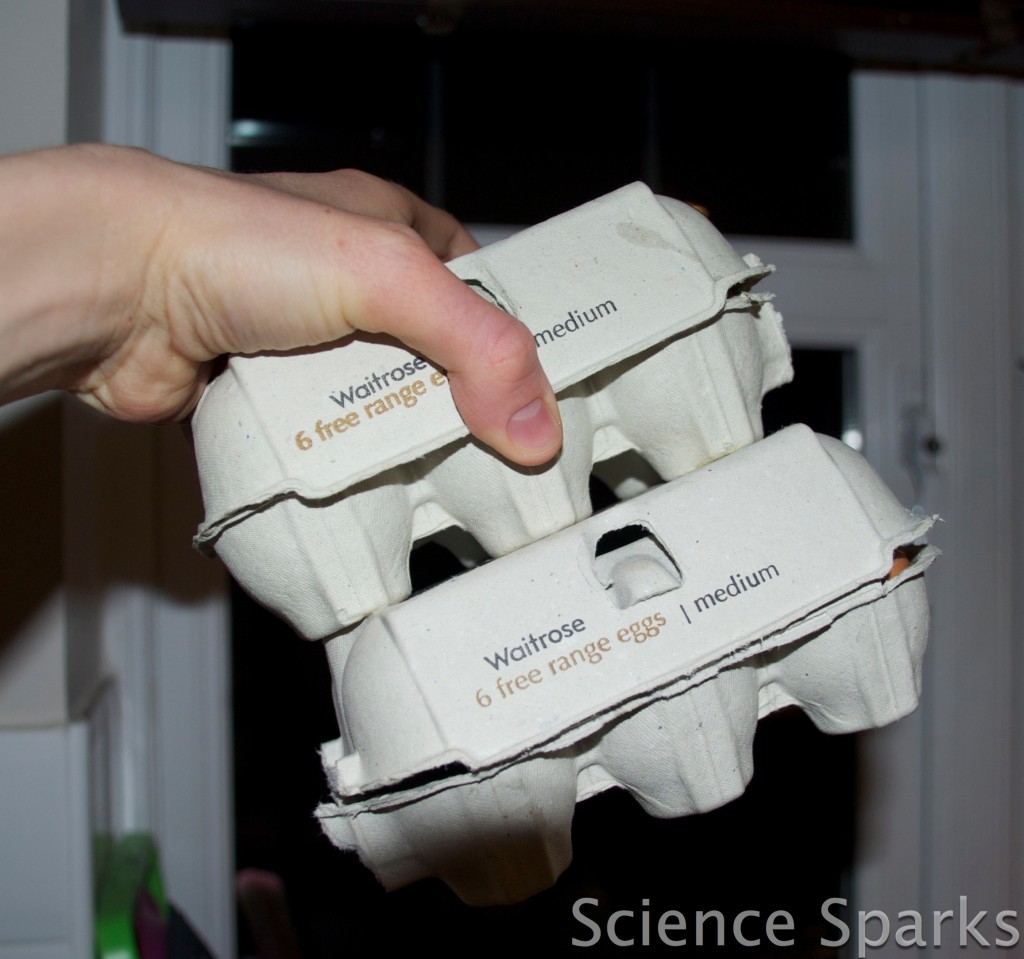 The Science bit
Here's what happened to the milk. By adding the vinegar, you create a chemical reaction which makes the milk to separate into two parts, a solid (the curds), and a liquid (the whey). The curds are milk protein, called casein. Liquid casein is a natural glue.
When we add the baking soda it neutralises the vinegar ( which is acidic ). The bubbles are caused by Carbon dioxide gas being given off as part of the reaction. The curds form a liquid again after being neutralised.