Today we have been looking at how to make patterns.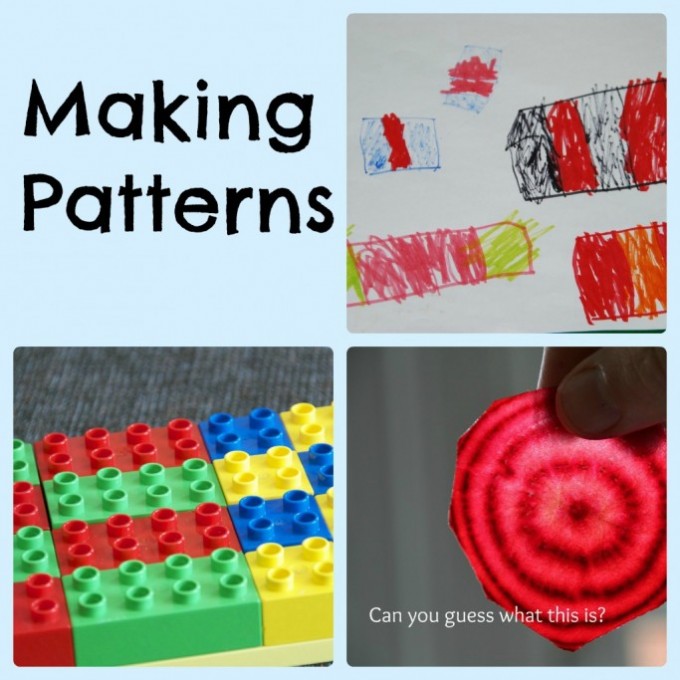 A pattern in a sequence which repeats itself, and is quite an a important concept for children to grasp.
We started off very simply with duplo bricks to introduce the concept.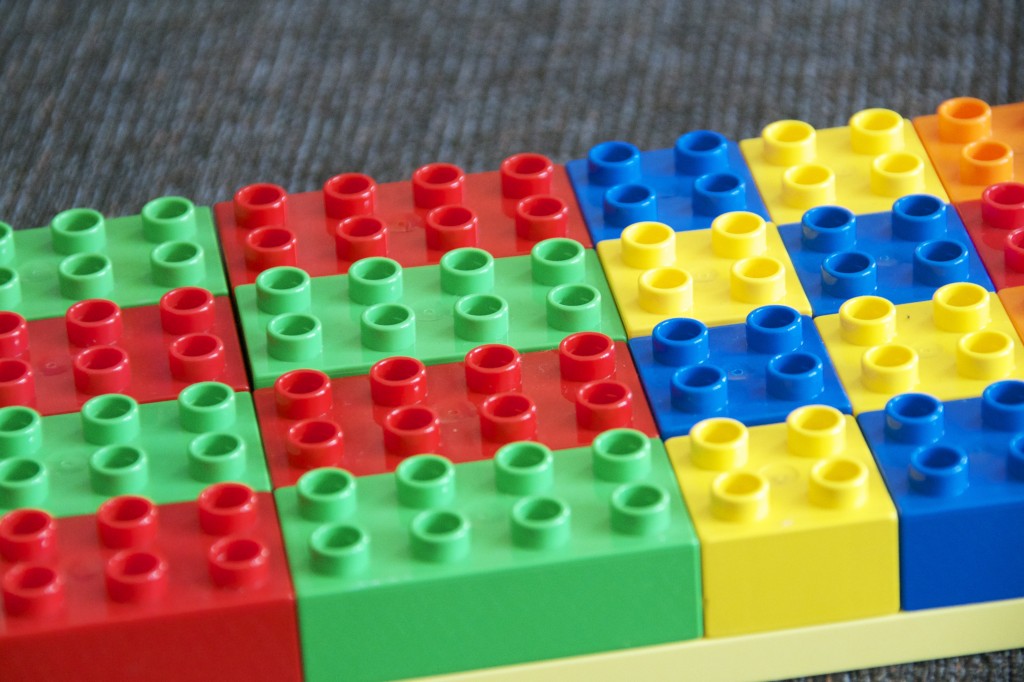 Then we drew some patterns.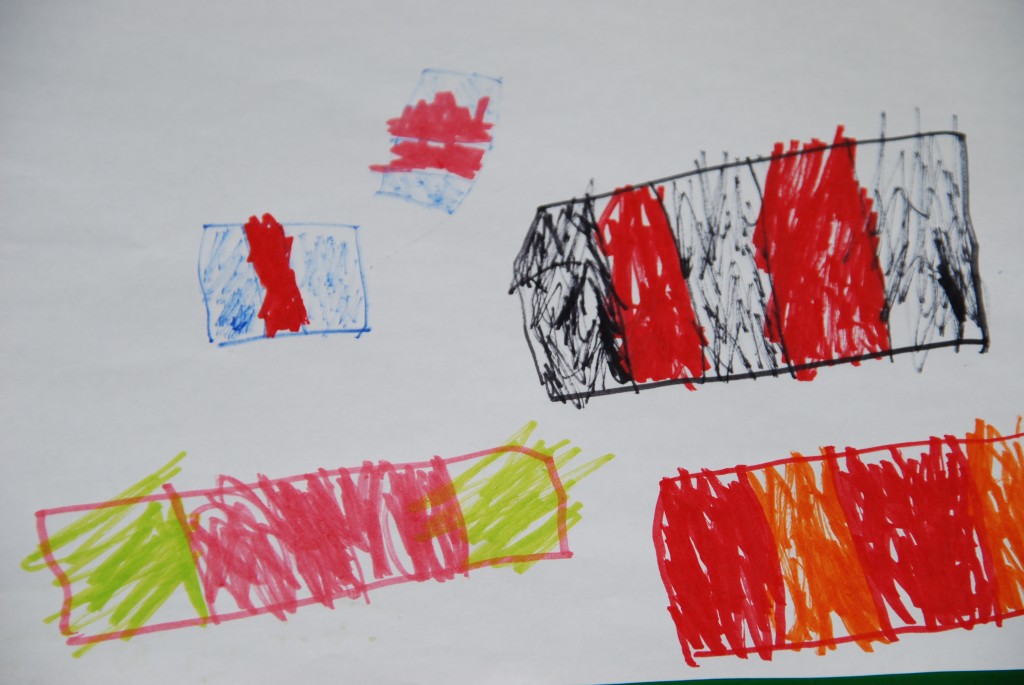 Z made some more complicated patterns using DUPLO. Can you spot all the patterns in his model?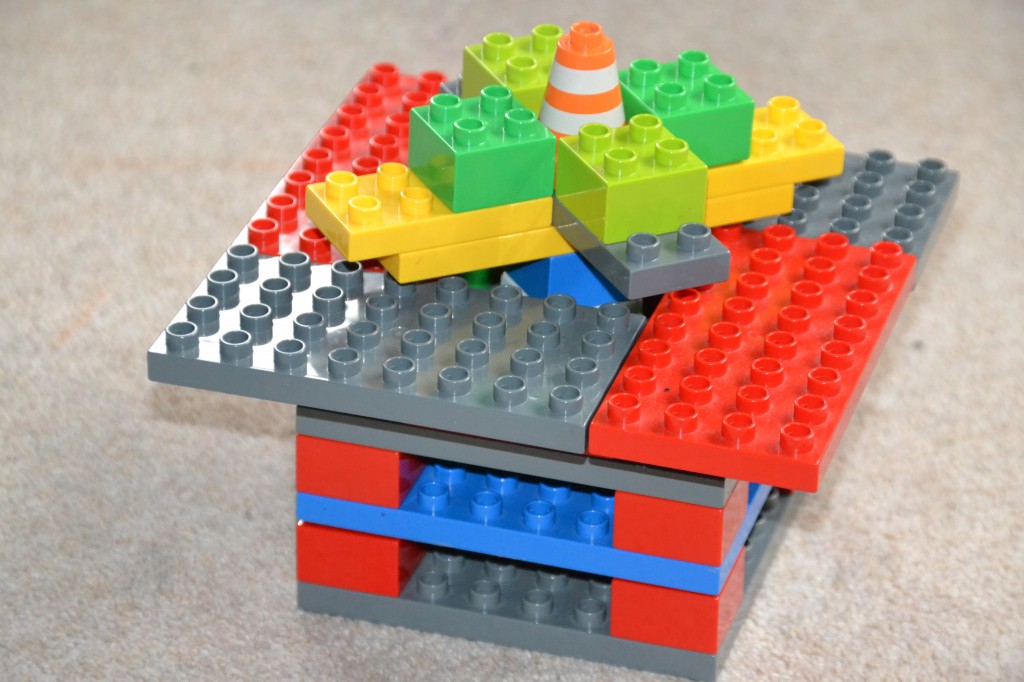 Can you see any patterns as you look around your house?
A Real Life Example
We looked in the kitchen to try to find some patterns in foods and found this. Can you think of any others in your kitchen?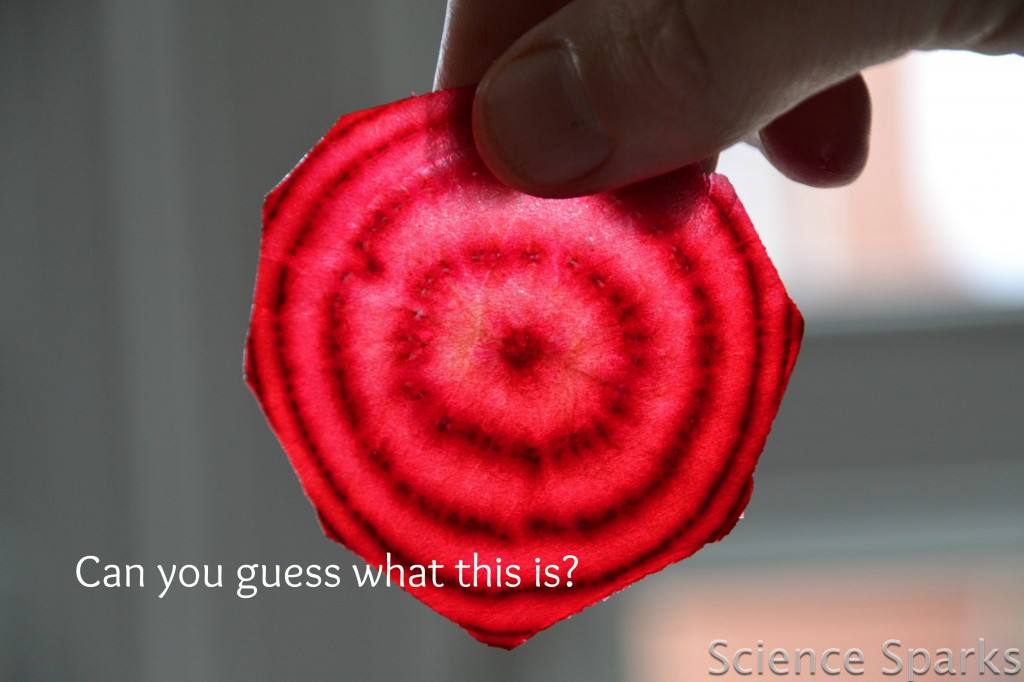 We also made a boy/girl pattern around the dinner table, and Z made a pattern with his sweetcorn and peas on his plate.
Patterns in nature
There are many examples of patterns in nature, including symmetry, spirals and stripes.
Animals with the ability to move usually have mirror symmetry as this works well for movement purposes, whereas plants and stationary animals often have rotational symmetry.
Spirals are found in some molluscs, and even in plants such as the flowerhead of the sunflower.
Patterrns are also found in non living things. I was most surprised last weekend when a snowflake landed on my arm, the weather conditions meant that for the first time ever I could see the perfect sixfold symmetry. I wish I could've photographed it.
There are many many more examples of patterns, we will come back to this topic very soon.
Last Updated on January 19, 2015 by Emma Vanstone