We do love a bit of code cracking here at Science Sparks, so couldn't resist linking codes and secret messages into our pirate themed activities.
This would also be a great activity for practising using directional language, over, under, above etc.
Pirate Treasure Hunt
First we made some old looking pirate paper, by staining it with tea and drying in the oven. I then created a code on one sheet and a code to crack on the other.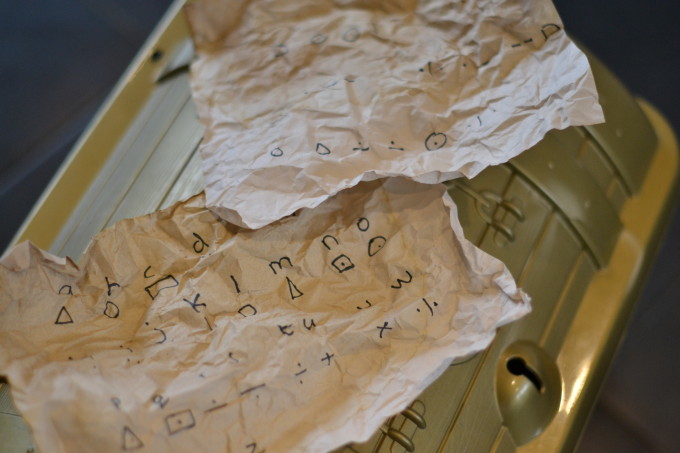 The code led the children to another puzzle, and finally some treasure.
To create the crayon resist secret message I just used a white crayon to write on white cardboard, you'll need to press down very hard and go over it a few times for it to work, like in this guest post we did for Red Ted Art.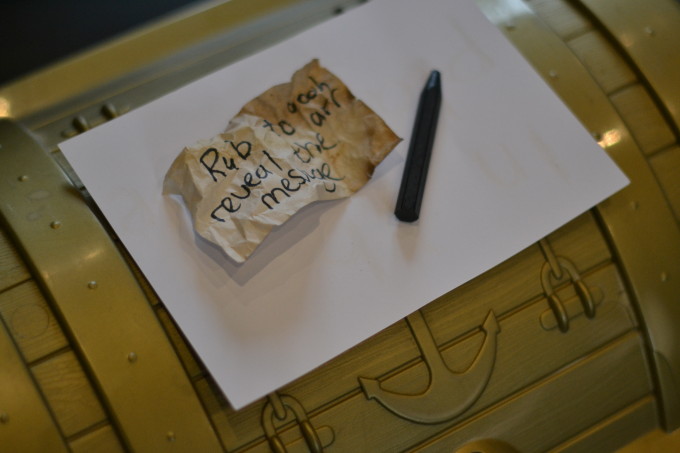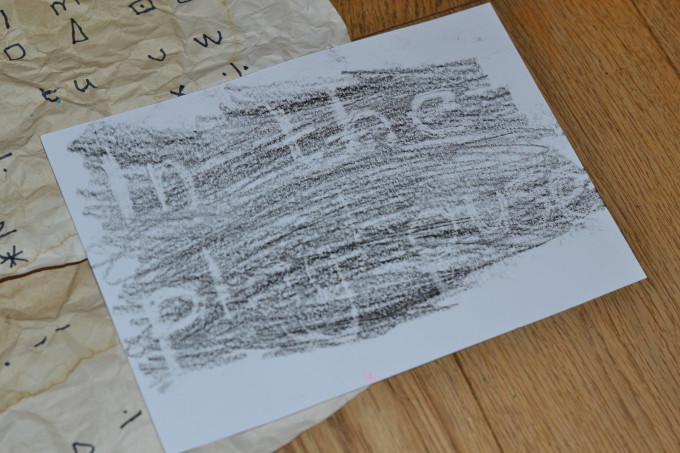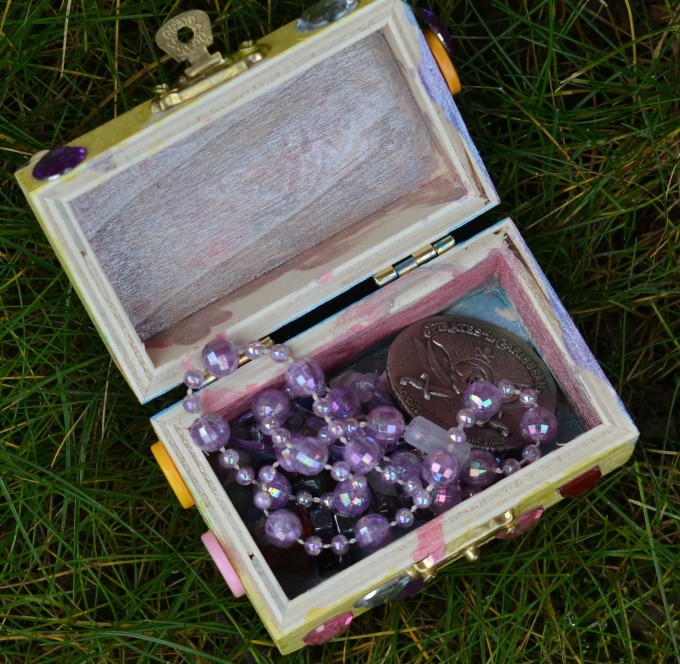 Other Ideas
Maybe the hidden treasure could be fizzy pirate rocks.