Last year we tried to grow peas, beans and tomatoes, but unfortunately lost most of them to slugs! So this year we set ourselves the task of trying to deter the slugs naturally and without harming them.
We bought some copper tape and put that around the planters, as slugs are not meant to like copper as it gives them a mini electric shock. I need to research this further.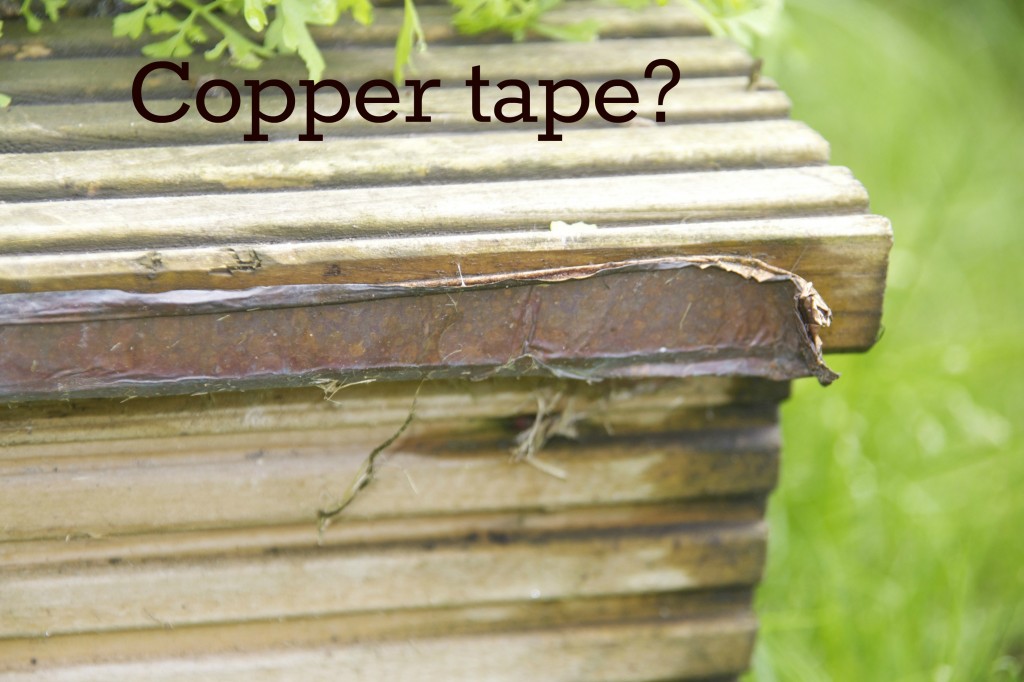 We also tried a barrier of cress around the pea plants in the hope that the slugs would eat that instead.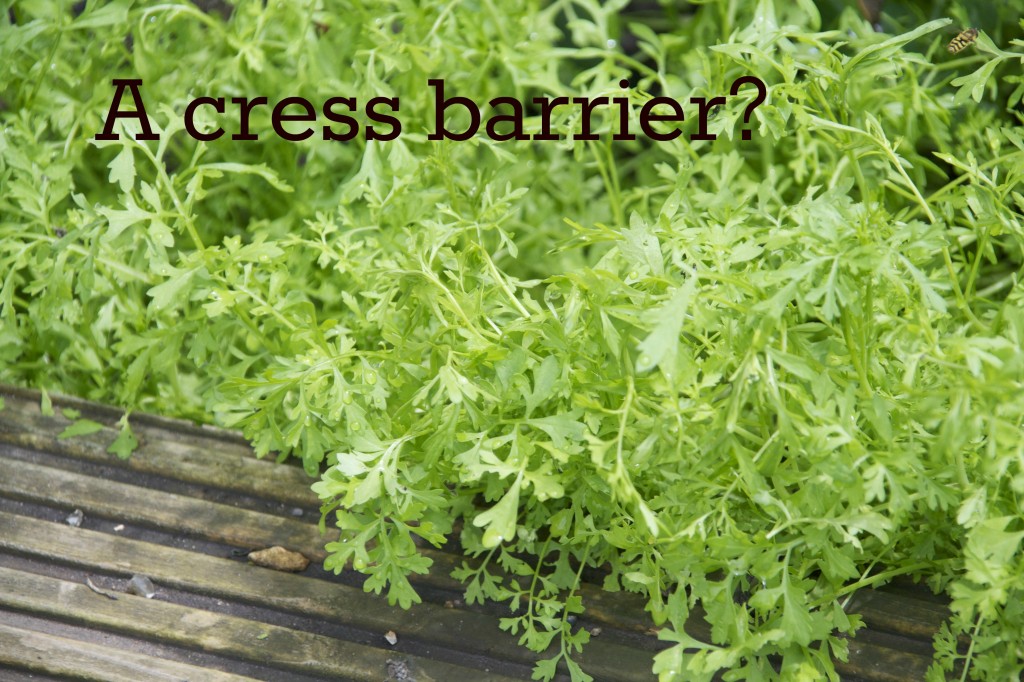 Unfortunately neither method worked, although the gap in the copper tape might have been the main problem. I also found one slug happily making his way across the copper yesterday, so maybe the fact that it is tarnished is a factor too.
We are going to try coffee grinds next.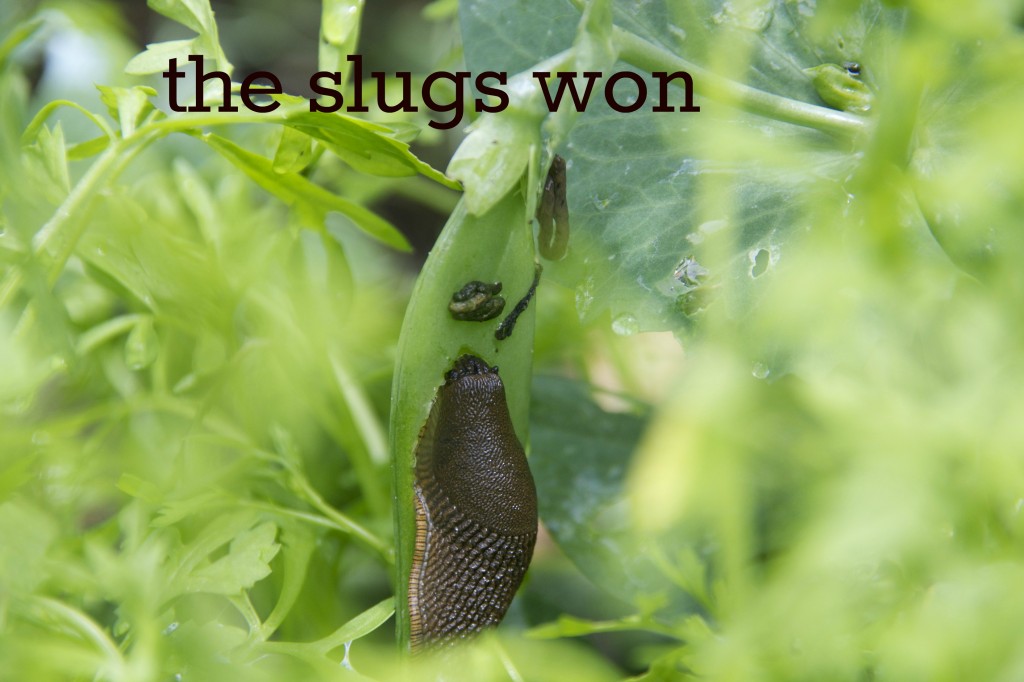 The children seem to be rather fond of our army of slugs. I found my 23 month old crouching down next to one yesterday telling him he was 'cute', and my 5 year old timed how long it took one to crawl across a path. Its a shame about the beans though.
Do you have any ideas for us?