Last year we tried to grow peas, beans and tomatoes, but unfortunately lost most of them to slugs! So this year we set ourselves the task of trying to deter the slugs naturally and without harming them.
What is a slug?
Slugs are gastropods. Gastro means stomach and pod means foot. Gastropod literally means stomach foot!
Slugs and snails use slime to help them move. Slime protects the underneath of their body from bacteria and sharp, prickly objects and also helps them stick to surfaces when they climb.
5 ways to stop slugs eating your plants
Copper tape
We had mixed success with copper tape. There definitely seemed to be less slugs around the planters with tape around them, but the tape did erode a bit allowing slugs to get in through the gaps.
Why do slugs not like copper tape?
Copper tape gives slugs a harmless mini electric shock when they try to pass over it which is why it works as a deterrent.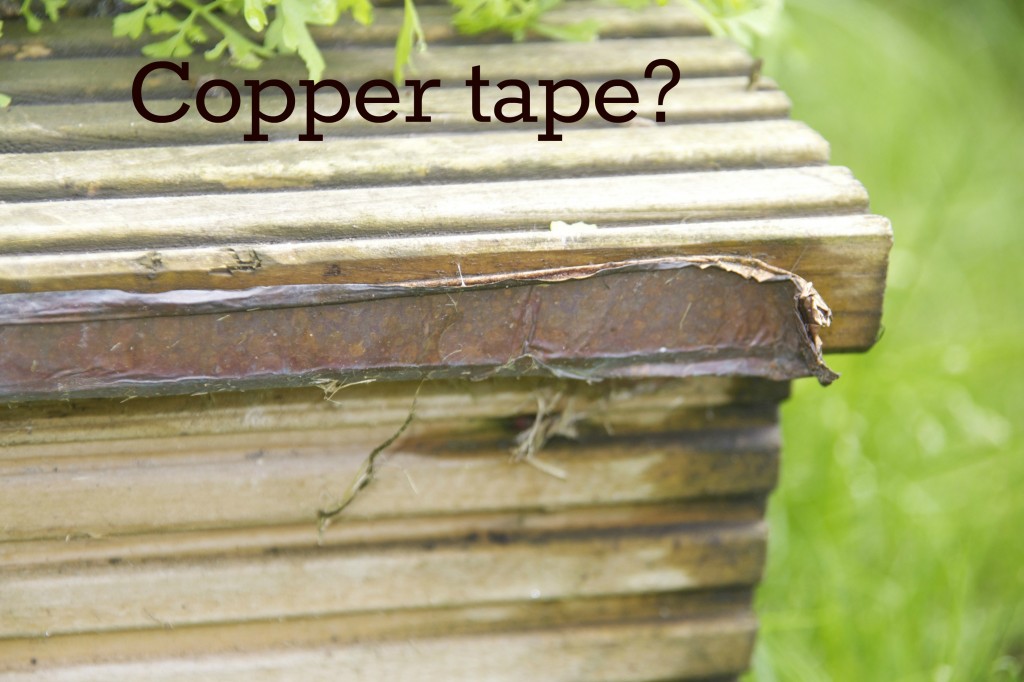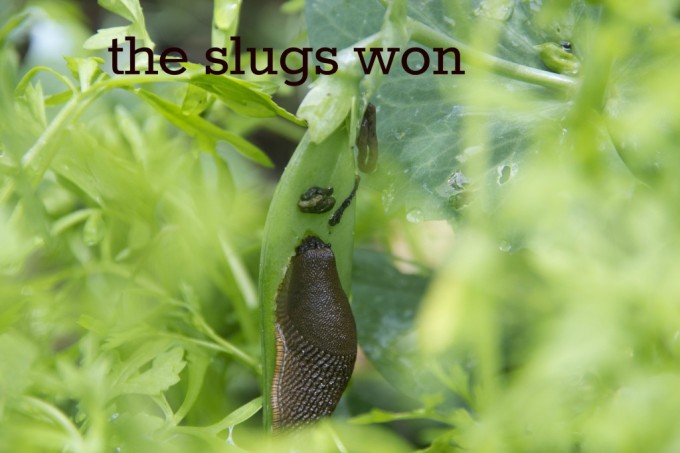 Egg shells
Crushed up egg shells are sharp and so in theory should provide a barrier between slugs and plants. We did find some brave slugs who crossed the barrier though! If you don't eat eggs, try spiky holly leaves instead.
Coffee Grounds
Keep your unwanted coffee grounds ( or ask your local coffee shop nicely ) to sprinkle around your plants. Coffee acts as a natural deterrent to slugs.
Introduce a natural predator
It's not the nicest solution but if you attract birds into your garden with a bird feeder, they may eat the slugs too!
A beer bath
Slugs seem to be drawn to beer! If you place a flat container with a small amount of beer inside near the plants the slugs will be drawn to the beer instead of the plants!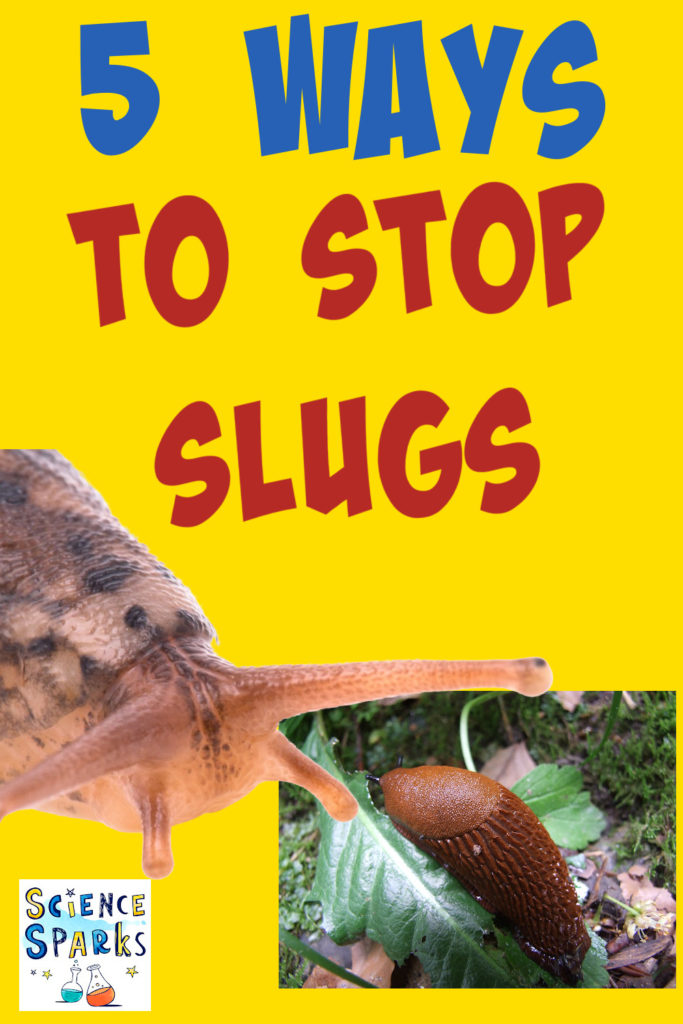 The children seem to be rather fond of our army of slugs. I found my 23 month old crouching down next to one yesterday telling him he was 'cute', and my 5 year old timed how long it took one to crawl across a path. Its a shame about the beans though.
Do you have any slug repellent ideas for us?
Last Updated on May 6, 2022 by Emma Vanstone