Did you know lemons float on water? Do you know how to make a lemon sink?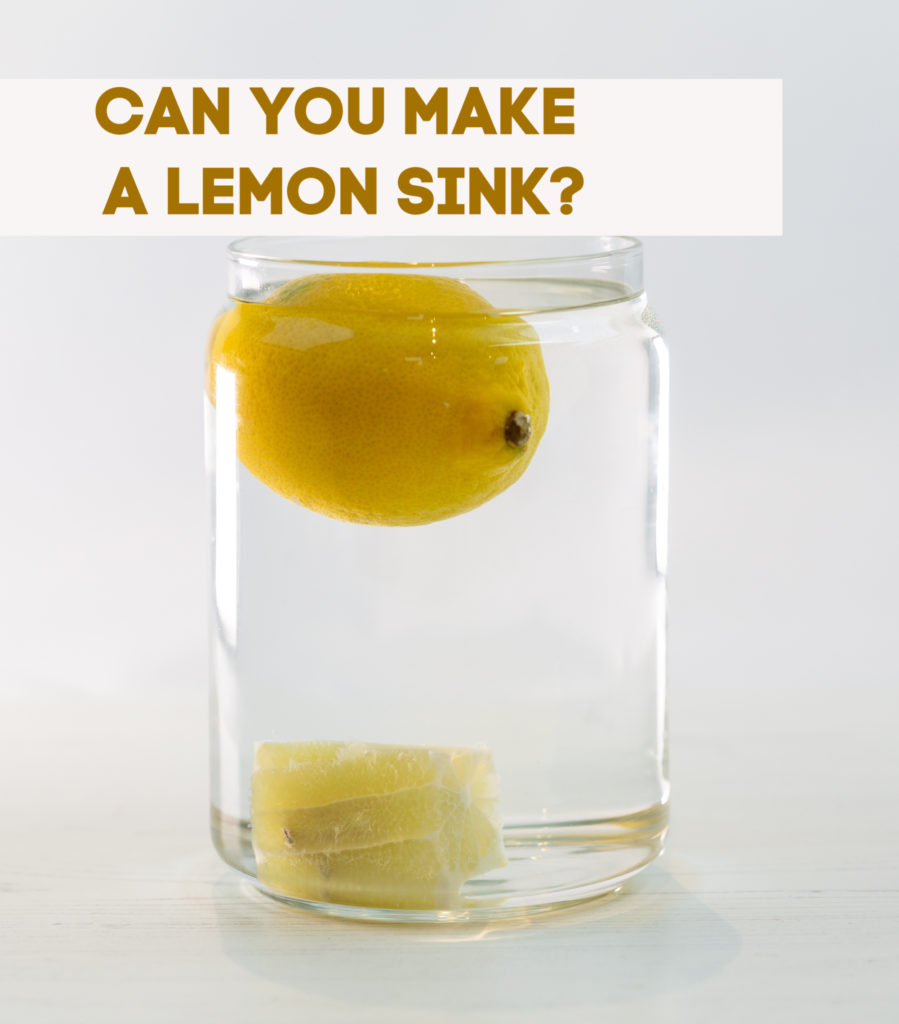 Photo taken from Snackable Science
What you need to make a lemon sink
Bowl
Water
Lemon or orange
We tried pushing one down to make the lemon sink, but it just popped back up again.
What about if we chop it into smaller pieces?
I expected these small bits to sink, as without its waterproof skin water can get into the lemon pulp and add to its weight, but our segments still floated.
We then removed the skin and found the bits of lemon sank? Why do you think this is?
Why do lemons float?
If you look at the inside of the lemon skin you can see it is very thick and porous, this means it contains lots of air which makes it float.
Which other fruits do you think would float and which would sink?
Can you predict which fruits will sink and which float and test them?
Why do objects float in water?
Density plays a part in why some things float and some sink. Objects that are more dense than water sink and those less dense float. The inside of the lemon has a bigger density than inside and skin together, making it float.
When an object floats, it pushes water out of the way ( displacement ). Have you ever noticed that when you climb into a bath the water level goes up? That's because your body displaces the water upwards.
More science for kids in the kitchen
We've got lots more kitchen science experiments including finding out why pineapple stops jelly setting, making meringue and more.
Preschool Inspirations has a great lemon battery to make.
Use your lemon rind to make and test a fruity boat.