A few weeks ago we spent a very special weekend at Deerpark in Cornwall with Forest Holidays. The luxurious cabins at Deerpark are on the edge of an ancient millpond with the most amazing views and the surrounding woodland is home to an abundance of wildlife making it the perfect location for a range of educational activities. You can spend the weekend exploring on your own, or as we did, take advantage of the incredibly knowledgable Forest Ranger by booking on one of the many onsite Forest Ranger Adventures.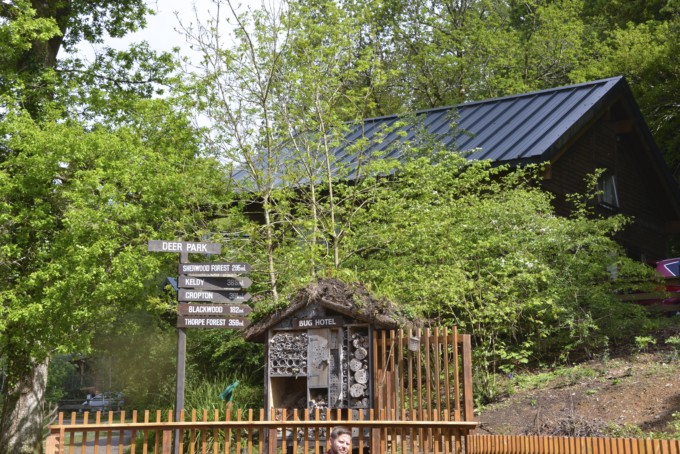 The Great Deerpark Duck Race
At Deerpark, Saturday morning is Duck Race time. This is a great way to meet other people, get to know the Forest Ranger and have some fun for free. Everyone chooses a plastic duck and after a short walk the ducks are released into the stream. The children ( and grown ups )  loved watching their ducks race along. Sadly most of ours got stuck along the way, so we didn't win a prize, but the adventures of our ducks getting caught on rocks and having to be rescued are something the children have laughed about many times since. The Duck Race was definitely a holiday highlight.

Martin, the Forest Ranger led this wonderfully hands-on and educational session. When we arrived Martin had already dipped the millpond and placed his findings into clear water for us to look at. We searched the trays with small pots and tried to identify the creatures. It became clear that we were not very knowledgeable at all, but with Martin's help managed to identify everything. The children learned so much in this session, I can't recommend it highly enough. We found Toad Spawn, Mayfly Larvae, Caddis Flies, Pond snails, Leeches, Lesser Water Boatmen, Water Spiders and lots more.
Did you know that there are two species of Water Boatmen? The ones we found were Lesser Water Boatmen which swim on their fronts and eat algae and plant detritus, while Greater Water Boatmen swim on their backs and eat other small invertebrates. Both species have a clever trick for swimming under water, they trap air in their bodies and come back to the surface to get more air. How clever is that?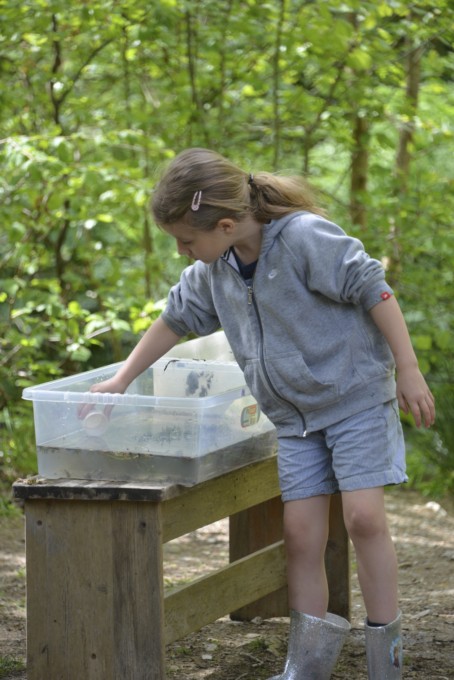 Once we'd identified everything in Martin's containers the children got the chance to try pond dipping themselves, which was a great experience for them as it's not something we've done before. There were shrieks of delight and lots of giggles each time they found something and very proud faces as they raced over to Martin to show him their find.
Once we'd finished we took a few special specimens back to the Forest Retreat where we looked at them on the big screen with a microscope, which the kids thought was gross, but great fun to see them up close!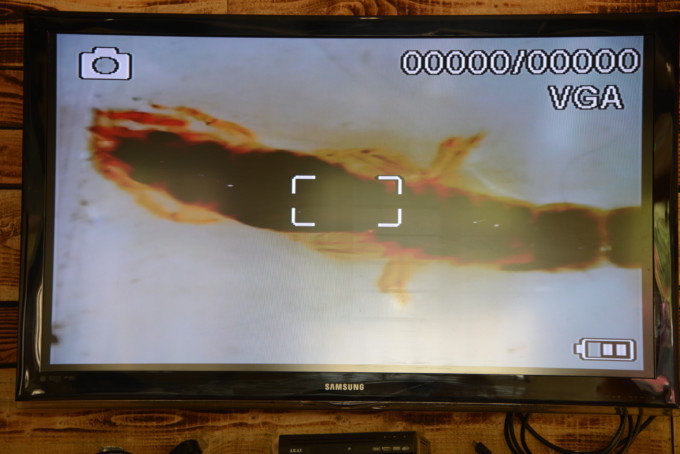 The whole session was fantastic, we weren't rushed at all and the children had plenty of time to explore the trays and pond dip themselves. We'd definitiely recommend it.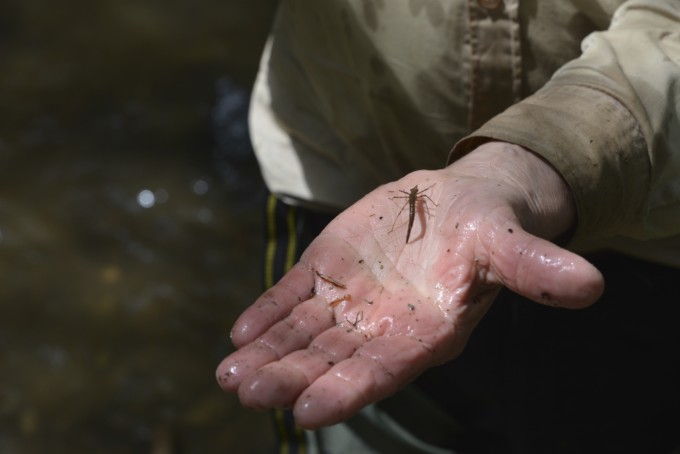 Tops Tips for Pond Dipping
What you'll need:
Nets
Shallow tray
Small containers
Identification sheets
Wellies
If you don't have a net, you could try making one with these easy instructions from Wildlife Watch.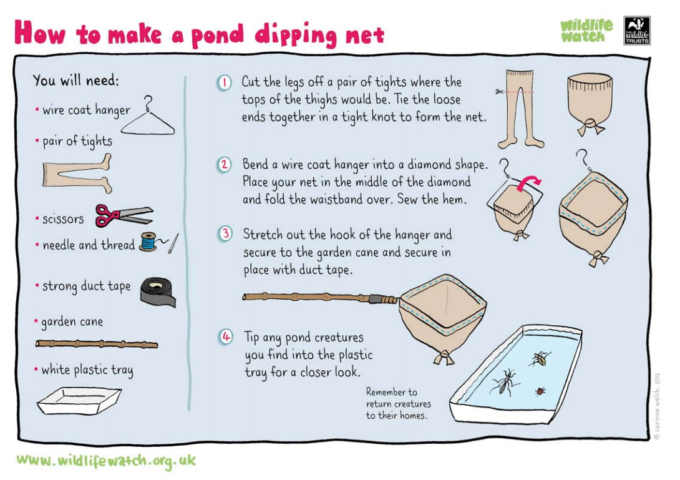 Remember to put all your specimens back where you found them.
Handle all wildlife carefully and don't keep them out of the water for very long.
Move the net slowly and carefully.
Once you've caught some wildlife carefully place the net inside out in a sample tray filled with pond water.
Use an id sheet to identify your creatures.
Remember to take wellies and wear clothes you don't mind getting a bit wet.
Pond Dipping is £10 per adult and £8 per child at Deerpark.
Can you recognise anything in this tray?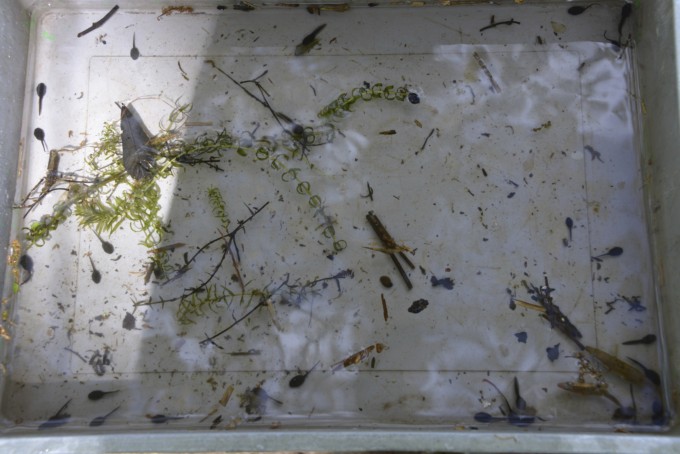 See the Forest Holidays Website for details of all the other wonderful  adventures available at Deerpark.
A huge thank you to Forest Holidays for inviting us for the weekend.
Last Updated on June 19, 2017 by Emma Vanstone