In the story of The Princess and the Pea, the princess can't sleep because she can feel a pea through many layers of mattresses. We used the story to inspire first the building of a wooden bed and then the addition of mattress materials to see which cushioned our pea ( a marble ) most effectively. This Princess and the Pea STEM activity is great for kids of all ages and for working as a team or alone.
If you like this activity we have lots more fun Fairy Tale science experiments to try too.
This activity would also be a great STEM Challenge for World Book Day.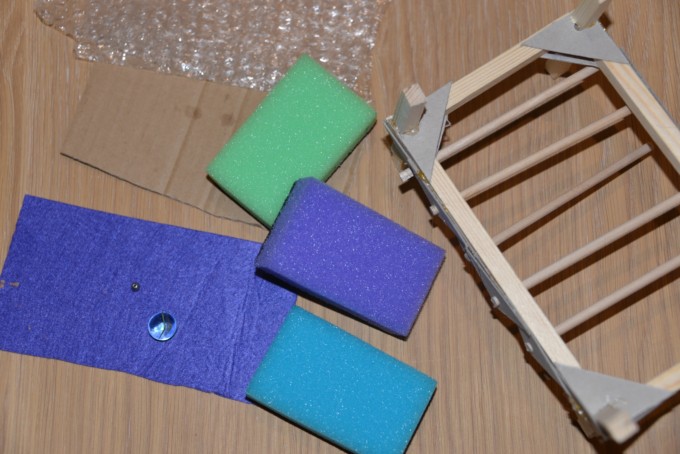 The bed was built by my 9 year old using materials from TTS. He used wooden dowel, square lengths of wood, triangles and a glue gun ( with help from me ).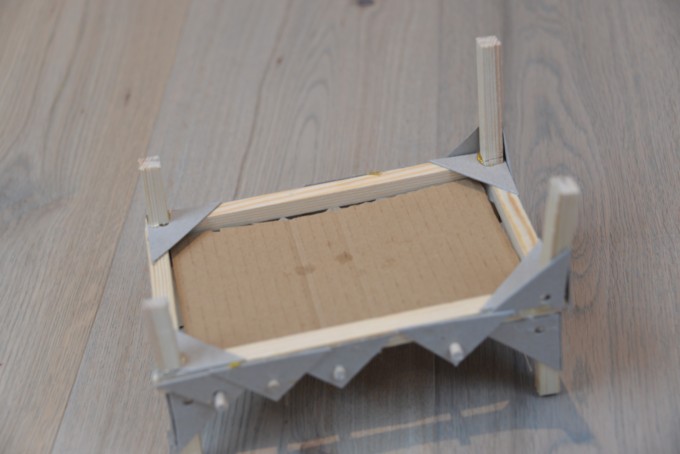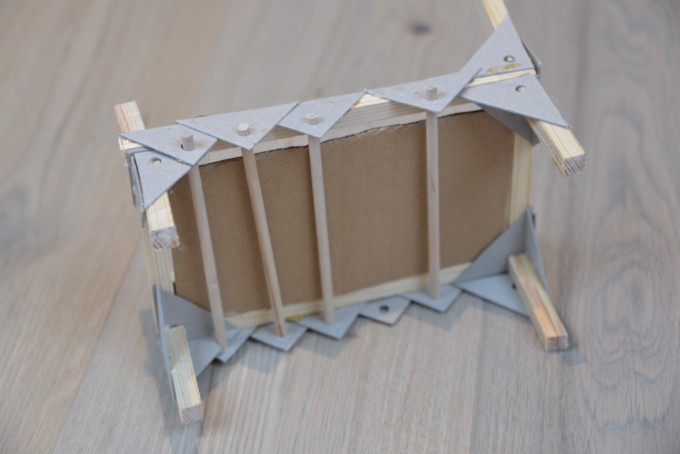 Princess and the Pea STEM
Materials
A bed – if you don't want to make your own this could be as simple as a thick piece of card, or a small dolls bed
A marble
Mattress materials such as sponges, bubble wrap, felt etc
How to make a bed for the Princess and the Pea
Look at your materials and think about which would make the best mattress, remember your challenge is to not be able to feel the "pea" through the mattress.
Construct your mattress.
Press down, can you feel the "pea"?
Ask a friend to feel the mattress without telling them there is a hidden marble, can they tell there is something there?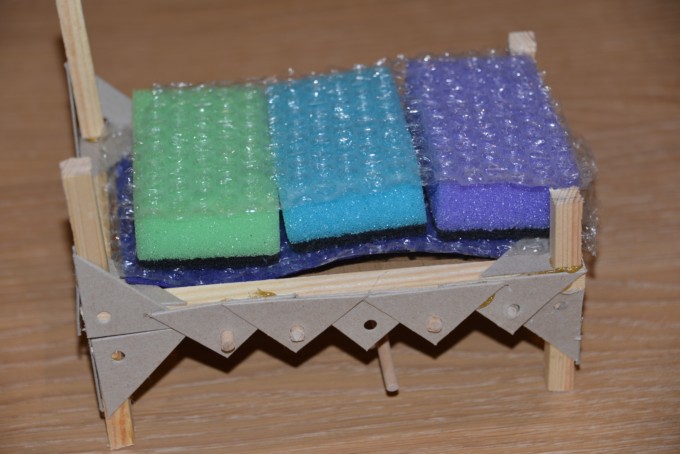 Princess and the Pea Extension tasks
What's the thinnest mattress you can make and not feel the pea?
Does changing the object in the bed affect how thick your mattress needs to be? Try using a coin, or dice.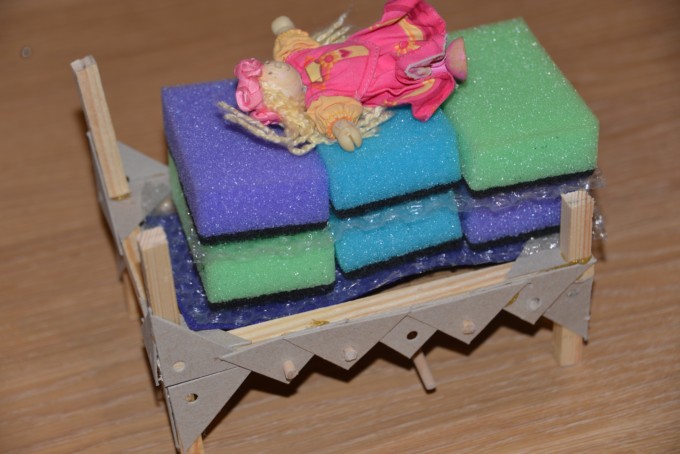 Great for Key Stage 1 Science – Everyday Materials
Everyday Materials – Identify and compare the suitability of a variety of everyday materials
Working Scientifically