After being inspired by a family STEM challenge evening at school, we're a bit obsessed with marble runs! I love that you can make them from recycled materials so there's no cost, they are great to build alone or as part of team and there are almost endless possibilities. We've kept these quite simple, but are working on some more complex versions.
If you like these, you might like our other easy engineering projects too.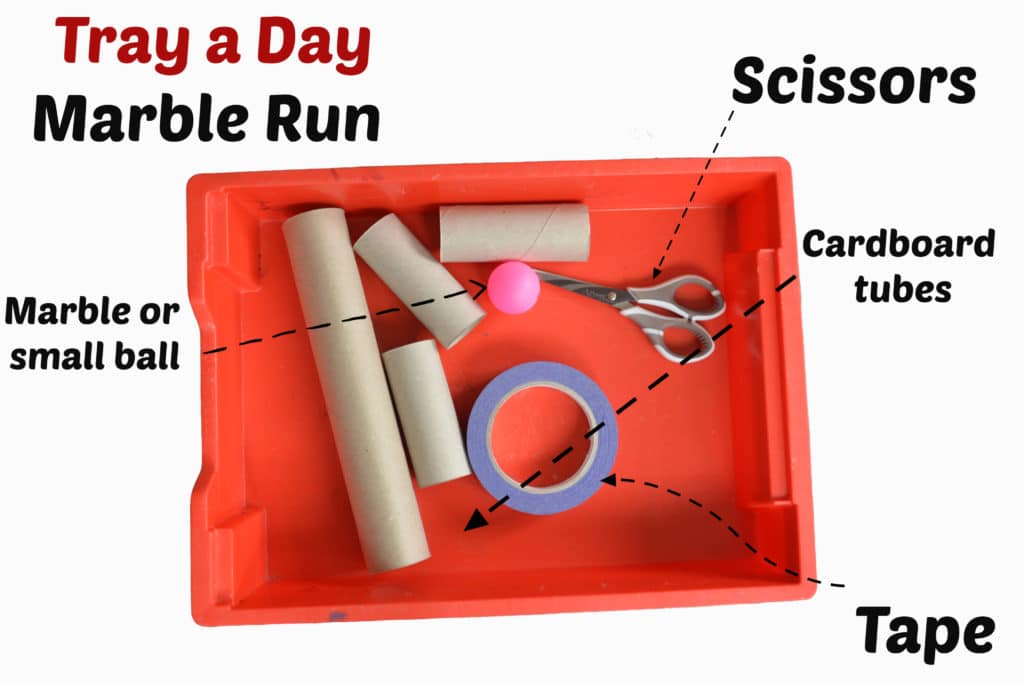 What you'll need to build a recycled marble run
Tape – we use masking tape, but anything will work.
Cardboard tubes – kitchen roll, toilet roll etc all work well.
Other bits of recycled packaging – boxes, bottles etc – optional
Egg cartons – optional
Large box or sheet of card to build it against
Marble or table tennis ball
Scissors
Build it!
The best thing about building this STEM Project is that you can be as creative as you like.
If you don't have a big box to build it inside, we've also built them by attaching tubes to a wall, just make sure you ask a parent first and use masking tape so it doesn't rip the paint off!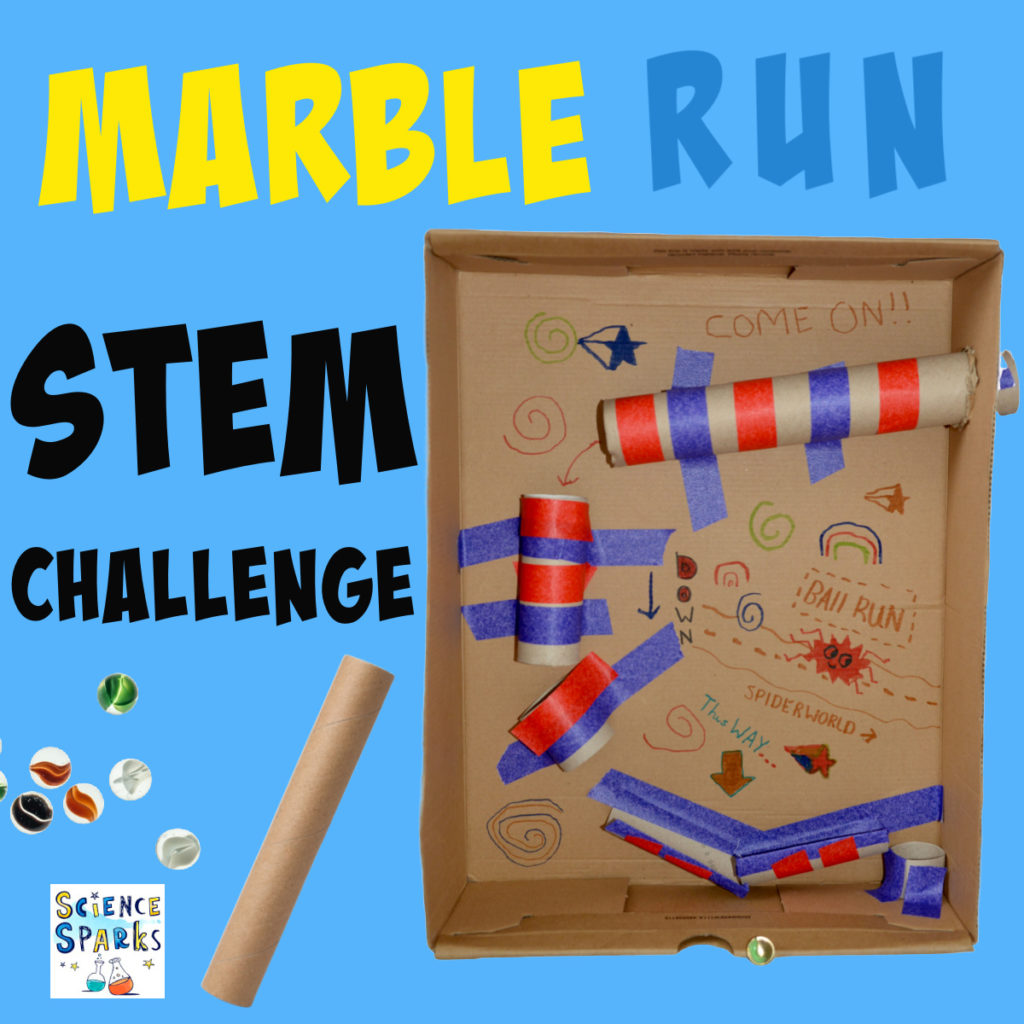 Space Homemade Marble Run
This one is taken from my book This is Rocket Science and is used to demonstrate gravity!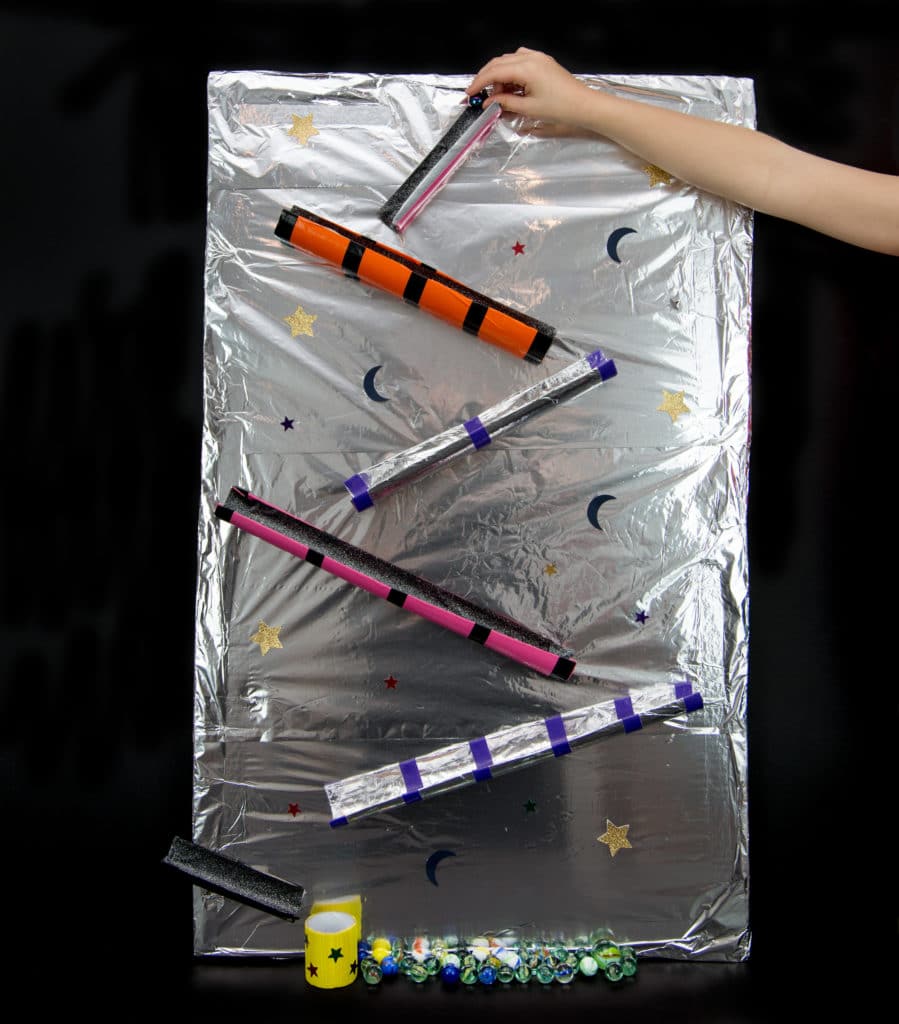 Reusable Marble Run
I made this one for a school science fair several years ago. The velcro strips mean the pipes and tubes can be moved around.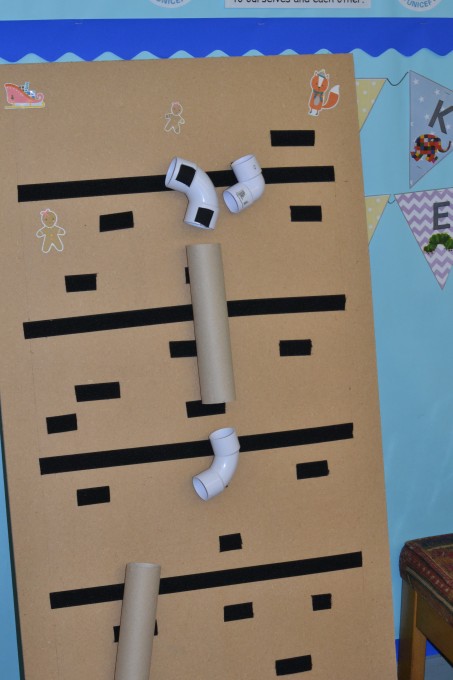 Homemade Marble Run in a Box
If you have an empty box hanging around our box version was super easy to put together.
You'll notice we added a tube going upwards at the end.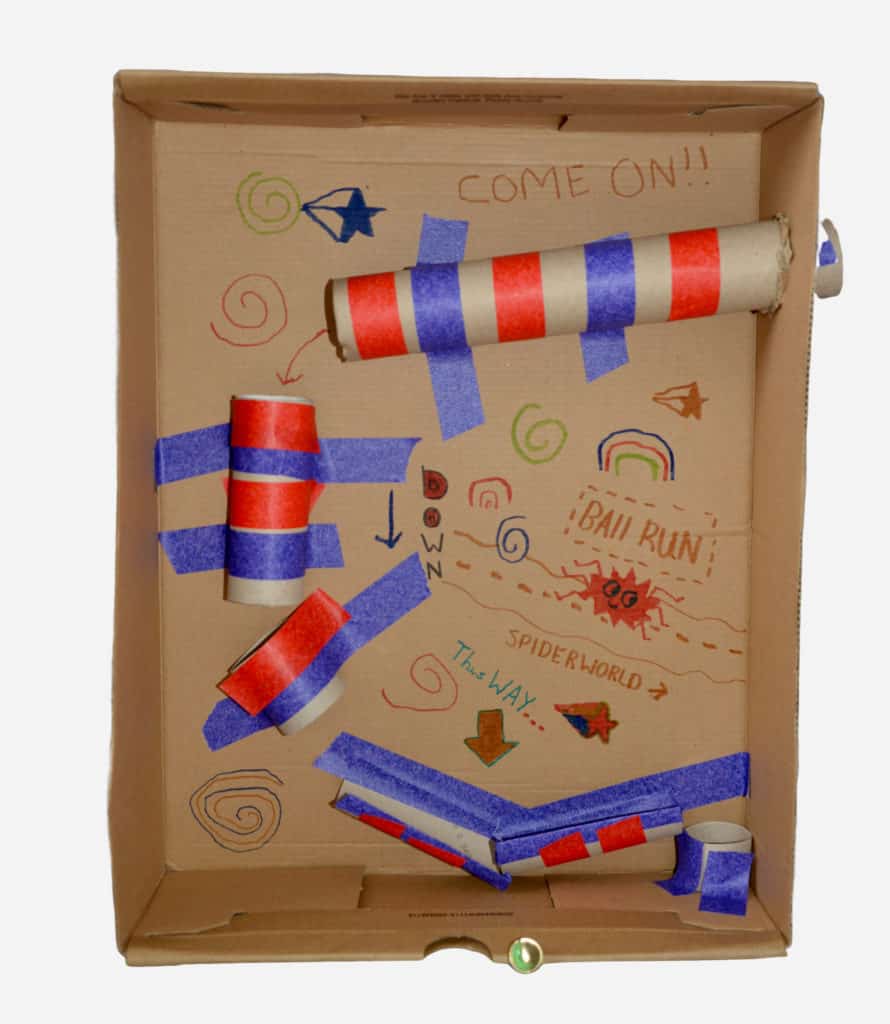 Recycled Marble Run on a Wall
Remember to only build this one if you've asked a parent and are using masking tape!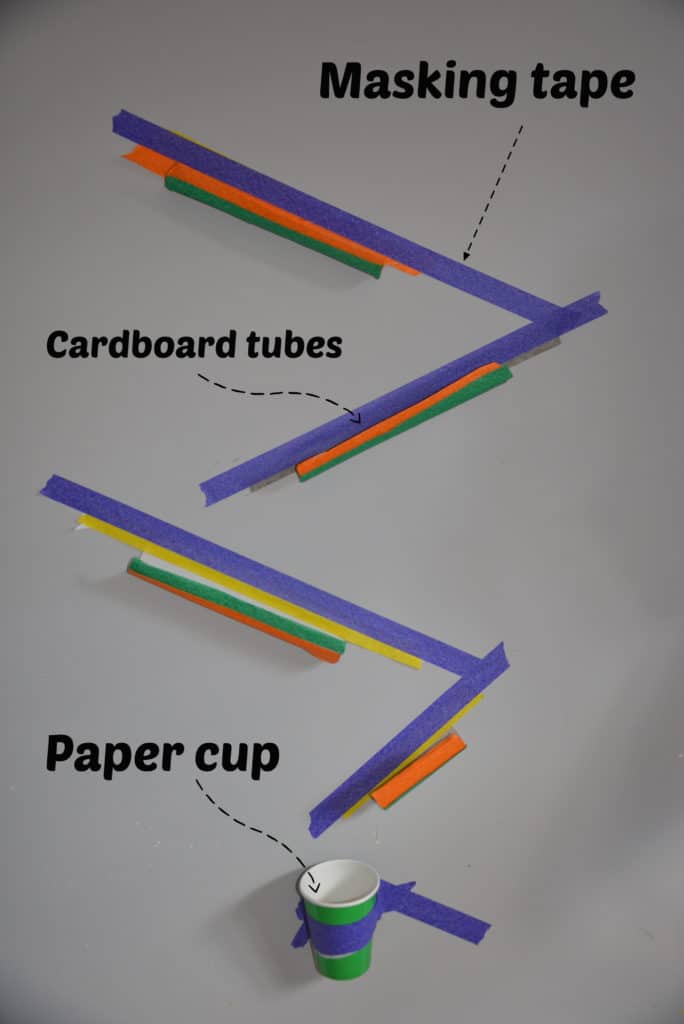 More Ideas
Frugal Fun for Boys and Girls has an awesome craft stick marble run.
If you'd rather a shop bought marble run, we love our Quadrilla Marble Run.
Top Tips
Cut tubes in half so you have twice as many.
Use yoghurt pots, small boxes or a paper cup to catch the marble in at the end.
Make it a challenge
Can you get the ball to go up instead of down?
Challenge a friend to see who can make the fastest or slowest version.
Slow the marble down by adding some friction, this could be velcro or rough paper attached to the inside of a tube.
Try the marble run challenge on the James Dyson website. There's a fantastic video talking about the engineering behind marble runs to watch too.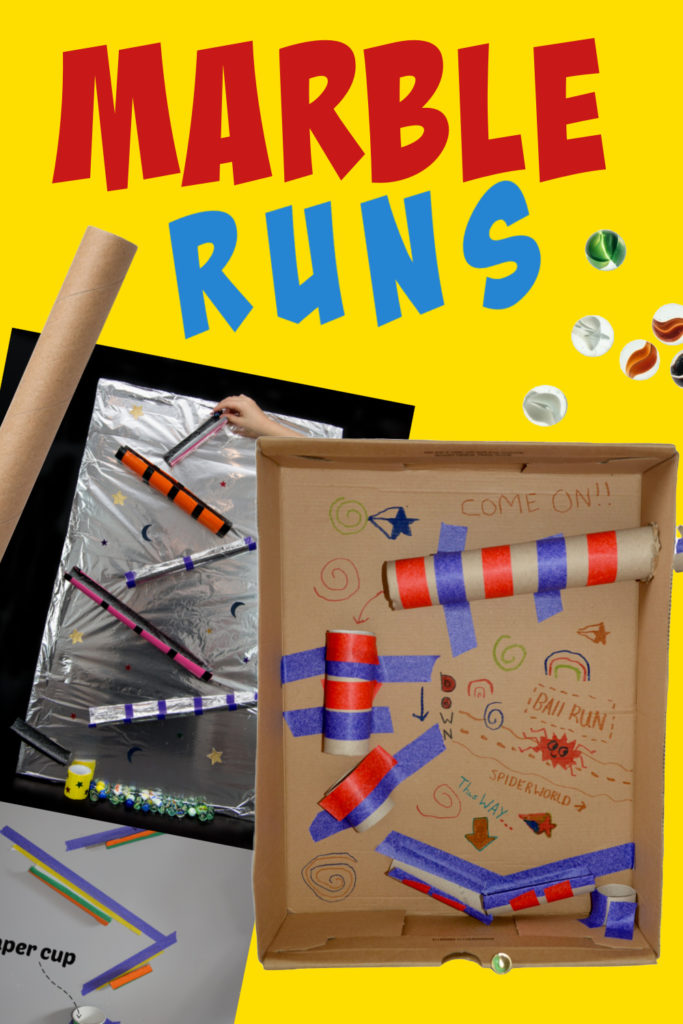 Last Updated on February 11, 2022 by Emma Vanstone