These science experiments you can do with a bottle are great for home or school, can be used over and over again and even recycled afterwards!
Make rockets, lava lamps and even a drinks dispenser that actually works! Have a rocket race, find out who can make the longest bubbly snake and discover how much rainfall you have where you live.
Raid your recycle bin and start creating!
Science experiments using a plastic bottle
Squeezy Bottle Rocket
These squeezy bottle rockets are a brilliant introduction to forces, in particular Newton's Third Law of motion. Squeeze the bottle and watch the rocket fly.
Make A Model Lung
This model of a lung uses the top section of a plastic bottle to demonstrate how lungs work.
Collapse a bottle
Find out how to collapse a bottle using air pressure. All you need for this activity is an empty plastic bottle and some hot water.
Easy Bubble Snake
Bubble snakes are great fun and only need a plastic bottle, elastic band, small piece of material and bubble mix! Simply blow down the bottle to create a long bubble snake!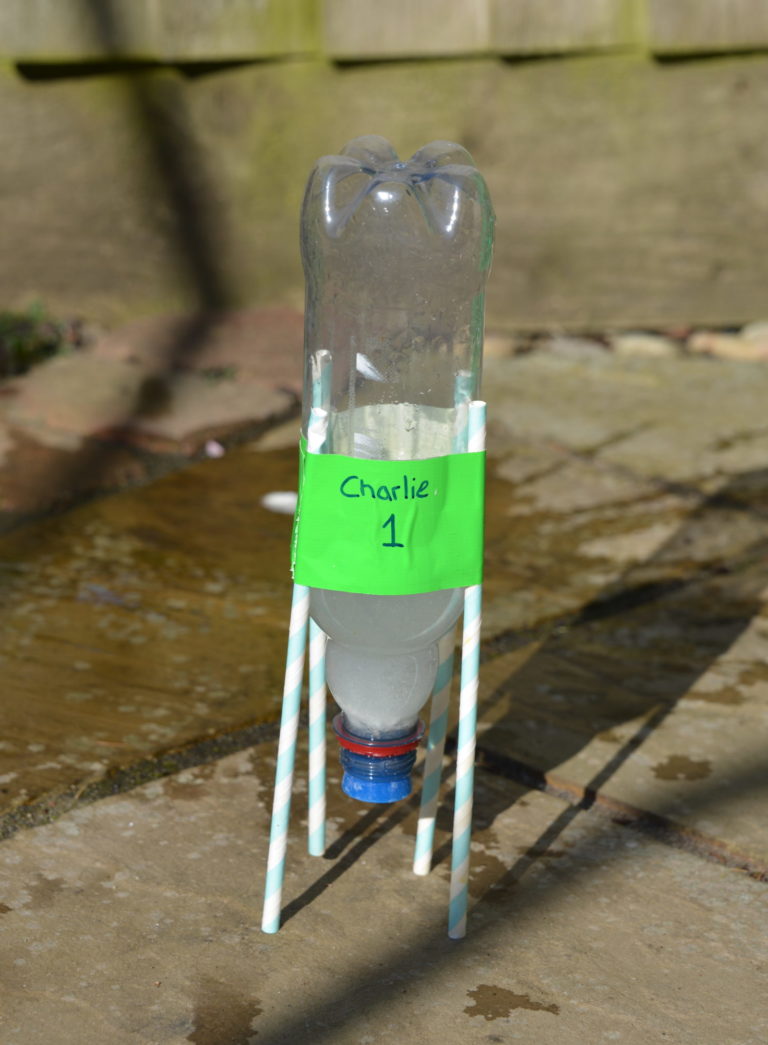 Baking Soda Rocket
This mini rocket is powered by baking soda and vinegar. It's not quite as explosive as the water powered version, but still a great space themed science experiment and fun way to learn about forces.
Water Powered Bottle Rocket
Use a large bottle to make a water powered bottle rocket. This is a brilliant outdoor science and engineering activity.
DIY Drinks Dispenser
This easy DIY drinks dispenser is super simple and great for learning about air pressure with a practical use as well!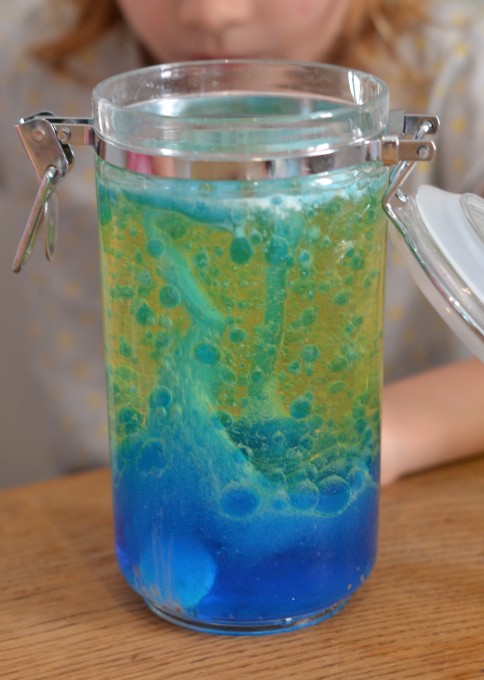 Fizzy Lava Lamp
I've always used glass or plastic jars to make a lava lamp, but they work just as well in a bottle! All you need is oil, water, food colouring and an effervescent tablet.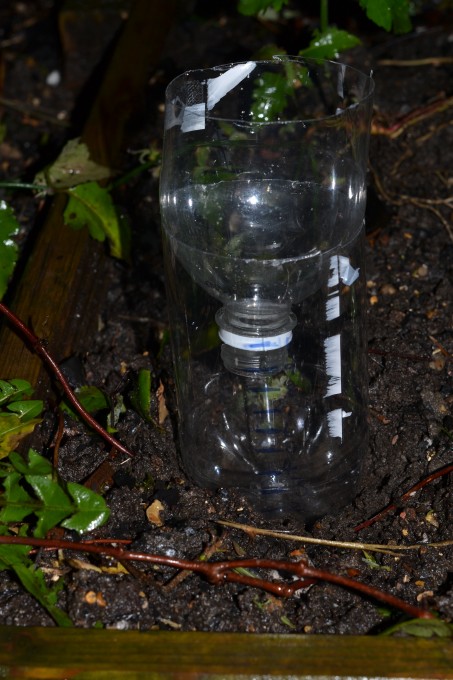 Easy Rain Gauge
Did you know you can make a rain gauge from a plastic bottle? Just cut off the top and place it inside the remainder of the bottle upside down! Record the rainfall each day and find the average at the end of every month.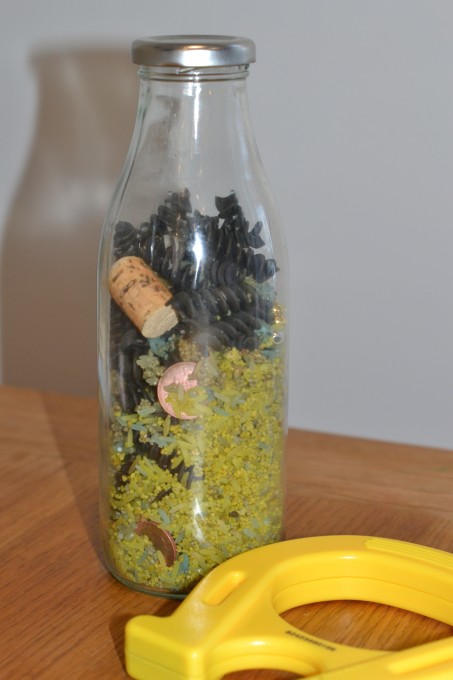 Magnet Sensory Bottle
Make a fun magnet sensory bottle. All you need is a few items that are attracted to a magnet and some coloured rice or pasta to act as decoration.
Can you think of any more science experiments you can do with a bottle for us?
Tea in the Wild has some gorgeous weather sensory bottles.
Use a plastic bottle to blow up a balloon without touching it!
Learn about the Bernoulli principle with a plastic bottle and a ball of scrunched up paper.
If you liked these activities you might also like my experiments you can do with just paper!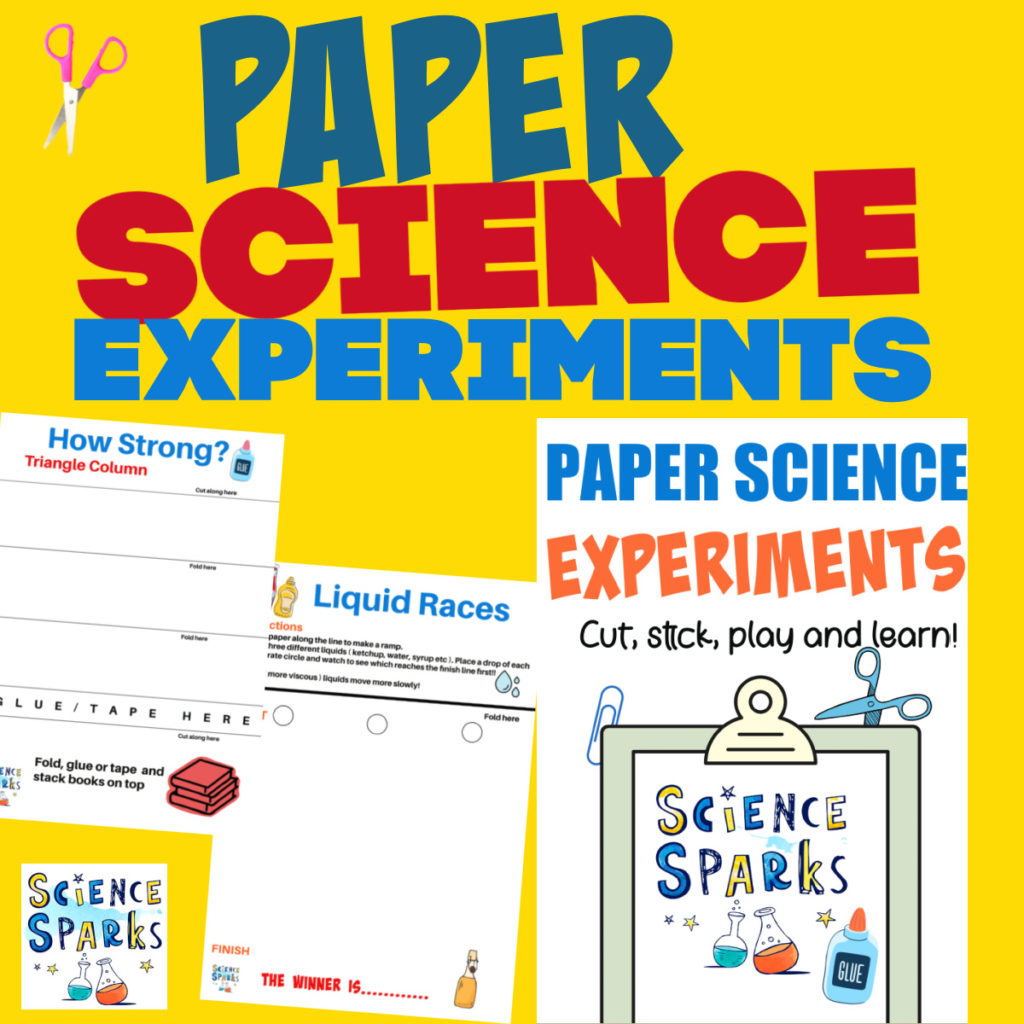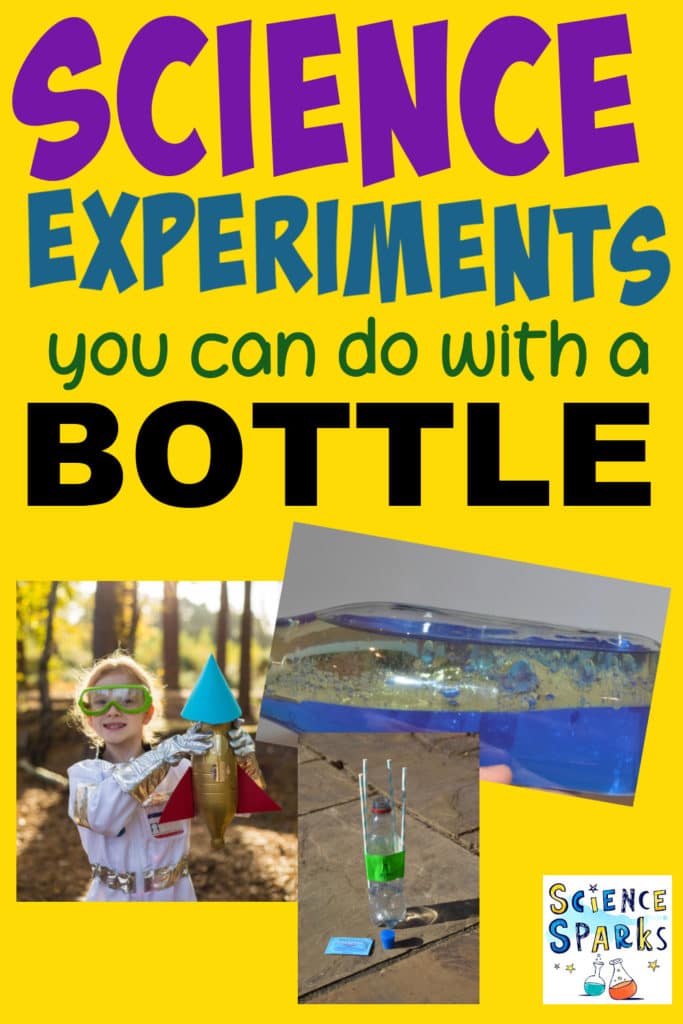 Last Updated on April 11, 2023 by Emma Vanstone