Villages Nature® Paris is a new holiday village just 32km from Paris which opened in September 2017. I knew my children would love all the activities that are on offer and it appealed to me as it really embraces sustainable tourism and tries to minimise its ecological footprint, which is so important these days.
I love a holiday where we can all learn something new and Villages Nature® Paris definitely offers plenty of opportunity for that. The list of available activities is huge with everything from den building to looking after animals.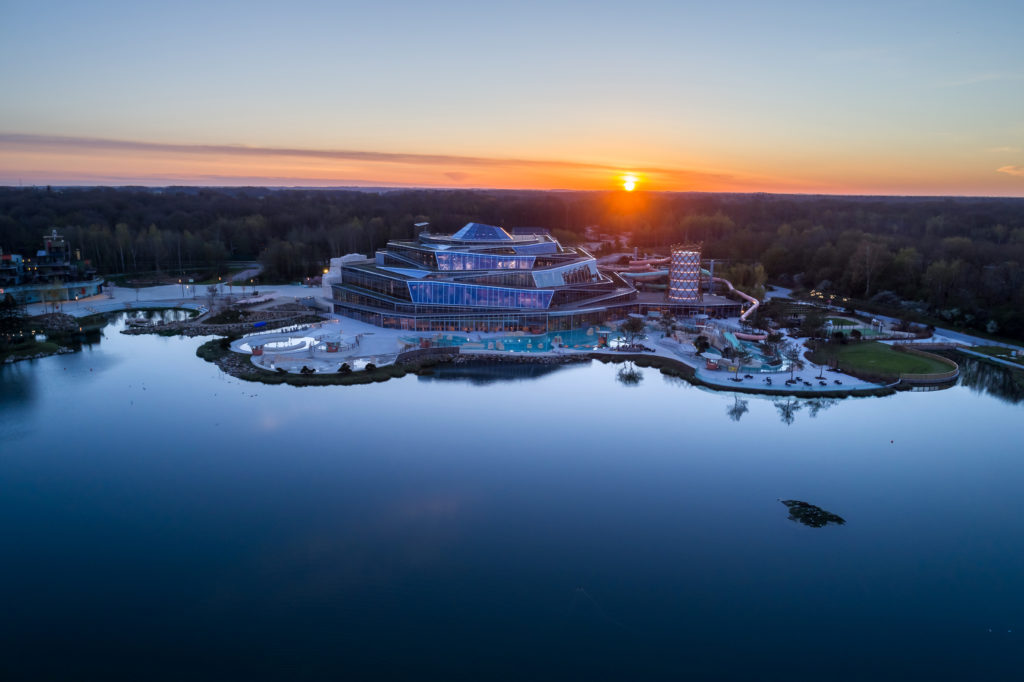 Image Copyright Tom Hurks
What is Villages Nature® Paris?
The unique park contains five immersive worlds with the aim of making guests feel at one with nature and offering a complete change of scene to help them reconnect with the things that truly matter. Let's face it we all need a break from time to time and I can't think of anywhere better to wind down for a few days.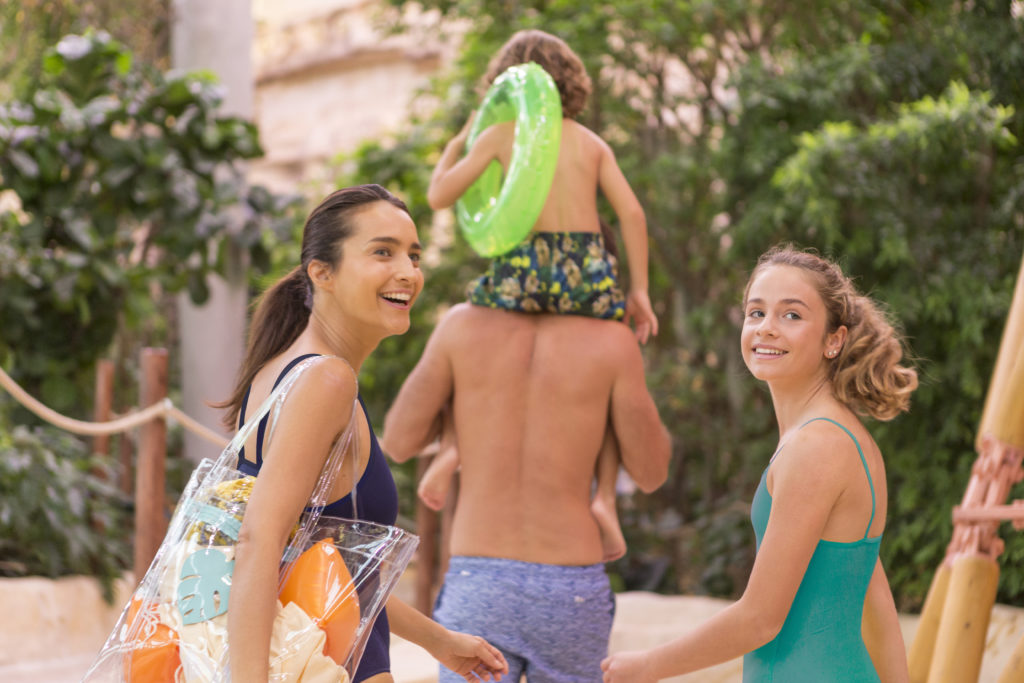 Copyright Cécil MATHIEU
The Five Worlds
The Aqualagon®
Like most children, mine were most excited about the water park. It didn't disappoint. It's also the biggest water park in Europe to be heated entirely with geothermal energy! We loved swimming from the warm indoor area to the freezing cold ( the air, not water ) outdoor part. It was really refreshing and definitely woke us up for the day!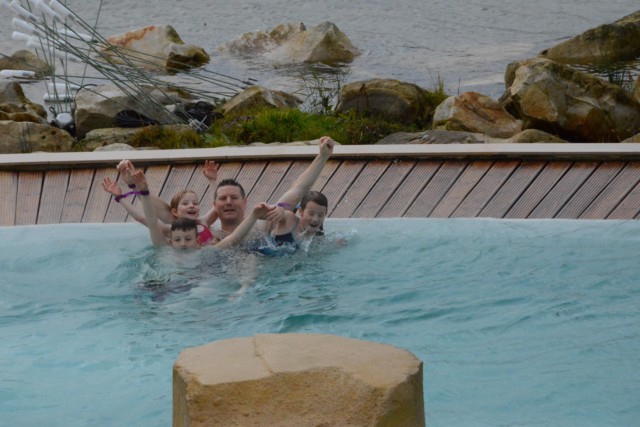 The slides were amazing! We especially loved the one with a vertical drop down a chute! If you'd rather relax there are a couple of hot tubs and more leisurely slides as well as a wave pool.
My 3 big children would've happily spent all day in here!
BelleVie Farm
The weather was very poor during our visit, it pretty much rained the whole time, so we didn't see the outdoor areas at their best, but BelleVie Farm was still a great place to hang out and I can imagine would be even better in the summer months. The farm themed soft play was one of the best I've ever seen and the cafe to the side perfect for a special treat and long leisurely meal. I can definitely recommend the crepes and coffee.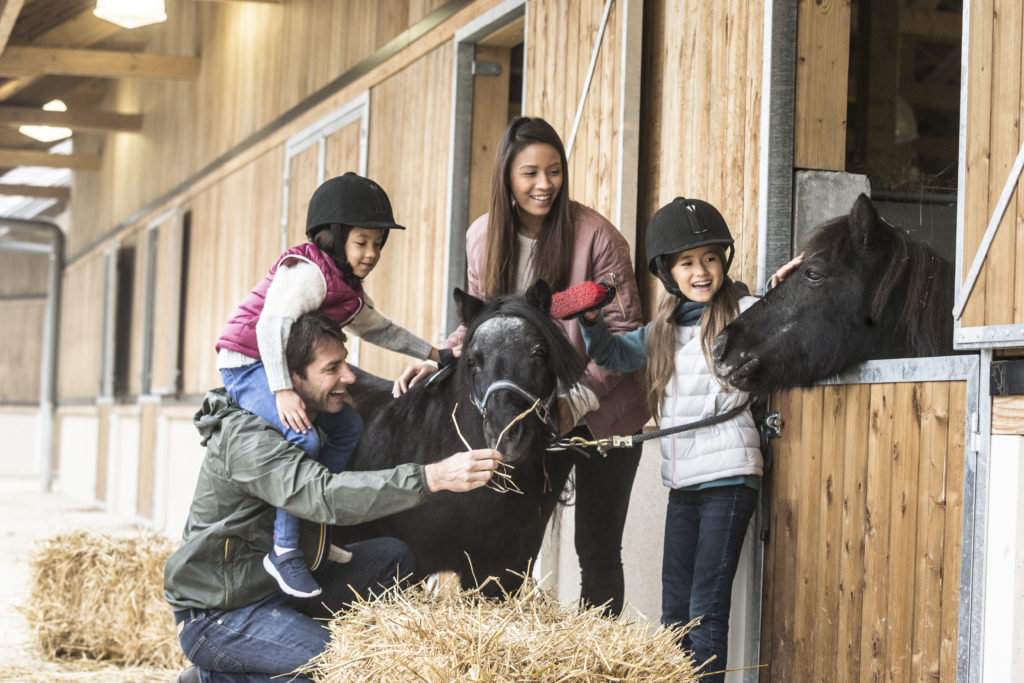 Copyright Cécil MATHIEU
BelleVie is a working farm where guests can participate in daily workshops such as making bread and butter, learn how to look after farm animals and children can even ride through the surrounding forest at Pony Club.
There is an extra cost for some of the workshops, but don't they all look amazing??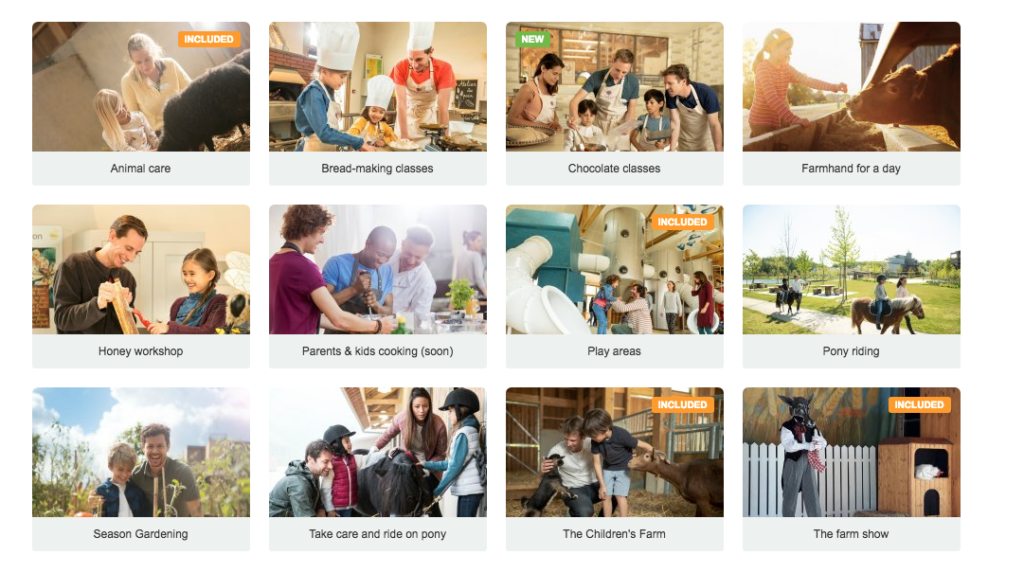 Extraordinary Gardens
The Extraordinary Gardens are beautiful with four gardens that represent the four Greek elements – water, fire, earth and air. They are just beautiful, and most definitely worth a visit.
There are a series of games in the gardens to teach children about the earth, air, fire and water themes ( you know we love hands on learning ) and you can also meet with the gardeners to find out how they make the gardens to incredible.
Forest of Legends
The Forest of Legends playground is amazing too, full of hiding places, hanging nests, rope bridges and den building areas.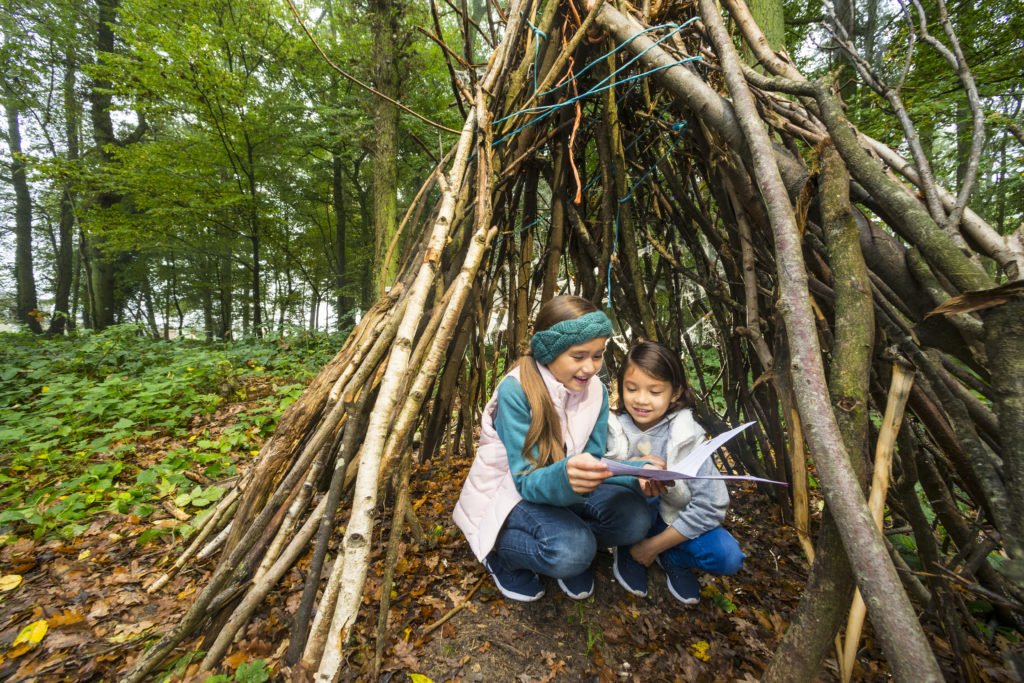 Copyright Cécil MATHIEU
I think the selection of activities here are my favourite! I'd love to do all of them!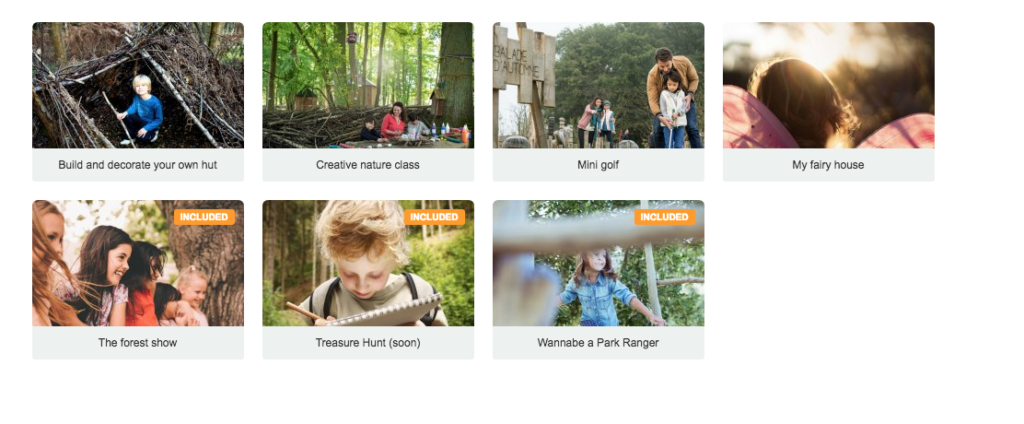 What else is on offer
There are a huge amount of extra activities available at Villages Nature Paris. Guests can pootle about the lake on pedaloes and boats, try stand-up paddle boarding, beach volleyball, attempt a parkour adventure or even take a Segway out. The list is almost endless!
Unfortunately not everything was open during our visit, but in summer we would've bounced from activity to activity all day long. It's defintiely a fantastic location for active kids and as a parent you can either sit back and watch the kids have fun or jump in and join them!
For more information about Villages Nature® Paris and to book, check out www.villagesnatureparis.co.uk
Thank you to Villages Nature® Paris for inviting us to stay.
Last Updated on August 31, 2018 by Emma Vanstone