One of our most popular posts is this great collection of Fairy Tale science activities, so when the lovely Mrs Mactivity asked if we'd like her to create some resources to sit alongside them we said YES!
Next time you design a raft for the Three Billy Goat's Gruff, Grow a Bean for Jack, make a candy house for the Hansel and Gretel or  a bridge for The Gingerbread Man don't forget to use these too!
Click on the image below to download.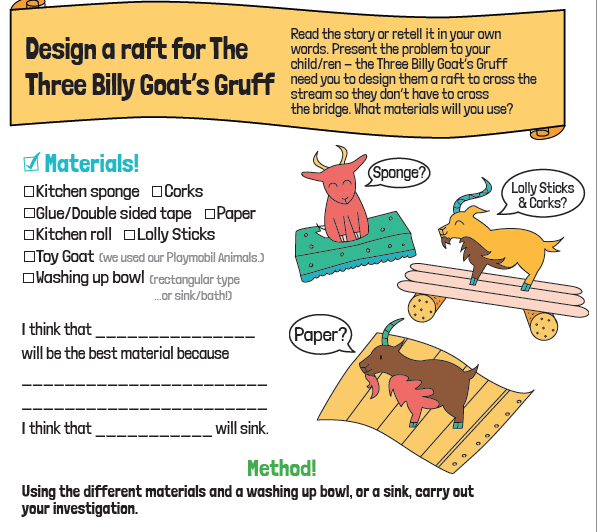 If you'd like some fantastic FREE Christmas colouring printables head over to the Mrs Mactivity Facebook page and send her a message. We think they're great and can't wait to see what else she'll have on offer when the website launches.