The lovely people at Lottie Dolls recently sent us Always Artsy Lottie and the new Astro Adventure and Bee Yourself outfit sets which are all perfect for my girls' who love anything creative or to do with animals or space.
If you haven't come across Lottie before she's a very cute, dinky doll with a child like figure. She can stand up, has bendable arms and legs making her easy to dress and lovely soft, easily brushable hair. I love the ethos behind Lottie, she's not about jewellery and high heels, but wears clothes like real children and is a very positive role model.

My 8 year old daughter loves arts and crafts so Always Artsy Lottie is the perfect doll for her. The first thing she did after opening the box was create an art studio for Lottie. What do you think? The coat is from Autumn Leaves Lottie, but seemed the perfect thing to hang from a coat hook.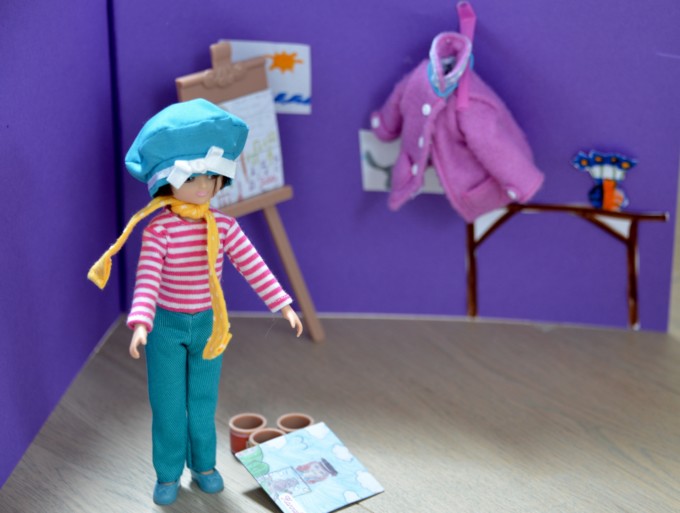 We've made rocket mice recently, so as soon as Hannah saw the Astro Adventure Outfit set she created a space ship for her newly dressed Astronaut Lottie doll. If you'd like to make your very own rocket mouse they are super easy to make and a SO much fun. All you need is a clean, empty milk carton and a paper cone to go on the top as a rocket. Place the rocket onto the milk carton and squeeze the carton hard. The rocket will shoot up into the air. We also used the opportunity to chat about female astronauts.
You could experiment using different sizes of milk cartons and by changing the size and shape of your rocket to see how it affects how the rocket flies.
Extension tasks
Can you think of a way to measure how high the rocket goes and how far it travels?
What do you think would happen if you used card instead of paper?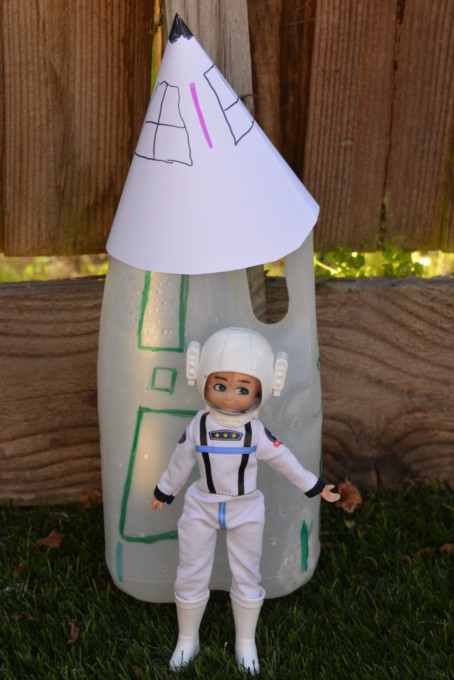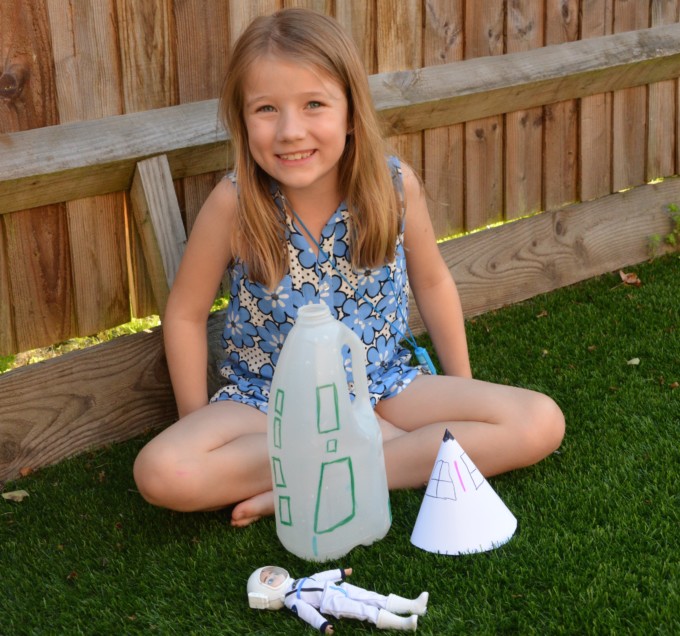 Last Updated on September 9, 2022 by Emma Vanstone