Today we're looking at materials which absorb water, in particular sponges. Can you make some predictions first based on your knowledge of the materials being used, and can you design a table to record your results?
Definition of Absorb
Take in or soak up (energy or a liquid or other substance) by chemical or physical action.
Examples are a sponge absorbing a liquid or a car absorbing the shock of an impact.
Simple Absorbing Investigation
What you need:
Absorbent materials, such as sponges and wash cloths.
Non absorbent materials, such as plastic blocks or pencils.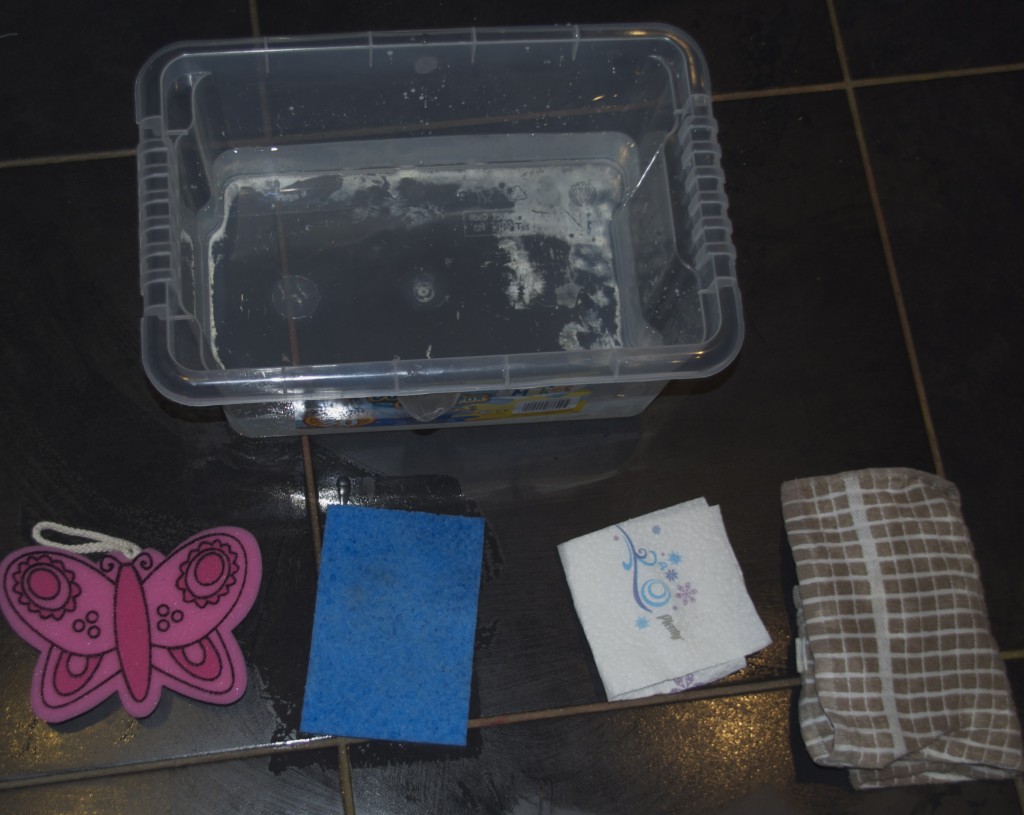 Instructions
Place the sponge in the water first to demonstrate how it absorbs the water. Does a dry sponge absorb better than a wet sponge? Can you hold the wet sponge up in the air without the water escaping?
Try the washcloth and show how it does absorb some water, but cannot retain most of it.
Place the plastic blocks and other non absorbant materials in the water and see what happens.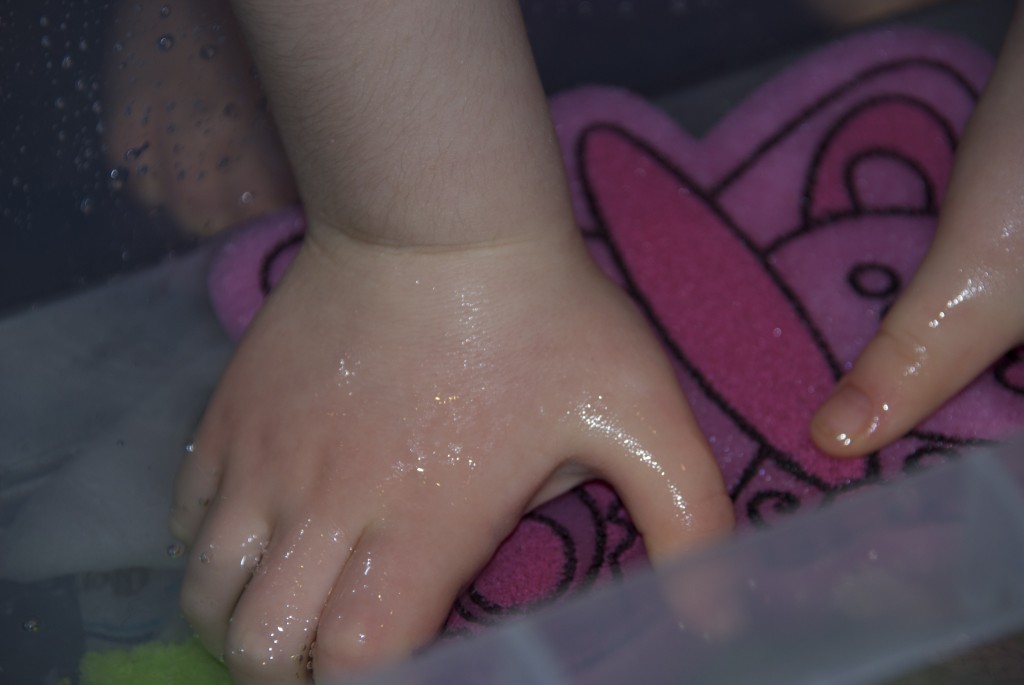 Why do sponges absorb water?
Sponges are made of loose fibers with lots of space between them. The holes between the sponge fibers absorb the water, and so the sponge material swells up with water. This stops the water coming out of the sponge when you lift it out of the water. When you squeeze the sponge you are forcing the water out of the holes in the sponge.
A damp sponge will absorb more water than a dry sponge as water molecules are highly attracted to one another.
What items would you use for an investigation like this?
More Absorbing Experiments for Kids
Little Bins for Little Hands has an investigation where they find out which materials absorb water.
This dinosaur waterproofing investigation is another fun way to find out which materials absorb water, although the idea here is to find materials which repel water instead!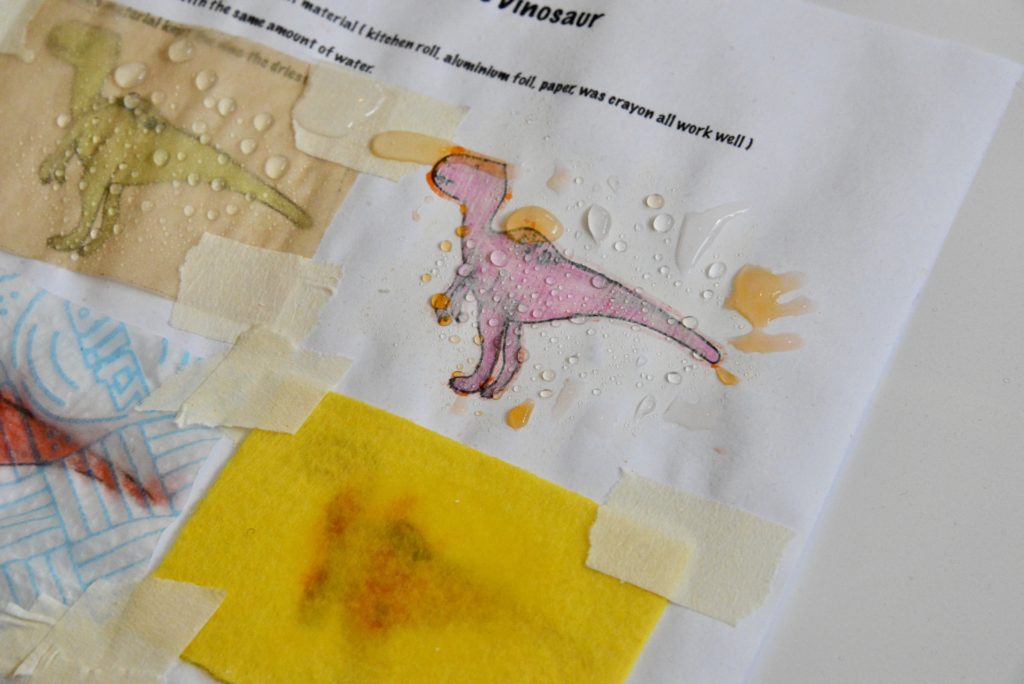 Find out which materials absorb oil in this water clean up activity.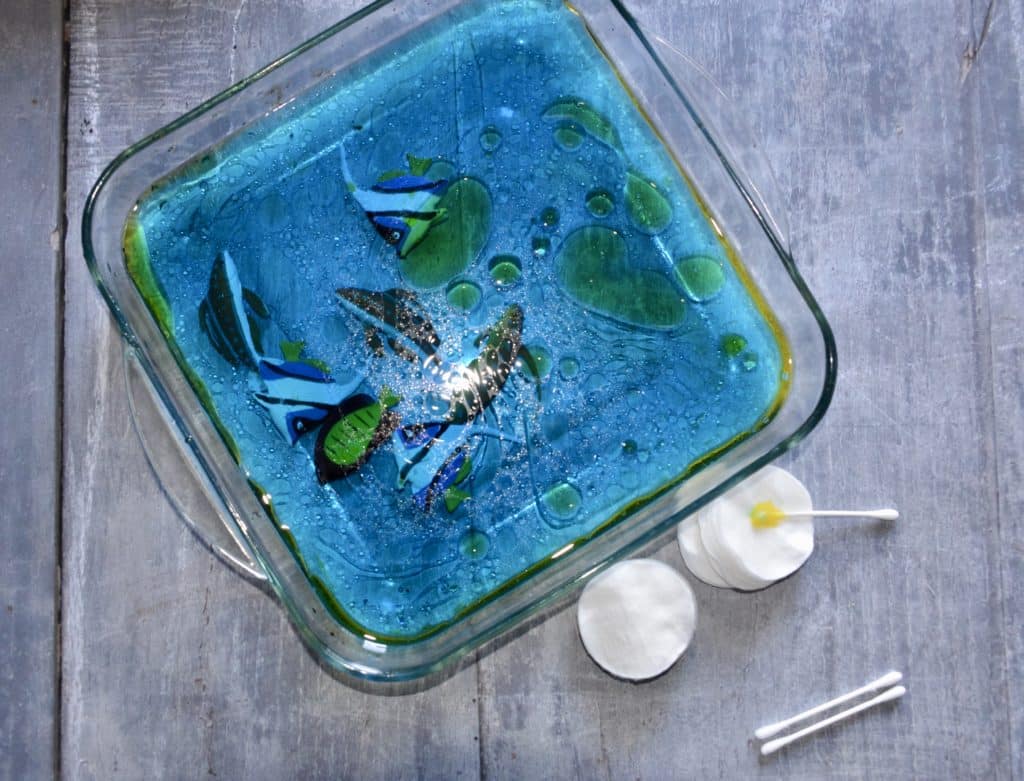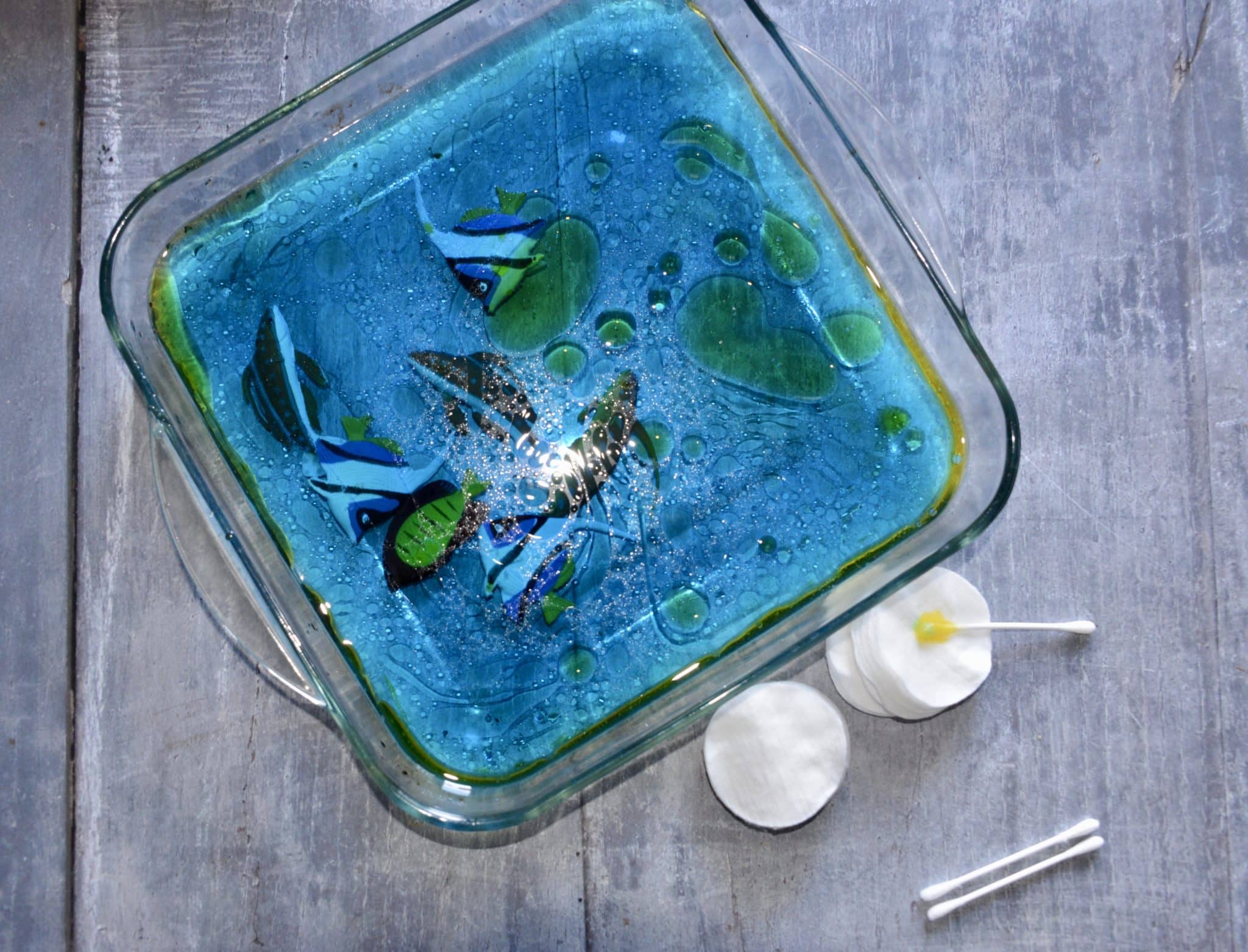 Set up a washing line of pants ( Aliens LOVE Underpants style ) and find out which material absorbs the most water.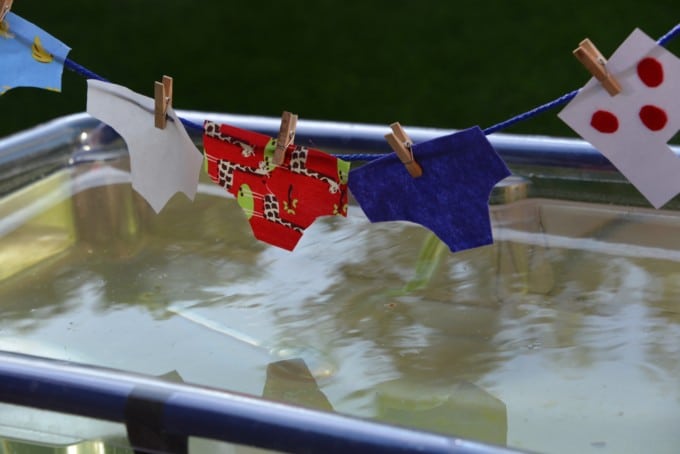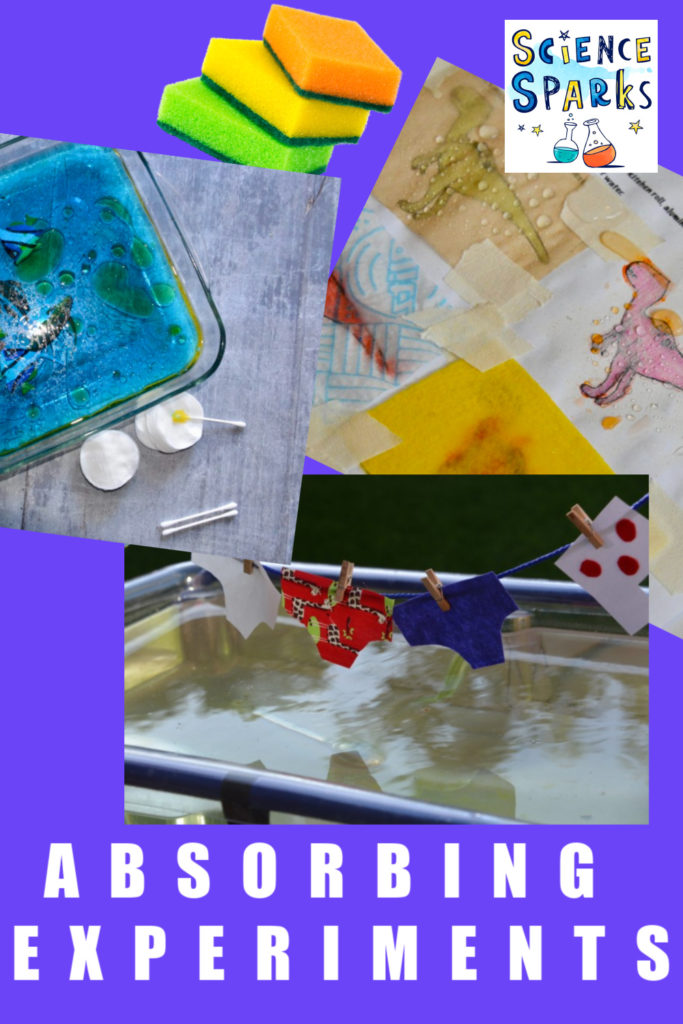 Last Updated on June 14, 2020 by Emma Vanstone