I've been admiring water walls on Pinterest for months now, and finally got around to making one of our own.
What do you think? We had a very brave little Z ready to get showered, luckily the umbrella saved him.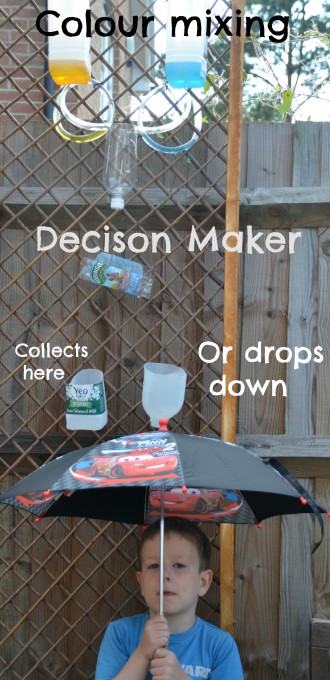 We drilled a hole in the milk cartons at the top and pushed the tubing through. The water from these then collected in the bottle underneath. We left the lid on the bottle to let the colours mix.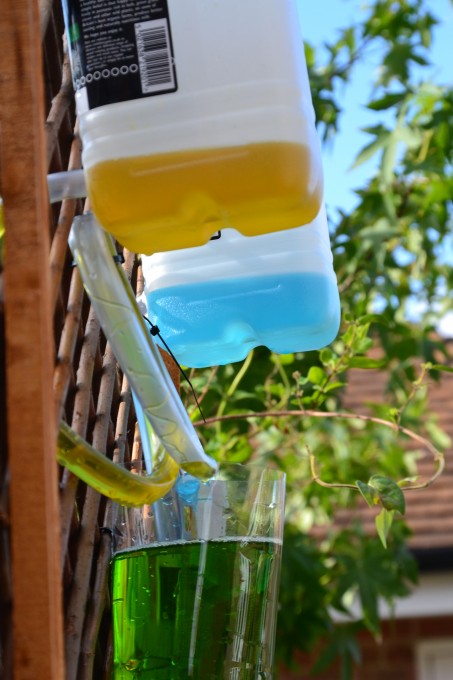 This part worked really well!
The next section involved what we called the 'decision maker'. It could tilt either way depending how the water fell, so it either collected nicely in a container or spilled all over the person below.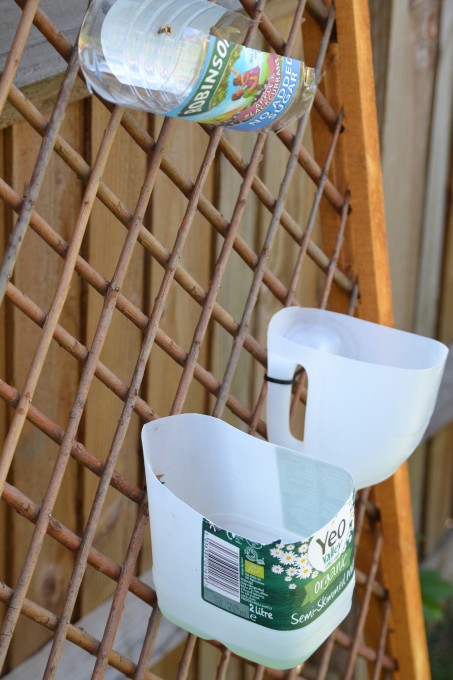 What do you think? Have you ever made a water wall? We'd love to see it if you have.
For more information about the construction see here.
You can week 3 of Spectacular Summer Science here.