We've made lolly stick chain reactions, Easter egg chain reactions and now we have a GIANT chain reaction.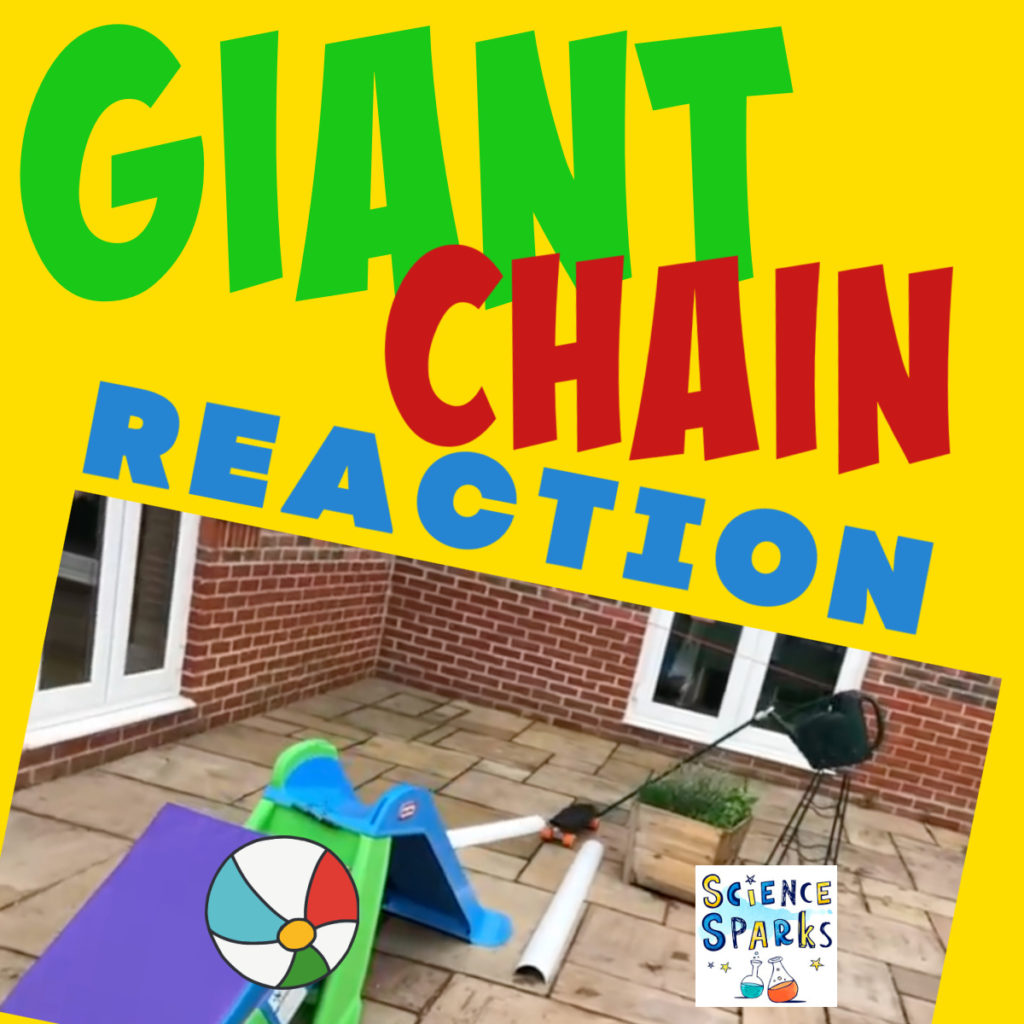 We actually made this a few years ago, but when I looked for the post today I couldn't find it, so there's no photos just this video.
Simply grab a ball ( any size ) and some other bits and pieces and off you go!
Slides, half pipes, skateboards and buckets all work really well!
It was a brilliant outdoor family activity perfect for a summers day!
If you'd rather a smaller version take a look at our Rube Goldberg machine, which includes a fan and a toy car with a needle attached to pop a balloon.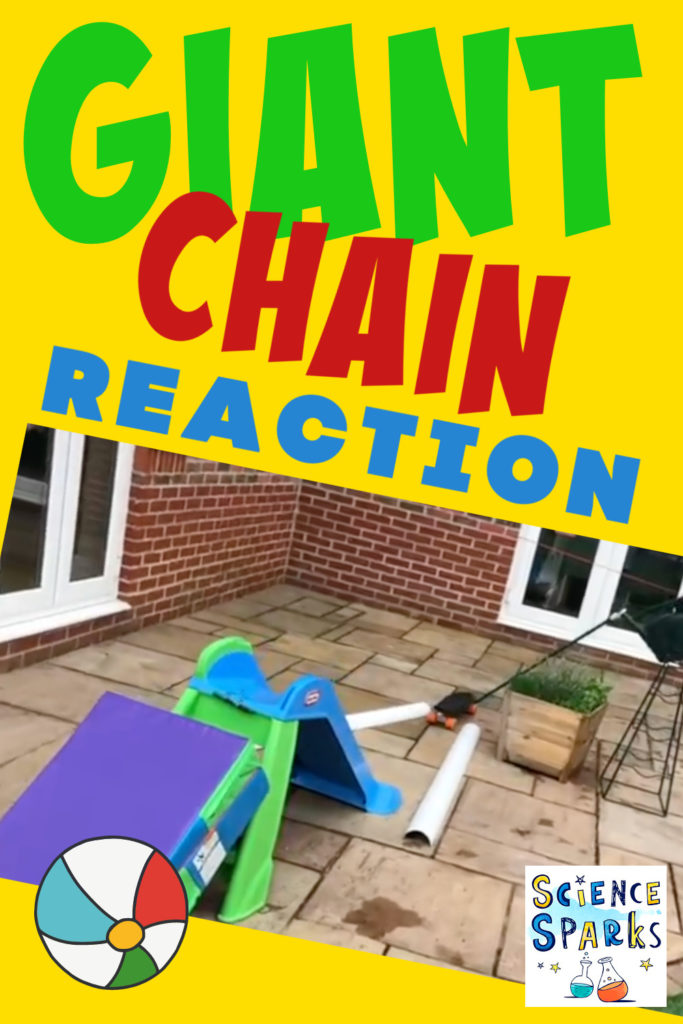 Don't forget to check out our mini Rube Goldberg Machine too!
Last Updated on June 3, 2021 by Emma Vanstone