Do you know how many feet tall you are ( using your own feet )? This activity is great for preschoolers but could also be extended for older children too.
We investigated by drawing around our own feet, cutting them out and then working out how many of our own feet tall we were.
If you like this activity, you might also enjoy my easy maths games for kids.
How many feet tall are you?
Materials
Paper
Scissors
Pens
Method
Draw around your feet.
Cut out the foot shape.
Lie down and ask another person to see how many of your own feet tall you are.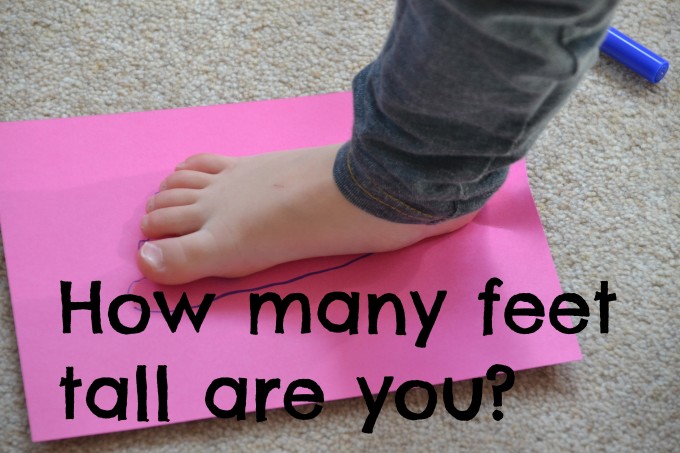 The results were interesting. Me, my husband and the children were all between 6 and 6.5 of our own feet tall.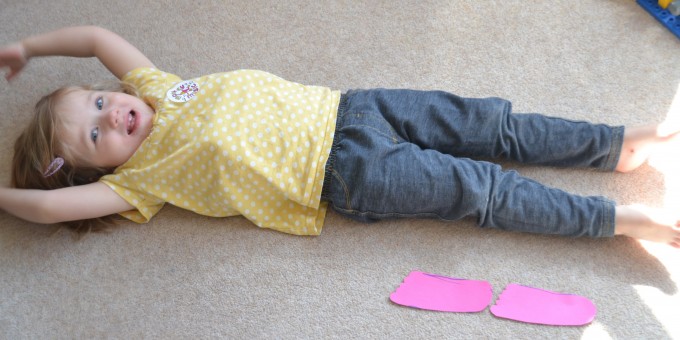 How many of your feet tall are you?
More Ideas
Can you make a table to show the results?
Using our results above, can you predict how many feet tall you will be?
More preschool science experiments
Make bug-filled oobleck, Gruffalo shadow puppets and lots more Julia Donaldson themed science activities.
Grow seeds with toddlers like Playdough to Plato.
We always love setting up an ice excavation. These work really well if you set them out with warm water and some pipettes or small containers.
We love this 'how many drops to fill the dot activity' from Teach Beside ME
Make a messy science exploration station, or try one of our other easy preschool science experiments.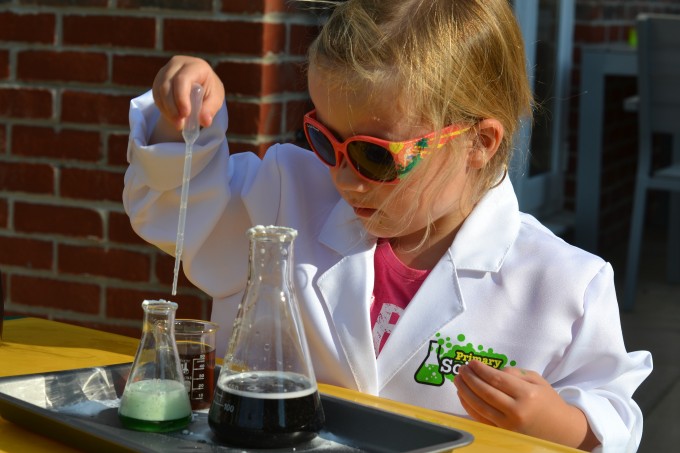 If you've got a little DUPLO fan, I've also got some DUPLO themed science activities and experiments.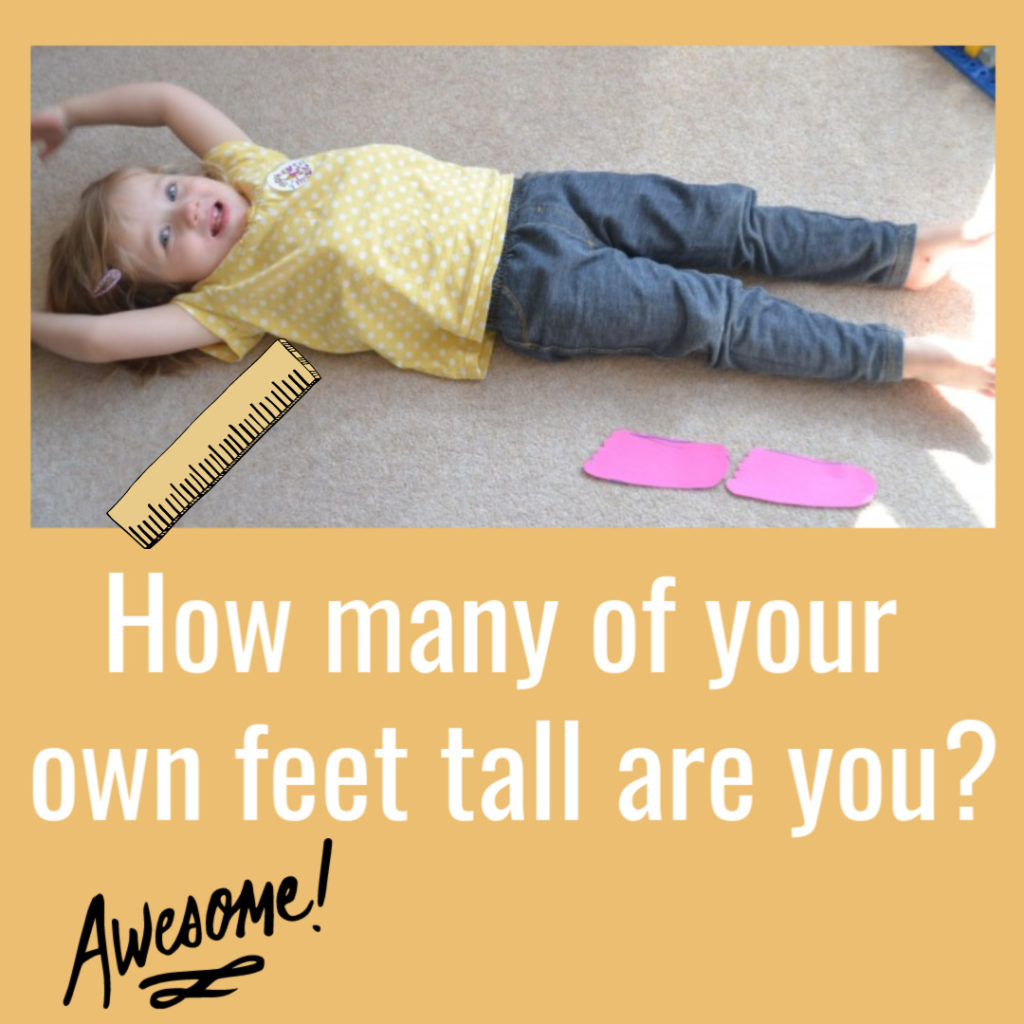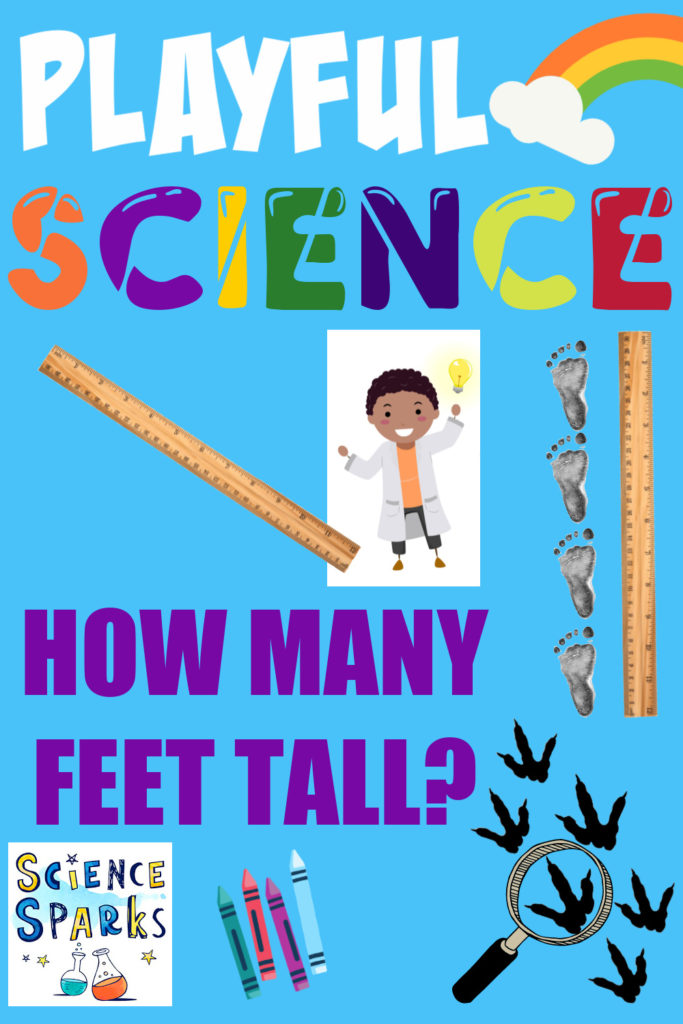 Last Updated on March 7, 2023 by Emma Vanstone