Do you know how many feet tall you are ( using your own feet )? This activity is great for preschoolers but could also be extended for older children.
We investigated by drawing round our own feet, cutting them out and then working out how many tall we were.
How many feet tall are you?
Materials
Paper
Scissors
Pens
Method
Draw around your feet.
Cut out the foot shape.
Lie down and ask another person to see how many of your own feet tall you are.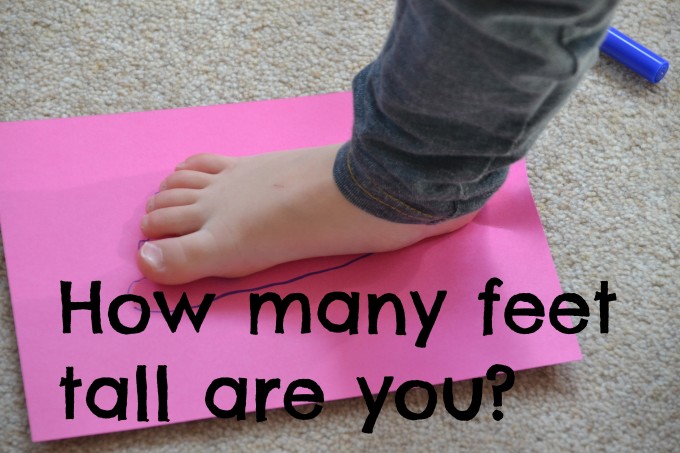 The results were interesting. For myself, my husband and the children we were all between 6 and 6.5 of our own feet tall.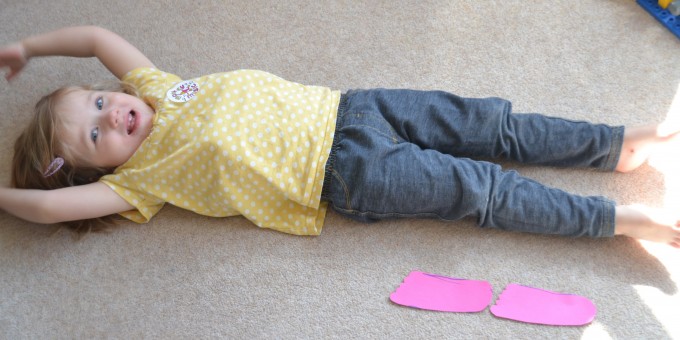 How many of your feet tall are you?
Extension Activity
Can you make a table to show the results?
Using my results above can you predict how many feet tall you will be?
See here for more preschool science.
Make a LEGO Bar Chart