Today I have lots of ideas for preschool science experiments to share. Science isn't just complex experiments for older children. Science is all around us and can be enjoyed and explored by children of all ages. Even just simply encouraging children to touch objects with different textures or observe the world around them is introducing simple scientific concepts that will hopefully inspire a love of science as they grow.
I've compiled a collection of our favourite preschool science experiments, including STEM and STEAM experiments. You'll have the BEST time exploring with your child if you give them a go.
Let us know what you think or if you have any other fun preschool science ideas for us to try.
Easy Preschool Science Experiments
Magic Opening Flowers
These magic opening paper flowers are easy to set up and work brilliantly! All you need is paper, scissors and a tray of water.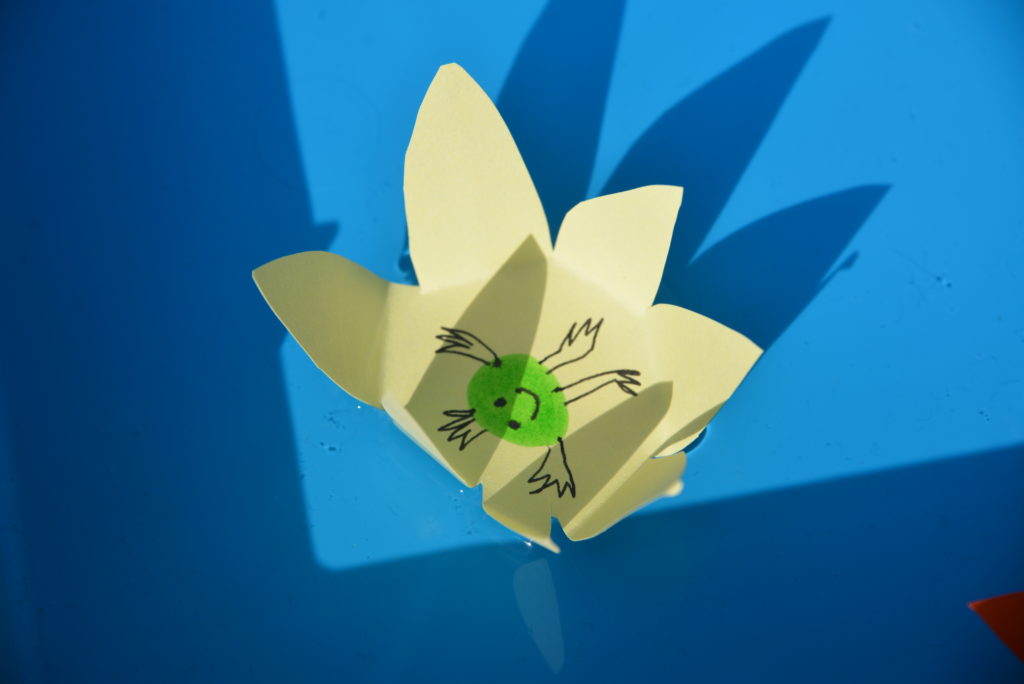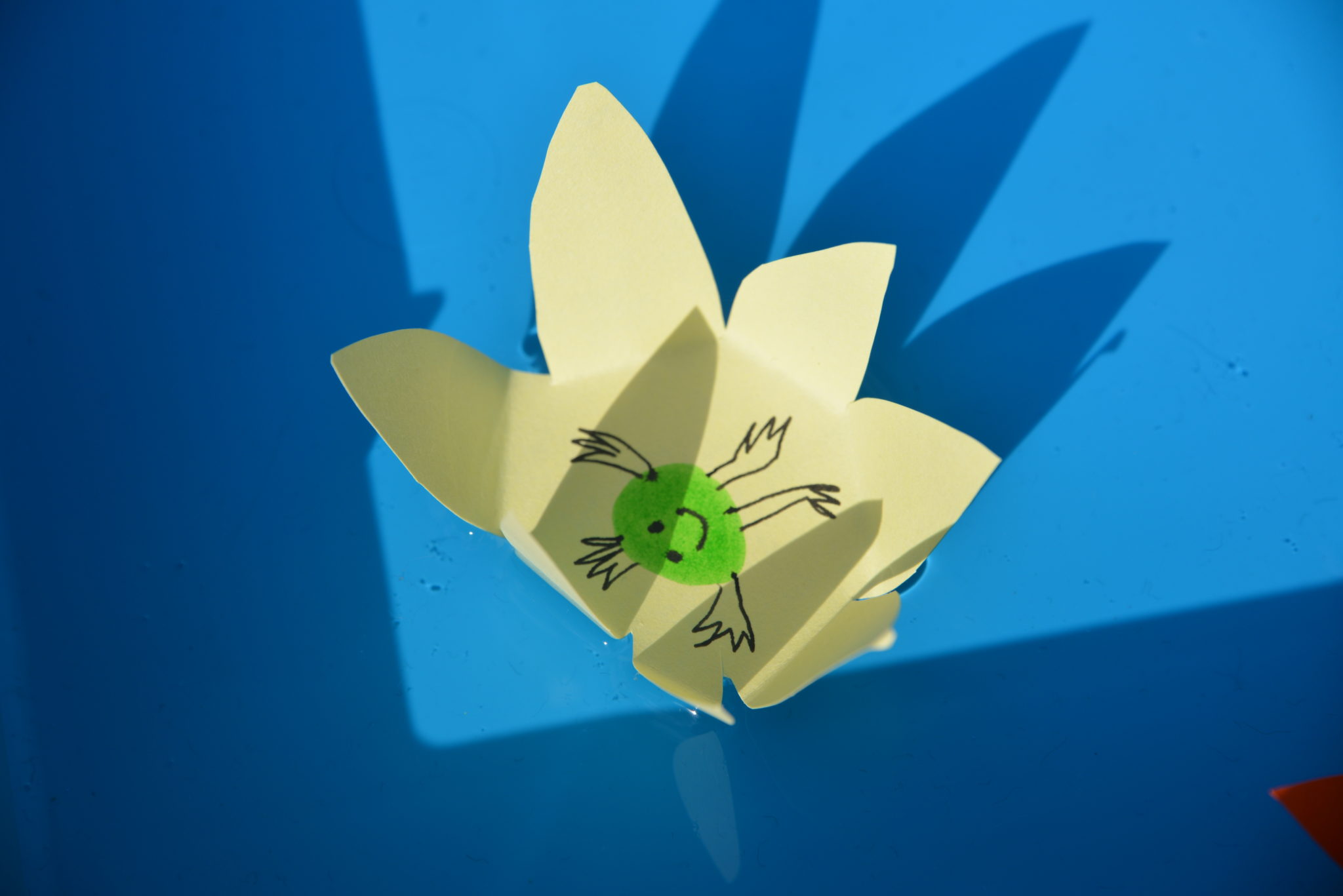 Filter Paper Butterflies
Filter paper butterflies are a lovely creative science activity. Learn a little about chromatography when making the butterfly's wings, and maybe read a book about butterflies and caterpillars once the butterflies are finished. These also make a lovely classroom decoration.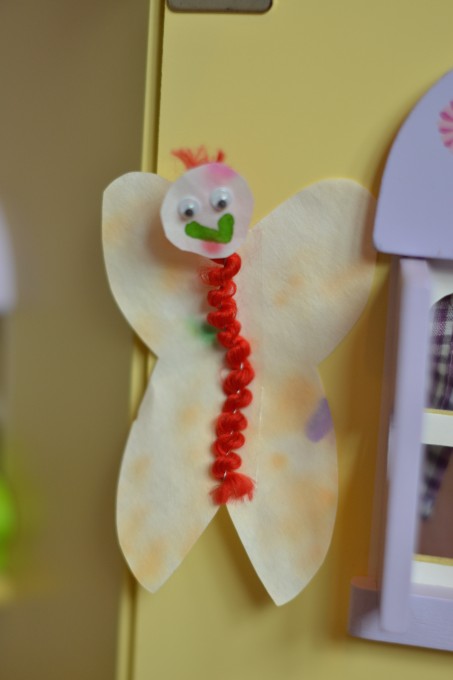 How many feet tall are you?
Work with children to discover how many feet tall they are. If they measure several people, there might be a pattern to spot too!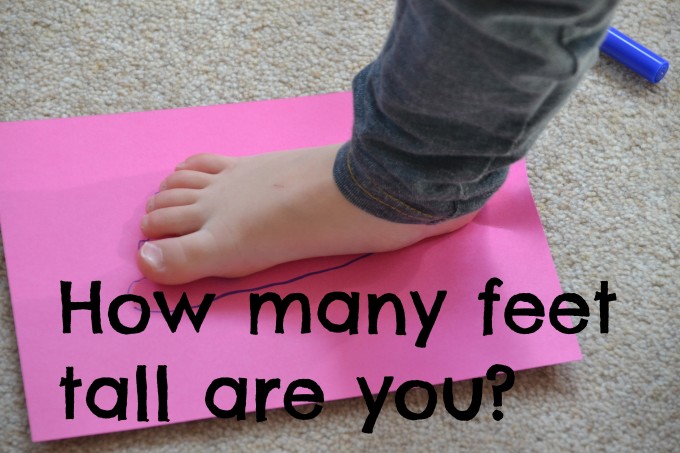 Numeracy at Home/School Box
Explore numbers with a Numeracy at Home box. This simple idea is great when children have spare time or finish a task early!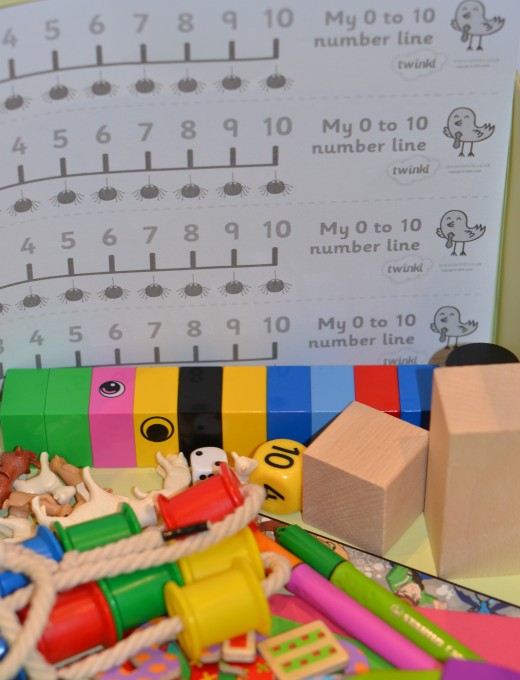 Jumping Frogs – Static Electricity Activity
Learn about static electricity with our jumping frogs
Another fun way to learn about static electricity is to rub a balloon on your hair to make it stand up on end or have a competition to see how many balloons you can stick to the wall at once!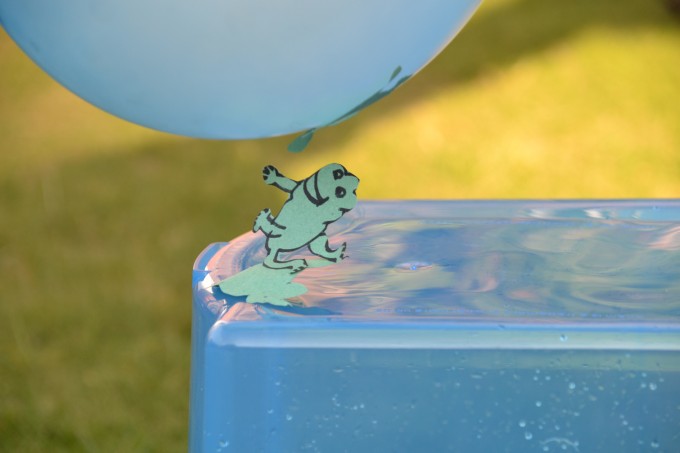 Waterproof Investigations for Preschoolers
Investigate how and why some materials are more waterproof than others with this fun activity using soft toys.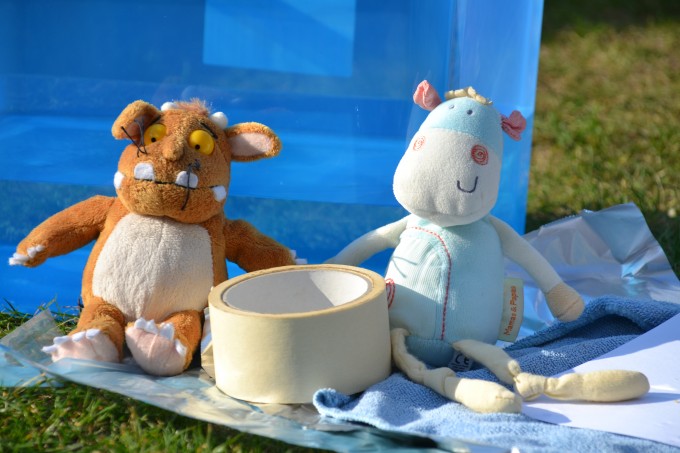 Magnet Maze
We love magnet mazes! These can be made for any theme, and you can also add numbers and letters.
Gruffalo Shadow Puppets
Make a Gruffalo shadow puppet after reading the book. We made a mouse puppet, but anything from the book or more than one puppet would be amazing too.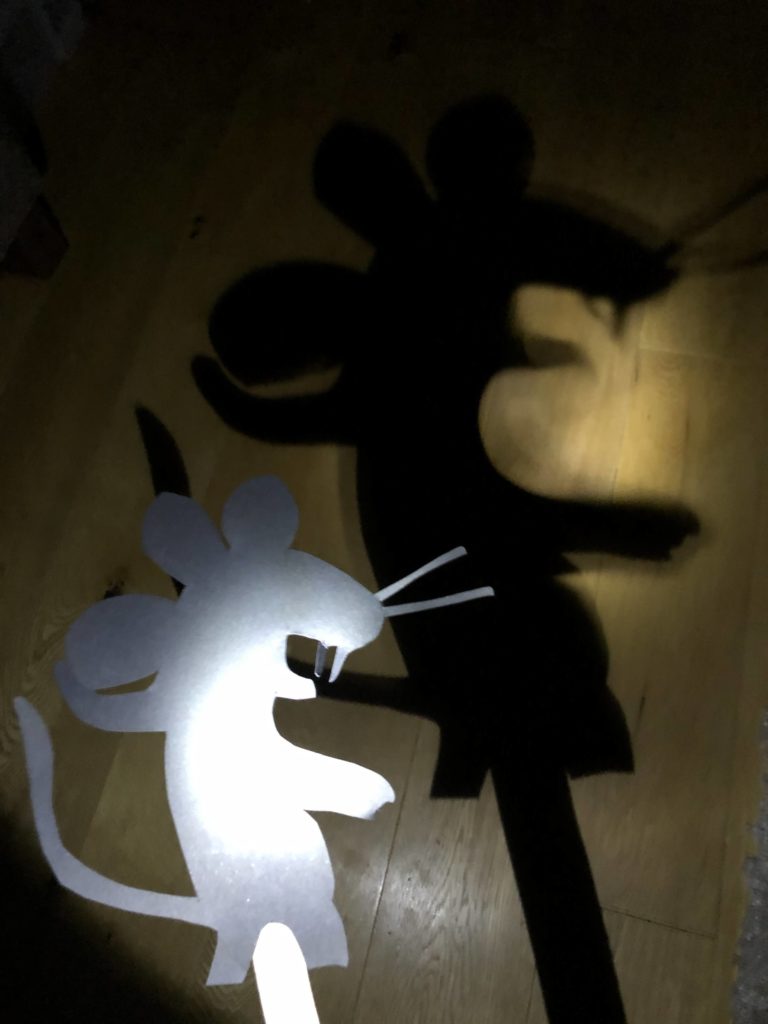 Make a Filter
Ask children to design and make their own filter. We find LEGO or DUPLO makes the perfect mixture to filter.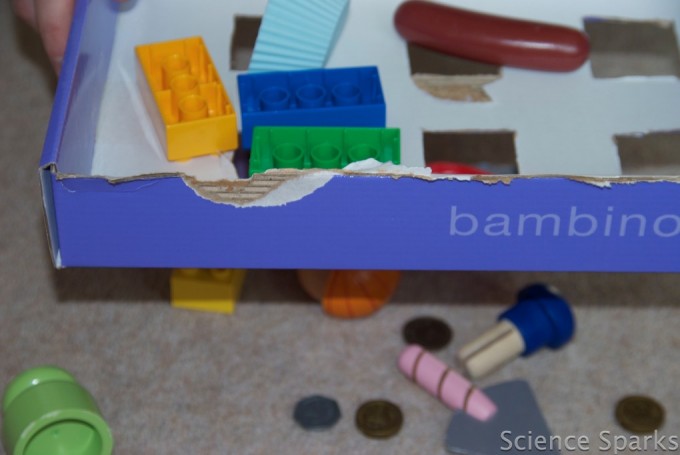 Colour Mixing
There are many fun ways to learn about primary and secondary colours and how they mix. We loved our colour mixing squishy bags and colour mixing with food colouring and water. You could even make a colour mixing water wall.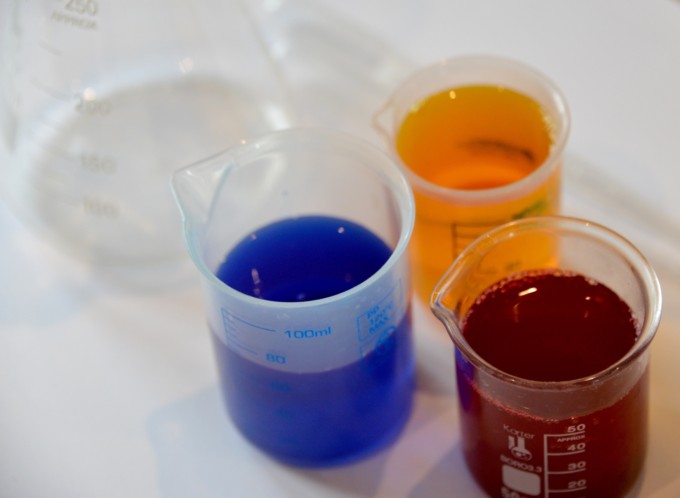 Sort Materials
Set up a Little Mermaid themed sorting tray to sort items by colour, size or material.
Fairy Tale Science Experiments for Preschoolers
Make a raft for the Billy Goats, a house for the Three Little Pigs, witchy potions and lots more great fairy tale preschool science experiments.
Messy Preschool Science Experiments
Our messy science station will surely be a big hit with kids of all ages. Experiment with oil, water, food colouring and baking soda for wonderfully messy science play!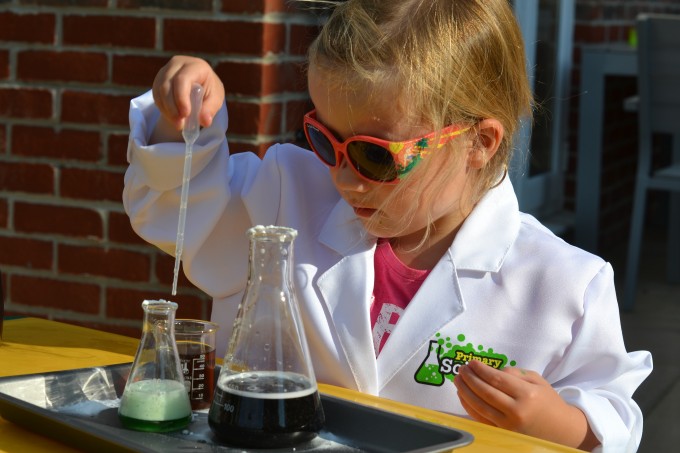 You might also like my collection of superhero science activities!
Can you think of any more science experiments for preschoolers we would like to try? Do let us know if we've missed anything you love.
Follow our Preschool Science Experiments Pinterest board for even more preschool science ideas.
Don't forget we have lots more fun science experiments for kids, so do let us know if you try any and what you like.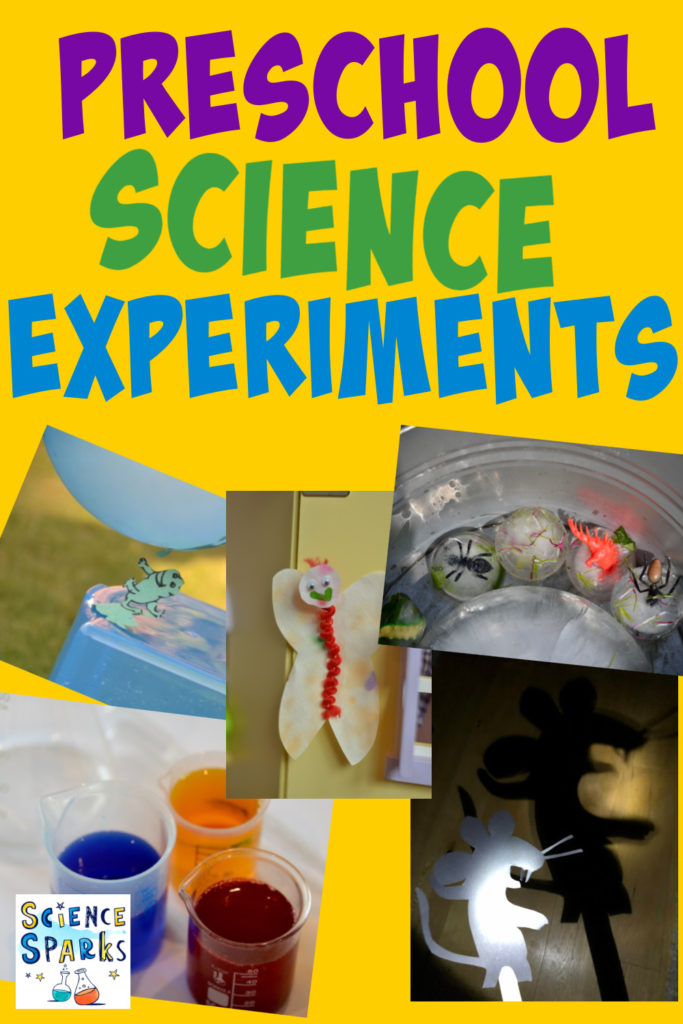 Last Updated on January 13, 2023 by Emma Vanstone