We love making volcanoes especially our snow volcano, but as we've not had much snow recently I've had to start making them again. This method is quite quick and inexpensive and means you can reuse the volcano a few times.
How to make a volcano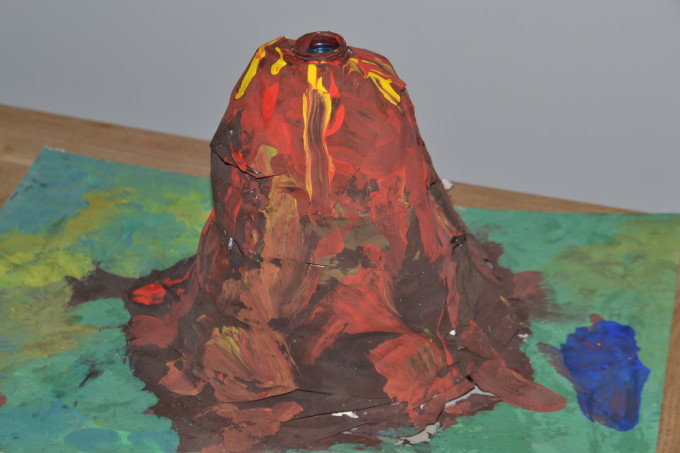 What you need:
Cardboard
Glue
Brown, red, green and yellow paint
Art roc or mod roc
Water
Newspaper
Small plastic bottle
Baking Soda
Vinegar
Red food colouring
Cling Film.
Method
Place your bottle or container on a sheet of cardboard and roll and sellotape newspaper around it in a volcano shape.
Cover with mod roc or art roc and leave to dry.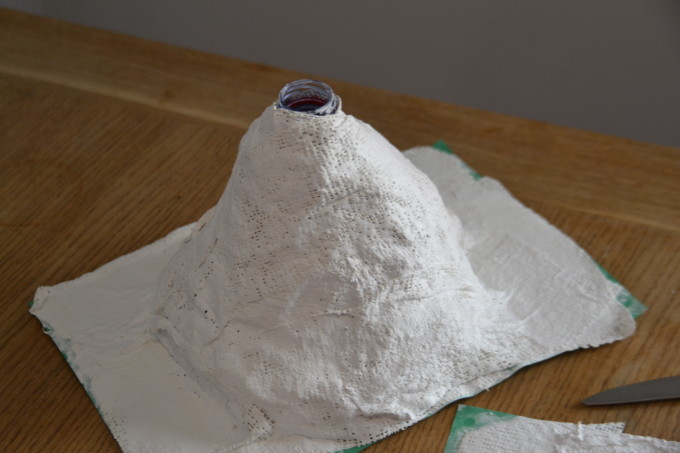 Once dry, it should be very hard. Paint and leave to dry again.
Cover with cling film and you're ready to go.
Follow these instructions to make your volcano erupt.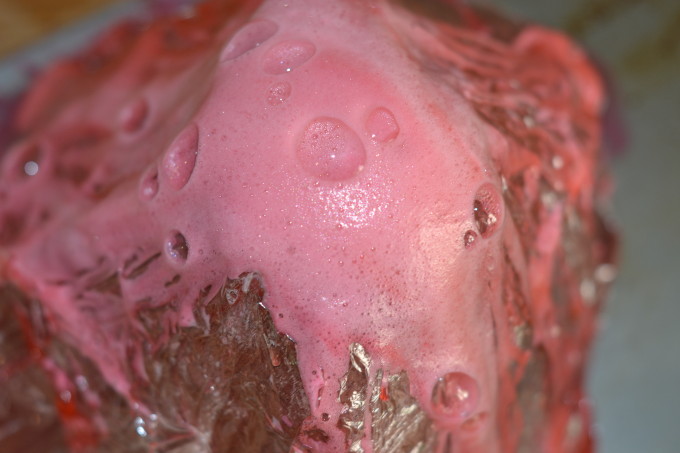 When you're finished, just remove the clingfilm, leave to dry and start again.
More volcano ideas
Make a Sand Volcano
Make a Snow Volcano
Or if you don't want to make your own volcano, this plastic model from Learning Resources is a fantastic alternative.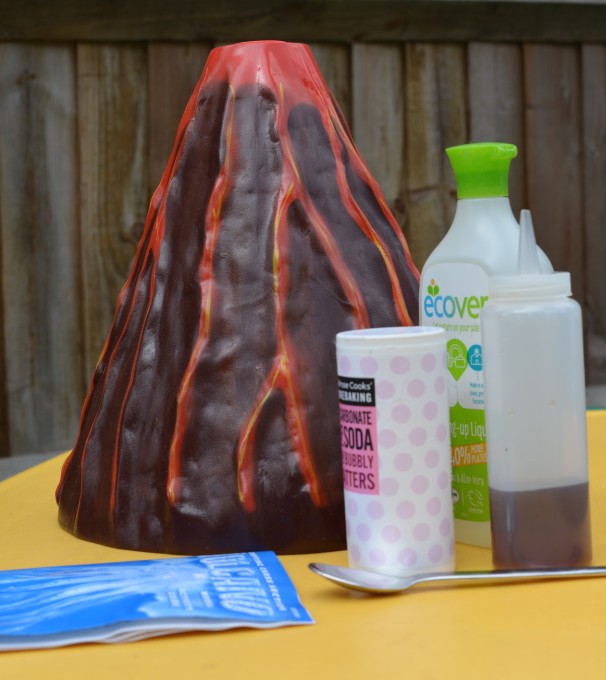 Buy now:
UK: http://amzn.to/1ReGhpe
US: http://amzn.to/1LYKdXy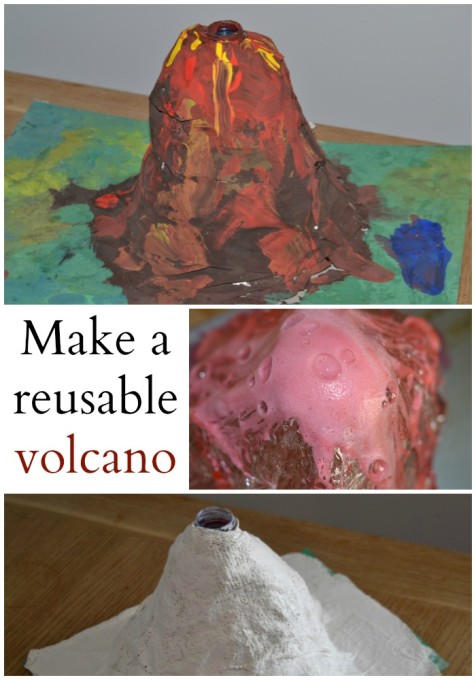 Last Updated on September 13, 2016 by Emma Vanstone