Today we are looking at how we know objects are made from different materials. I gave my children this pile of toys and asked what they thought the toys were made from.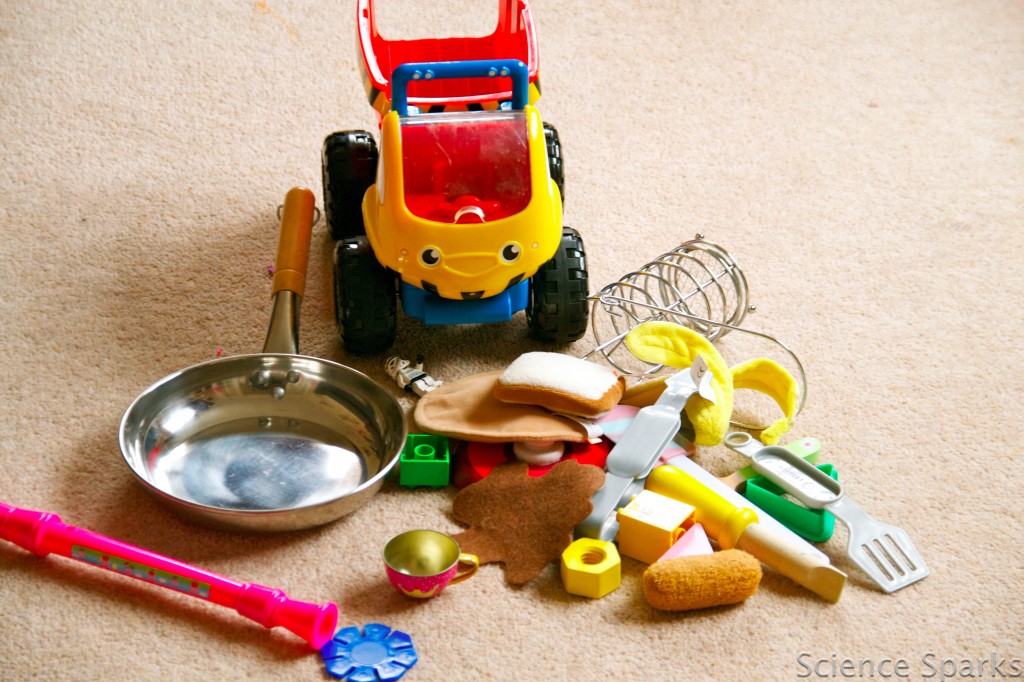 We decided the toys were plastic, metal, fabric and wood, and separated them accordingly.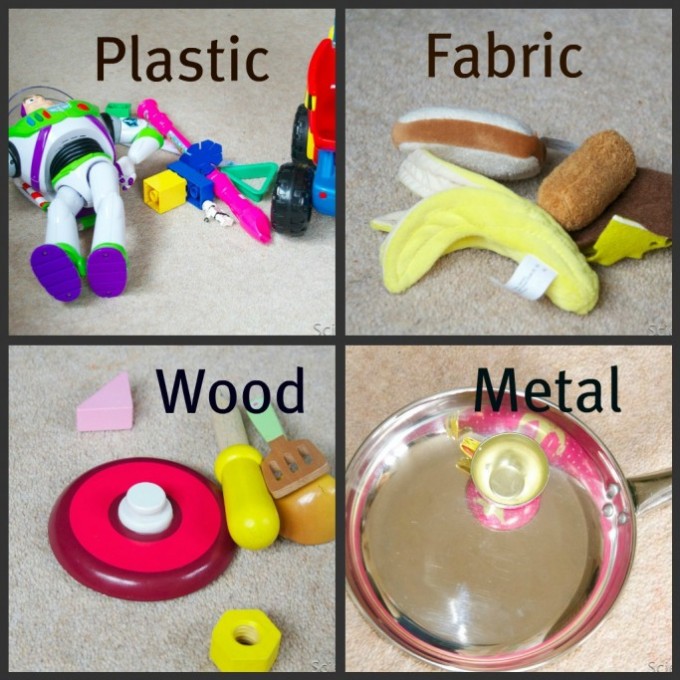 We then discussed how we came to those decisions. Please note these are observations made by a 5 year old.
Metal
Light
Hard
Shiny
Made a ringing noise when banged together
Felt a little cold ( I explained that metals conduct heat )
Plastic
Hard
Brightly coloured.
Wood
Hard
Wood coloured
Heavy
Sometimes had lines on from the tree.
Fabric
Soft
Nice to hold
Furry
Light
Other ideas
You could try getting a child to cover their eyes, then pass them an object and get them to guess what it is made out of?
We will come back to this topic in more details in the near future.
Posts about properties of materials
Super simple waterproofing activity using a drawing and different materials to cover it with.
Find out how waterproof some materials are in this fun activity using teddy bears and a big tub of water.
Another waterproof/absorbing activity using sugar cubes.
Learn about wet and dry with this preschool activity.
Simple absorbing activity.