Today we are looking at how we know objects are made from different materials. I gave my children this pile of toys and asked what they thought the toys were made from. These activities are all great to sit alongside a materials topic for Key Stage 1.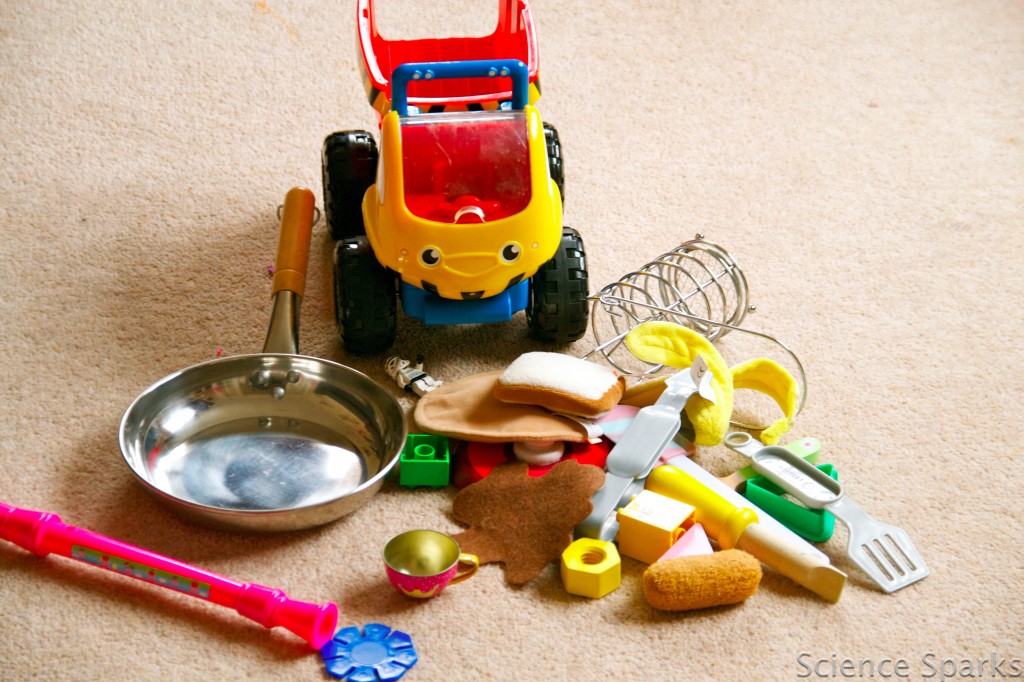 Sort them! – Materials for Key Stage 1
We decided the toys were made from plastic, metal, fabric and wood and separated them accordingly.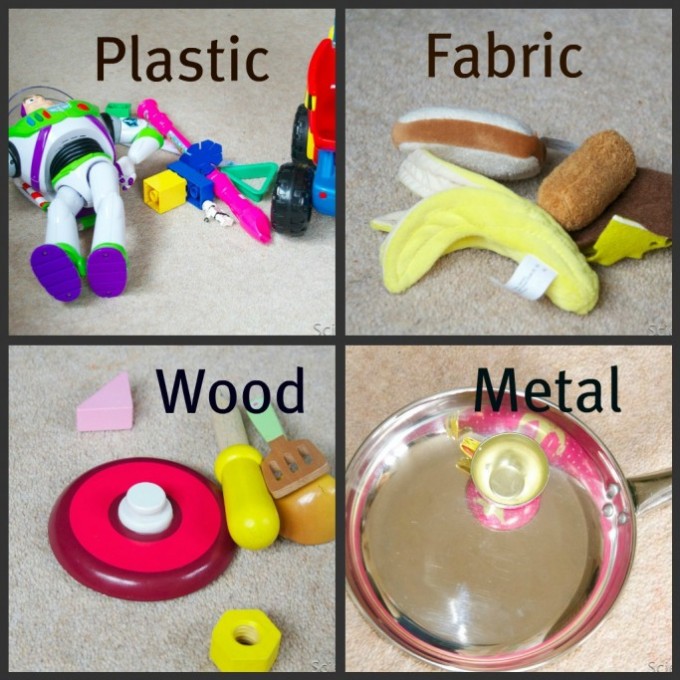 We then discussed how we came to those decisions. Please note these are observations made by a five-year-old.
Materials for Key Stage 1
Properties of Metals
Light
Hard
Shiny
Made a ringing noise when banged together
Felt a little cold ( I explained that metals conduct heat )
Properties of Plastics
Hard
Brightly coloured.
Properties of Wood
Hard
Wood coloured
Heavy
Sometimes had lines on from the tree.
Properties of Fabric
Soft
Nice to hold
Furry
Light
More Materials for Key Stage 1 Ideas
Ask a child to cover their eyes, then pass them an object and get them to guess what it is made from.
This Little Mermaid themed sorting activity is also brilliant fun!
Discover what the best material for a superhero cape is.
Find out which materials make the best pirate boats!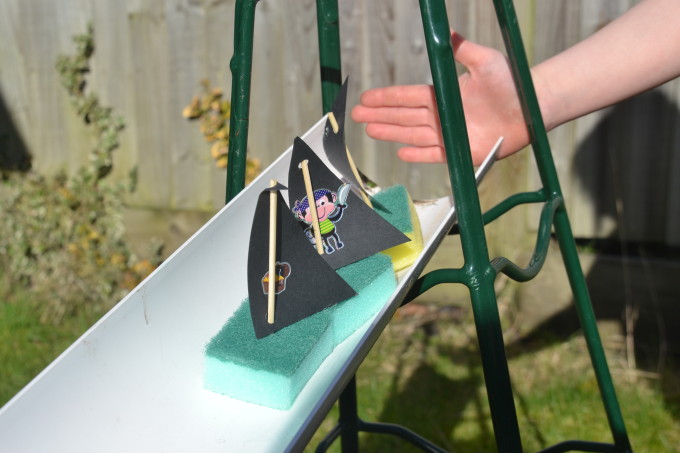 Waterproofing Experiments for Kids
Cover small pictures of dinosaurs with different materials and spray them with water to find out which material is the most waterproof.
Find out how waterproof some materials are with this fun activity using teddy bears and a big tub of water.
My waterproof/absorbing activity using sugar cubes is great fun for older children.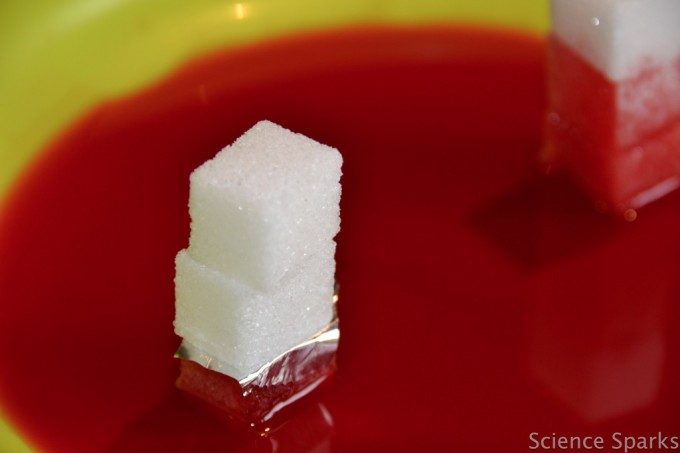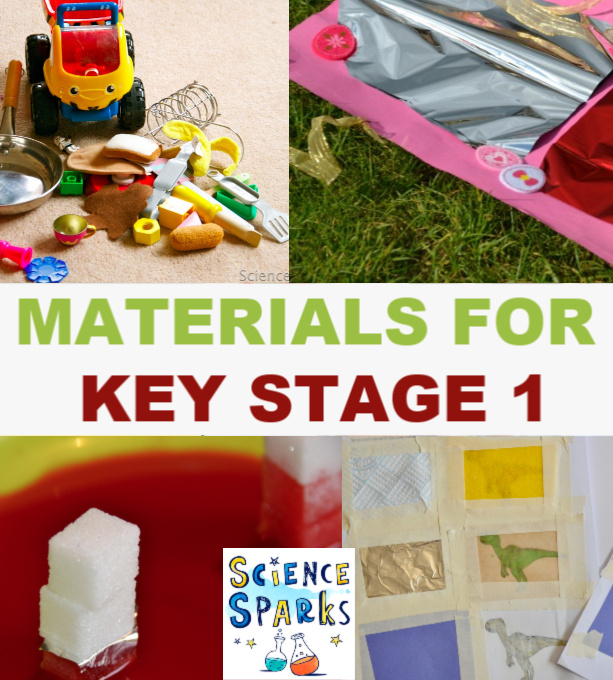 All these ideas are perfect for learning at Materials at Key Stage 1 ( age 5-7 )
Last Updated on April 28, 2023 by Emma Vanstone