This easy autumn themed static electricity experiment is great for kids of all ages and super simple to set up!
Jumping leaves static electricity experiment
You'll need
Balloon
Paper, cut into leaf shapes – tissue paper works best, but you can experiment with different types of paper.
Woolly jumper or hair
Instructions
Cut up the different types of paper into leaf or tree shapes
Blow up the balloon, and rub it on your jumper or hair.
Hold the balloon above the tissue paper leaves and watch them jump up to the balloon.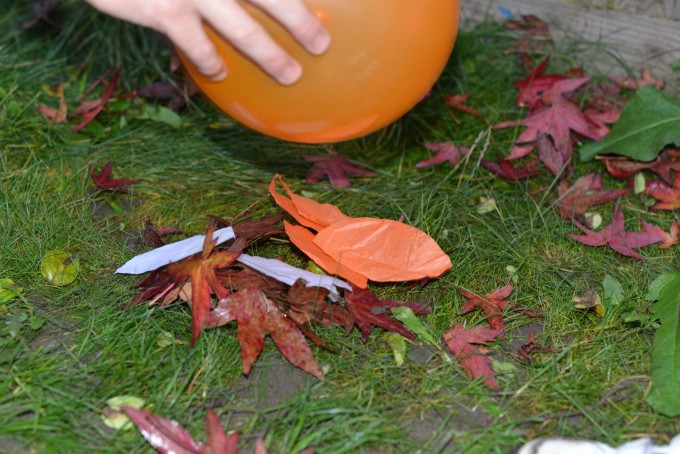 How does it work?

When the balloon is rubbed onto your hair, tiny particles pass from your hair to the balloon which cause a build up of static electricity. The static electricity pulls on the tissue paper lifting it up.
I've got a more in depth explanation about static electricity over on my jumping frogs static electricity experiment.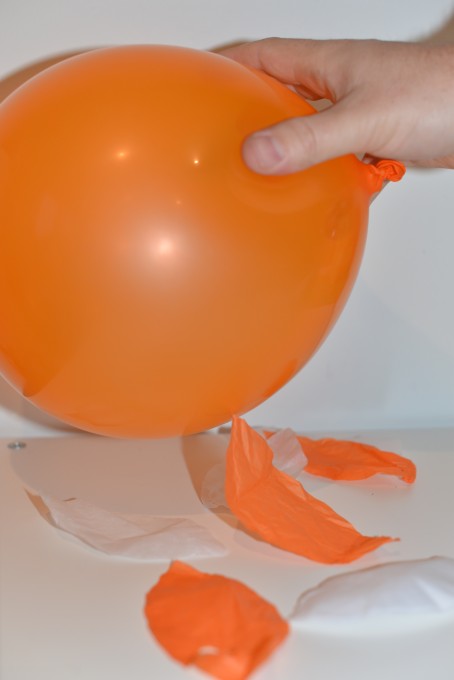 Extension Activities

Does the experiment work with thicker/heavier paper?
Can you time how long the leaves/trees stay stuck for?
If you rub the balloon on your hair for longer do the leaves/trees stick for longer?
Do smaller trees/leaves stick for longer than bigger ones?
Does it work if you rub your T-shirt?
More easy science experiments for kids
I've got lots more autumn and fall themed science experiments you might like, including autumn ice, autumn goo, toffee apples, treacle toffee and lots more.
This pinecone weather station is super simple and great fun to observe over a period of time.
Do you know how to find the height of a tree?
Don't forget I now have lots of free printable experiment instruction sheets for you to explore too!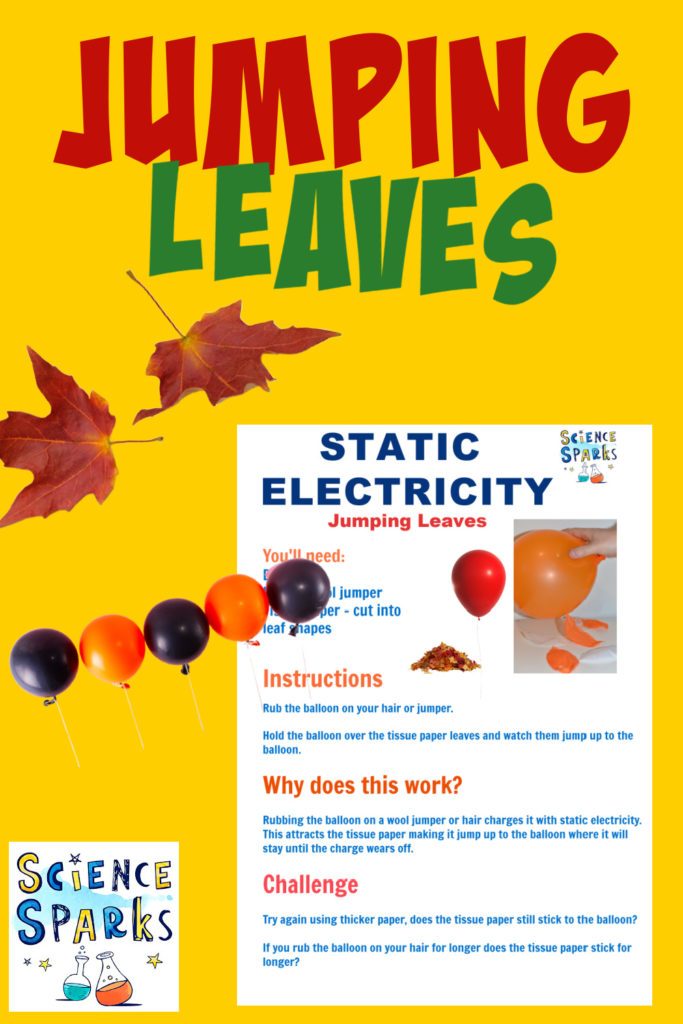 Last Updated on September 30, 2021 by Emma Vanstone