Autumn is now definitely with us and supermarkets here have filled their shelves with lots of lovely varieties of squash, which we used to make a fun 'Guess what's in the pumpkin' game, which made for a lovely bit of Halloween Science.
I hollowed each one out saving the middle to make soup, drew on a pumpkin face with a black Staedtler pen, this drew smoothly and easily on the surface of the squash, but you could use a sharpie or other black pen instead.
I then filled them with something icky, and added a few bugs for effect.
I didn't tell my children what was inside, but covered their eyes and asked them to guess from what they could feel. There were many squeals when they felt inside.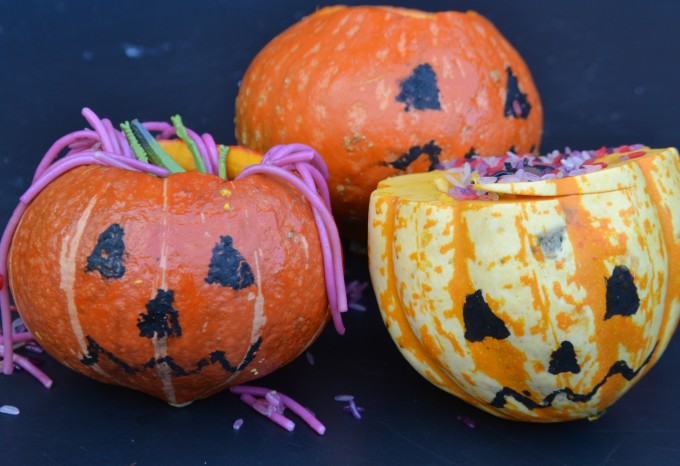 Coloured Rice
Just place uncooked rice into a bag, add some food colouring, mix it all up and leave to dry.
Coloured Spaghetti
Cook the spaghetti as normal, but add a fair amount of food colouring to the water, drain and cool, then add some vegetable oil and give it a good mix.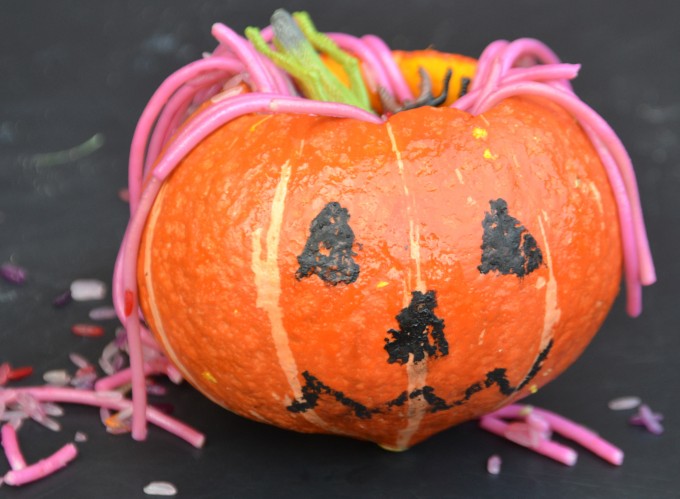 Can you think of other things we could put inside, I'm going to try jelly next.
You could even use the leftovers to make a spooky Halloween sensory tray.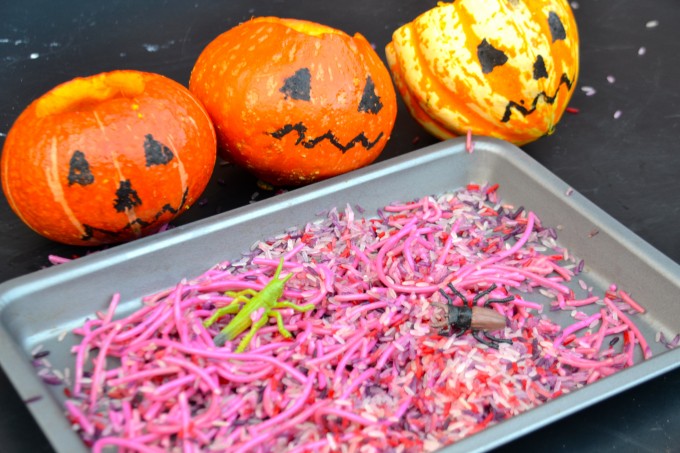 More Halloween Science Ideas
Make an eerie sounds device to scare your friends!
Spooky lava lamps are a great decoration for Halloween or how about some spooky shadow puppets?
I love the look of this pumpkin sorting activity from Fun-A-Day too!
This activity is great for Early Years (EYFS ) Science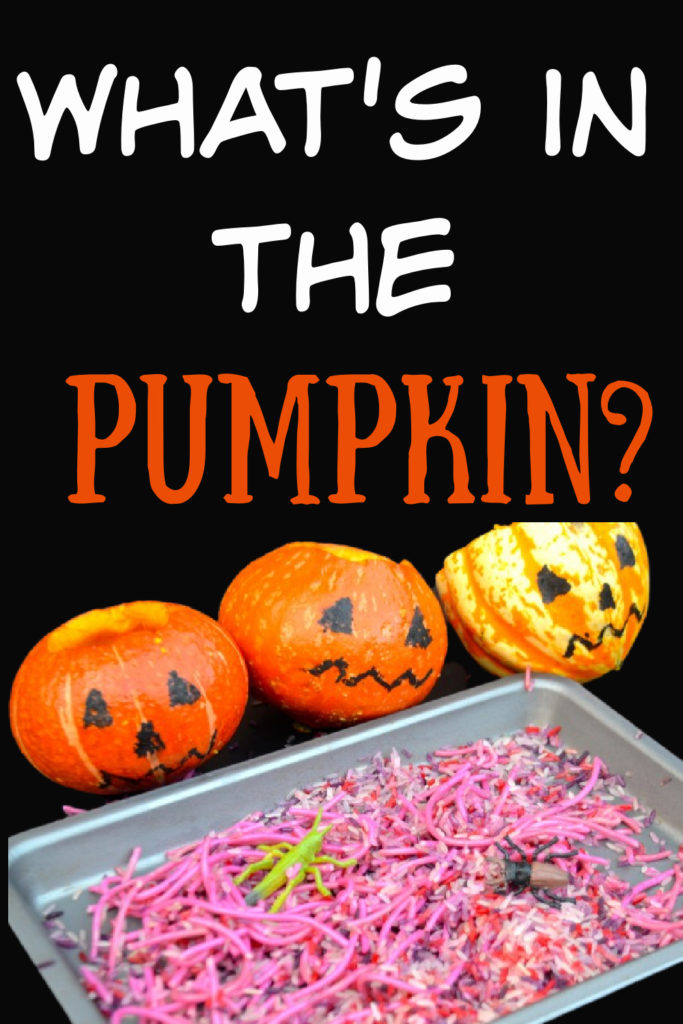 Last Updated on September 13, 2020 by Emma Vanstone