Can you build a marshmallow snowman? This is a super simple science investigation where children test different strengths of icing sugar to discover which sticks the marshmallows together the best.
This activity is also one of my 24 days of elf science ideas.
I also have a gingerbread house version and some Christmas candy experiments you might like!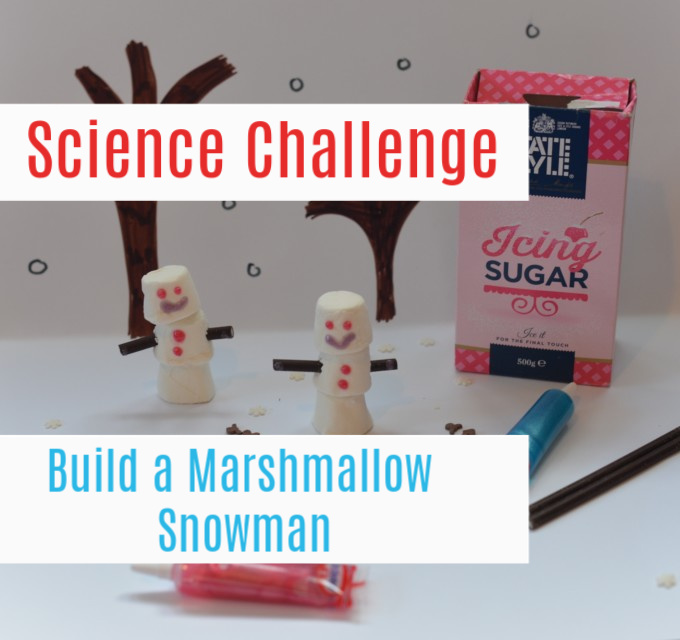 We started with a small snowman and tested different strengths of icing sugar to see which was the most sticky.
Do you think a thick mixture would be stickiest or a thin mixture?
Can you work out how to make 3 mixtures to test? Remember to use the same amount of water and change just the amount of icing sugar or the other way around.
You should just have one variable and all other conditions remain constant.
How to build a marshmallow snowman
Materials
Marshmallows
Chocolate sticks
Icing Sugar
Icing pens
Bowls
Spoons
Marshmallow Snowman Instructions
Decide which icing sugar mixtures you want to test and make them up in separate bowls.
Construct a marshmallow snowman for each mixture. Try to use the same amount of mixture for each snowman.
Leave each snowman to dry for the same amount of time.
How could you test how strong your snowman is? Try holding it up from the top marshmallow to see if it stays stuck together.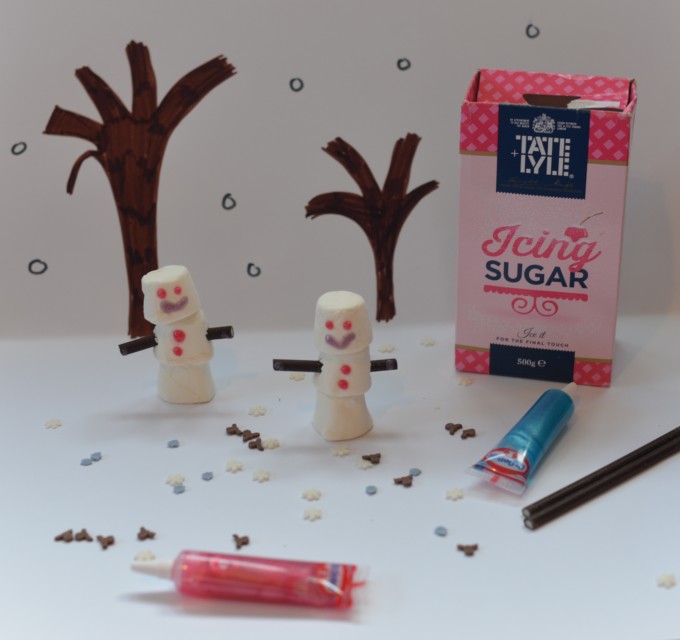 Extra snowman challenge
What's the tallest snowman you can build?
Can you think of any more sticky materials to test? How about marshmallow fluff or liquid glucose?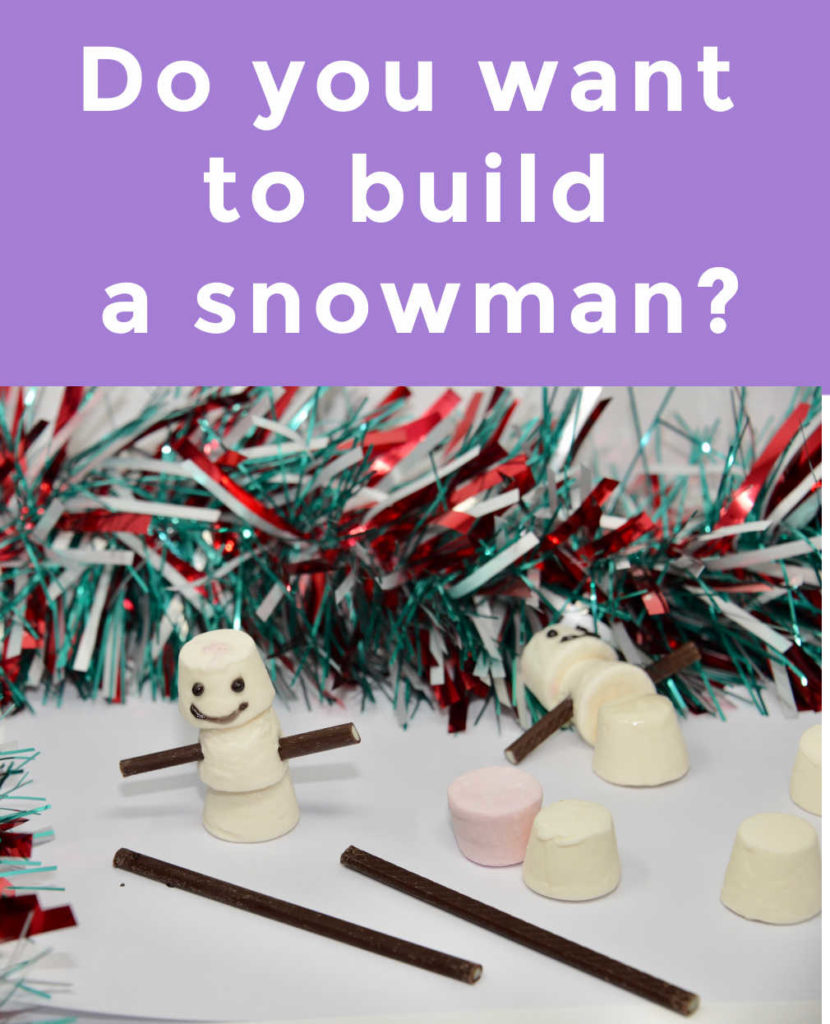 More Winter Science Experiments for Kids
Make a snowstorm in a jar with B Inspired Mama.
Discover how Polar Bears stay warm with this hands-on investigation.
Try one of my many winter science experiments and STEM Challenges.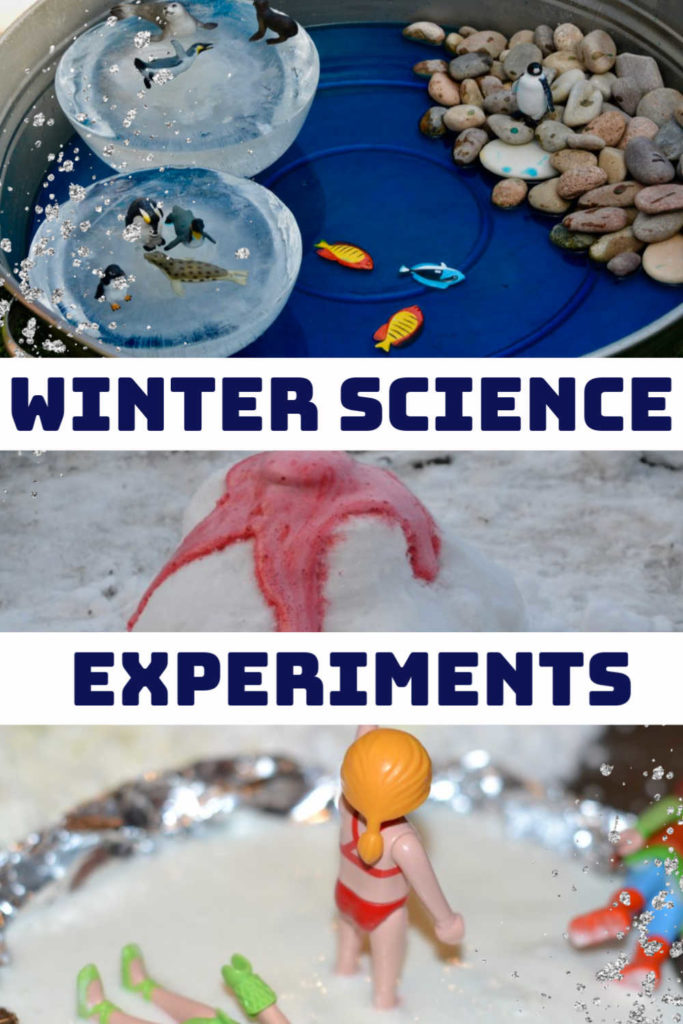 Last Updated on November 28, 2022 by Emma Vanstone