Welcome to more Spectacular Summer Science. Today we've got a super fun baking soda experiment to share.
The girls wanted to have a tea party, so we used a bit of Science Sparks magic to make it more exciting.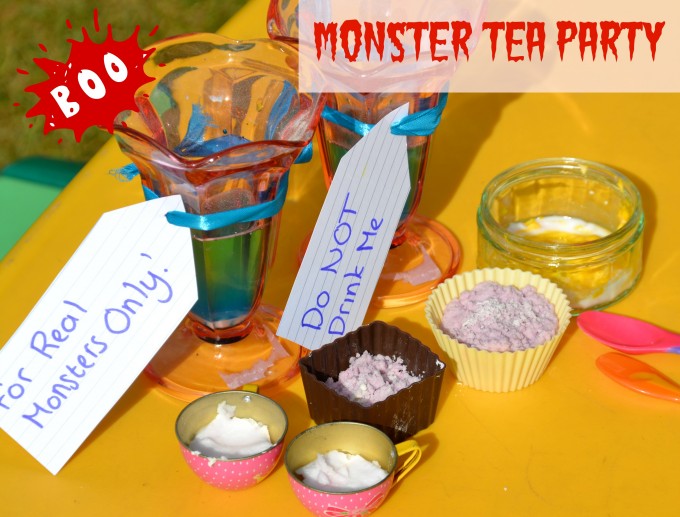 What you need:
Baking soda ( bicarbonate of soda )
Baking powder
Vinegar
Washing up liquid
Water
Tea cups
Food colouring
Vinegar
Instructions
I first added a some water to a bowl of baking soda and mixed it up with a bit of food colouring. This is what you can see in the little tea cups.
I then did the same with some baking powder to see what would happen. The baking powder is the lovely purple dough in the cake cases.
The sundae glasses contain, water, baking soda and washing up liquid.
We put some vinegar in a teapot and then I let the kids go wild.
If it doesn't work straight away give it a bit of stir.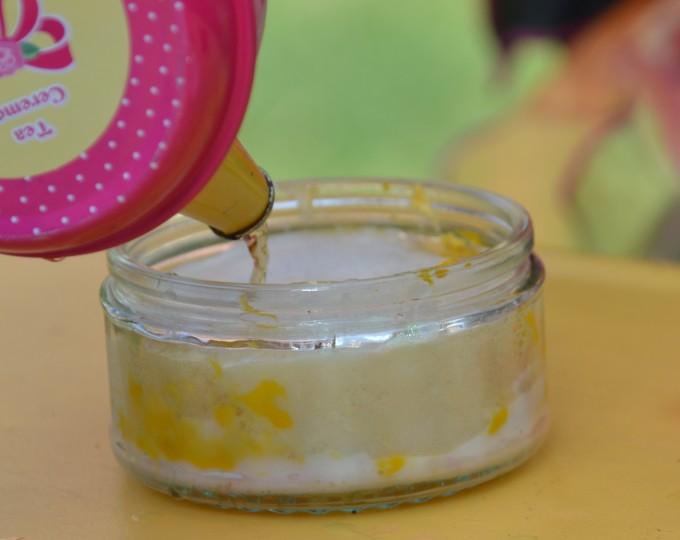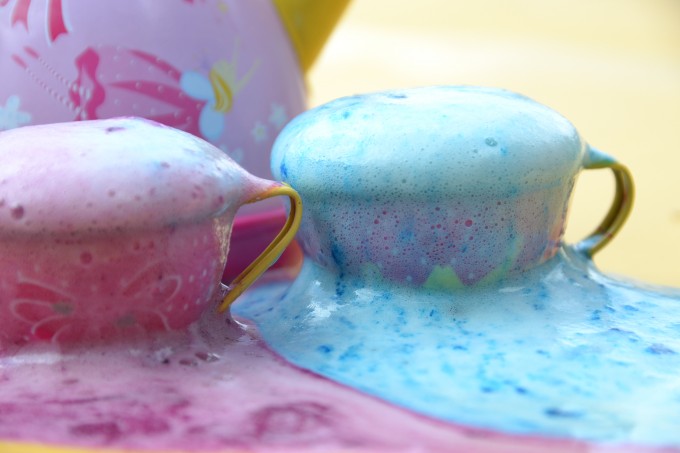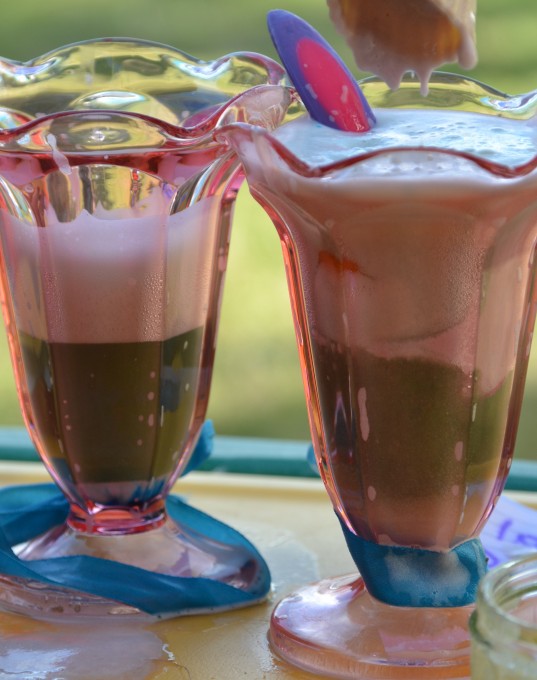 Do be careful with the vinegar. It will hurt if it gets in your eyes, and DO NOT drink!
Did you find the baking powder worked as well as the baking soda?
Why does it work?
Vinegar (an acid ) and bicarbonate of soda ( an alkali ) react together to neutralise each other. This reaction releases carbon dioxide, a gas which is the bubbles you see. The addition of the dish soap/washing-up liquid gives a thicker foam.
Did you catch our splatter patterns yesterday?
Last Updated on August 22, 2023 by Emma Vanstone