We've had a lot of fun today making Halloween versions of our optical illusion. What do you think of our pumpkin? Just roll the pencil or straw between your hands to see the face appear in the pumpkin.
The best thing about this activity is that you be as creative as you like. Make a hat appear on a witch, a face appear on a ghost or even a bat hang from a tree!
What you need for an optical illusion craft
white cardboard
pencils and colouring pens
scissors
glue/sellotape
straw
How to make a simple optical illusion
Cut out two shapes from a sheet of white cardboard.
Draw whatever you want, if you don't fancy a pumpkin how about a haunted mansion on one piece and a ghost on the other? Half of the illusion should be on one piece of card and the other half on the other side.
Glue or sellotape a pencil in between the two pictures.
Hold the pencil between your palms and rub your hands to make the picture spin around.
You should find the face appears on the pumpkin.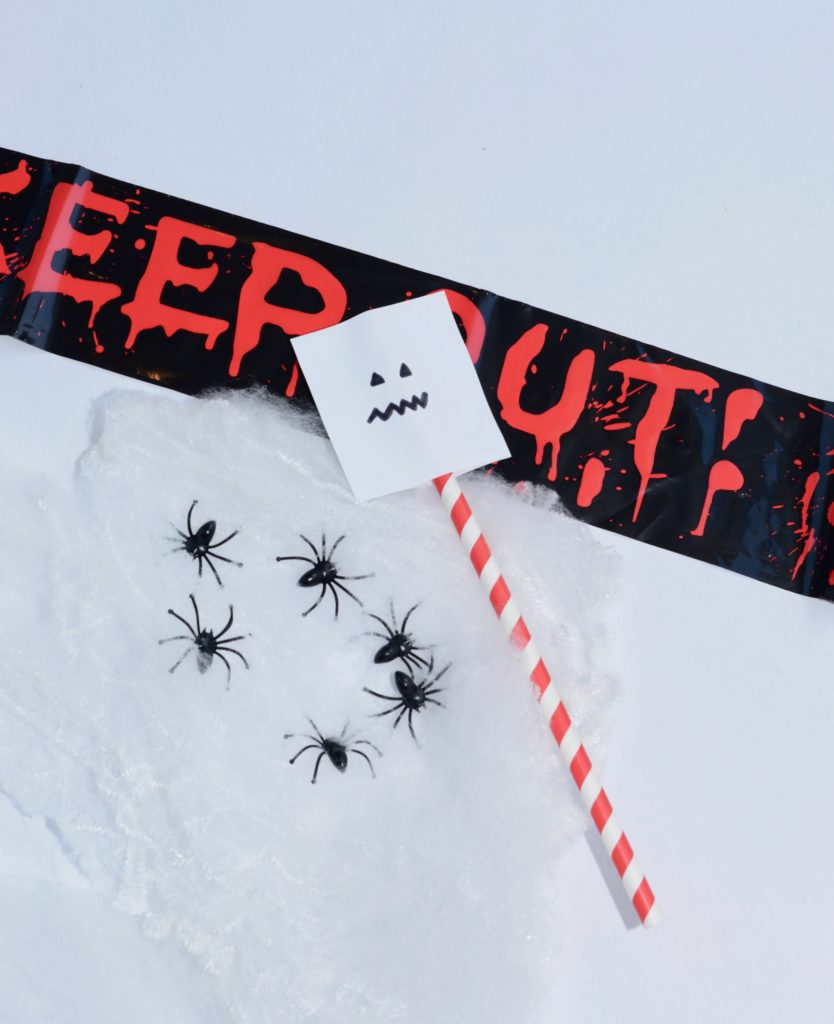 If you design your own version we'd love to see it.
Download a free experiment instruction sheet by clicking the image below.
If you want to learn more about optical illusions check out Optics4kids. It will blow your mind!
More Halloween Experiments for Kids
Learn about shadows with our easy shadow puppets. These would be great for scaring friends or for smaller children you could make friendly ghosts or pumpkins.
We've also got an easy recipe for Halloween slime and lots of witches potion recipes too!
My new book Gross Science is full of disgustingly gruesome science experiments you'll LOVE!!
If you liked these you might also like these paper spinner toys from Red Ted Art as well!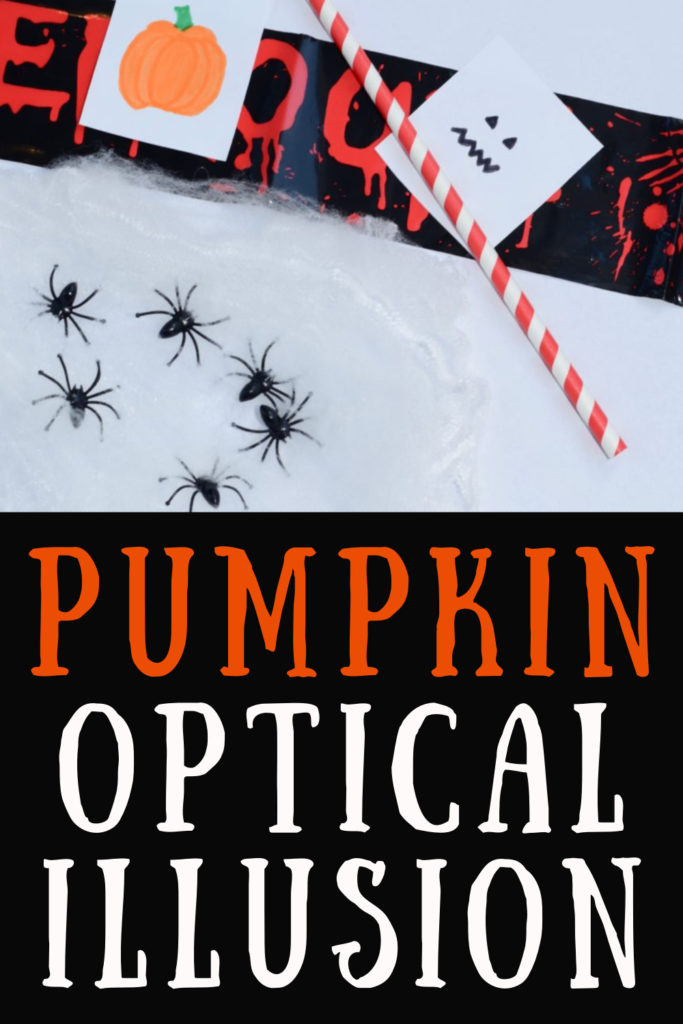 Affiliate links
Last Updated on September 28, 2022 by Emma Vanstone